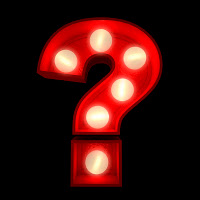 Happy New Year to all our readers!
We hope 2012 will be a great year for everyone.
Before we get back to regular blog posts, we thought we would take advantage of the fresh start provided by the new year, and see what you want to hear from us this year.
This is partly an opportunity for us to take stock of what we want to post about, but also to invite some interaction from you - offering a chance to have your say on the content of the blog.
So here are a couple of polls to offer some options around the kind of content you want to see here, of course we also invite you to offer your opinions, feedback and anything else you would like to say in the comments below, as well as on Facebook or Twitter.
Which post subjects have you enjoyed most during 2011?
What topics would you like to see more of on the blog?
Which are the most useful parts of our weekly round-up posts?
Over to you
We'd also like to find out more about our readers, so please leave a link to your blog in the comments, so we can see what you are talking about and what subjects are most important to you.
Update, September 13th 2019: This post dates back nearly eight years, and the graphics for the polls formerly included in it have long since expired and were leaving blank line spaces, so we have removed the code.