Website Wednesday - The March on Washington, Interactive Media & a Seriously cool project from Arcade Fire
Interactive History: The Wearestillmarching Website: 
If you've got a hankering for a truly immersive web experience then look no further.
Last week, Creative Review featured a beautiful site created by Organic, and a little help from their friends at Google and the clever folks at Unit 9.
The website wearestillmarching.com expertly handles weighty historical content alongside our modern day need to share and connect with each other, but it does take a little time to get to grips with everything the site has to offer - which is a whole lot!
Martin Luther King may have delivered his immortal "I Have A Dream" speech more than half a century ago, but as the URL says, we are still marching, and this site has huge potential to document that.
Digital Storytelling - Arcade Fire & Just a Reflektor
And just when you thought we'd given you more than you could possibly handle… another site that begs to be played with again and again.
As well as teaming Unit 9 and Google once more, Just A Reflektor, is collaboration between indie rock icons Arcade Fire and digital storyteller Vincent Morriset.
The website, or rather the film, takes the audience from passive observer and forces them to interact directly, whether it's with your computer mouse or phone.
This alters the way you take in the story, and it keeps your attention completely focused on the concept, the visuals, and the song.
You won't want to click away.
This isn't the first time that Morriset and Arcade Fire have teamed up – we particularly like the interactive music video he created as a companion for Neon Bible.
You may also remember Morriset as the creator of BlaBla, a film created for the computer.
Spectrum App - What's your Favourite Colour? 
It's not just websites that have been getting us hot under the collar at GWS HQ - the app that we most want to play with has got to be Spectrum.
Not only does the web preview have a gorgeously minimalistic design – the app itself is all simplicity with countless clever tricks up its sleeve.
We've especially fallen in love with Spectrum's ability to pick colour schemes from uploaded photos.
So next time you see something and think 'those colours are just right' – you'll be able to break it down into lots of tasty HEX codes for you to slap all over your design.
If you find yourself with a spare minute or two, check out this Spectrum video tour - just don't drool too much.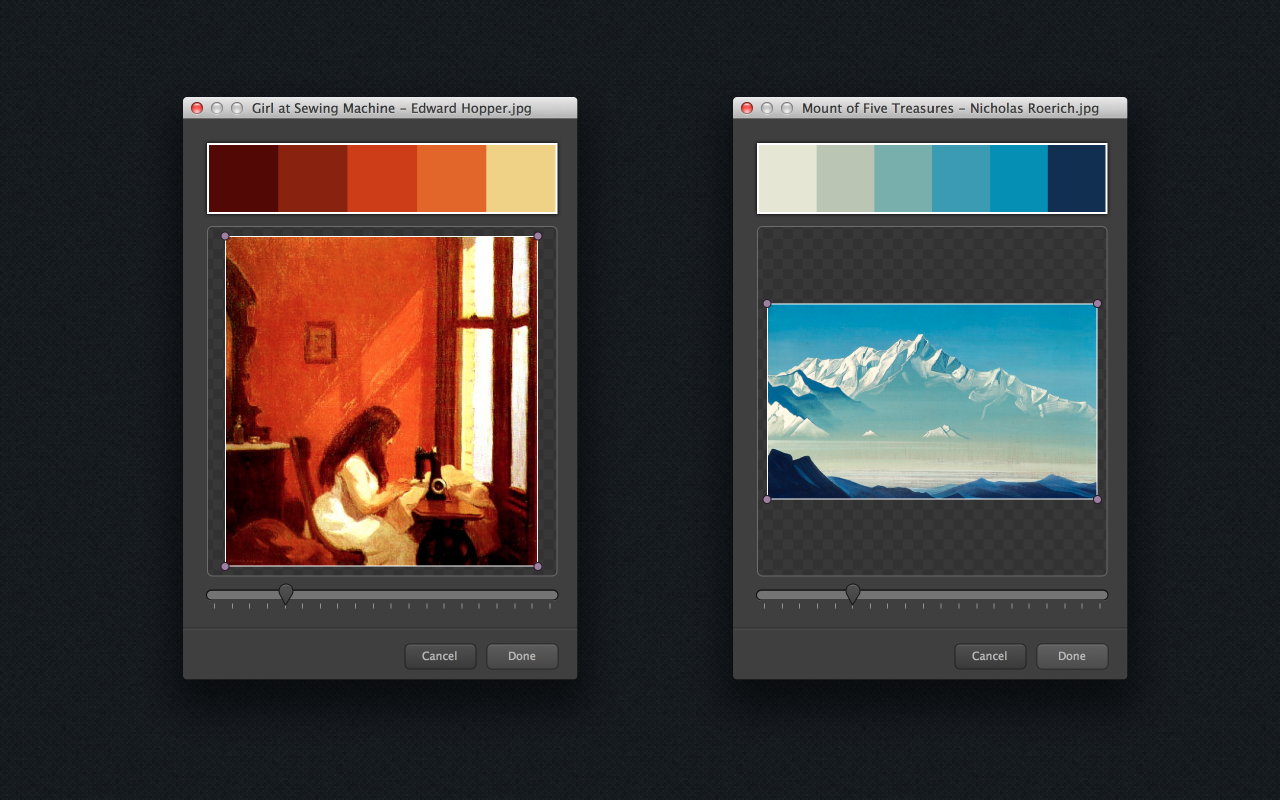 And our closing thoughts?
This week saw the launch of the new iStock rebrand.
While we're big fans of this brilliant resource and its slick new design, we cannot condone their use of gendered language in the launch campaign - it's all there in black and white, and it's not cool.