Weekly round-up: Instagram web profiles, Bloemencorso flower sculptures and Weston Carnival.
It may still be over a month till Christmas, but Bristol is looking very festive already, with all the Christmas lights switched on and the German Christmas Market stalls buzzing in the centre! 
Sadly, tomorrow we will have to say goodbye to The Lion King show at the Bristol Hippodrome, but now we are extremely excited about the pantomime Aladdin starting on 7th December!
Other Christmas shows not to be missed out this season are Peter Pan at Bristol Old Vic and Hansel and Gretel at the Tobacco Factory.
And for those not so keen on the Christmas attractions, this Saturday you may want to take part in one of the Bristol Street Art Tours.
This week we've gone live with a new content-managed web site for Bristol opticians Lynne Fernandes; and we're putting finishing touches to a new site being developed for the Bristol garden design company Littlescapes.
We've also started work on a new contract for a multi-national company in the Agricultural sector, developing a corporate tablet App that will run on the Android platform.
We're delighted to welcome another client in this sector, and are looking forward to creating something that's really exciting to use.
SEO Tips & Tools
Instagram has become a very popular app already, but its attractiveness could increase even more with the introduction of web-based profiles.
The launch of the Instagram profiles has already been announced; and within a week or so, all Instagram users should be able share their photos and discover new Instagram users on the web.
It sounds like a great resource with lots of potential.
Another photo-based platform that is proving to be an extremely powerful marketing tool is of course Pinterest.
We continue to explore it; and this week we have come across this timely article by Amy Porterfield, in which she advises on how companies can use Pinterest to boost their sales during Christmas holidays - the biggest buying season.
The article includes some good examples of effective Pinterest boards, catchy board titles and Pinterest contests that help attract more customers.
Interesting Trends: Design & Online
As it is definitely not a blooming season here in Bristol, we found these enormous flower sculptures absolutely amazing!
Bloemencorso means a flower parade; and it has become an annual tradition in many parts of Netherlands and Belgium.
Here are some stunning colourful flower floats displayed at this year's Blomencorso in Zundert, which transformed this small Dutch town into a 'flower sculpture kingdom'.
Weston-super-Mare Carnival
The annual Weston-super-Mare Carnival took place last week.
The Carnival supposedly commemorates Guy Fawkes' foiled attempt to blow up the Houses of Parliament and has taken place since 1881, with a variety of ingeniously decorated and illuminated floats.
It's one of the stops on the Somerset carnival circuit, which includes Bridgwater and Glastonbury.
Here is a photo of one of the floats: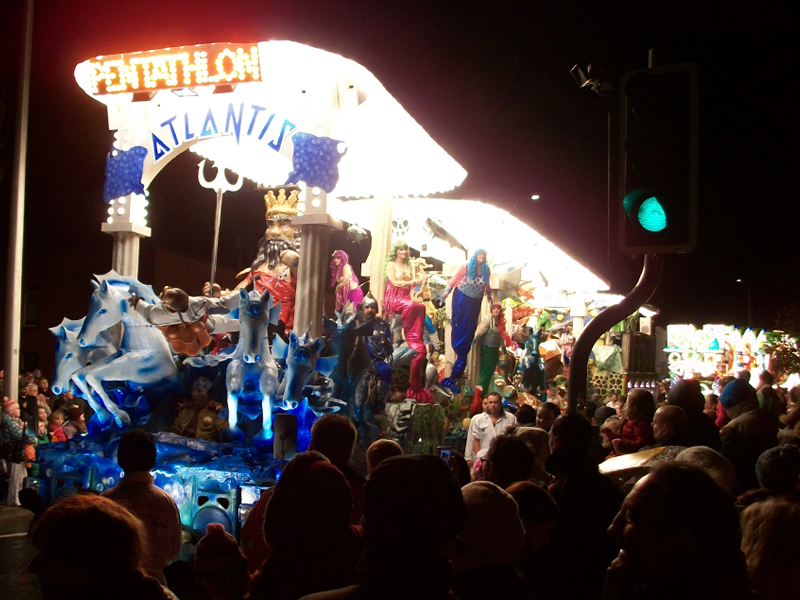 Urine-powered Electricity Generator
And finally, a rather intriguing invention -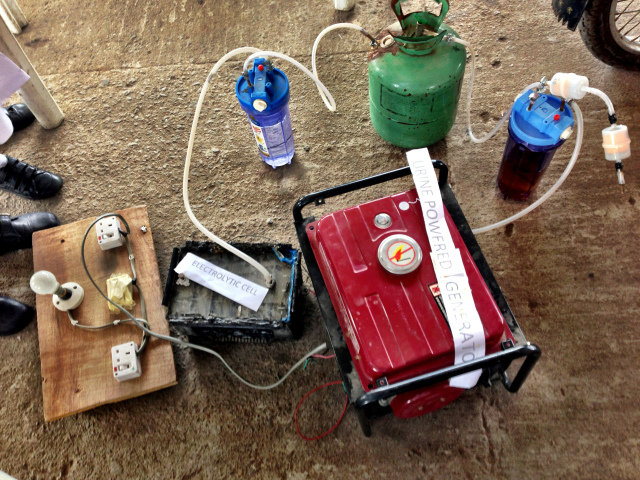 Urine-powered generator, via Maker Faire Africa
Now it's your turn:
Have you featured any of our posts, tips or ideas on your site or through your social media channels?
Why not also share your thoughts with us directly by using the comments box below!