Pepper Robot Supply & Support Services
We are registered members of the Softbank Robotics Partner programme, and work with our main contact at Softbank to supply their Pepper and Nao robots to customers throughout the UK. But unlike some other UK suppliers of these robots, we don't just ship you a robot in a box and stop there. Instead, we offer a full range of support services and application development services.
Our Pepper robot applications and Nao robot applications can be tailored to your exact requirements. Whether you are in customer service, hospitality, retail, or another business, we are glad to work with you to develop the robot apps you need.
Even if you have already purchased a Pepper robot from another supplier, and no matter where in the world you are based, we are happy to work with you on application development for your Pepper. We use video-conferencing, email and telephones calls to train and liaise with our international customers.
Our Programming Credentials
We undertook Softbank Robotics' intensive training programme in the programming of Pepper in Paris in early 2016. Coupled with our years of experience in mobile app development and decades of collective experience in general computer programming, this training set the foundation for our further development work on applications for Pepper and Nao.
We have since got under the hood and explored the full potential for programming these social robots. The result is that we are now capable of producing high quality cutting-edge applications for the Pepper Robot and Nao Robot.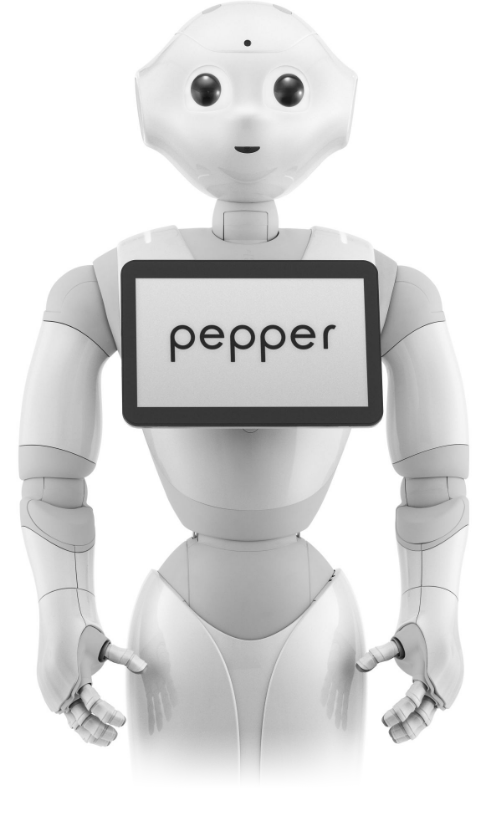 Hire Pepper Robots for Education Bristol, Bath, Somerset, Gloucestershire, South Wales
We offer educational visits and seminars to schools and colleges, with inspiring live demonstrations of Pepper Robot, educational talks, and question and answer sessions, within an hour's drive radius of central Bristol. Talks can be tailored to all levels of education from primary through secondary to college and university level. Depending on the level and degree of specialisation of your students, we can even include lessons in programming. Contact GWS Robotics for a quotation!

About Pepper Robot
Pepper is a very versatile social robot! To learn more about Pepper and what it can do for you, please visit the pages in our dedicated site at www.gwsrobotics.com