What we do
Web Design, SEO Services, App Development, Digital Marketing
We offer a personal service tailored to your needs, and we work hard to understand what makes your business tick. We work with clients in Bristol, the South West, London, South Wales, the Midlands and the North, ranging from small and growing businesses through to well-established national and international organisations.
Case studies
Projects we've worked on
Clients we've helped throughout the years
Testimonials
What our clients say about us
"The website redevelopment has provided a very professional and much-needed marketing tool for BAWA. It really has been a pleasure to work with such a friendly and professional team"
"We've been congratulated on the clarity and accessibility of the website. We are delighted with the outcome and it was a pleasure to work with GWS. (School of Biological Sciences)"
"At Advanta we've been very impressed with GWS professionality and responsiveness. We would go so far as to say GWS set a benchmark in customer support that other companies could learn a lot from."
"GWS put the site together always mindful of our requests, likes and dislikes... nothing seemed to be too much trouble. GWS are an extremely competent and professional company who steer you through to the best outcome at a very reasonable price and on time. "
— Brace - Funding Research Into Alzheimer's
"GWS changed our view on what a company should be tracking. GWS data analysis is very important to our business and it showed us how to improve our numbers."
"We have been congratulated by the Director of the Division on the clarity and accessibility of the Web site. I am delighted with the outcome and it was a pleasure to work with GWS."
— Outreach Development Officer, University of Bristol
"This is just to let you know how pleased we [were] with the design for our Web site, and how much I personally appreciate your commitment to its success. Your professional service has been most welcome. I am happy to pass on our satisfaction to any prospective clients."
— Paul Tyler (Lord Tyler)
"Thanks to the GWS team for your exceptional creative skills and professionalism. I am very happy to recommend you and your company to anyone looking for a Web site."
— Player Payroll Solutions
"They were competitive and grasped very quickly what was wanted... They are a brilliant team and I couldn't recommend them more highly."
— RavenWing Interior Design
"Floristry on the Web is highly competitive...[The search engine positions secured by GWS have been] an outstanding achievement. Anyone who wants to enhance their Web positions would do well to secure the services of GWS."
"[They created a website that was] clear, concise and professional. I unreservedly recommend GWS not only as people who listen, but deliver on time and with the best possible quality."
— Dickinson Business Finance
WEB DESIGN SERVICES
Web Design, Digital Marketing & SEO Services
GWS Media is a full-service digital marketing agency.
Working from our offices near Bristol Temple Meads station[1], we offer a complete set of online marketing services to businesses throughout the UK and internationally.
[1] Our new offices at 7 Lilymead Avenue are 20 minutes on foot from Bristol Temple Meads railway station, and offer free on-street parking to motorists.
Our Mission and Ethos
Established in 2000 by our creative director David Graves, GWS Media has over 23 years' continuous experience serving the needs of its clients.
We've remained agile by developing and growing our digital marketing strategies with the changing technologies and best practices of the times, and we'd love to help you succeed in the competitive online marketplace.
We believe in building and nurturing authentic relationships and partnerships with our clients, based on listening to your needs, responding with creative proposals to meet them, and reliably delivering on our promises. We are proud to have been able to share in our many clients' successes.
HONEST & RELIABLE • LISTEN TO OUR CLIENTS • IN-HOUSE EXPERTISE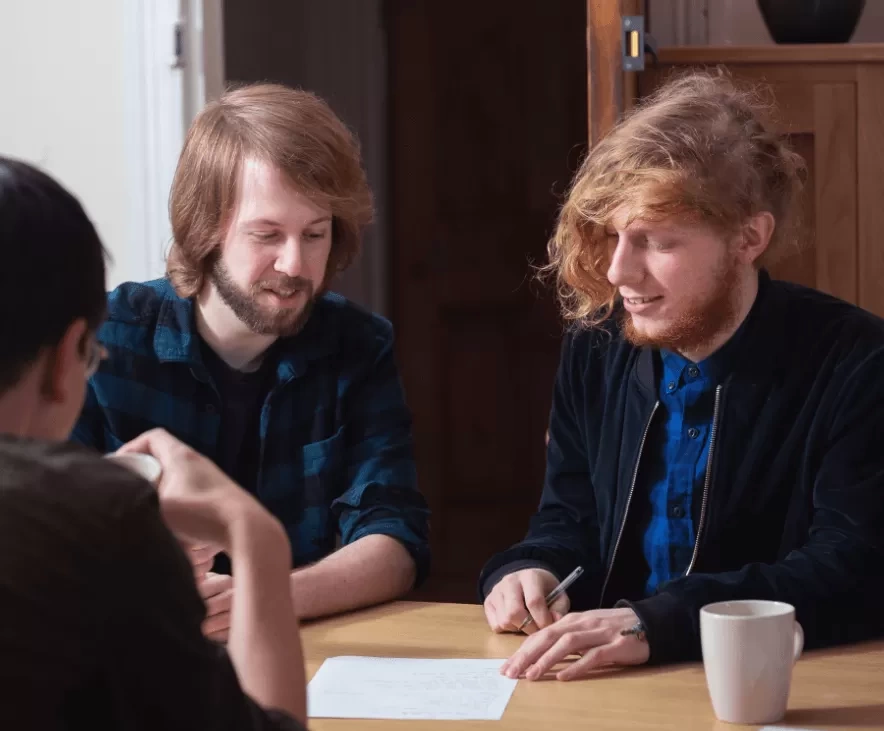 Articles
We have written and published several hundred original articles on topics related to
graphic design, website development and online marketing.