16 stock photography websites reviewed
In this review, we offer an outline presentation of sixteen stock photography sites available on the Internet today. Because it is only fair to compare like with like, we have subdivided the sites into paid-for subscription-requiring sites, large free sites, medium free sites, and a selection of small sites (free and paid-for).
Part 1: Large paid-for subscription-requiring websites for stock photos
Adobe Stock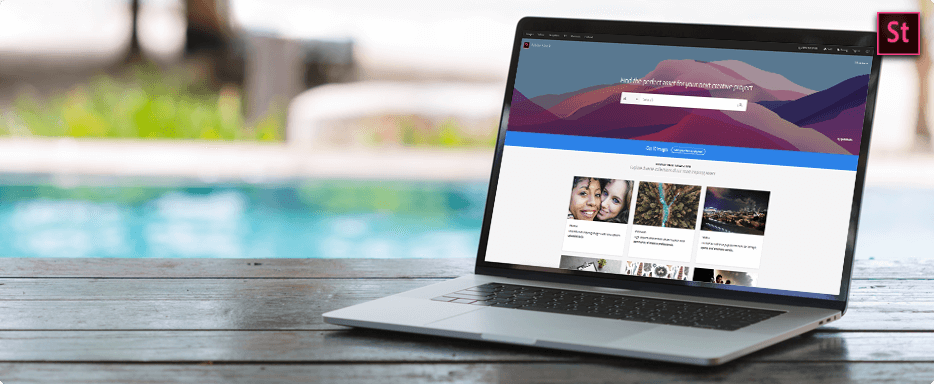 Adobe Stock offers usage rights to ten standard photo downloads per month for £19.99, with any excess photos charged at £1.99 each. Alternatively, you can purchase a credit pack of between 5 and 500 standard photo download credits, which must be used within a year of purchase or they will expire.
Additionally, it offers 'Editorial' images of famous people, places and products at US $49.99 each in web-friendly resolutions or $199.99 each in high print resolution, and 'Premium' images for $249.99 each in web resolution or $499.99 each in print resolution.
It claims a total library size of 90 million photos.
Getty Images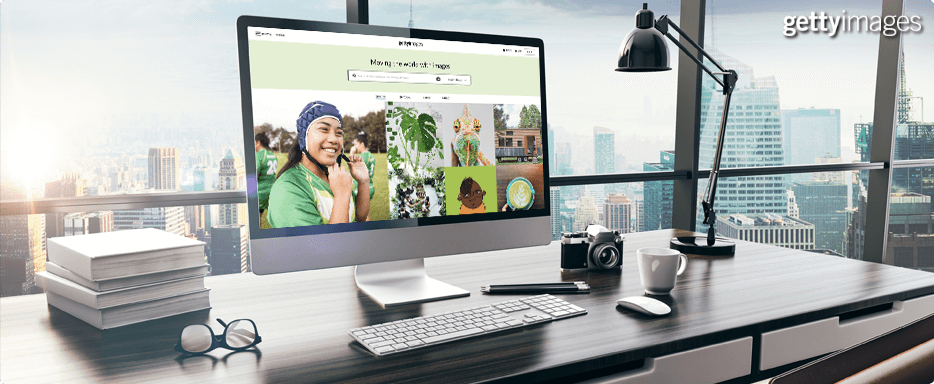 Getty Images is a top-tier professional stock photography website that offers individual images in high resolution for £375 each, in medium resolution for £275 each or in low resolution for £150 each, with rates reducing by about 14% for purchases of ten credits of the high-resolution ones, through to 20% for purchases of ten credits of the medium-resolution ones.
It is widely cited as having a total library size of 200 million still images.
iStock by Getty Images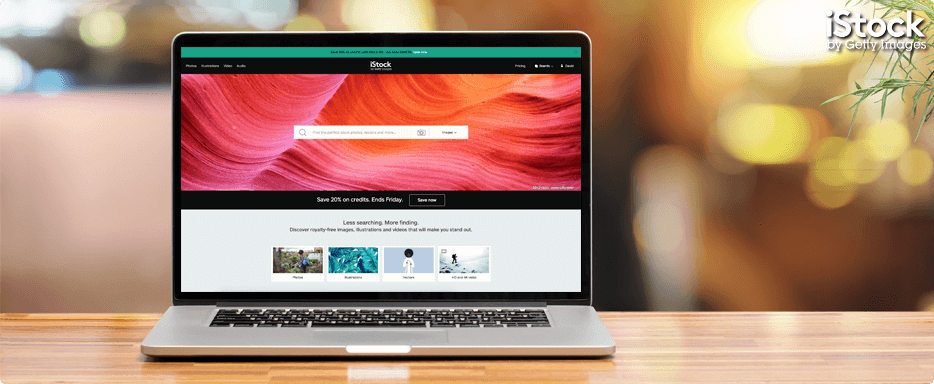 Also owned by Getty since being bought out for a reported $50 million in 2006, the iStock site has been a mainstay of Internet stock photography since 2000, and offers two tiers of mid-market images at much more affordable rates than Getty's premium photos.
iStock's total library size is currently undeclared, but third-party sources claim that it amounted to around 30 million photos in 2016. It seems reasonable to suppose that this figure has significantly increased since then.
The premium tier of images is known as 'Signature', while the budget one, accounting for by far the greater number, is called 'Essentials'.
There are two main purchase options available. You can buy credits at £7 each, discounted to £4.83 on a purchase of a block of 300 credits, each credit being exchangeable against a single download of either tier of images. iStock's current policies state that credits do not expire once purchased, on condition that the user signs into his / her iStock account at least once every year.
Alternatively, you can subscribe for a year and download up to an allowed number of images per month during the period of your subscription.
Currently, a year's subscription with a medium allowance of 50 photos per month costs £588 if restricted to the 'Essentials' images, or £1428 if it also includes the 'Signature' ones. A year's subscription with a basic allowance of 10 photos per month costs £228 (Essentials) and £540 (all images).
The subscription options generally work out significantly cheaper per photo than the credit options if you are careful to plan to use all your credits each month, and especially if you only need the Essentials images, but can be wasteful if you only use a fraction of your credits.
Shutterstock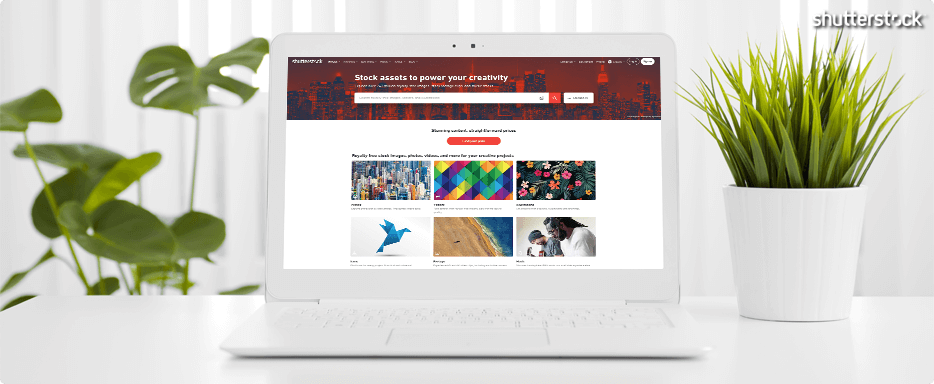 Shutterstock, a paid service, is one of the largest of all the image banks, claiming 247 million images. It is widely considered a longstanding rival to iStock, and presents similar subscription options.
As on iStock, Shutterstock gives a choice between prepaid credits and annual subscription plans. Its pricing is also fairly similar to that on iStock. For instance, five prepaid image credits cost £29 (£5.80 each), while an annual subscription with a 50-image-per-month allowance costs £708 for a single-user licence.
Multi-user licences are available on the highest-volume 750 image-per-month plan only. The costs of this plan range from £1428 per annum for a single user to £4188 per annum for a four-user team. 
The Shutterstock website appears designed for functionality more than some of its minimalistic competitors, and is laid out in such a way as to give plenty of text-based search and browsing options. For instance, right from the home page, alongside the search box, there is a drop-down plain-text categories menu that allows you to select any one of 29 major image categories without having to scroll through a pageful of sample images. Paradoxically, the 'All Categories' page, selectable from the nav bar under 'Images', uses images to represent 30 'popular' image categories, so it is not, as might have been expected from its name, a substantially longer list of categories than the one on the home page.
Part 2: Large free websites for stock images
Flickr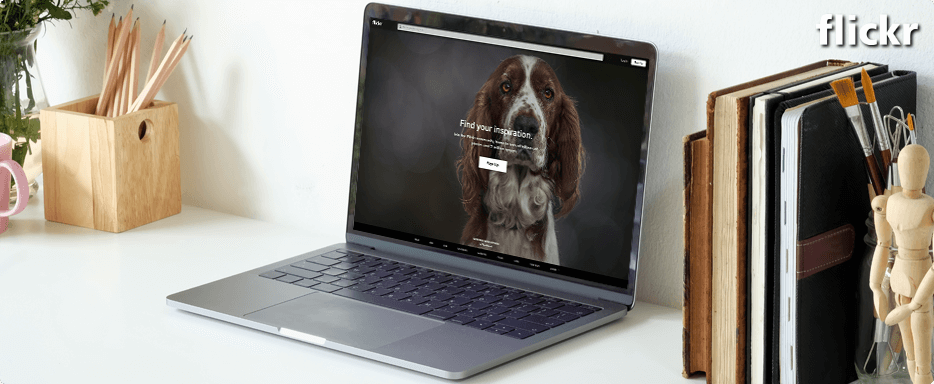 Flickr is a large online community based on users displaying and sharing their photography and creative image work. Every user has the right to determine the permissions settings for his or her work. Thus, there are many that are free to download and reuse.
It is possible to perform a selective search for photos you have the right to reproduce on a business website by selecting 'Commercial use allowed' from the drop-down menu of licence types. Currently this setting displays a maximum of around 500,000 to 650,000 photos in a single search when no keyword is selected, but this surely reflects a system limit on the number of results from a search, and not the total number of eligible photos, since the total number of photos on the website released under a Creative Commons licence is cited elsewhere as being in the region of 400 million.
Pexels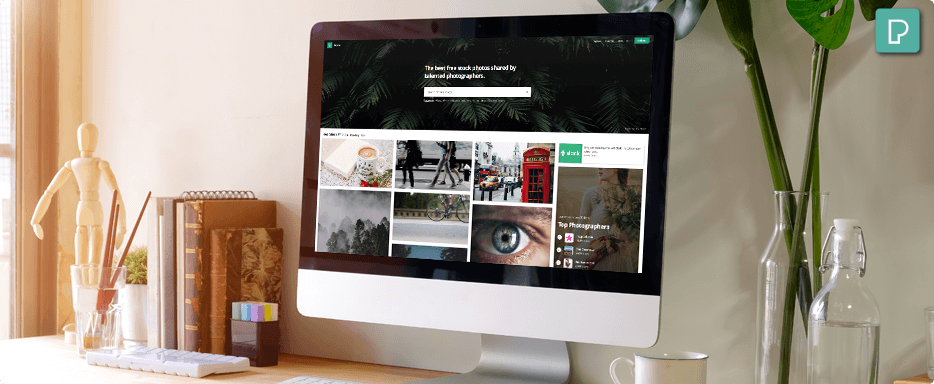 Pexels was founded only in 2014 but has been growing fast and already claims 'hundreds of thousands' of free stock images. It invites user contributions to its free image bank.
By default, images are displayed in a seemingly endless self-lengthening stream on the home page, similarly to the results from a Google or Bing Images search. A simple search box at the top allows keywords to be input, and the results are displayed in a similar self-lengthening stream on the new page. For instance, searching for 'lamp' brought up approximately 1,160 results, a large number for this niche keyword, which is symptomatic of a very substantial image bank in keeping with the site's claim.
The pages that drop down under 'Explore' in the main nav bar offer some useful inspiration. For instance, the page 'Popular Searches' lists 154 search categories, each represented by a pictorial thumbnail.
Pixabay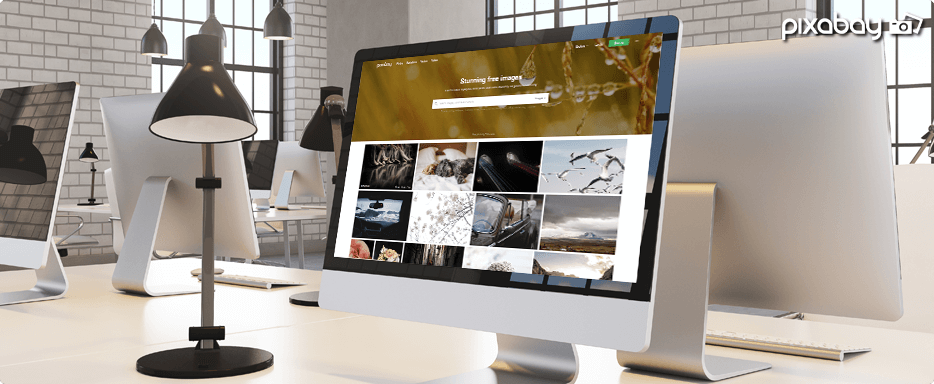 Though Flickr is without direct competitors in terms of sheer image volume, Pixabay is one of the larger user-supported free photo sites, claiming 1.6 million royalty-free images, although clicking the 'Discover More' button currently indicates a total of 931,728 free images, which falls significantly short of the headline claim but is nonetheless still a great number.
There is a useful assortment of options for narrowing down one's search in this site. Only 767,426 of the images, classified as 'Free stock photos', are straight-forward photographs. A further 164,302, classified merely as 'images', consist primarily of drawings, computer art and paintings, but also include some heavily creatively manipulated photographs.
The pictures are also divided into 20 main thematic categories selectable from a drop-down categories menu.
A quirk of Pixabay is that some sponsored Shutterstock images are included in search results to help finance Pixabay. You only know you're looking at one when you click on the thumbnail and see a Shutterstock watermark. These images are not free, so unless you want to be a paid-up Shutterstock subscriber, at this point you need to retreat and look for another image.
Unsplash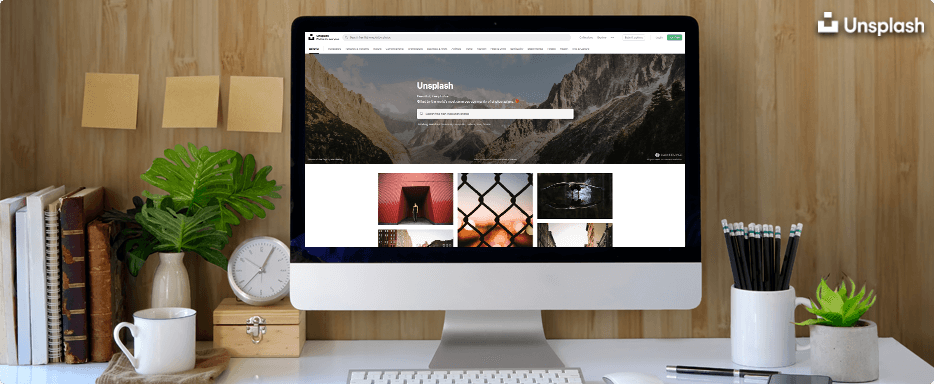 Unsplash is a very large free stock imagery site, claiming 850,000 photos. A search for 'lamp' returns an impressive 34,700 results.
The presentation and organisation of the categories is different from the equivalent on most of the other free image sites and may take some getting used to.
From the nav bar, 'Collections' brings up a self-extending stream of individual contributors' albums, apparently in date order starting with the most recent, although no dates are expressly stated.
The 'Explore' button instead pictorially presents a selection of 12 popular categories, with three suggested sub-categories listed under each.
At the bottom of the 'Explore' page is another button labelled 'Explore collections' that does not replicate the function of either 'Collections' or 'Explore', but instead presents a selection of 11 popular categories, each of which is represented by three sample photo albums.
Part 3: Medium free websites for stock photos
Burst by Shopify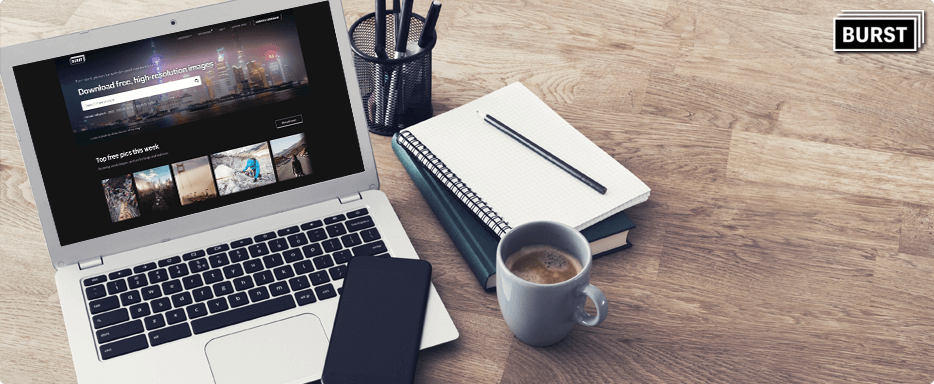 Burst claims 'thousands' of royalty-free images. Many of these are included on one of the 36 'most popular' collections featured on the home page. The collective image count of these 36 collections amounts to 14184 at the time of writing, so when the images outside these collections are factored in, we can perhaps suppose that the total number of images is closer to 20,000, making this a medium-sized free stock imagery site when set against the competition. A search for 'lamp' returns 35 images, which is unexceptional.
Each featured collection is readily accessible via an attractive large visual button on the screen, with sub-categories featured in a scrolling text bar beneath each button.
Reshot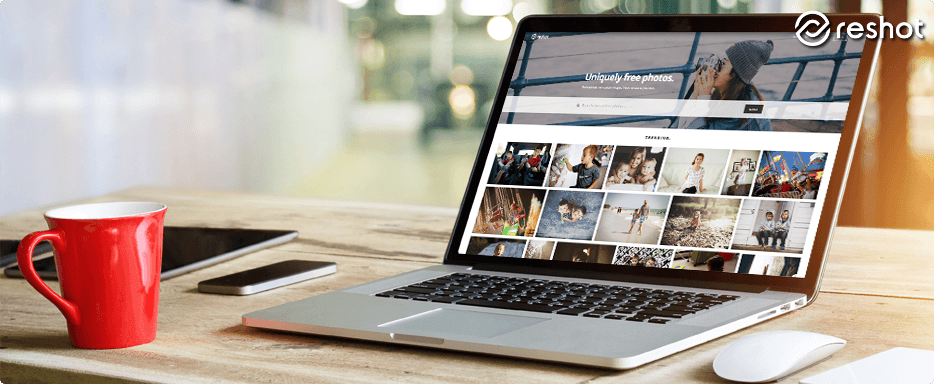 Reshot is a medium-sized free stock imagery site supported by the contributions of its users. It does not provide any data on the quantity of images included, but the quantity of results returned by different keyword searches on the site gives the impression that there are probably altogether upwards of 5,000 at the present time, and possibly as many as 10,000.
A quirk of using the site is that there are numerous hidden category pages featuring streams of photos tagged with the name of their category. These pages are prefixed with a unique custom introduction to the category. However, since there is no list or drop-down menu of the available category pages, you have to guess at search terms in order to find them. Any search term that does not match a custom category page will load a page using the term you entered and containing any photos that have been tagged with that term or a similar one, but with a generic word form at the top of the page that is the same regardless of the search.
StockSnap.io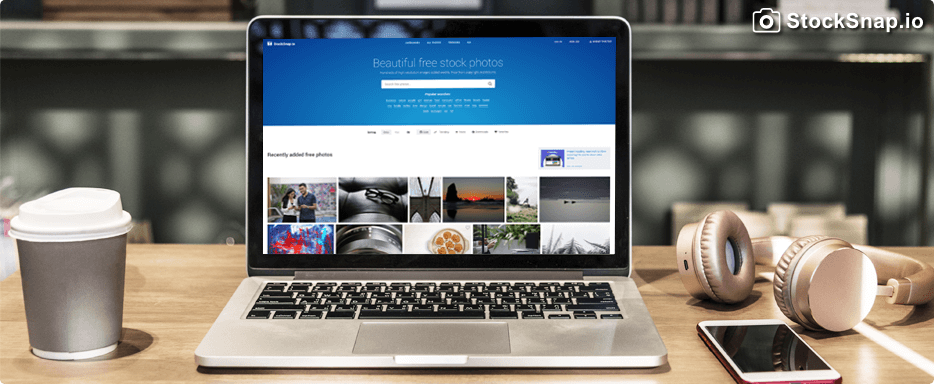 Stocksnap appears to be a medium-to-large-sized free stock imagery site. Though no representation is given of the total number of images, we estimate that they collectively run into the several tens of thousands. A search for 'lamp' returns 277 results at the time of writing.
Browsing is managed via a simple search box or via the list of 'Popular Categories', which currently comprises 96 categories, each represented by a thumbnail. It is also possible to click 'All Photos' in the nav bar to enable sorting of results by date, number of views or total number of downloads.
Part 4: Small websites for stock images
Foodiesfeed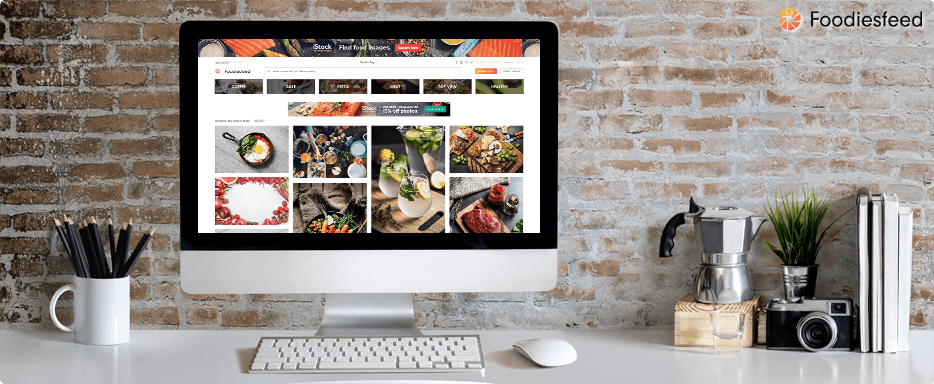 Foodiesfeed is a relatively new website started by a Czech photographer in his 20s a few years ago, and dedicated to the sharing by food photography enthusiasts of pictures of food dishes and ingredients on a Creative Commons licence. It currently claims 'more than 1200' photos free to download, but evidently harbours ambitions to grow with the help of more voluntary contributors.
Gratisography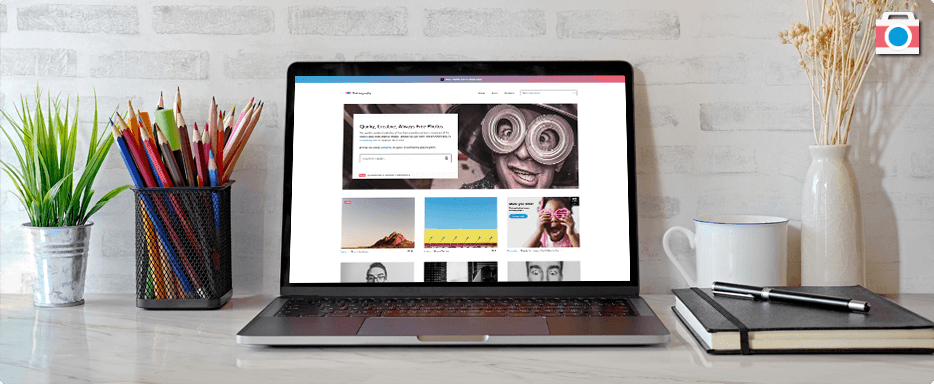 Gratisography, run by a professional graphic and web designer, is one of the smallest image collections we are featuring here. It prides itself on selectively including only quirky images 'with a personality' in its image collection. There are nine listed categories of images, collectively comprising 632 pictures at the time of writing.
Negative Space
Negative Space is a small site carrying a varied assortment of free-to-use photos. The default search display shows 2616 images across 109 pages.
The site appears to be supported by third-party advertising for the paid services Adobe Stock and Shutterstock, q.v..
Picjumbo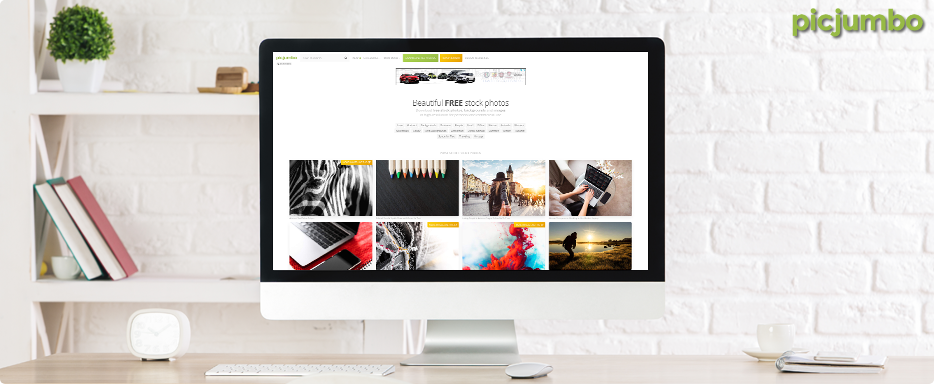 Picjumbo is a small site primarily featuring the photography of its founder. It is divided into free and premium sections. The free section features just over 2,000 images, which can be downloaded individually for free, or together in a single pack in return for a user-selected payment of $15 or more.
The premium section claims in excess of 5,000 stock photos personally taken by the founder of the website on hits travels around the world, and a commitment to expand by at least 30 images per month. Pricing is subscription-based and starts from $10 per month, with a 34% discount available for those paying in a single instalment.
Picography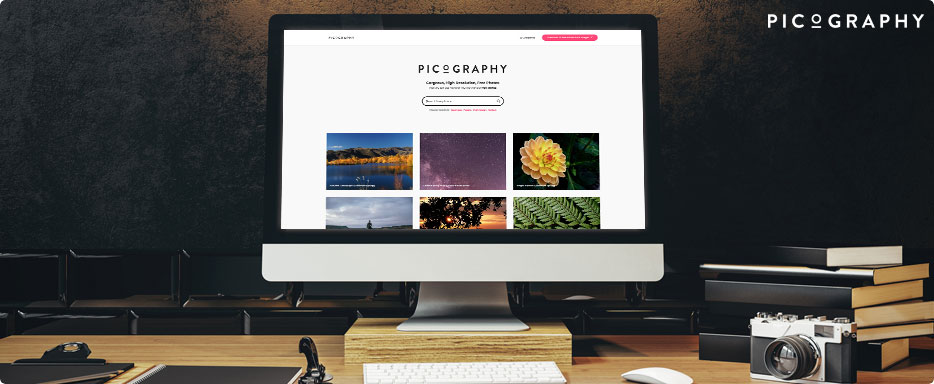 Picography is a young site with a small but growing image bank, currently claiming 611 free-to-download pictures across 12 categories.
Navigation to the categories is attained via a drop-down menu. The interface is otherwise limited to a search box and a display of the first of 42 pages of images.
The website is supported by sponsored additional results from Shutterstock, which are clearly displayed as such.
If you have stumbled across this page as you are looking to update some of the imagery within your site, why not check out the Web Design Services we offer? We'd be happy to discuss a site refresh or new look that you might have in mind.
---