Market Your Business Online with GWS Media
Are you in need of online marketing services? Considering hiring a digital agency?
Congratulations and welcome! You've come to one of the best places.
Our Digital Marketing Services
GWS Media of Bristol is a full-service agency. We offer you a comprehensive range of online marketing services in-house.
In business continuously since 2000, we have a wealth of experience in devising and implementing online marketing strategies that bring results and return on investment to your business or other organisation.
And we don't just serve clients in Bristol. South Wales, Somerset, Gloucestershire, Wiltshire, Devon, Dorset, London and in fact the whole of the UK are within our orbit.
Get your marketing strategy right before you launch campaigns
Strategy should guide all decisions made about promoting your brand
Measuring is key to evaluating any digital marketing campaign
Document digital strategies to help you monitor progress
Use digital PR to launch new products and services
Digital Marketing Strategy Services
Digital marketing isn't just about being 'found' online - it's about creating compelling content and providing exceptional customer experiences.
Every social media ad campaign, blog post, tweet and online video should be aimed at the same strategic goal. Managing a digital brand is about creating positive online moments through communication and strategy.
At its core, online marketing is effective and meaningful communication: communication that can be measured in metrics and quantified. Communication with strategic purpose. Marketing strategically centred on goals.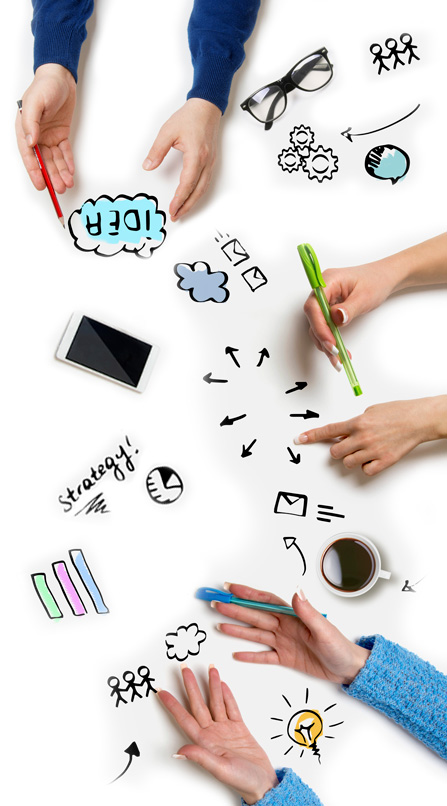 The importance of strategy in marketing cannot be overstated. Thinking strategically helps ensure that all marketing activities are geared towards a mutual goal.
Are you marketing for more leads?
Do you need to raise brand awareness?
Are you launching a new product?
Define your priorities to help build your strategy. Use data and market insights to guide marketing choices, not 'hunches'.
Defining your digital strategy
Our marketers will discuss strategy and tactics at length with you to make sure you are up to speed with what we are achieving together.  They will cover these key points in your strategy:
how online marketing can be best deployed to achieve your business goals
the level of spend needed to make a real difference
the best places to find an engaged online audience
which channels to use
creating an overall content strategy, including what type of content to post
how to launch digital PR campaigns to highlight key services and USPs
Integrated Online Marketing Services
Online marketing works best when it is integrated with the rest of your marketing, not just an afterthought.
Marketers will need access to key digital assets like your website and social media channels to help them drive results.
Our online marketing services cover all bases.
Customer-Focused Service
We stay focused on the business needs and goals of our clients at all times, offering a high standard of customer service as part of our professional marketing service. 
We'd like you to see us as an extension of your business. Why not drop us a line and book a free introductory one-hour consultation to see how we can help you with your marketing?
Need more from your digital marketing? Looking to grow your online business? Contact us!