Content Marketing & Digital Copywriting Services Bristol & London
Are you struggling to stand out in a frenetic world of content? Online content is both produced and consumed at a great rate.
Brand success is increasingly being measured by content consumption and engagement. Brands that tell unique and relevant stories are capitalising on the success of their content. Brands with engaging content succeed online!
Writing well online is a skill that not everyone has in equal measure, and takes up a lot of valuable business time, so why not enlist the help of professional writers to help manage your content?
At GWS Media of Bristol, we employ experienced and skilled SEO copywriters who can support your content marketing requirements by producing the copy you need, and are eager to work with you.
In business continuously since 2000, we have served hundreds of clients throughout South-West England and the West Midlands, and in South Wales, London and the United States. We are always happy to work with new clients, no matter where in the world you are based.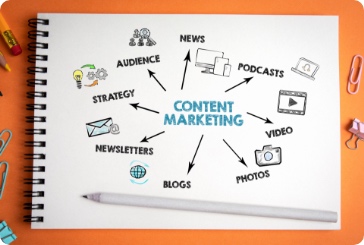 Content marketing & digital PR build online communities
Marketing successfully with words and content requires effective communication. Content marketing is your opportunity to create useful and relevant content in order to spread brand awareness. Content comes in many guises, from blog posts to infographics and white papers, so think beyond your website to other places where your content will have an impact.
Tips for writing online
Grab people's attention, and format your writing for fast web-reading
Put yourself in users' shoes and answer their questions
Don't repeat the same bland sales pitches over and over again
Focus on creating useful and helpful content
When writing for SEO, it's important to have an understanding of how search algorithms work, so that you can target the most semantically and commercially effective keywords
Benefits of content marketing:
Positioning yourself as an influencer in a vertical market
Engaging your customers and associates, while subtly promoting your products and services
Finding and targeting your online audience with relevant and compelling content
Digital PR helps spread good stories about your brand to a wide audience
Read more online writing tips from our blog.
Project your voice with our website copywriting services
You should be creating online content that is real, actionable, and on point for your brand.
Think about telling a story, not hitting a sales target. By collaborating with our creative copywriting team, you can start to refine your brand voice and optimise your content.
When you employ our online copywriting services, we'll work collaboratively on large content pieces, or we can write for your brand under your guidance. We'll take our time to get to know you before we start writing to make sure we get the tone just right.
Here's what our digital copywriting services can do for you:
Develop your brand messaging in collaboration and conversation with us
Identify how to improve your current copy and content, and where to focus your future efforts
Measure the performance of your content through metrics and content auditing
Create a content strategy that covers all your content channels
Produce keyword-rich copy for users and SEO, and optimise your current website
We provide one-to-one content strategy sessions in our Bristol offices, so that you can learn more about quality of content and what works online. You'll come away from a session with plenty of advice on how to create great online content, and a content calendar that you can follow over the coming year.
We can also help you design, write and measure targeted email campaigns.