Local SEO Bristol, Bath, Somerset, Gloucestershire, South Wales
Stay relevant and visible to your local target market!
Being known in your local area is also about being known in your local area online. You need to make sure that your website is targeted to be locally relevant and that you have a good track record of mentions and reviews online.
A website that isn't connected to a location will be treated with suspicion by people and search engines.
For both national and local SEO, Bristol is a veritable hub of service providers. So which SEO agency should you choose?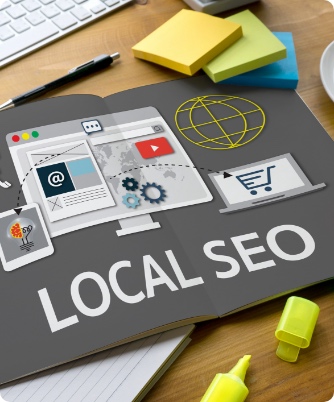 Why GWS Media for Local SEO Services?
We at GWS have over fifteen years' experience of serving the search engine optimisation needs of our clients, including local optimisation work.
We pride ourselves on being methodical and on our analytical intelligence.
Our services include:
Establishing listings on local directories
Establishing backlinks from regional and local business-focused websites and newspapers
Creating rich locally-relevant text copy for your website and blog
If you are based in Bristol, Bath, Somerset, Gloucestershire or South Wales, our services come especially strongly recommended thanks to our knowledge of the local culture and directories.
But no matter where you are based, we will do our research and optimise your local SEO. Even clients as far afield as London, Birmingham or Scotland can draw huge benefits from hiring our services.
So why not contact us to let us know your needs? We're eager to hear from you!
Importance of Local SEO and Website Localisation
Local Search Engine Optimisation is all about ensuring that your pages include locally relevant keywords, and that your business is correctly listed as a local business on search engines. Listings will include making sure you take full advantage of Google My Business services, as well as powerful and relevant local directories.
Another facet of local online marketing optimisation is developing a strategy to acquire reviews from local customers, so as to prove to others that you are providing a good-quality service.
Local SEO is important for you if: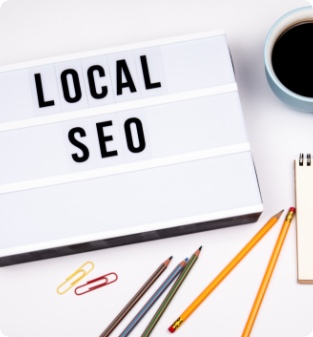 you sell goods or services primarily in a particular locality (it's also helpful for a national reach too)
you want to build up a solid local brand in the surrounding community
you are a business that relies on personal recommendations and need to underscore your credibility
you need your customers to be able to find your premises easily
you want more information about how your website attracts traffic to make your marketing more effective
you want to be highly visible online as quickly as possible
​
Cost-effective Local SEO strategies by GWS Media
We can help you define and carry out a cost-effective local digital marketing strategy that means that you will be able to benefit from local and targeted web traffic. People who are already looking for your products or services in your local area will be more likely to convert into customers. Your strategy may include these measures:
Make sure that your business listings are coherent, accurate and unique
Engage with your customers online and address any negative reviews in a timely and professional manner
Get involved with the local business community, both online and offline
Use map listings to help your small or medium enterprise compete with larger multinationals
SEO Articles for Further Reading
Check out our SEO Jargon Buster to learn more about some important SEO-related terms that you may have come across.
See also our extended informative articles: