Ecommerce Web Design Agency Bristol, London & UK
Ecommerce websites connect users and your products.
Bridge the gap between your products and your customers with a great online store!
Online shopping has to be fast, reactive and personalised to succeed.
You'll need a digital environment that supports users and complex functions like product searches and recommendations. Layout and visuals will need to be optimised for sales with frequent user opportunities for engagement.
Online shoppers are looking for a seamless customer experience: make sure you give it to them.
GWS Media of Bristol have the expertise to deliver it, wherever you may be based.
Please read more below, or contact us today.
Ecommerce websites are the culmination of digital functionality
A login area will help shoppers manage their details
Ecommerce design should include a product gallery to showcase products to their full advantage
Customer testimonials and reviews are ecommerce essentials and help you build trust
Reassuring terms and conditions and delivery policies are part of a good ecommerce strategy
Social media buttons and features will encourage your audience to engage post-sale
Ecommerce Website Design Services by GWS Media
Dynamic ecommerce design factors in users and growth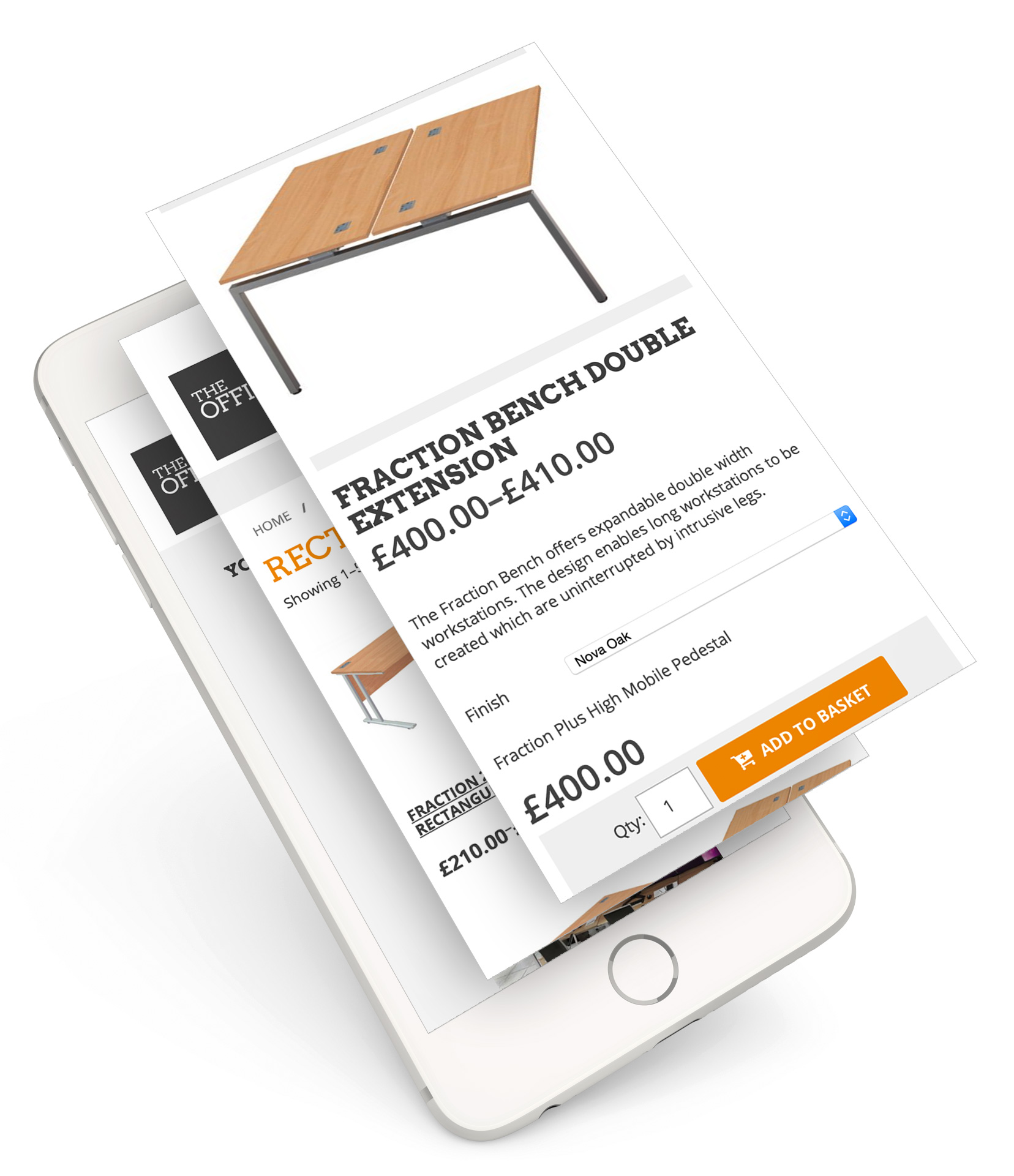 Our main priority when designing an ecommerce website is to create something dynamic that will satisfy shoppers and factor in growth. Here's how we design reactive sites that offer optimised customer experiences:
Open-source CMSs like Magento or WordPress allow for easy updates and product insertion so that your online store can be easily refreshed and replenished
Our ecommerce websites provide easy access and search functions for busy shoppers
We use fully responsive ecommerce web design so that people can shop on mobile, tablet and any other device
We advise you on how best to lay out products and categories to encourage sales and leads
We are experienced designers and developers in niche B2B ecommerce websites, as well as B2C ecommerce websites
We know how to target customers and get them clicking- using features like special offers and bulk buying
Use a range of tactics to satisfy users and sell more
Ecommerce websites need to factor in consumer behaviour & psychology
A good design should take into account shopping patterns and device-specific layout to encourage up-selling and cross-selling
We know that a bad mobile experience can lead to a huge downturn in sales and customer engagement, so we don't just design for desktop
Ecommerce search functions need to be constantly refined to increase sales and optimise user experience
We understand SEO and can advise you on how to implement an optimised product structure and how to best target keywords on your product pages (read more about ecommerce SEO on our blog)
Why GWS?
GWS Media have over 16 years of experience in the design and build of fully-functional ecommerce websites for clients of all sizes from local businesses to international food packaging companies.
Trust us to create and optimise the ideal online shopping environment for your customers! 
We deliver an online shop that is optimised to deliver leads and sales, so that you can get on with what you do best - selling great products and services.
Want to attract the right customers? Need to increase sales?