3 Tips to Optimise Your Google Maps Listing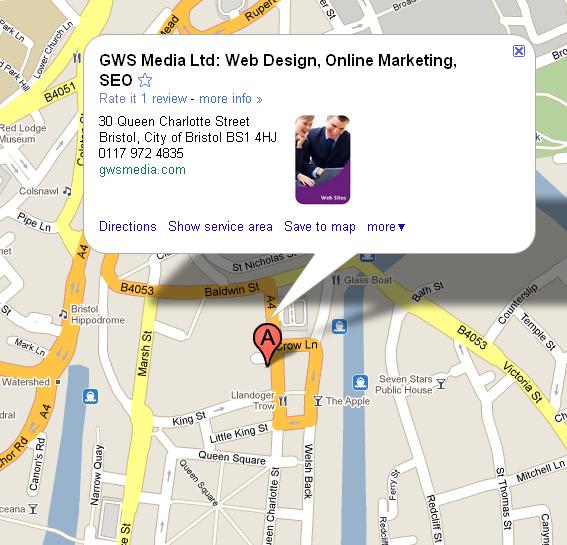 We've written about the importance of claiming your Google Maps listing (called 'Google Places') before on the blog, and indicated a initial plan of action when claiming your listing.
Since then, Google Places has become an increasingly integrated and visible part of Google search, often taking the palce of the top search results.
In recognition of this increasing importance, here are our top 3 tips to making your Google Maps listing as effective as possible.
1. Treat it as a profile page
Treat your Google Maps listing as a profile page (like one for Facebook or other big directories like Hot Frog and Freeindex etc).
As with any other profile, make sure it has detailed and accurate information and has visual links to your branding and website.
Make sure the description is relevant and has as much useful information in it as possible: add photos of your business or service; a video link to your business on You Tube if possible; include all the information about opening hours, methods of payment you can accept etc..
You can also add in further details about your services at the end of the profile, preferably focusing on the search terms or key services you are targeting.
There is plenty of scope for making your places listing interesting and informative - which should improve your attractiveness to Google users as well as improve your visibility.
2. Make your geographic area accurate.
With the increasing importance of what is 'local' to Google searches (in that results are customised to your location), it is extremely important to make sure that Google knows what areas your business is relevant to.
You can set this information using postcodes, or defining a radius from your location, or even by dragging the service area to include different locations.
3. Get reviews.
Google Places draws reviews from other sites (Yelp & Qype to name a couple) and gives users the option of leaving reviews directly on your Places listing.
This has a double impact: firstly, it gives an indication of client/customer experience that is valuable to others coming to your services through the web; secondly, it is an important factor in online visibility.
As engagement and interaction are becoming increasingly prioritised by Google (as indicated by the development of the +1 button) and search engines more generally (results in Google and Bing take account of website interaction with social media), we would suggest that reviews will feature more and more in the ranking of sites.
Given a number of similar local services, Google is likely to be prioritising the ones with more reviews.
So, get your current clients to give you glowing reviews via Google or the other review sites!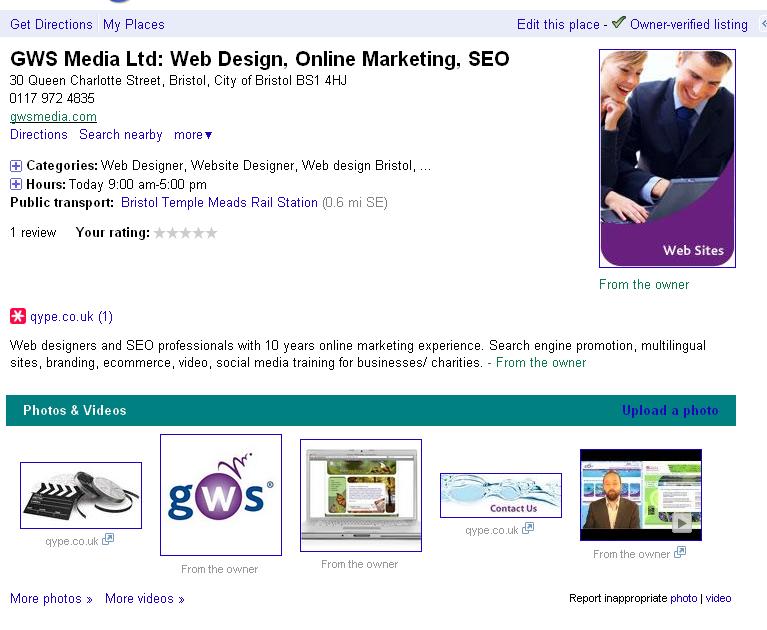 The advantage of optimizing your Google Places listing is twofold: it benefits users, who get a better and more rounded picture of who you are and what you do; and it increases your visibility in Google searches.