3 ways a member website can change your business
We explore how implementing a member site can transform your business.
A member website? So what exactly does that mean?
In the broadest definition, a member website is any website that is equipped to allow its users to register as members. This can include free-to-join sites run by volunteers to create a community forum around a particular topic of common interest.
However, when web developers talk about a member website, they are more usually referring to one based on a business model that aims to create income through customers signing up to paid memberships. Various membership options may be available offering different levels of membership at different rates on a monthly or annual fee basis.
This could be the whole economic model of the business, where it relies solely on membership fees as a source of income, or in some cases it could be intended as a supplementary source of income that supports other areas of a more complex or multi-faceted business.
As this type of set-up is so flexible and offers many customisable variations, if having a member area is in any way likely to support your business objectives, then it is probably worth considering implementing one, even if it is not your main direct source of income. A members' area can transform your business for the better in many ways, including by creating a feeling of social community that nurtures a sense of group belonging around it, and by giving your customers a sense of their own creative and participant power and influence.
In this article, we explore the different ways in which adopting a members' area, as either the sole or a supporting model for your business, can transform it and help future-proof it.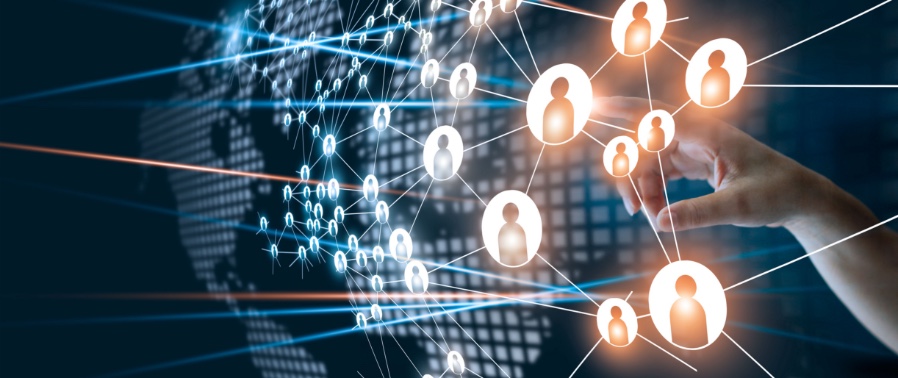 1. Building a strong community of customers
People love to feel part of something; and a specific membership enrolment can offer just that. Inviting them to be part of a niche community or an exclusive club can be very enticing; and ensuring that this sense of community is supported by a range of member-only resources for them to access could mean they find it hard to say 'no'.
Be it access to a forum where people can exchange ideas and advice, or a members'-only area full of downloadable content, ensure that it offers value and is presented and perceived as a proposition of real benefit so that it cannot easily be turned down.
Foster the community and take good care of it, and in exchange you are likely to establish a loyal and trusting tailored group of customers that will serve as positive evangelists for your brand in addition to giving valuable feedback on your product and service offerings.
Seeking feedback from members is likely to be of significant benefit both in indicating to them that their views as your most ardent customers are valuable and in learning from their experiences and suggestions of ways you could improve your business, products, or standards of service. Perhaps before you float a completely new idea or concept, this group of loyal members should be your first port of call in reacting to what you have proposed. Having a space where you can bounce ideas around with a group of members who have a keen interest in your line of business and are likely to see you as an expert in your field can be invaluable.
When customers will have invested in their membership through a fee or subscription, they are likely to have an interest in being a part of the community and contributing to it as well as shaping its future direction. They are likely to be engaged with not only your business but also with other members of the community they meet in the members' area. Provided that you set suitable ground rules for the interaction of members and nip any antisocial behaviour in the bud before it causes members to cease participating, the shared connections that are forged are likely to build up a strong community that can grow and develop along with your business.

2. Scalability
One of the real benefits of a membership website and business model is the opportunities to scale up. If your membership benefits and resources are based solely online, without regular physical events or meet-ups with your members that would require physical venues, then you should find you can offer membership to a potentially large number of individuals, making for an easy way to scale up your business and grow a community around it. With the right publicity and careful nurturing of your community, what may start initially as a small handful of sign-ups could grow to hundreds of thousands.
As long as you continue to offer compelling information and benefits, you will with luck be faced by problems of success. For example, you may need help from experienced and trustworthy volunteers willing to help you moderate the forums and other areas where interaction between members is allowed.
If you additionally offer in-person events to members, you can still keep attendances manageable by hosting as many as demand will allow in each location and varying the size of venues selected according to the level of interest at any one time and in any one place.
You may also consider offering different levels of membership, with higher-priced tiers including invitations to attend more exclusive, small-scale events for which only members in these tiers are eligible. This should not impact your core online community offering open to all members at every level.
Scaling up to support a large, growing online member community does bring some technical requirements upon your hosting that you should keep in mind so as not to have your website go offline when it exceeds resource limits. The larger your community, the more calls will be made on the server hosting it, so you may need to scale up to a virtual private server and ultimately to dedicated server hosting to ensure that you have the bandwidth needed to cope with all the demands your members place.
Also ensure that you have a solid supporting website and back-end member management system that you can rely upon to keep things running smoothly when the numbers of active users start to grow. Such systems can be generic or bespoke, and which is best for you will depend on the functionality you require and is likely to vary with the type of business or service you are offering too, but do make sure that whatever hosting and content management system you use are equipped to handle the numbers of users you expect.
It is essential with all member websites to maintain a high level of security. This is partly to remain compliant with GDPR rules (or the equivalent privacy laws in countries outside Europe), since generally with a membership service you will be asking for and storing a certain amount of your sign-ups' personal information, including log-in details and passwords. You are required under GDPR rules to protect such personal data from breaches, and besides, if you cannot persuade your members that their personal data are safe and show a high level of protection for them, security-conscious potential users may be put off.
It is also essential to maintain high security from the standpoint of safeguarding your website from potential hackers. Active community websites become a focal point for so much attention that on occasions they become the nexus of interpersonal disputes and disagreements, so a professional and consistent approach to managing members and member disputes is important.

3. Consistent income
A membership website can offer consistent income, depending on how you set up your membership system. Provided that the fees are not all due at the same time of year, you should be able to get a steady stream of sign-ups and renewals throughout the year. This regular and expected amount of income can aid in cash flow and make the running of your business smoother and more predictable. If you do require all memberships to be paid for at a set time of year, then you will need to manage your cash flow and outgoings carefully to ensure that the monies received at the start of that year last through to the start of the next.
You should also carefully consider the optimal cost to set for memberships. Don't undervalue your memberships, but equally, don't set the entry-level membership cost so high that it puts off many of your potential membership.
You will have to anticipate a certain number of members not renewing each year, which could be for a range of reasons – this should be factored into your plans.
You can try to optimise retention rates by promoting the upcoming benefits of membership in announcements and newsletters throughout the year. When members do leave, you could also put in place a feedback request process and attempt to entice them back with a promise of addressing the causes of their departure or with a discretionary special offer or other membership deal.
It is also worth remembering that there will always be some churn of members. People change their personal spending priorities. So you should try to keep an eye out for attracting new members at the same time as retaining your existing ones.
As we've discussed, there are many potential benefits of instating a membership website for your business. It can really transform levels of enduring engagement as well as boosting levels of income. However, your ability to support such an actively social model needs to be considered. Can you assure the quality and consistency of the services you will be offering to your membership? Will you have enough enthusiastic members you can rely on to moderate the forums or any chat areas while you get on with running the main part of your business? And is the back end of your website built in a way that will be able to both manage demand and maintain security?
While the potential benefits are clear, do consider whether this model is right for your existing business or might be more than you can reasonably handle with the time and resources you have available. Perhaps an option would be to run a small trial before you take the plunge in order to get a feel for how it may work in practice and the time commitment required to manage it effectively.
At GWS, we are experienced in building effective and bespoke membership systems that welcome and engage users across the globe, so if setting up a membership site to boost or support your business is something you would like to explore, or you already have an idea in mind and would like to learn more about the best solution for implementing it, do get in touch with our team today.