1. Take out a monthly eCommerce plan with an easy-to-use DIY CMS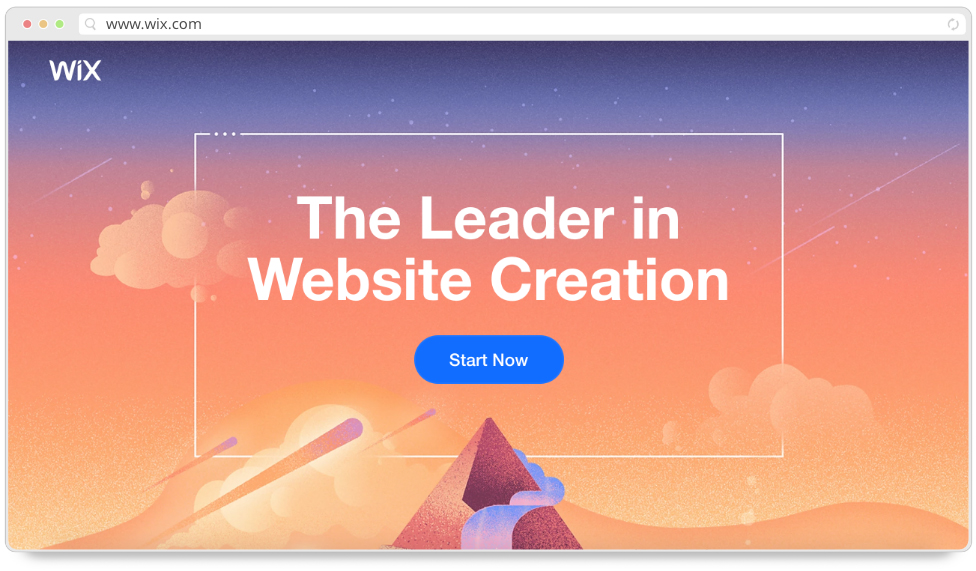 If you have no up-front budget for web development but are happy to pay a subscription fee for the facility of having an online shop, one option is to take a D.I.Y. approach to developing your ecommerce website within a user-friendly content management system that is easy to set up and customise using the simple on-screen options.
Such CMSes have made significant inroads in the marketplace during the 2010s. The three most popular today are Wix, Squarespace and Shopify, which between them occupy three of the top five spots in terms of overall CMS market share.
Such ease of use does, however, come at a price in terms of ongoing rental or standing charges. You can expect to pay £15 per month for the Wix ecommerceplan; between £20 and £30 for a Squarespace commerce plan (depending on the range of facilities); and upwards of $30 for a Shopify plan.
While even within these systems, you get more flexibility if you pay more, all of them tend to be better suited to small online shops selling a limited variety of types of product or service than to very large ones with a great variety of classes of items for sale. This said, Wix currently supports up to 50,000 products in a single website, while neither Squarespace nor Shopify has any hard limit to the number of products supported.
The main drawback of all these systems ultimately is that you are locked in permanently by the rental model, so you have to budget for ongoing costs of hundreds of pounds a year irrespective of how active your online store may be. If you cease to pay the monthly fee at any point, the facility will be withdrawn and your online business will come to a crashing halt. The only way out would be to recreate your website from the ground up on another platform.
2. Use an off-the-shelf eCommerce plug-in within a free open-source CMS
Some of the most popular content management systems today are open-source and completely free to use. These include Wordpress, Joomla and Drupal. All these systems support ecommerce plug-ins.
Most such plug-ins are available in free versions with relatively limited facilities and premium paid versions, but even the paid versions are typically a lot less expensive than renting a DIY ecommerce CMS for a year.
Depending on the level of sophistication you require and the number of products you need to support, you may or may not find the free versions of such plug-ins adequate.
We strongly recommend that you investigate what is available from each plug-in and what it is likely to cost, and trial the free version of any that interests you before committing to the paid version.
The following plug-ins are among those most widely recommended for each platform today:
eCommerce plug-ins for Wordpress: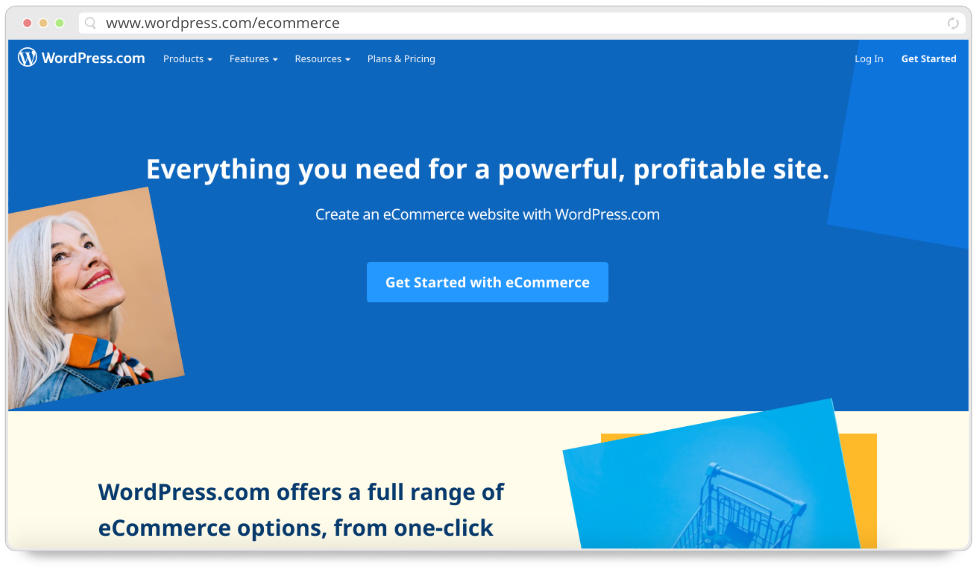 eCommerce extensions for Joomla: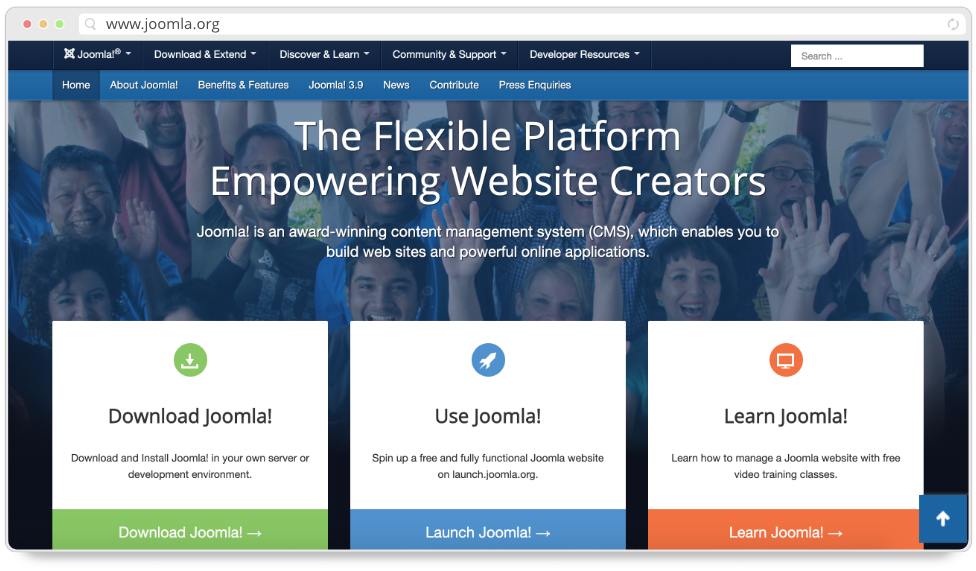 eCommerce modules for Drupal: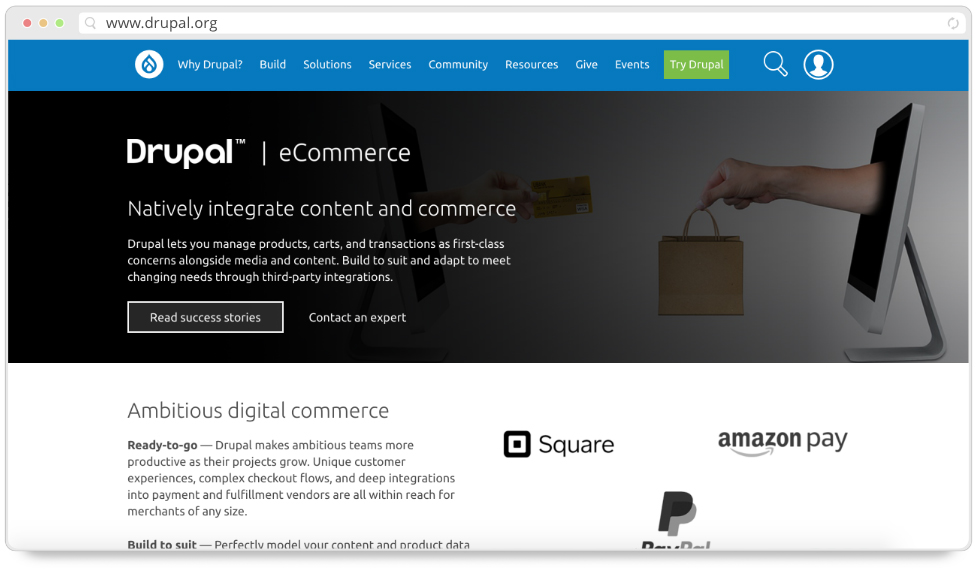 Whichever of these systems you may opt for, setting up the open-source CMS and plug-in does require some technical expertise and knowledge in development, including to get the website up and running on a public server. This means that unless you're an experienced developer yourself, you will need the support of a web agency.
3. Contract a web design agency to rebuild your website in a CMS with sophisticated customisable eCommerce facilities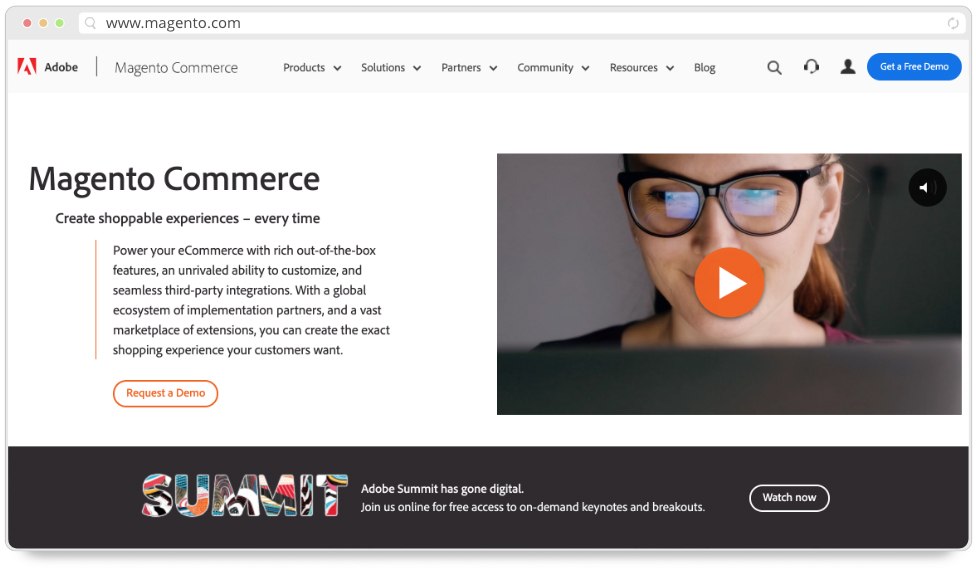 A more flexible and sophisticated alternative to the rented DIY ecommerce content management systems is a dedicated ecommerce CMS that has been customised by professional web developers to your exact design and functionality requirements.
Probably the longest-established CMS that meets these requirements, and still one of the most powerful today, is Magento. This CMS has been in existence since 2008, and is available in four versions today, all of which are designed with online store functionality in mind. It was recently purchased by Adobe.
The free version of Magento, Magento Open Source, is nonetheless very powerful when placed in the hands of skilled web developers.
There are also paid versions called Magento Commerce and Magento for Mid-Market and Enterprise. These come with more preconfigured templates, potentially reducing development time, but are sold on a hire model, much like Wix, Squarespace and Shopify.
Until recently, Mid-Market and Enterprise were two separate Magento products, but the original Magento Enterprise has now been rebranded by Adobe under its own name as Adobe Commerce Cloud.
4. Contract a digital agency to build you a completely bespoke eCommerce platform or software solution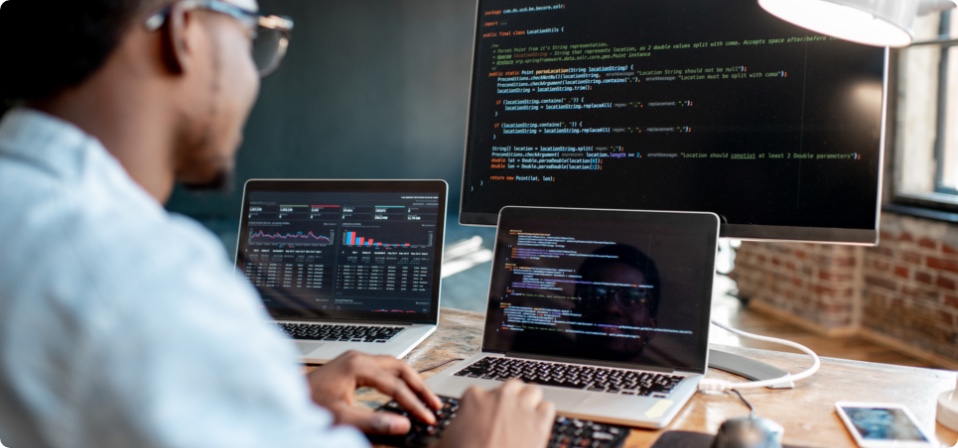 If you have very specific or advanced requirements for your ecommerce store, or want a CMS that you can update in-house at the same time as ensuring that it meets all your business requirements, you could ask a digital agency or software developer to build you your own dedicated ecommerce CMS.
This is not a project for the faint of heart or for small companies or those needing a rapid solution. Development costs are likely to run into many tens of thousands of pounds, and a typical timescale to expect would be upwards of a year. However, if you are responsible for an enterprise-sized organisation and these costs and timescale are justified by the efficiency savings you'll get from the results, then there's nothing to stop you making enquiries and getting quotations.
In most cases, a tailored Magento solution would be considerably cheaper and quicker to develop, so you should only pursue the custom CMS route if you have very specific and advanced requirements that cannot be met by a tailored standard CMS solution.
Additional Consideration: Flexible Payment Methods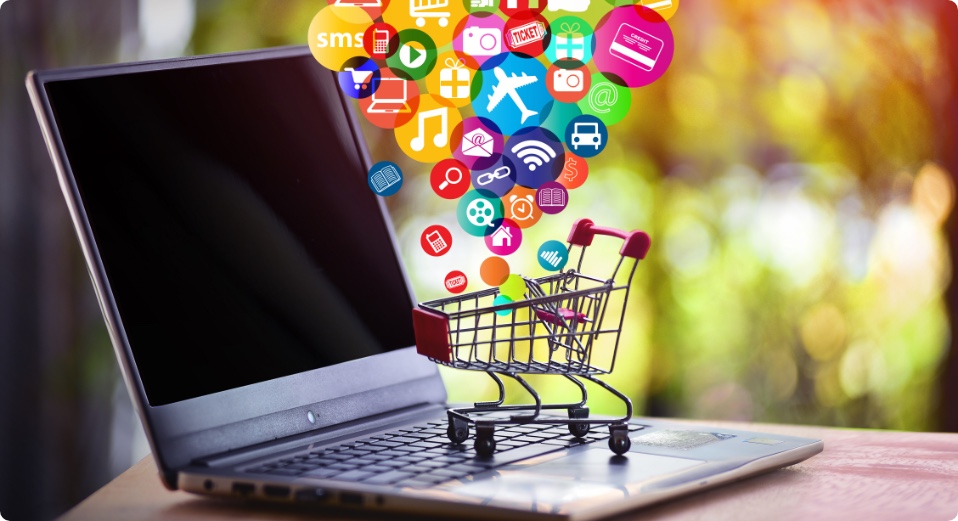 Whichever type of CMS you opt for to address your ecommerce needs, it's advisable to offer a range of different payment methods in your online store.
Customers may have a strong preference for a certain type of payment method they're used to, or a pronounced aversion to others, so you can generally stand to profit from being as flexible as possible in the range of payment systems you allow.
Besides, enabling visitors to pay online with a system they are happy with will take less time and administrative overhead compared with manual payment processing and invoicing.
Think about including popular options from the following groups, but bear in mind that certain providers may cover multiple payment systems. A smaller business may only need a single payment provider, and many eCommerce sites offer a choice between Paypal and one alternative. Sites with a higher transaction volume may find it worthwhile adding additional options to maximise conversions.
Credit card processing - e.g. Worldpay; Stripe Payments
Mobile Payments - e.g. Apple Pay, Google Pay
Bank Transfers, including by Direct Deposit (automated routines to complete online payment from bank account – user must log in to Internet banking as instructed)
Payment on account / buy now, pay-later terms, e.g. Klarna
E-wallets e.g. Paypal
Prepaid Cards, e.g. Pockit; Utility Warehouse Cashback Card; Google Play (for game purchases only)