8 Beginners' Tips to Help You Take Control of Your Online Reputation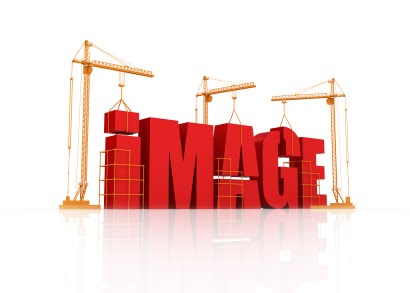 In our last post, we told you what comprises your online reputation, including profiles, photographs, conversations in forums, and reviews from others.
The one thing that the GWS team see more than any other when working on online reputation management is negative reviews.
If you haven't got enough positive informtion about your business online, even a single negative review can tarnish your reputation on page 1 of Google.
So what do you do if you aren't happy with the Google results under your name, or your business name?
1. Have a social media policy
Draft and print your own social media policy - as any company which expects to make an impact online or attract clients through the web should.
If your staff are mentioning your business online - whether tweeting, blogging or even in their personal capacities (if, for example, they list you as their employer on Facebook) - you need to make sure you take control of what is being said about your brand.
Consider writing a brief style guide, or having a policy which you communicate to all staff about what should and should not be said - especially if they are interacting with clients in public forums like LinkedIn.
2. Be aware of what's being said by the public online about your business.
Set yourself a Google Alert (just create a free Google Account first) to have Google send you an email whenever anyone mentions your business online.
This way, if anyone is complaining about your hotel on Trip Advisor or your prices on MoneySavingsExpert, or a site that's relevant to your customers, you will know about it before the majority of potential customers do.
3. Take control of your listings.
Businesses with a Yellow Pages or Google Maps listing may well also be listed on Yell.com, and any number of other websites that they don't know about, simply from these directories reproducing information from elsewhere on the web.
Again, Google your business and look at where it's appearing. You can often see a button on the profile saying 'Claim this listing' whereby you can add your own pictures and description, which will almost always be an improvement on what is there already.
4. Listen to your customers.
If you have negative reviews, you could try contacting the person, either directly or through the forum they're using, and dealing with them politely to address their grievance and see whether you can deal with whatever caused it in a way that satisfies them.
Alternatively, if you have any doubts about their authenticity, if you suspect the person will not negotiate, or you feel that the complaint is not valid, consider contacting the host site by phone or mail to ask if they will remove the review - and it's possible in some cases the site will oblige.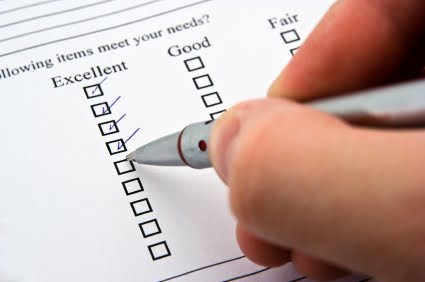 Here's a really good case study which shows how a company dealt with a very negative complaint on Twitter and turned the situation to their advantage.
5. Reflect on your business.
If the online compaints are saying the same thing over and over again, why not treat it as you would any other feedback?
Be proactive and use this opportunity to publish pictures on your website of the new decor you've just had done, tweet your summer price list, or market your special offers.
Try typing in 'online voucher' and find ways to spread the word about your improved service online.
Get your business listings (Google Maps allows you to post 'news' to your 'place page') to work for you.
Or target a new audience - maybe you could ask your local university to spread the word about a student discount. And of course, make sure they mention it online.
6. Promote the positive.
The occasional negative review, which may have been sitting there for years, might be showing up simply because not much else is being said about your business online.
(1) Rally round anyone you know who has a blog, website, Facebook or Twitter account who may be willing to mention your business in a positive light.
(2) Why not email past or current clients, with a link to your profile on Yelp, and ask them to take a moment to review your business?
Between 5 and 10 reviews can be enough to transform the overall trend of Page 1 Google results from negative to positive.
Many directories - like Freeindex - tend to push forward sites with reviews, which in turn can positively affect your rankings in both Google and Google Maps.
7. Be aware of inadvertent publicity.
Even if you have taken care to configure your personal profiles' privacy settings, don't forget that others may not have.
Your chats with a close friend on their Facebook wall, or those photos of you dancing at a stag party, may be publicly online - under your name - for the world to see.
If you aren't sure of friends' privacy settings, untag yourself from photographs, and only use direct private messaging. This is particularly important if you are a member of a group or fan page on Facebook, since the walls (and member lists) are often public and may well show up in Google results for years.
8. Finally ... Don't panic too much!
Barring a public relations disaster, there's a good chance that even the most unhelpful comments about your business can be counteracted with some good positive reviews - both online and offline.
If you are paying attention to your customers in the real world, and you know you're giving the best service you can, chances are that those negative reviews will be the subject of a conversation like this:
Google Searcher and potential customer: Oh, I saw a review on Yelp saying they were really pricey and the food was mediocre.
Happy customer: No, it's actually pretty reasonable prices, great service, and the food is fantastic - we go there all the time! That review must have been a one-off.
Conclusion
The above are just a few simple tips which can help you take control of your online reputation.
If you feel that you need a more sustained PR campaign or your business simply isn't visible at all online, that's where online marketing and search engine promotion companies come in - but at GWS we are firm believers that a genuinely good business or service only needs a little push to really begin selling itself online.
Follow the tips in this post and elsewhere on this blog, and you should be on your way to smart online self-promotion - all you need is to spend a little time.
Alternatively, you are welcome to talk to GWS about how we might help!
This article was presentationally reformatted, with links updated and references to defunct reviews site Qype.co.uk removed, on 8th August 2019
Return to Part 1: 3 Tips for Developing Your Online Reputation
Return to Part 2: Why Should I Care About My Online Reputation?