Blog Commenting - How to Comment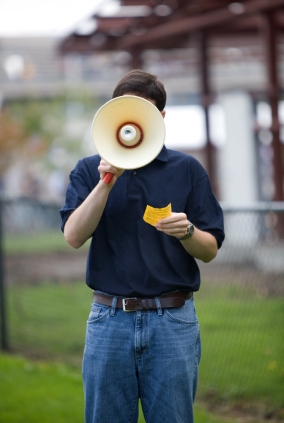 So, we've set out some key reasons why commenting on a blog can be useful, and crucially, interactive marketing tool, but how do you do it?
Many bloggers moderate comments on their blogs, so it is very important that you remember the following principles:
1. No spam.
If your comment has got nothing to do with the blog post, and is directly promoting a product or service, it will get deleted.
Even if the blog doesn't moderate its comments, an irrelevant comment will communicate a great deal about you, to the detriment of your reputation.

2. Don't write too much about yourself.
Whilst this may not be spam, if a comment just contains information about you, this will inevitably come across as self-serving and no one will be interested.
If your response has a personal angle or you have an interesting example that relates to your business, that's great - authenticity and honesty is key.
Blog comments should be subject to the same kind of rules as Twitter or Facebook updates - no one is interested in someone who just talks about themselves or their products / promotions.

3. Interact!
As mentioned, authenticity is vital to your comment. particularly in terms of how it is perceived.
So record your genuine reaction - whether is is just to say 'good job, I enjoyed that' or if you are adding another opinion to the mix.
If you can raise a further point, this is the most valuable response, as it is more likely to encourage a reaction from the blog's author or other readers.
But don't be provocative for the sake of it, negativity never goes down well (as we will be discussing in part 3).

4. Be concise.
While an engaged response to what someone has to say might take you more than a couple of lines, don't get carried away.
If you want to write a longer response, you could always take it to your own blog.
Final Thoughts
Think about how you read comments before commenting on other people's blogs - what you think is interesting, or if you've seen something that makes you think better or worse of the commenter (or ignore their comments altogether).
These principles should apply to your comments too - aim for genuine friendly and engaged (not to mention interesting!), and people are likely to reciprocate.