We had a brilliant day at Colston Hall, meeting lots of lovely business owners and basking in the sun on the roomy balcony at the Bristol Business Growth Show.
Thanks for everyone who contributed growth tips to our business secret tree (which now includes business advice across the board, covering integrity, sales & passion).
We've been sharing some of your business tips on Twitter and have included some at the end of this roundup too.
Here's just a handful of the lovely people we met (thanks everyone for posing for photos).
Keep growing!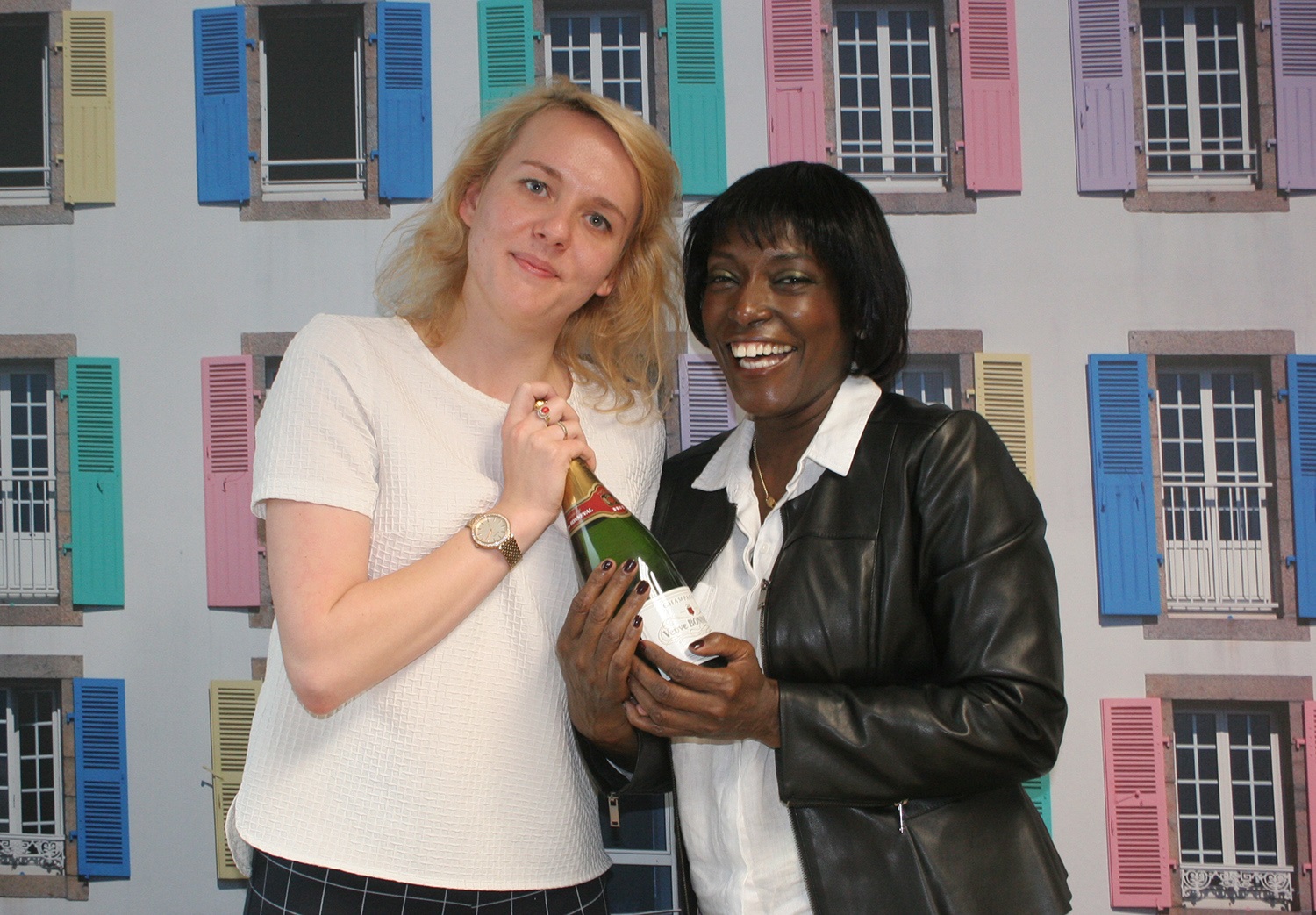 Congrats to Veronica from VWL Marketing who won our champagne raffle.
It was great to talk to Veronica about B2B marketing and the importance of social media when growing a brand.
We hope you enjoy the champagne, and thanks for popping in!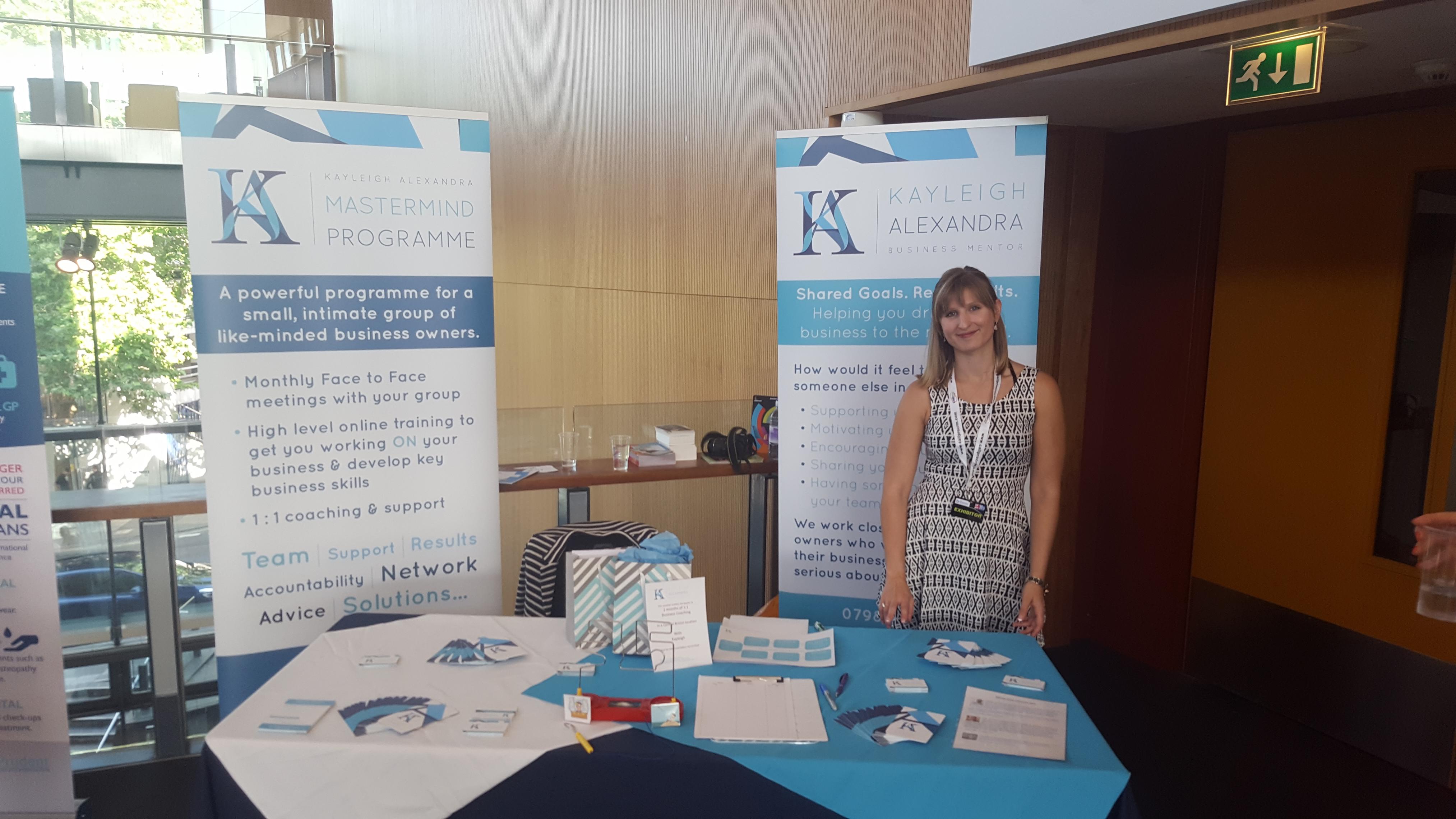 Kayleigh Alexandra has many years experience of running successful businesses and now she is passing on her business knowledge with her 1:1 business mentoring service.
Kayleigh's business is all about getting other businesses to grow (very fitting for the Business Growth Show)!
Kayleigh also gave us the chance to test out her buzz wire game at her stand (some of us struggled with it more than others)....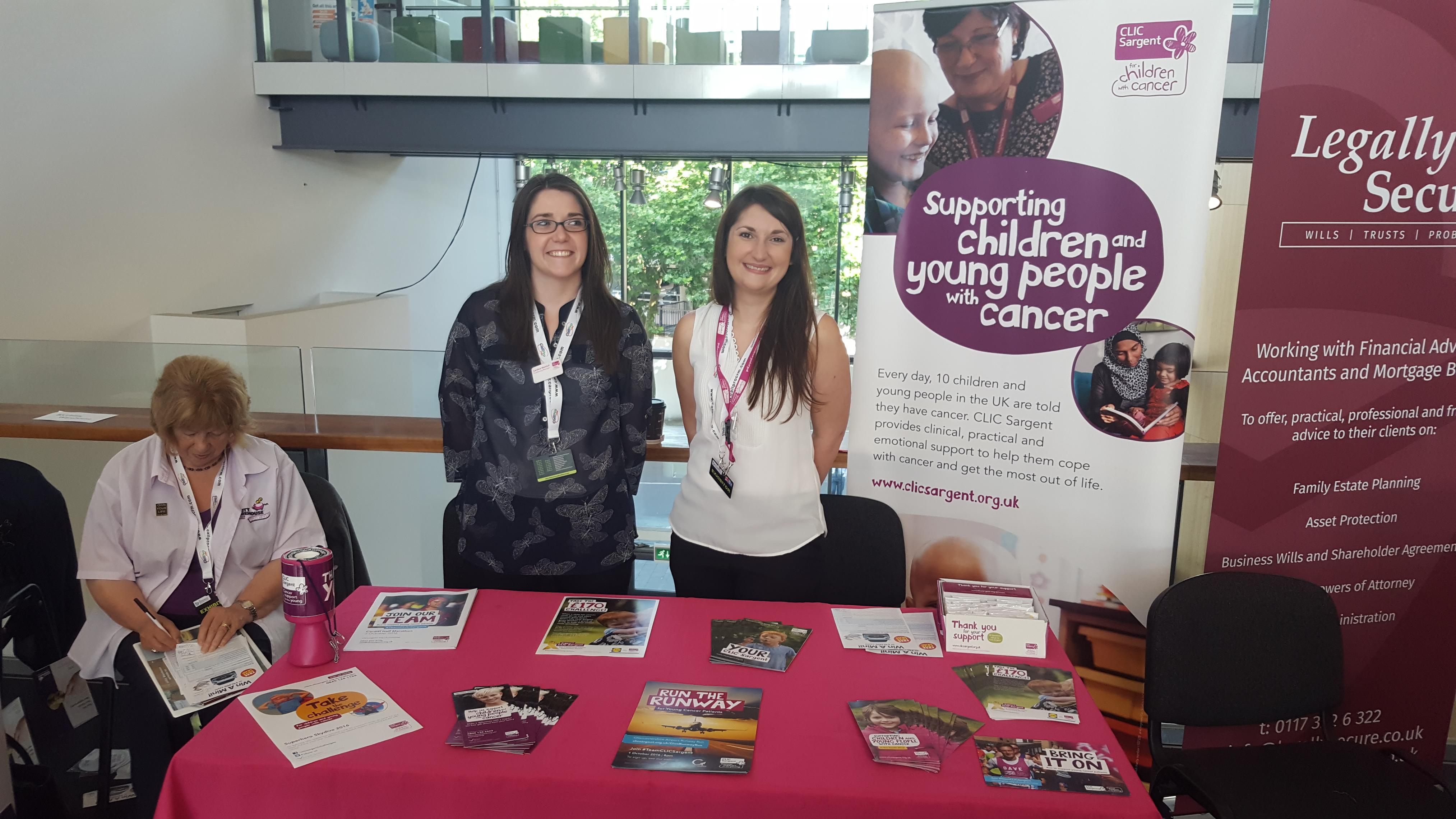 Tori and Caroline from CLIC Sargent were excited to be exhibiting on the top floor!
They were keen to raise awareness about the inspiring work CLIC Sargent do to help young people and children with cancer.
Facing an illness like cancer when you're young is tough, so CLIC Sargent offer kids and families vital support and advice, making their lives a lot easier.
Tori and Caroline were also there to raise awareness about corporate sponsorship and fundraising opportunities for local businesses.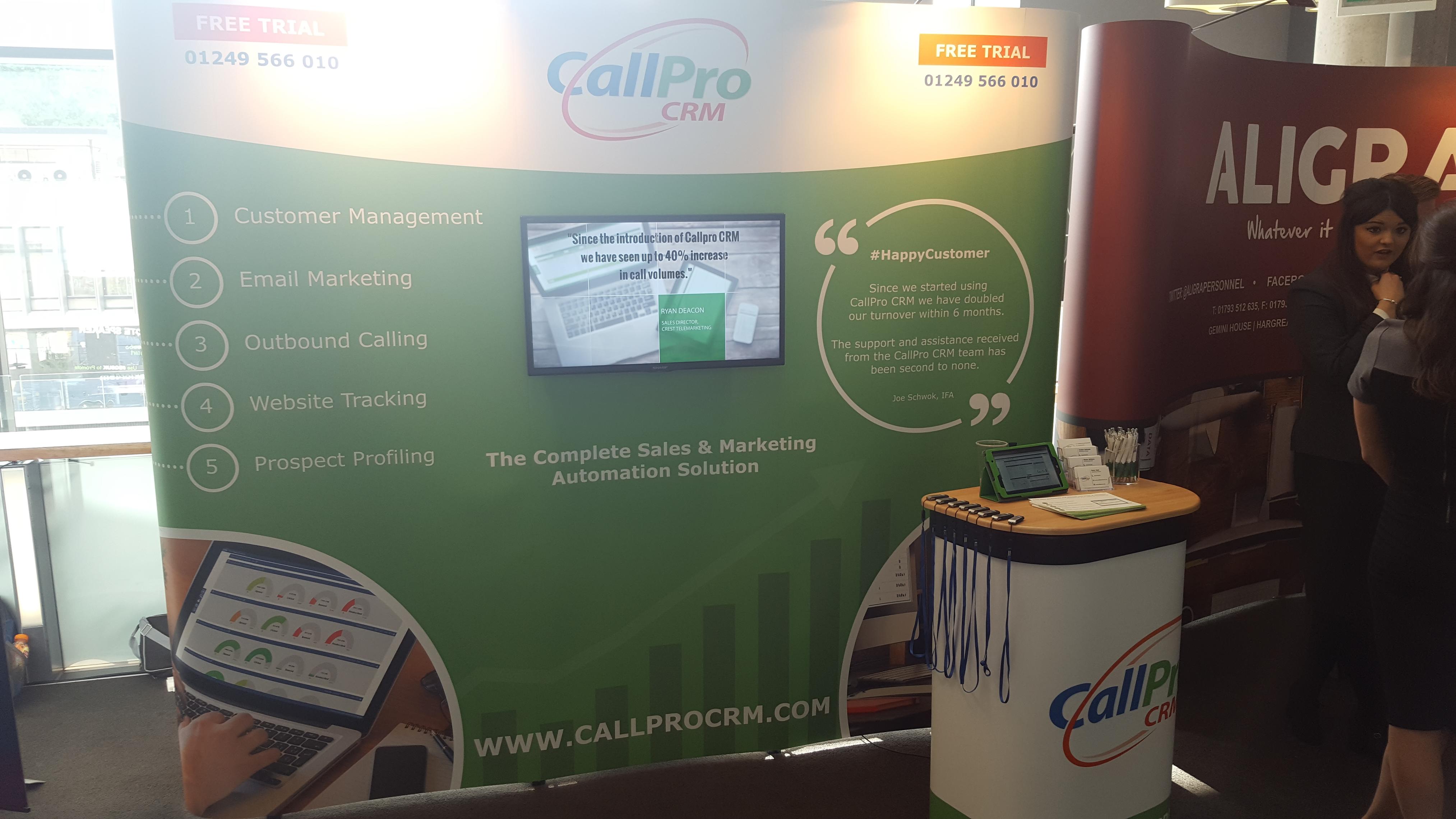 The CallPro CRM guys were busy taking people through their CRM and how it can help businesses capture high quality leads more efficiently.
CallPro CRM offers website activity tracking, outbound calling and prospect profiling all under one roof.
An integrated CRM like CallPro CRM helps you manage your sales and lead capturing process so that you can scale and grow your business fast.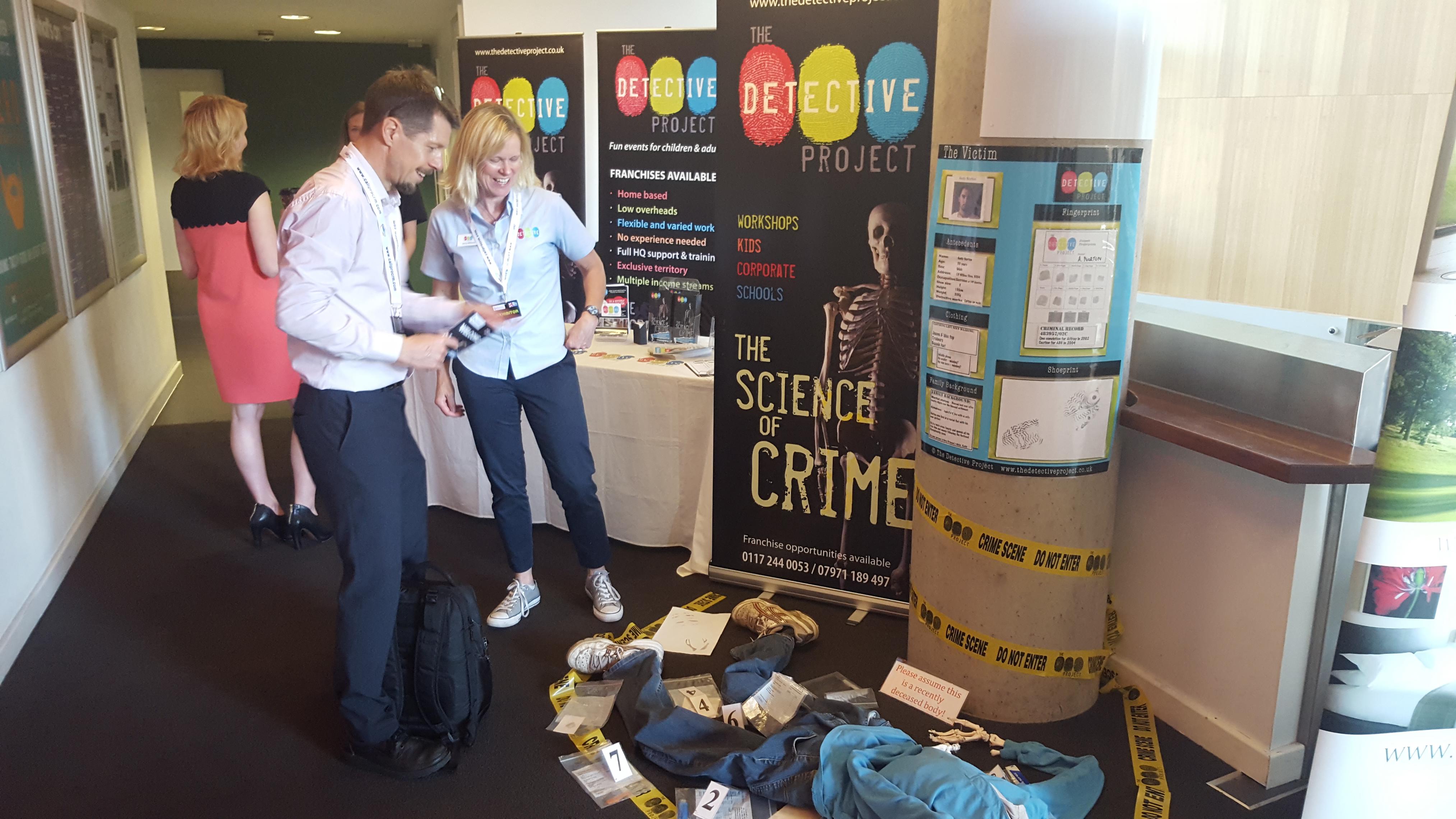 Jenny and Vanessa had one of the coolest stands of the day featuring a 'dead John Doe' whose sticky fate we were all asked to investigate.
The interactive stand was a great way to raise awareness of The Detective Project's events that can be tailored to everyone - from young kids to adults.
Jenny was telling us how a fun murder mystery is a great way to observe team dynamics and develop communication skills in a corporate setting.
We put in some suggestions on how the poor guy may have met his maker, but we're not sure we got it right...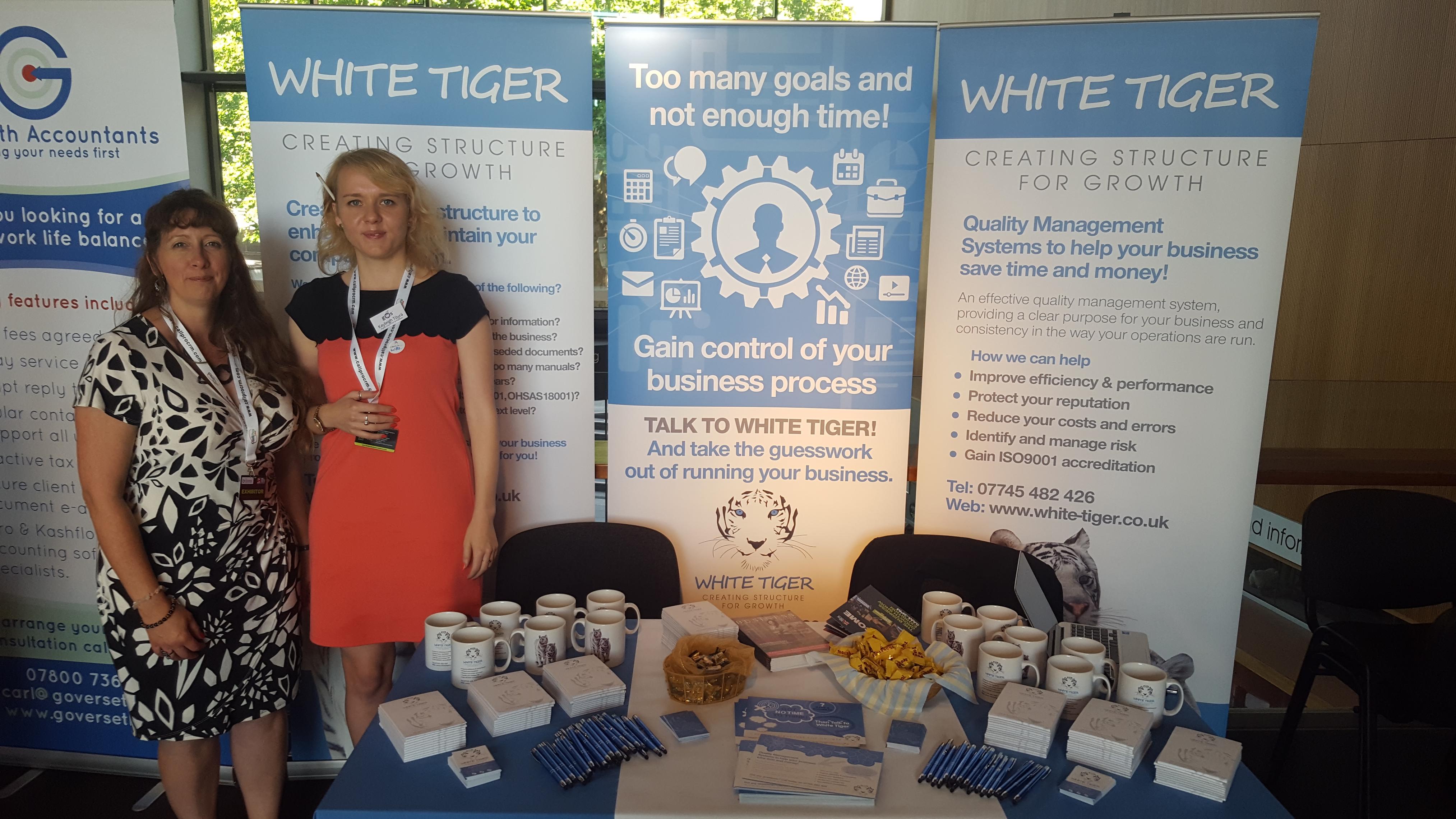 Angela's lifelong passion for tigers has led her to develop her unique White Tiger branding for her quality management business.
Angela helps businesses streamline and better manage their internal processes, looking at how everything is run and how she can help them improve and grow current operations.
From sales to internal workflow, reviewing your company processes is a very worthwhile investment that could save you a lot of time and money!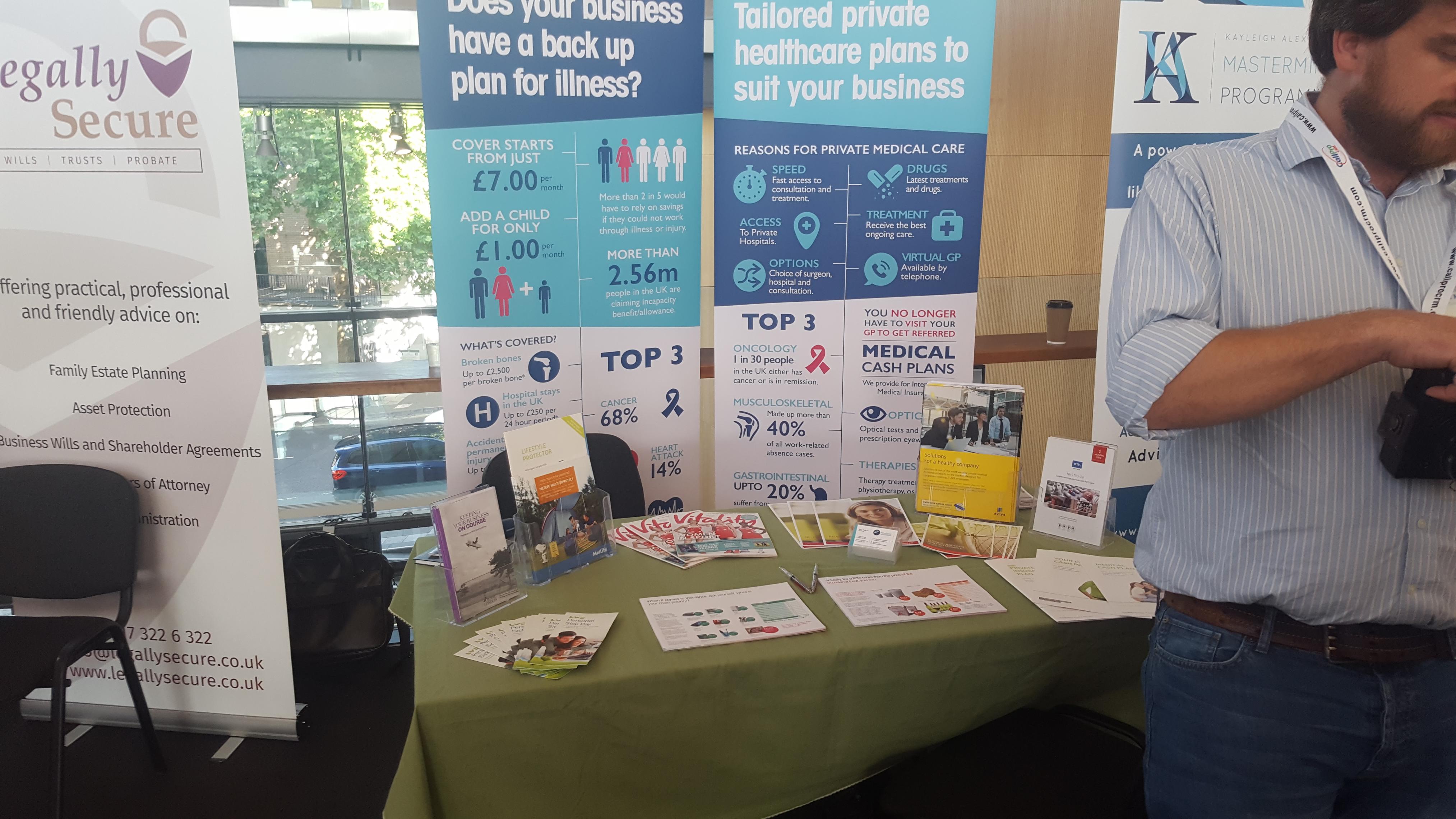 Tony from Prudent Lifestyle Protection was exhibiting at the show to showcase his insurance services for individuals and companies.
We loved the insurance facts Tony had on his stand - very enlightening!
Prudent Lifestyle Protection assess each insurance case individually, evaluating every claim in detail to make sure they deliver the best value solution.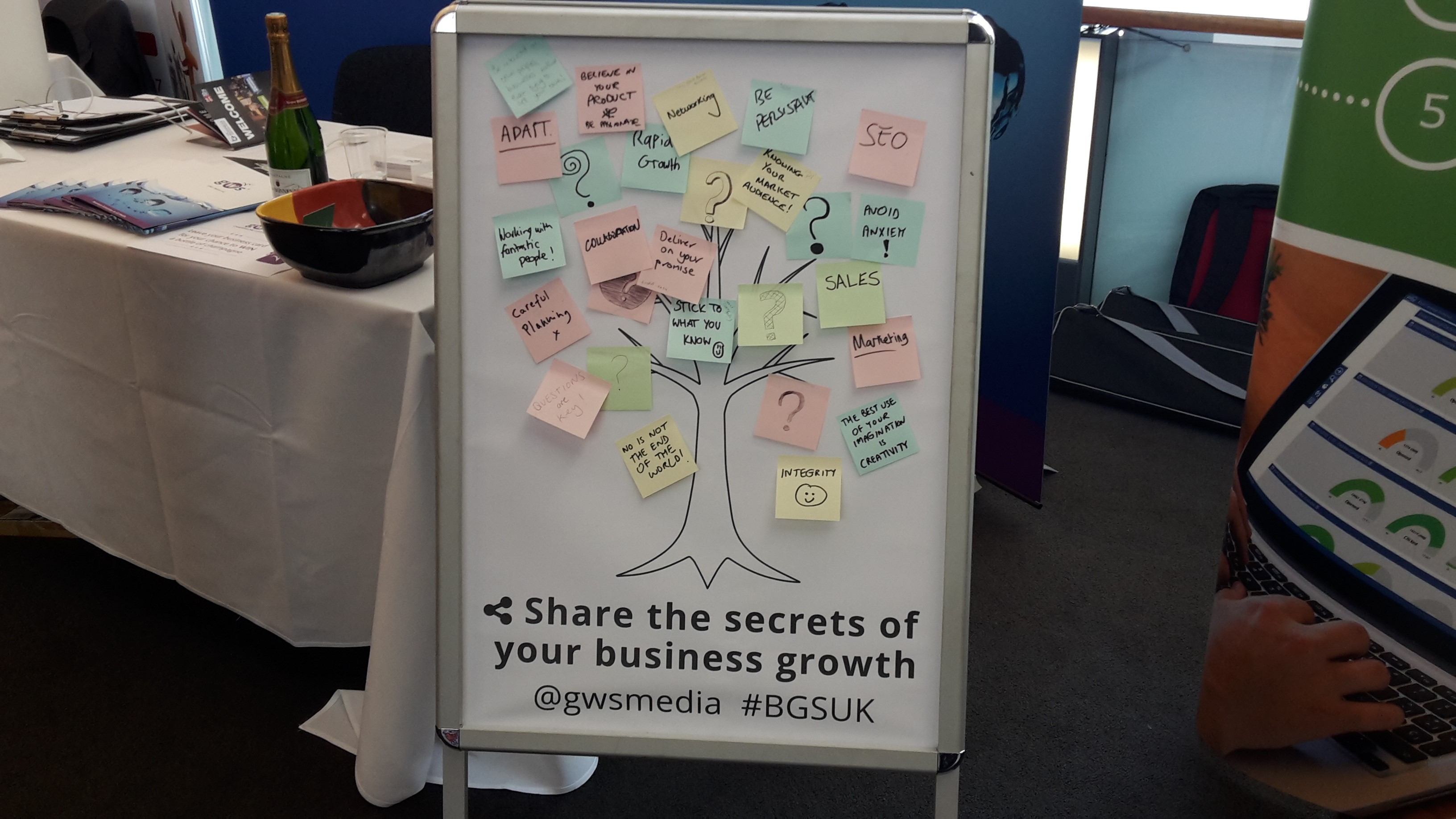 Thanks to everyone for contributing to our business secret tree!
We have had loads of really good business advice from people on what they think is the secret to their business growth:
Know your market audience
Work with fantastic people
Be persistent
Believe in your product and be passionate
Collaborate & many more business gems!
Thanks everyone for your contributions and for making it such a brilliant business growth show - don't forget to tweet us on @gwsmedia using #BBGS16!