Bristol's Street Art Festival 'See No Evil'
With Bristol's spectacular Street Art Festival ready to return in an explosion of colour and creativity next week, we thought it deserved some attention.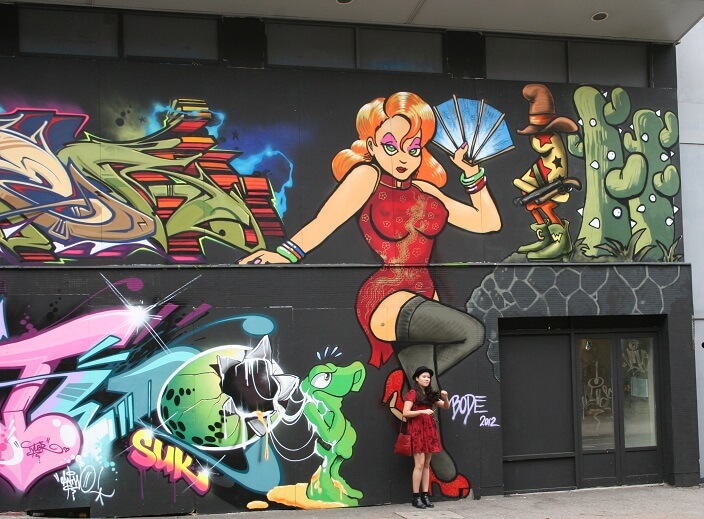 Street art has played a big role within the culture of Bristol, with many walls and buildings around the city transformed over the years by the addition of murals and graffiti art.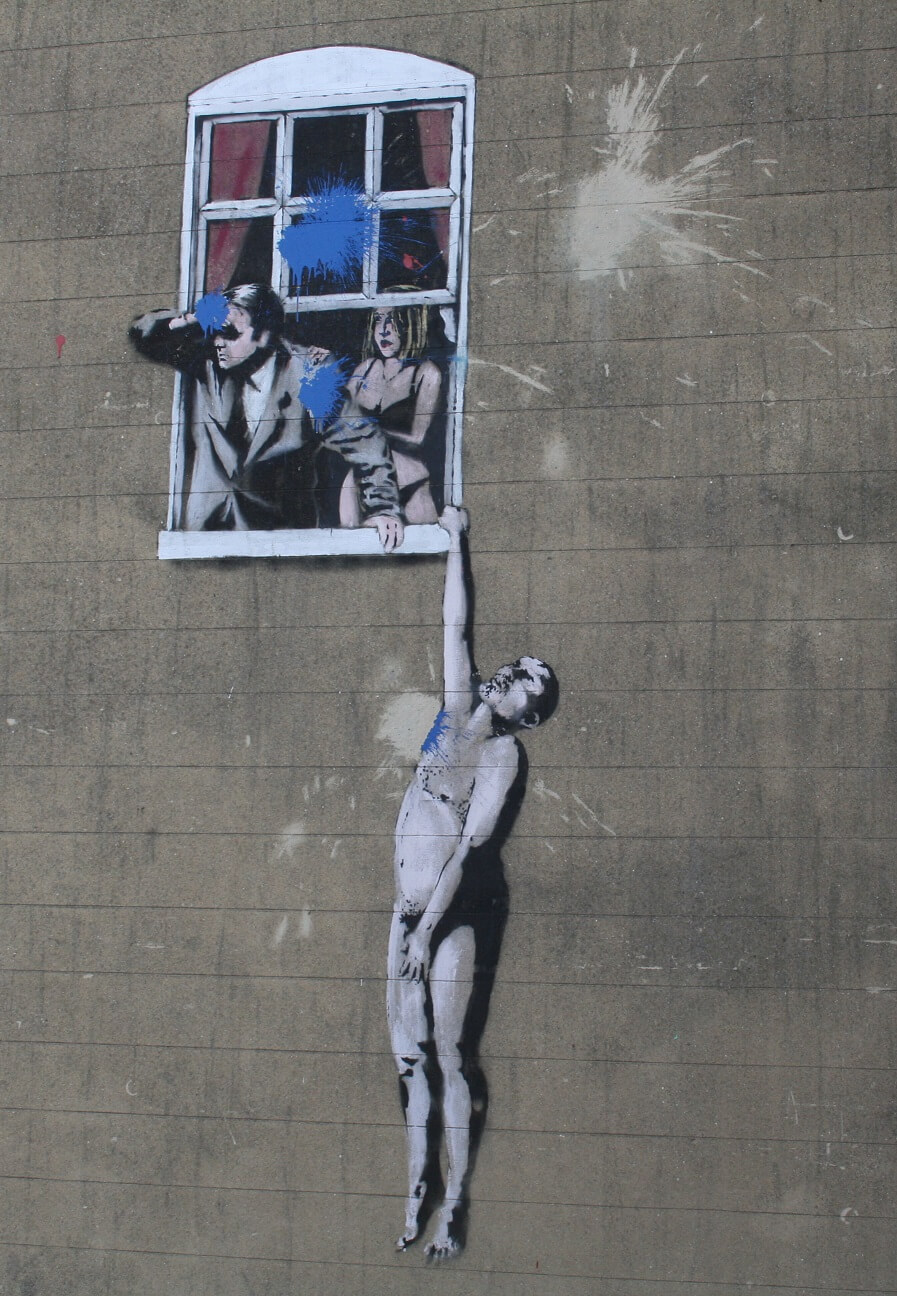 Some of the most famous Bristol street art is by the legendary local artist Banksy (examples shown above and below).
Banksy's work has helped propel Bristol to the top of the street art scene.
In 2009, we saw one of the most successful art exhibitions in his take-over of Bristol Museum, where 70 new pieces were on display.
His style infiltrated the museum, adding a twist to the classic art pieces there.
Thousands of people flocked to see his work, but his identity remained a mystery.
Bristol street art is now an internationally recognised cultural and creative phenomenon which seems to inspire and attract a wide range of people and has featured in the news and on TV programmes.
There may always be some dissenting voices however, and also a few who spoil the positive appeal of graffiti art.
The local scene is still very much at the forefront, with Bristol artists able to use their skills to regenerate areas such as the Bear Pit underpass and parts of Stokes Croft, as well as having legal practice walls which are constantly morphing into new ideas and colours.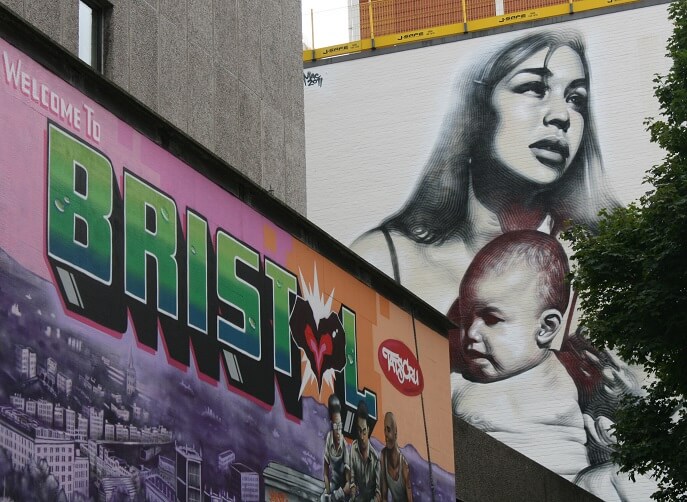 Some of the best places to see examples of this are on the corner of Ashley Road in Stokes Croft and in the railway tunnel of St Werburghs, where a monthly gathering of artists generates a festival atmosphere.
There are plenty of opportunities for street art pieces to convey a message, whether social, political or comical, and this is also a defining aspect of the local Bristol scene.
Among the many books produced on the subject, Children of the Can takes a fascinating look at the history and progression of Bristol graffiti over the last 25 years.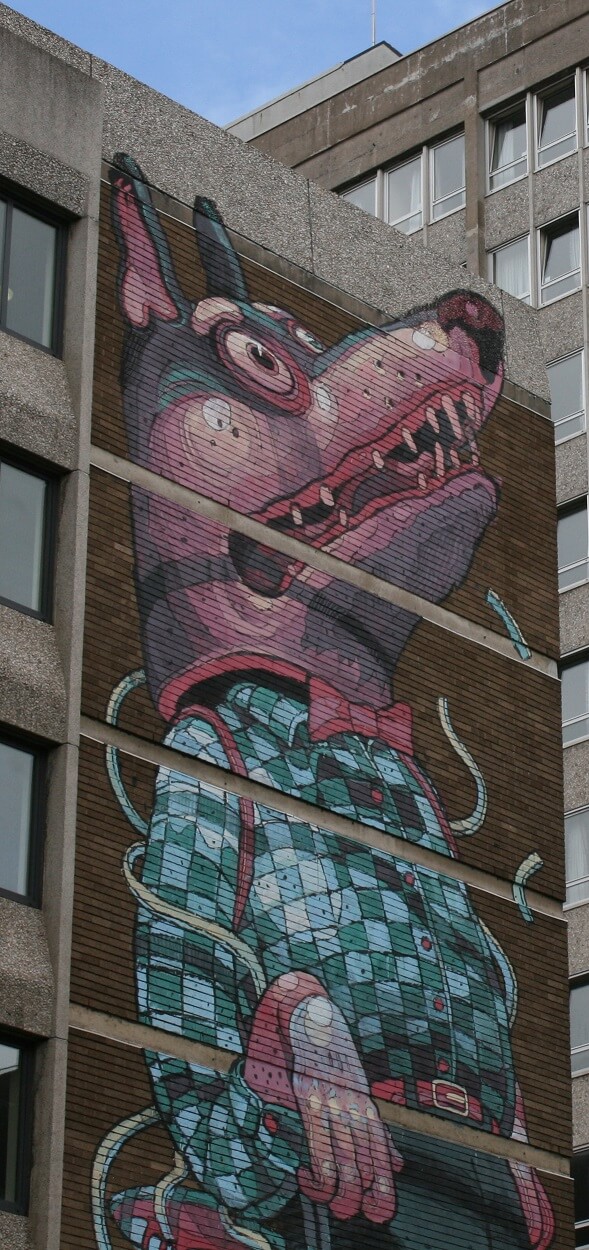 See No Evil is a major street art festival which began in 2011.
It attracted around 30 top graffiti artists from around the world who animated and transformed drab buildings in Bristol's city centre.
This spectacular summer event attracted thousands of visitors, celebrating Bristol's creative culture and bringing international street art to Nelson Street and the Bristol Enterprise Zone.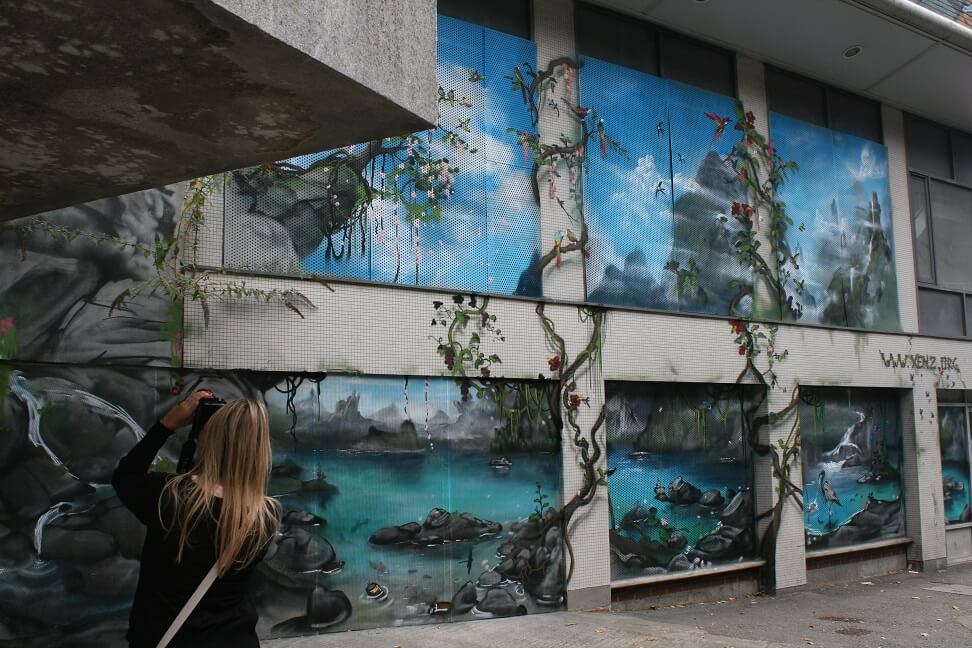 Last year's pieces were so popular, the public were asked to vote on which should be saved and remain in the spotlight for this year.
Three pieces have been chosen including this one below: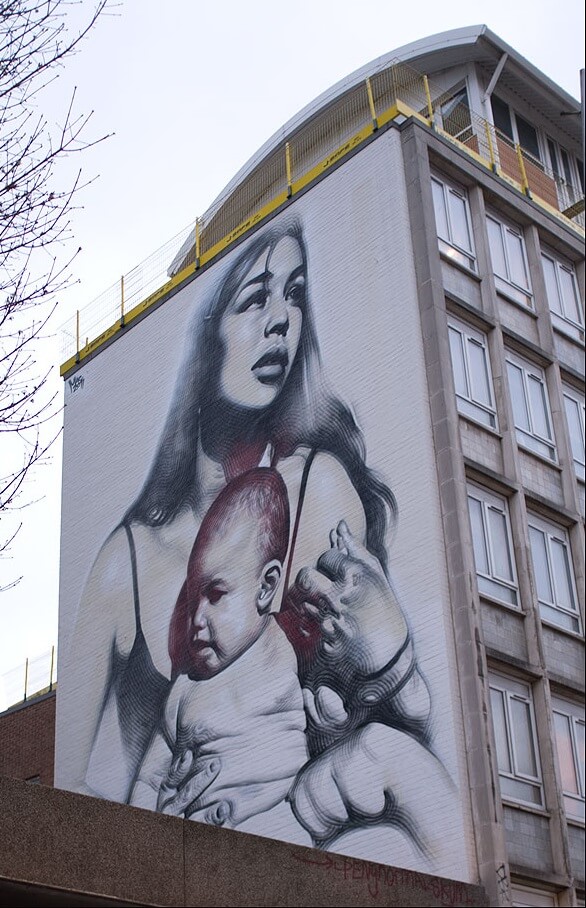 El Mac in Nelson Street
With Bristol's streets now on the world map for street painting and graffiti art, this year's event is set to come alive with a buzz of creative energy.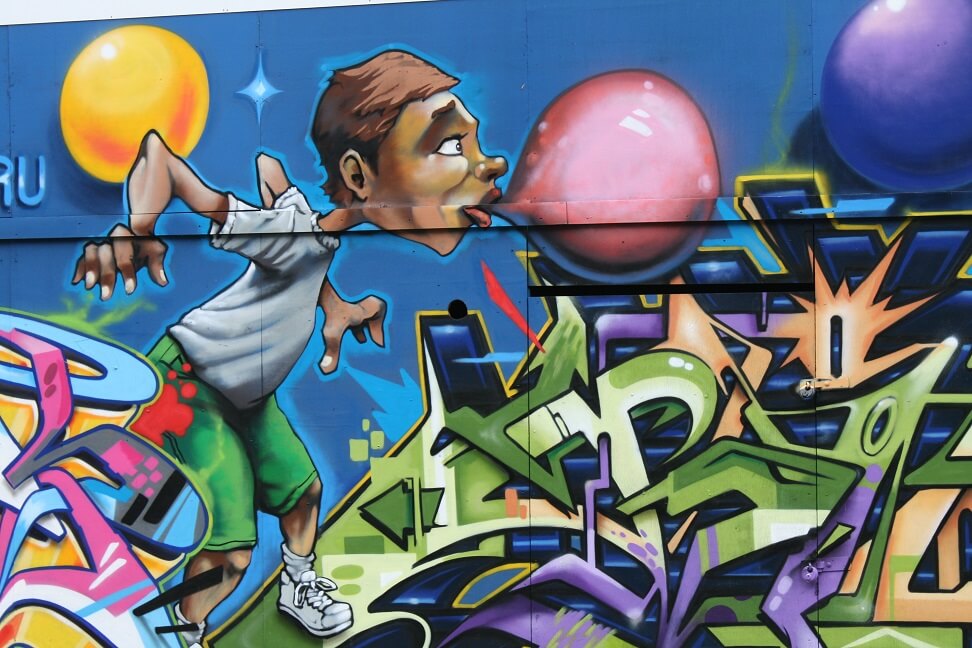 Hectic painting sessions take place throughout next week, and the event culminates on the weekend of 17th-19th August, with digital projections, music, performances and after-parties.
It should ensure that the streets involved in See No Evil will continue to be a 'gurt lush' tourist attraction for the city.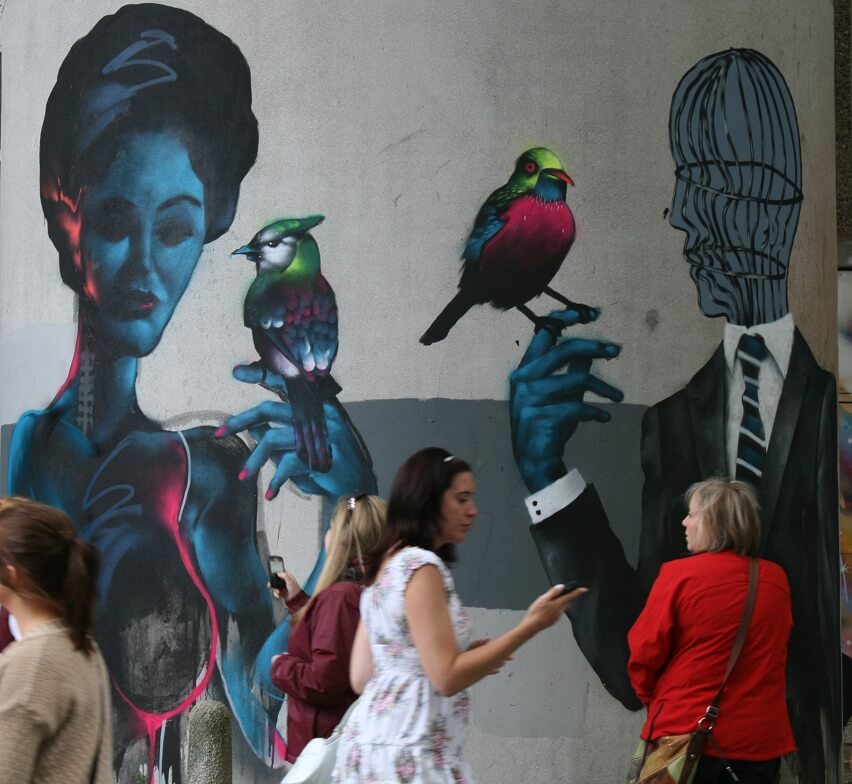 We're excited to see what new talent and art emerges next week, and hope it will be a great success.
If you're planning to take a look during the festival, let us know what you thought and we'd like to see your photos of new artworks too!
We are a Bristol-based company, and many of our clients are local to the area too. Check out the About Us section to find out more about what we do, or Meet The Team here.
Post-script (July 4th 2018): Owing to the continued popularity of this article six years later, we have today replaced the legacy small pictures with larger versions of ones we took at the time of the See No Evil events of 2011 and 2012, recropped and shown in no particular order above and below.
The two Bristol Banksy mural images featured above were also taken by our staff in the early 2010s.
Enjoy the memories!