Bristol Unique Guide App: What You've Said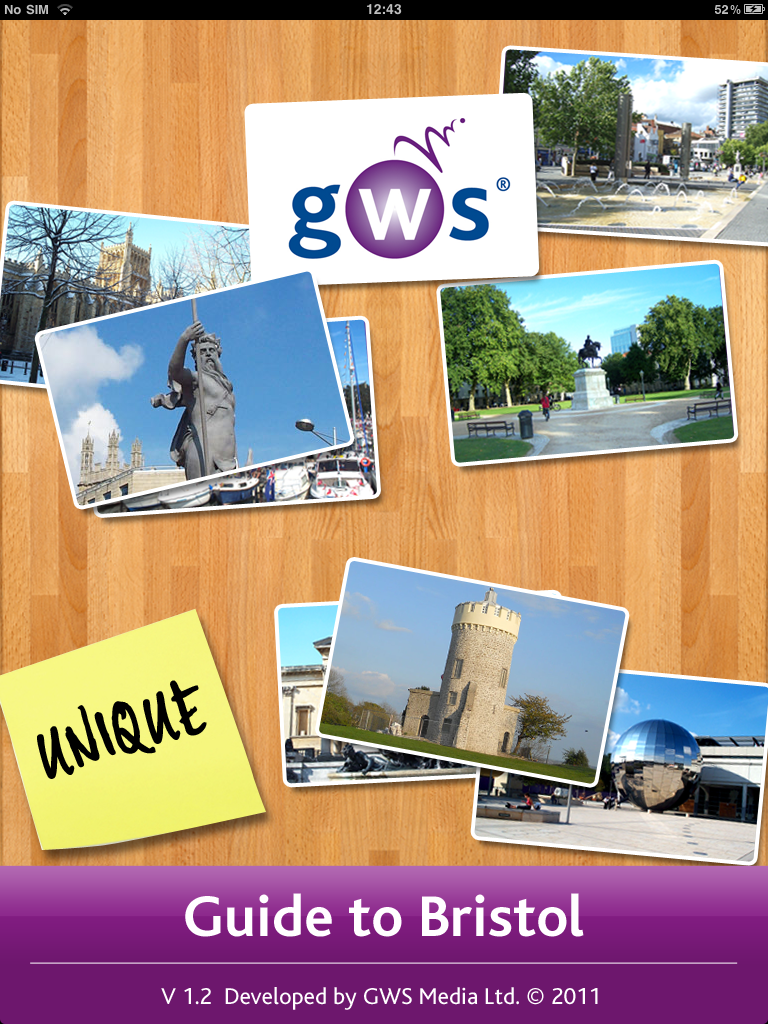 As we mentioned last week, the hard work has paid off and the new version of our Bristol Unique Guide App has gone live.
We really enjoyed all the work put into it - we love Bristol, so it was great to learn more and explore different areas, and spread the word about the many things it has to offer visitors.
Since we launched the first version of the App, our hope has been that other Bristolians and users of the App would get involved, and we welcomed suggestions for places to include.
We've had some great suggestions and comments, so we thought it would be good to share them here.
Version 1
After the first version went live,we had several suggestions for places outside Bristol centre, which had been the main focus of our attention up to that point.
These included bringing in Gloucester Rd (which someone pointed out is "the longest high street in the UK with no Starbucks or MacDonalds"), which we were pleased to do in the new version, and the hidden underground areas like Clifton Rocks Railway and St Vincent's Cave. Another person pointed out there was no mention of, as they put it, 'local hero Banksy' - so he's been added to the new version, including his 'Mild Mild West' piece on Gloucester Rd.
We have had some requests for information about Bristol nightlife, which is on our list - we added some more pubs ad music venues, and will continue to build this up (including some of the great cocktail bars that have popped up more recently).
If anyone has any favourites - do let us know.
We liked the suggestion from another person that culturally significant Bristolians could be featured. Their nomination was Walter Tull (1888-1918), the first black officer in the British army, and the second black footballer to play professionally in this country (for Tottenham Hotspur), whose presence at a match in Bristol in 1909 resulted in racial abuse.
The Walter Tull Sports and Arts Development Association is a Bristol-based organization working in schools using Walter Tull's story as an inspirational tool to educate and engage children in the history of racism.
(We also liked that they started their comment with "Nice app that you made about Brizzol"!)
Featuring figures important to the history and cultural life of Bristol is a great idea for the future, so if you have any suggestions for inclusions let us know.
Version 1.2
Since the release of the new version, we've ha da few more suggestions for other places, including: Bristol University (somewhere we had planned to include, so far the Wills Memorial Building and the Victorian Rooms are the only University buildings featured); Snuff Mills (we've already taken pictures, so that is definitely on the list - good to know other people are interested in this lovely post, and thanks for the tip about Snuff Mills Action Group) and East Bristol - especially Beeses Tea Rooms and Conham River Valley (we will definitely include areas of East Bristol, and incorporate these great suggestions).
We also received some questions that we hope readers can help with, including our favourite: a debate about the highest point in Bristol (not floor level but building peak).
We think this depends on what you mean by Bristol - are you including Clifton, for example.
Wikipedia and Suit Yourself Magazine (among others) suggests that the highest building in Bristol is St Mary Redcliffe (292 - 285 feet, depending on your source), and we think this beats the BRI incinerator.
Please let us know if you think you know what is the highest building in Bristol.
Comments & Suggestions
If you've got any comments on the App, or would like to make any suggestions for places or people to include, please do let us know in the comments below, via Twitter or the App itself, or on the Bristol Unique Guide's new dedicated Facebook page!