Part 1: Local and Regional Business Networking Groups
Women Mean Biz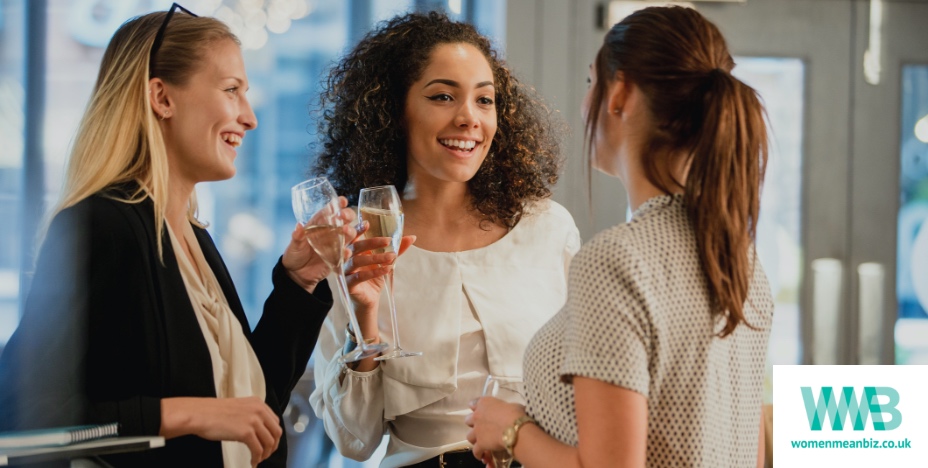 Women Mean Biz is a regional business networking group for women in the South West, with groups currently available in Bristol, Bath, Cheltenham, Somerset and Wiltshire. It was founded and continues to be directed by Philippa Constable, and offers regular structured lunchtime business-focused meetings.
Fixed membership costs for the first year range upwards from £296 + VAT for start-ups, students and charities, with the most common option, Pro Membership, priced at £374 + VAT (£448.80 inc. VAT). In-person meetings cost an extra £25 per month on top of these figures – equivalent to £300 per year if twelve monthly lunches are attended.
An online-only membership is now offered at £29.50 + VAT per month plus a one-off £29.50 start-up fee, equivalent to £383.50 exc. VAT or £460.20 inc. VAT for the first year. The benefits of this include a dedicated member profile page on the Women Mean Biz website, membership of select 'power groups' themed around different sectors of industry (e.g. creative), membership of an exclusive Facebook group, and attendance at two half-day workshops to tune your networking skills.
We Mean Biz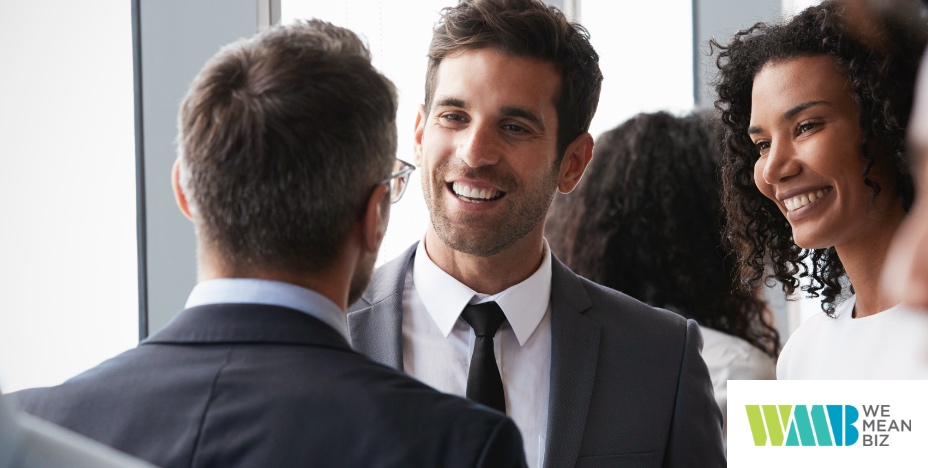 We Mean Biz was launched as an offshoot of Women Mean Biz, and has a similar range of fees and membership options to Women Mean Biz. The difference is that men are welcome in We Mean Biz, making it a mixed business networking group.
In practice, quite a few members of Women Mean Biz have also joined We Mean Biz to expand their business networking while retaining the familiar format. Discounted We Mean Biz membership rates are offered to paid-up members of Women Mean Biz.
We Mean Biz groups are currently active at Bath, Clifton, Central Bristol, Keynsham, Somerset and North Somerset. Online meetings covering the whole of the UK are also available.
GWS Media have found We Mean Biz to be an excellent networking group with a supportive community of small business members.
Did you know that GWS Media specialises in advising local businesses on growth strategies that harness the power of the Internet?
We have over 20 years' experience of supporting and nurturing the online growth of businesses in Bristol and the South West.
If you need to enhance your web presence or boost your online marketing strategy, call us today on 0117 9724835 and ask to arrange an initial discussion with our Creative Director David.
Avon Business Club (ABC)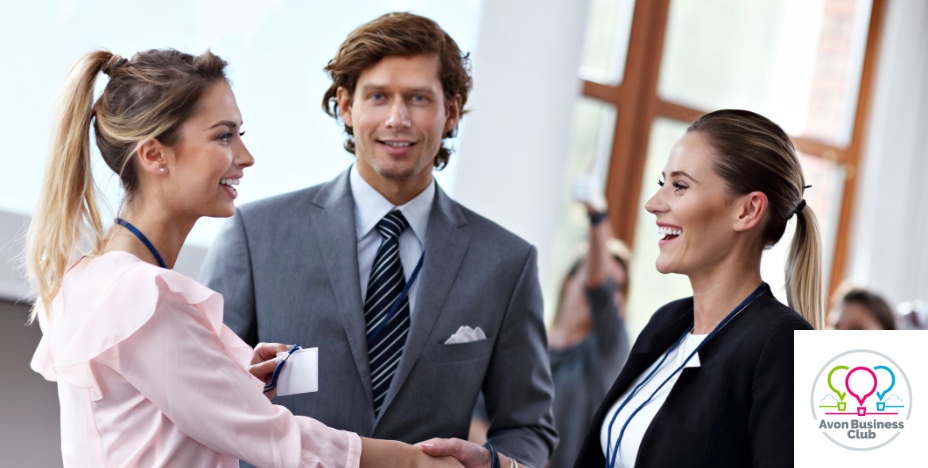 Avon Business Club is a group of business people who have typically been in other networking groups and have come together to create a networking group to suit those members.
We have found this group to be an excellent source of advice and business support, and is well worth visiting if you have a business based in or around Bristol.
Interactive Business Club (IBC)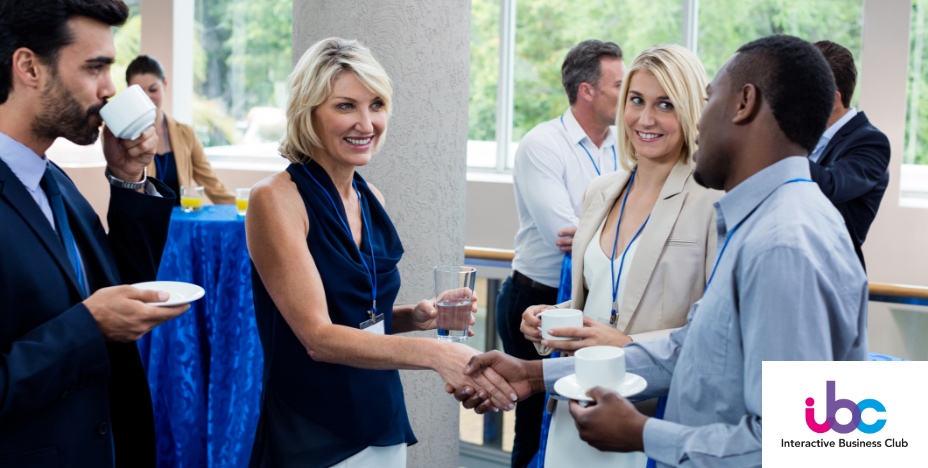 The Interactive Business Club was founded in 2011 by a small group of networkers who had been part of other groups like BNI and recognised that the way they were doing business networking needed to change and be less formal and less regimented, with meetings held in the middle of the day rather than early in the morning, and fortnightly rather than weekly. They were also looking to reduce the number of rules and regulations that most networking groups enforce.
The venue had to be central, with good food and great ambience. The group thrived and grew, with a waiting list for membership before COVID-19. It has continued with online meetings since then.

Membership costs only £60 per year, plus £16 fortnightly for meals once face-to-face meetings resume, making it one of the least expensive groups in Bristol.
We have found this group has been an excellent source of referrals and business connections, and recommend it to businesses based in Bristol.
Evolution Business Networking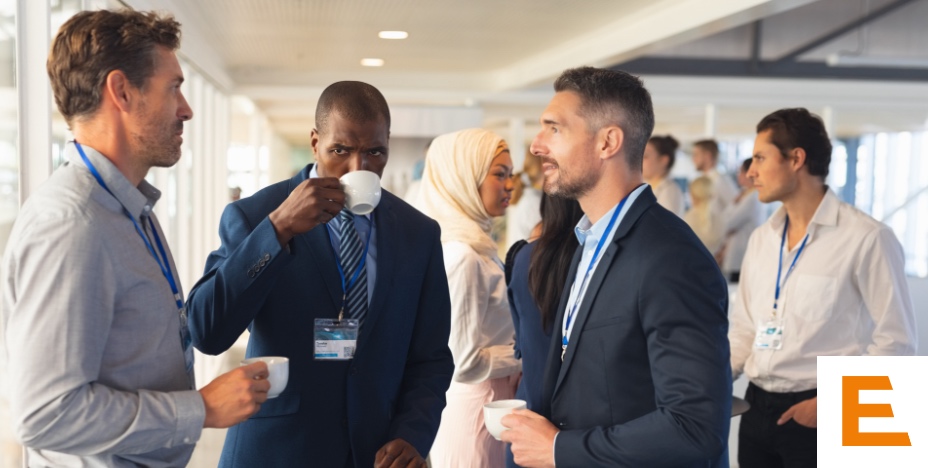 Founded just recently in 2015, and designed to meet the needs of its members, Evolution Business Networking, commonly known as EVO for short, is a regional business community located in South-West England and Wales, with ten local groups currently active. The cost of membership is £738 + VAT in the first year, falling to £588 + VAT in all subsequent years. This includes access to fortnightly online meetings and quarterly face-to-face ones.
Members are further invited to visit one of the other groups per month as a guest, increasing the geographical networking reach for each member.
High-profile guest business speakers are invited to speak at selected EVO meetings.
Founder Jamie Breese is a film director, auctioneer and television presenter, and one of the best-connected people in Bristol. You will meet people at EVO who might never have attended any other networking group. There is a particularly wide range of companies.
Business West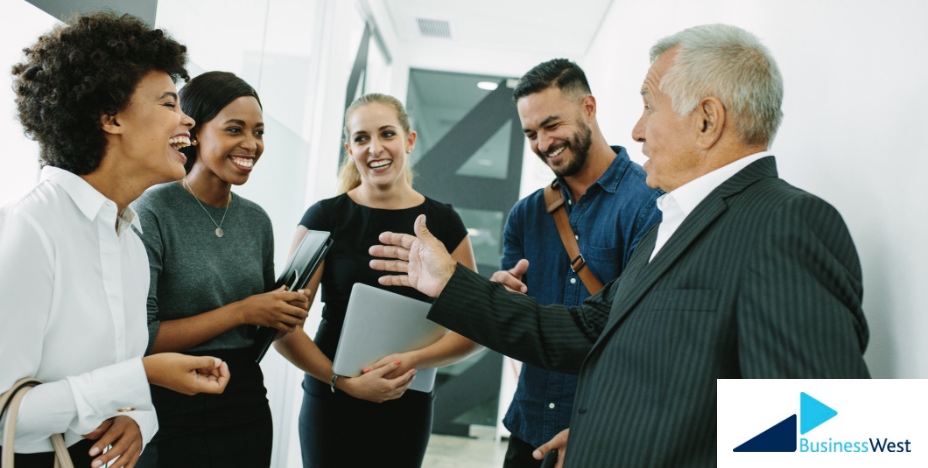 Business West (formerly the Chambers of Commerce) is a regional membership organisation for businesses in Bristol, Bath, Gloucestershire and Wiltshire. Membership is charged to organisations, not individuals, and priced by the number of employees, those with no more than nine employees paying only £250 + VAT per year, rising to £650 + VAT for those with 100 or more employees, via £450 + VAT for those with 10 to 99.
Benefits include access to a host of curated educational business documentation and access to monthly breakfast networking events, formerly known as Chamber Breakfasts, which are held from 7:30 to 9:30 a.m. at a venue either in one of the regional centres for the organisation (such as central Bristol) or at Business West's headquarters near Abbots Leigh.
A separate charge per employee is made for every breakfast attended. This was around £25 + VAT before lockdown suspended these events.
Business West is not a traditional business networking group, but it does offer networking events to members and non-members. It has various benefits to membership that may be of interest, even if you don't do business networking.
businesswest.co.uk/chambers/networking-events
Bristol Small Business Network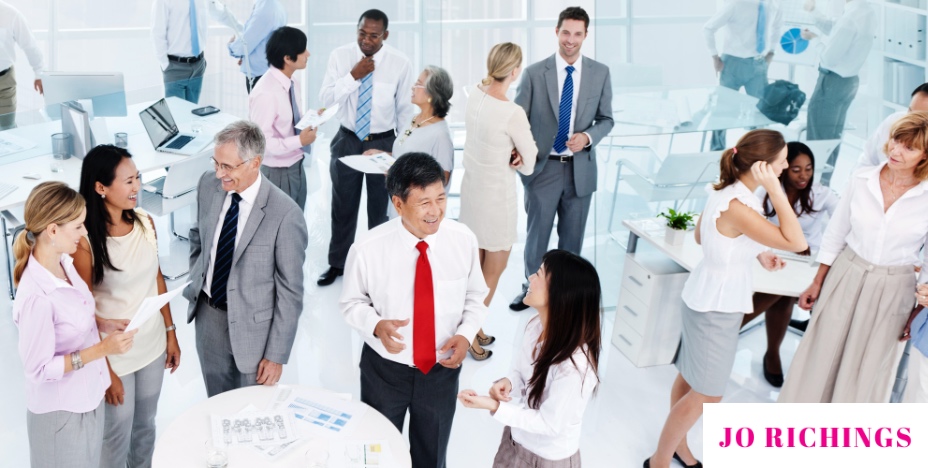 The Bristol Small Business Network began life in September 2018 as a Facebook group run by business coach and inspirational speaker Jo Richings. Centred online, it has rapidly expanded to 3,000 members, and runs regular group discussions on themed business topics.
There is no reference to fees on the group's page, and it would appear possible that the group is run free of charge pro bono, while also helping to raise the profile of its founder's coaching services.
jorichings.com/bristol-small-business-network.html
Did you know that GWS Media specialises in advising local businesses on growth strategies that harness the power of the Internet?
We have over 20 years' experience of supporting and nurturing the online growth of businesses in Bristol and the South West.
If you need to enhance your web presence or boost your online marketing strategy, call us today on 0117 9724835 and ask to arrange an initial discussion with our Creative Director David.
Sterling Network Groups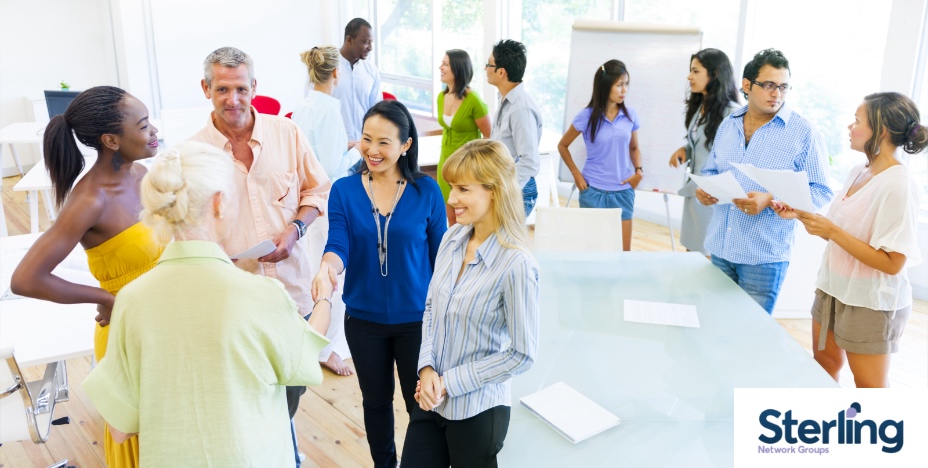 Sterling Network Groups is a regional organisation that currently runs networking groups only in Worcestershire, Gloucestershire, Bristol, Bath, Oxfordshire and parts of Wiltshire.
Like BNI (see below), it does not allow more than one member per group in each industry sector, to prevent internal competition within groups.
Membership is only available to applicants who are vetted and approved both at the central headquarters and by the leadership of the regional group where membership is desired. It costs £359 per year plus £15.60 per meeting attended, to cover the cost of food and premises hire.
During the COVID-19 pandemic, meetings have instead been held online, but the intention is for this situation to be only temporary until restrictions have been eased.
sterlingnetworks.co.uk/bristol-breakfast
Bristol Business Network / Business Network South West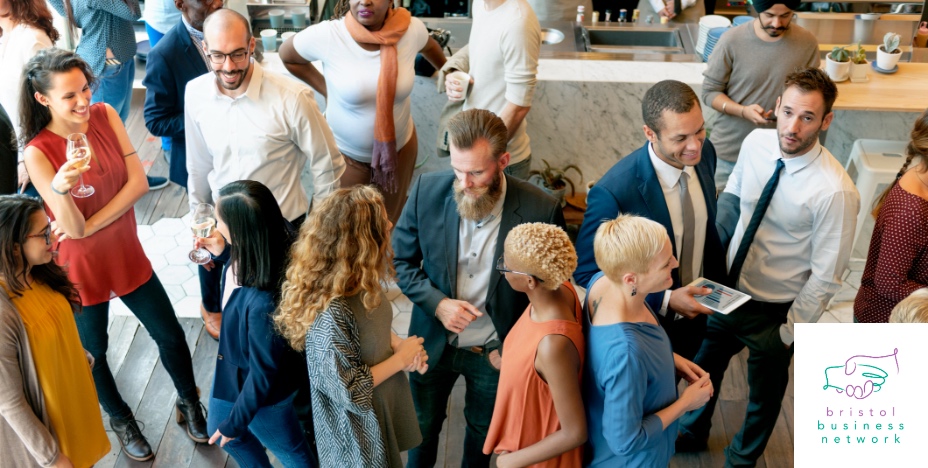 Bristol Business Network, formerly known as Business Network South West, was a monthly business networking lunch meeting that was hosted by Sean Humby for over 20 years from the late 1990s until 2021. During lockdown, meetings were held online over Zoom free of charge. In October 2021, Sean announced the discontinuation of the group.
Before lockdown, the group met once a month on a weekday at a rotating selection of three hotels located in or near central Bristol, and there was an attendance fee for each lunch that also includes access to a business enlightenment seminar beforehand. Good two-course meals and a choice of red and white wine and soft drinks were typically served at every meeting. After lunch, a member of the group gave a ten-minute presentation on a previously agreed theme.
We found Sean's networking group to be an excellent addition to our own networking. It was attended by a wide variety of businesses of different sizes. Sean went out of his way to be really helpful to regulars as well as new visitors, and the group will be missed by those of us who attended it regularly over the years.
Working Breakfast (WB)
Working Breakfast was a relatively young business networking organisation founded by Rodger Scott serving the greater Bristol area, with four groups based at Ashton Gate, North Bristol, Thornbury and Portishead.
Each group met fortnightly for a structured business breakfast. Brief seminars and occasional social evenings and networking training workshops were also offered.
The cost of membership was £598 per annum if paid in advance, with monthly contracts at £54 per month available to new start-ups only to help spread the cost.
Sadly, the closure of Working Breakfast due to unforeseen circumstances was announced by Rodger in 2023.
---
Part 2: National Business Networking Groups
Business Networking International (BNI)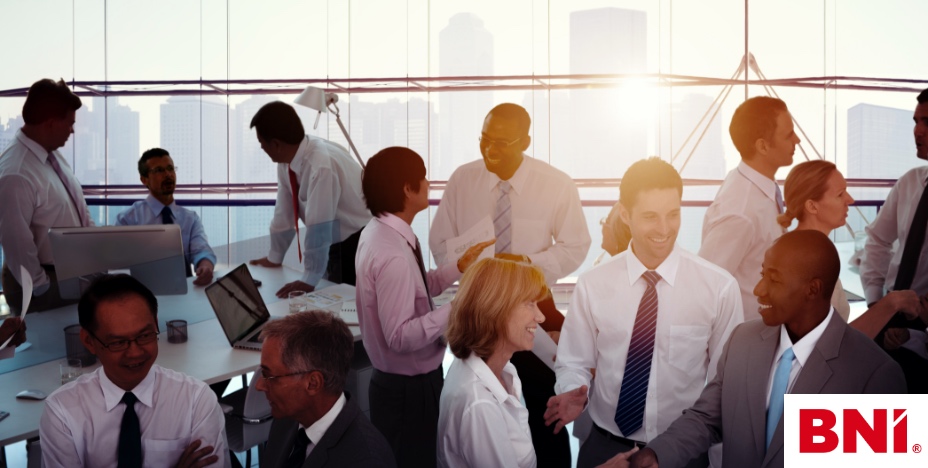 BNI describes itself as 'the world's leading business networking and referral organisation'.
It is organised into local groups called Chapters, in which members are assigned an exclusive area of business activity to promote within their group. Each Chapter controls its own admissions process and will vet prospective members for desirability before they are accepted. The maximum allowed size of a Chapter is 40 members. Numerous chapters exist up and down the country, including at least five in Bristol.
The cost of membership for one year is £894 including VAT, discounted to £600 per year for a prepaid two-year commitment.
It is certainly not one of the cheaper groups, but for those who value the structure and respond to the pressure put on members to look for work for each other, it can be a great way to grow your business and improve your presentational skills.
Institute of Directors (IoD)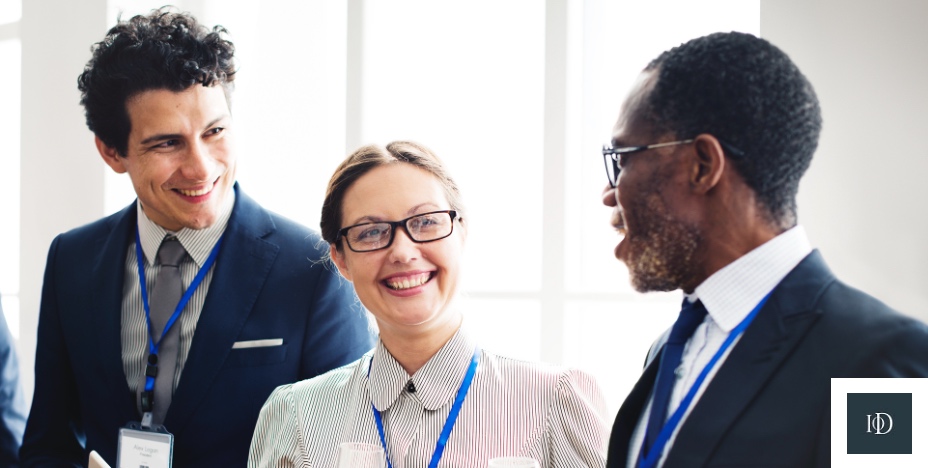 The Institute of Directors is geared specifically to company directors, but that includes directors of the smallest companies as well as very large ones. It offers two levels of membership, with Full Membership being oriented towards executive directors, and Associate Membership admitting 'aspiring directors' as well as 'new directors' and former directors.
The cost of Full Membership is £415 per year. Associate Membership costs £199 per year.
The IoD currently claims 25,000 members, and is based at 18 locations nationwide.
Full membership entitles one to attend up to 52 meetings at these pear year. Additionally, members have access to online training courses, and to the use of a Business Information Service, a Policy Unit, a Directors' Advisory Service, and helplines related to tax and legal issues.
We have benefitted from IoD membership for many years, with regular networking meetings in Bristol every fortnight. These are now less frequent, but if you want to meet interesting high-powered consultants and business advisors, the IoD is one of the best places to find them.
Federation of Small Business (FSB)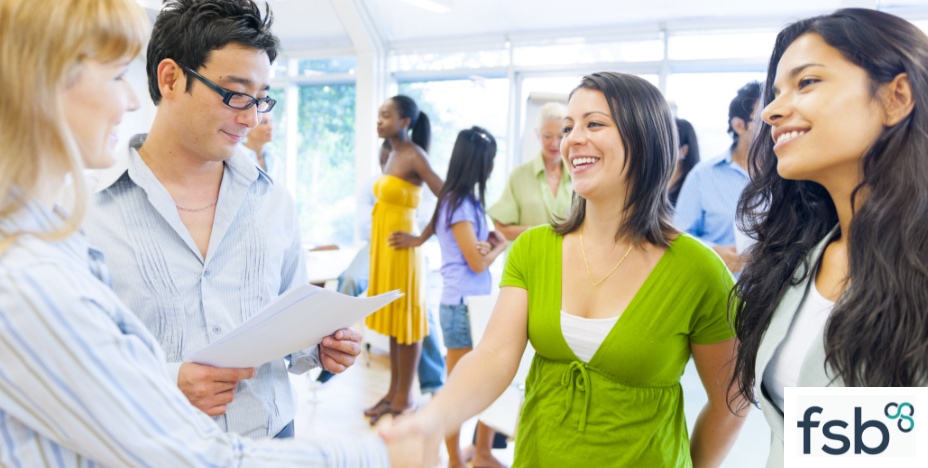 The FSB is a not-for-profit organisation that acts as a trade union for businesses in general. Members are businesses rather than individuals. They are offered advice and support, and also an influential voice in government.
The cost of FSB membership varies with the size of the company. For the first year, this ranges from £229 for a business with 1-4 employees to £1010 for a business with 101-150 employees, further increasing by £5 per employee for every employee greater than 150, so for example a business with 450 employees would pay £2510 in that first year. In subsequent years, the cost is reduced by a fixed sum of £30 from the first-year costs.
The FSB also runs business networking events under the banner of FSB Connect. These are organised in different regional centres and are subject to additional fees per meeting attended, typically about £10.
The FSB is most often home to smaller businesses, and we enjoyed its networking meetings very much.
4 Networking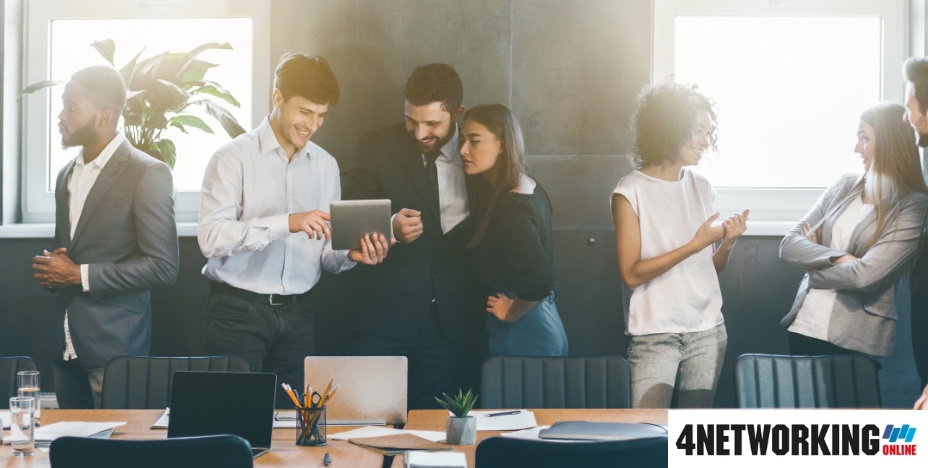 4 Networking is a national site that claims to be the UK's 'largest joined up business network' [sic].
It provides to its members frequent online business networking meetings and the use of a Facebook group open only to members.
In-person meetings are also offered in selected locations, mainly in the south of England, the Midlands, Yorkshire and Manchester.
Membership costs £240 + VAT (£288) per year. Online speed networking sessions are also available to non-members at a separate cost of £20 + VAT each.
We have visited 4N and believe it to be an excellent support and social network for smaller businesses and sole traders.
Did you know that GWS Media specialises in advising local businesses on growth strategies that harness the power of the Internet?
We have over 20 years' experience of supporting and nurturing the online growth of businesses in Bristol and the South West.
If you need to enhance your web presence or boost your online marketing strategy, call us today on 0117 9724835 and ask to arrange an initial discussion with our Creative Director David.
Trust Local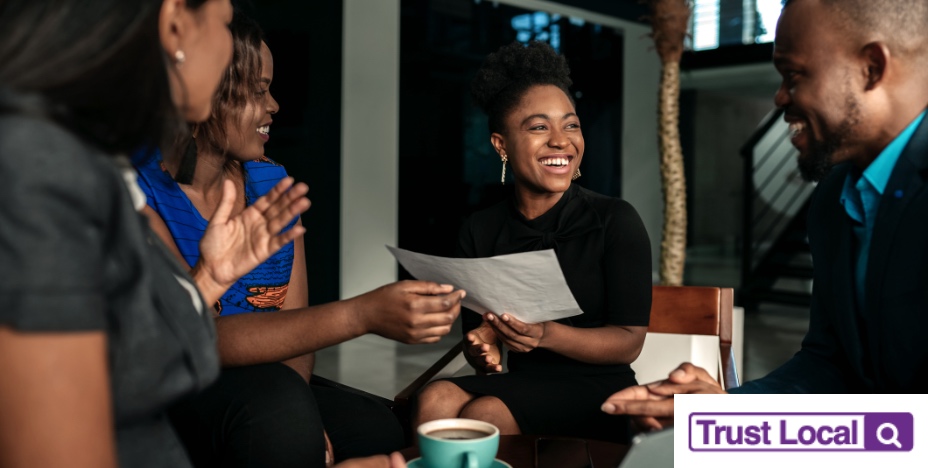 Trust Local is a local business directory website that has branched out into holding business networking meetings, attendance at which is free of charge to members of the public wanting to consume business services, but they are not allowed to use them to advertise their own business.
Only businesses paying to advertise their services on the directory are entitled to represent themselves in the networking meetings. The cost of a business listing is £150 per year.
Women's Business Club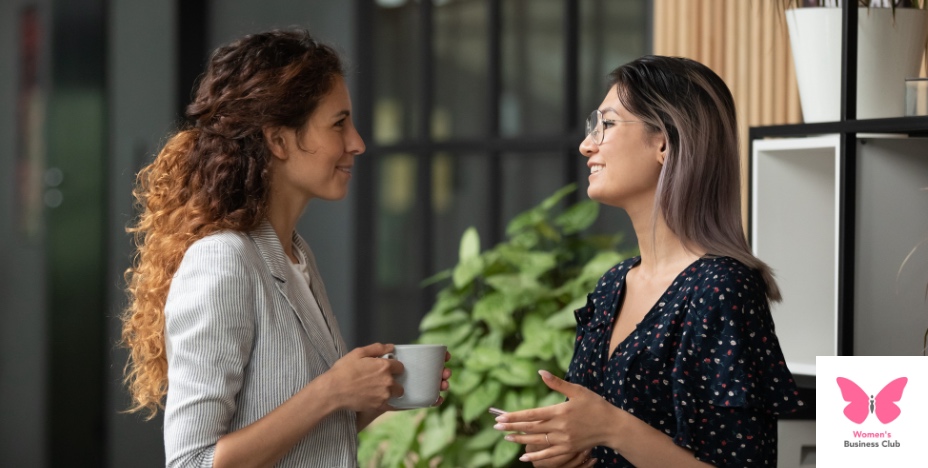 Women's Business Club is an international business network that was founded relatively recently, in 2013. Membership is available only to women.
Membership within the UK currently costs £684 per year, and includes access to educational events themed around different areas of business processes and skills throughout the year, as well as to live events held monthly, which are variously themed as coffee mornings, business lunches and evening networking meetings, at no extra cost.