Business Showcase South West October 2017 Review
Business Showcase SouthWest October 2017: Review
We welcomed a throng of visitors to our stand at the Business Showcase South West on Wednesday 11th October.
As usual, the event was held under the eaves of the Ashton Gate Stadium, home to Bristol City Football Club.
Organised by Jamie Breese, it has taken place twice a year since the first staging in April 2014, and has become the biggest business show in South-West England and the one everyone wants to go to.
The stands were spread across a major part of the circumference of the high-ceilinged succession of walkways and hallways that skirt around the recently renovated stadium.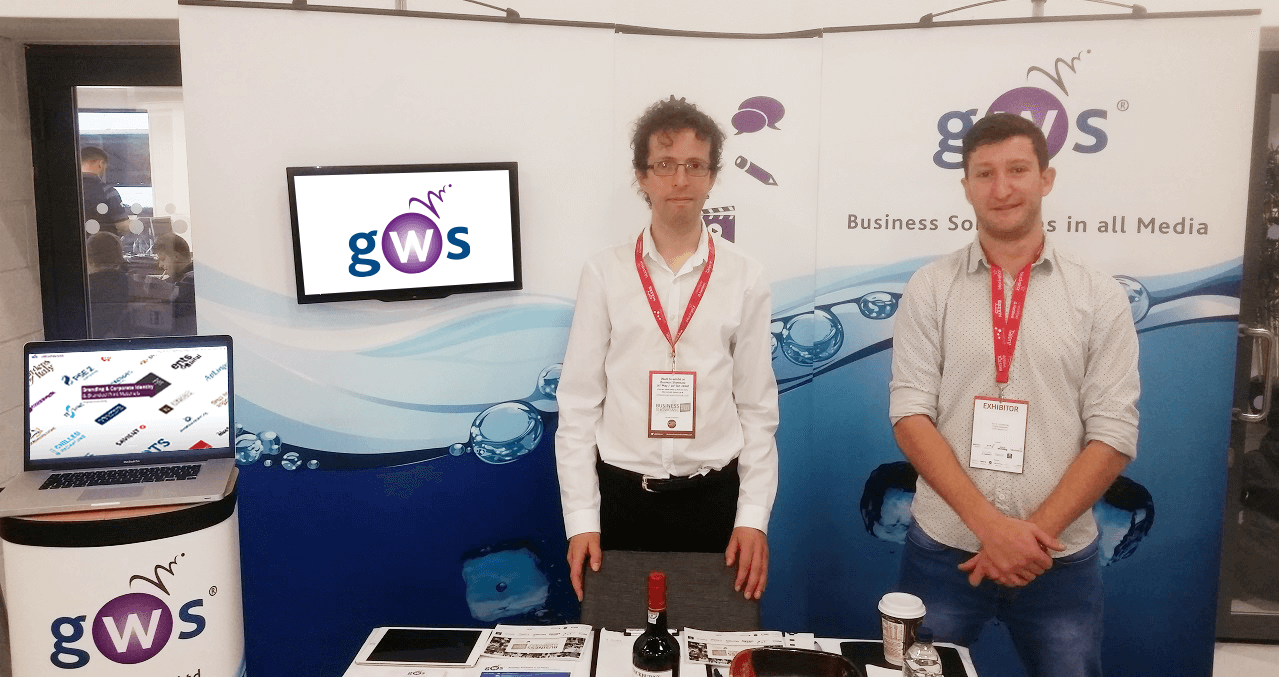 We started to see the first delegates streaming past towards ten.
The volume of visitors picked up significantly as the morning went on, reaching a peak in the late morning, when the whole event was extremely busy and abuzz with enthusiastic conversations.
Directly across from our stand were an insurance company and What's On Bristol, the long-running monthly local entertainments guide that has been a familiar fixture in the city for decades.
Over the course of the day, we were approached by dozens of contacts and associates in the local business world for a chat, and many new people introducing themselves and their businesses to us for the first time.
We hope to follow these up with meetings in the weeks ahead.
37 visitors put their business cards in the pot to take part in our prize draw for a bottle of high-quality Cockburn's port - as pictured on our table above.
Our designer and marketer Kyle (pictured right) took an hour to tour the stands of the other exhibitors, and find out more about the other local businesses attending.
The event continues to go from strength to strength and is a credit to Jamie and his team.
Congratulations on winning the port to Lesley Rolls of Bristol Honda, who is the business fleet manager for Honda cars in Bristol.
She commented: "I never win anything!"
We are delighted to have changed this!