We had a brilliant time at the Business Showcase Southwest at Ashton Gate on May 17th.
The event was designed to allow exhibitors and delegates to network and meet in a productive, yet relaxed, setting.
We met a lot of great people and spoke to many friendly faces over the course of the day.
In such a large venue, there are too many businesses to put in one blog post, but here's our 'showcase' of some of the people we spoke to.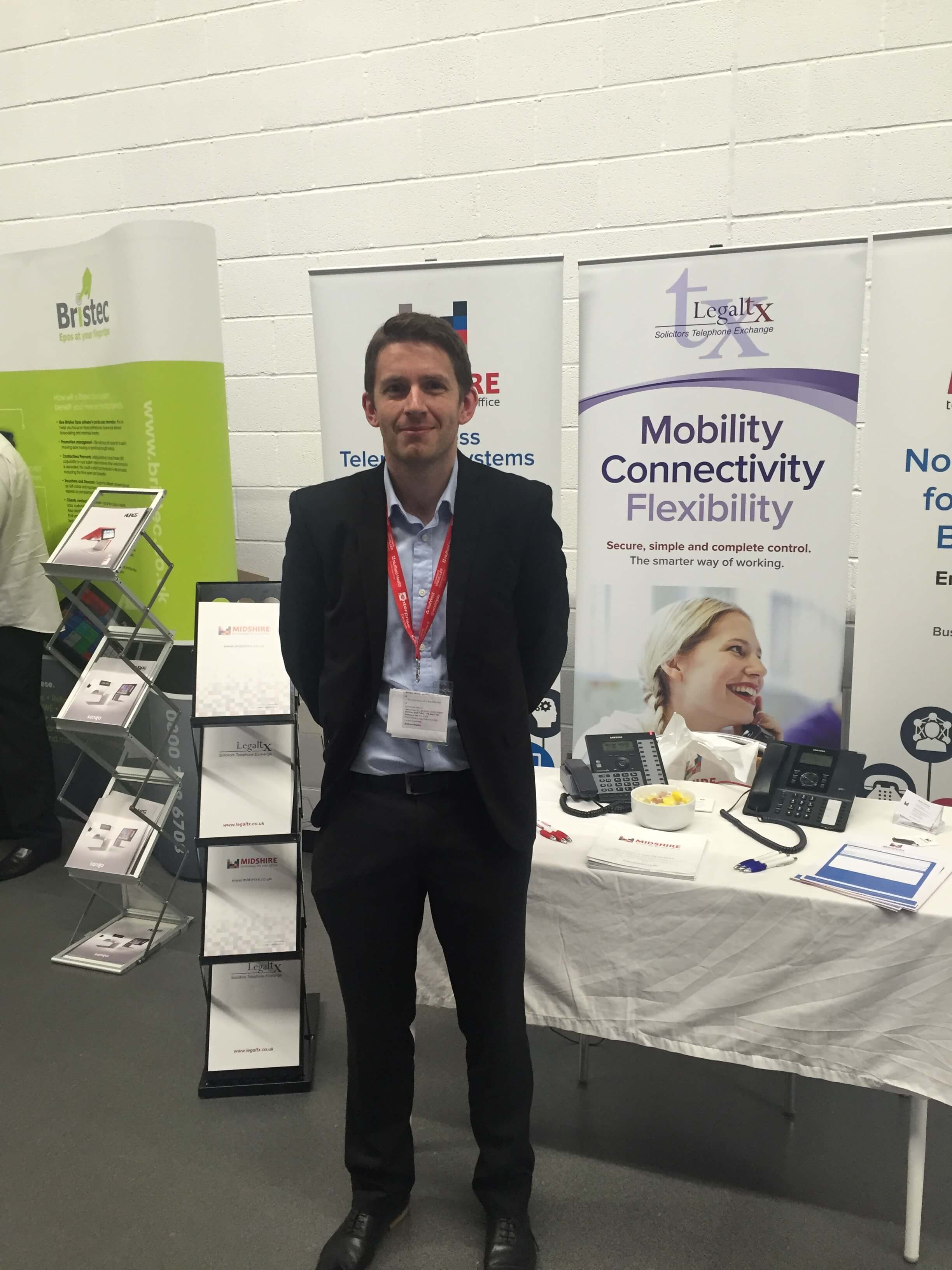 Midshire's Andy told us all about the importance of having the right technology in your office.
Midshire offer bespoke technology and telecoms systems for businesses of all shapes and sizes, offering services like IT and print management.
Andy kindly posed for a photo in front of his stand :)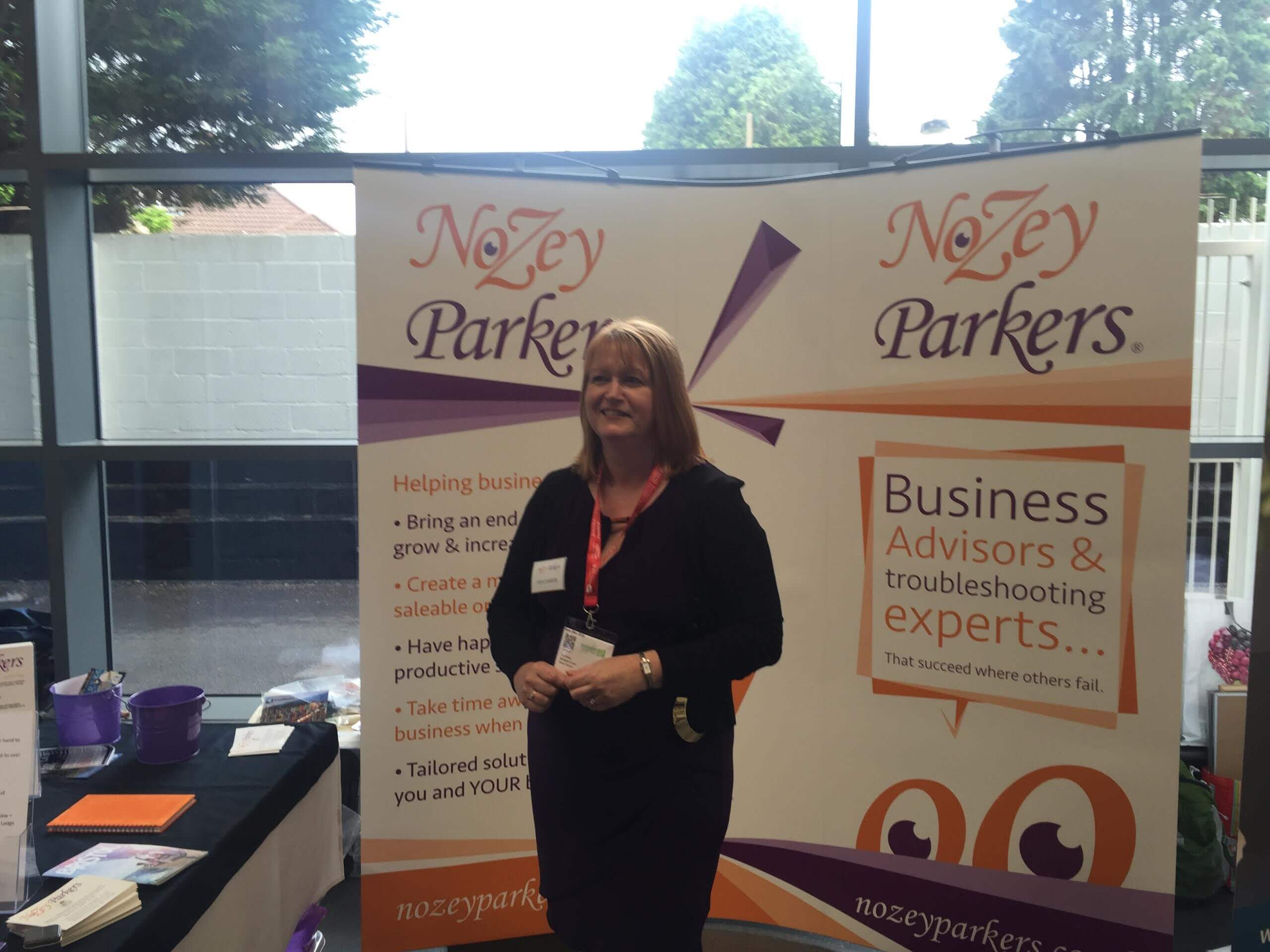 Tina Parker from Nozey Parkers had a fun and colourful stand.
Nozey Parkers are all about business troubleshooting and advice, and Tina had a fun Operation-style game on her stand to test people's nerves.
Similarly, Tina helps people steady their nerves in the business game!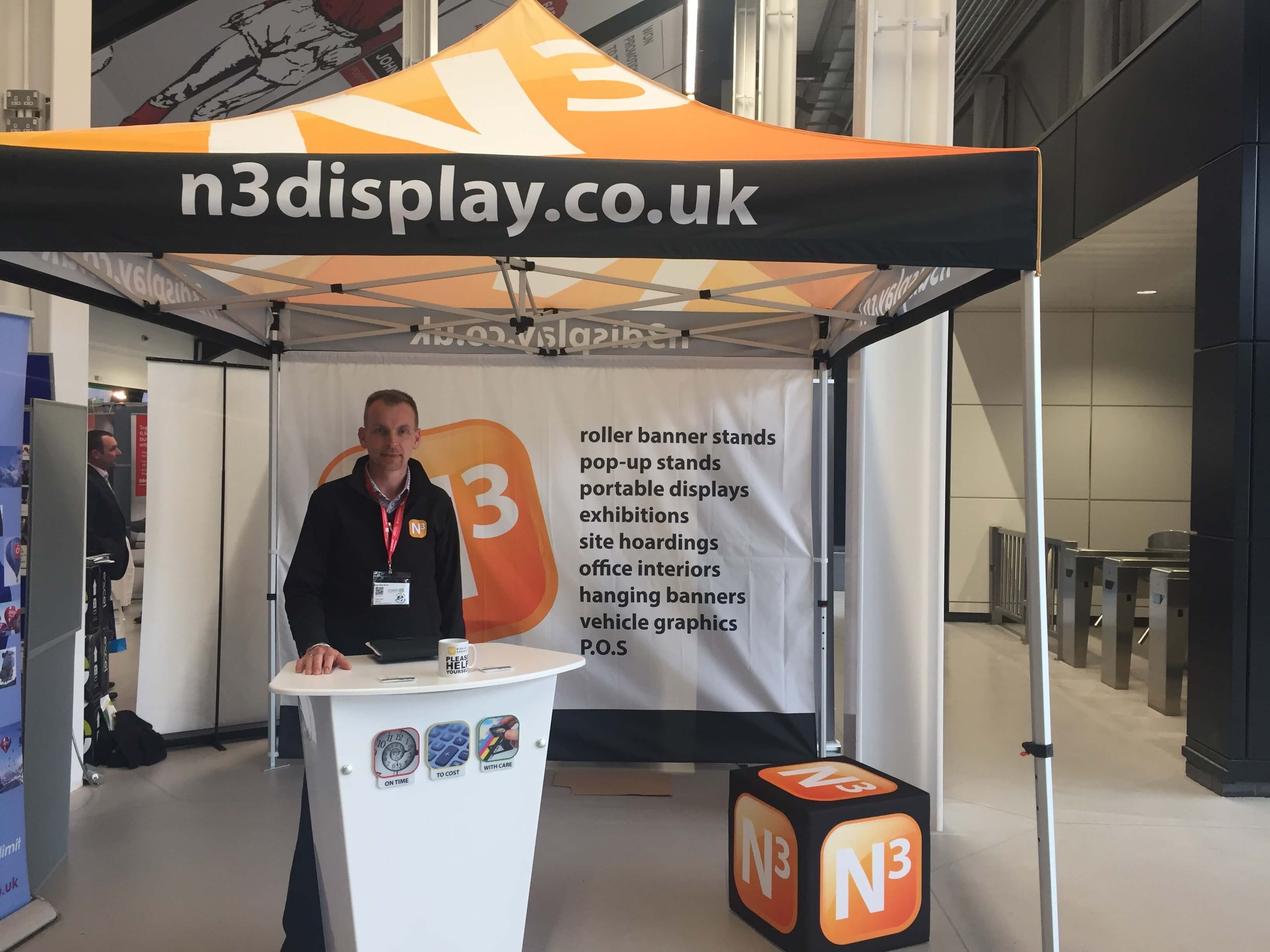 Nigel from N3 Displays had a lovely big stand.
The stand was a great way to show off the sort of things N3 Displays can do for businesses when exhibiting, including banners and pop-up stands.
Using the kind of eye-catching displays offered by N3 can help your business stand out in a crowded exhibition hall.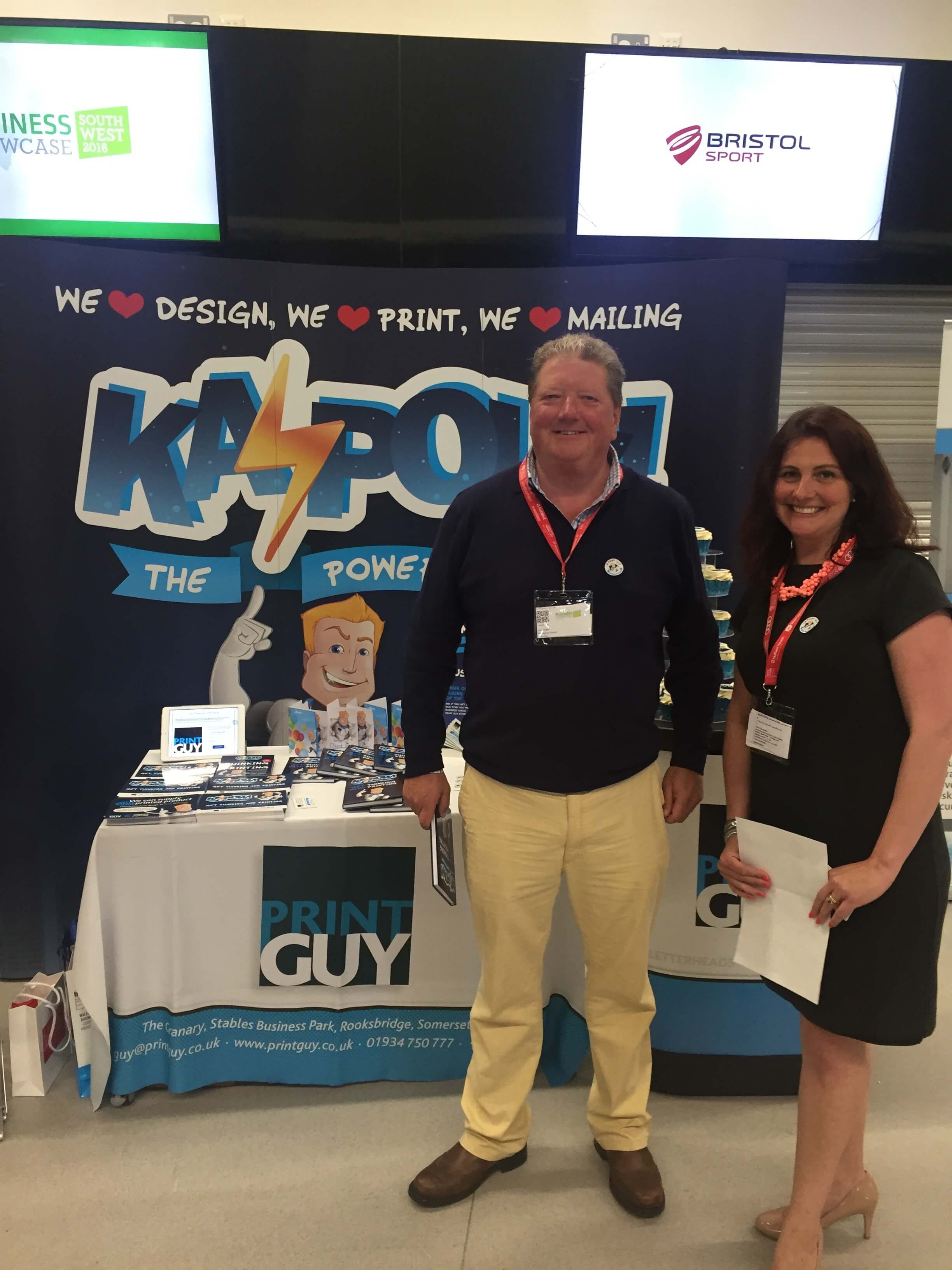 The print guys were very bubbly and happy to be exhibiting!
Their branding was very eye-catching, and they were handing out some free cupcakes and hard-backed notebooks to promote their print services.
Here we have Ganine and Guy (the original print guy) happily posing for a photo.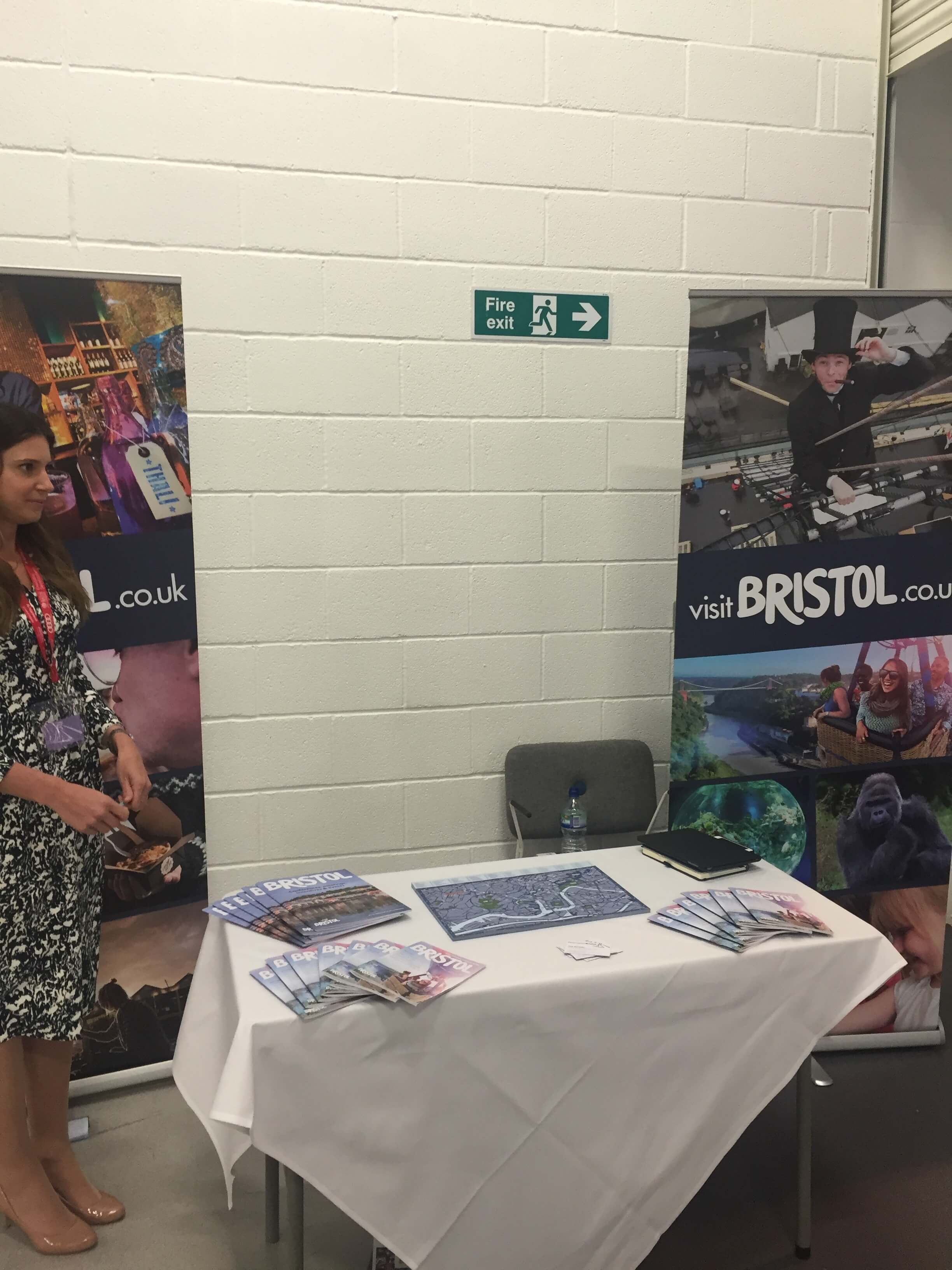 Visit Bristol, part of Destination Bristol, were there too, showing us all the great things our city has to offer and promoting their brilliant website.
It was great to see so many local businesses represented, and Visit Bristol's interactive guides and maps are great for anyone wanting to discover new things and keep up to date with the Bristol scene.
Faye was doing a great job at representing our great city :)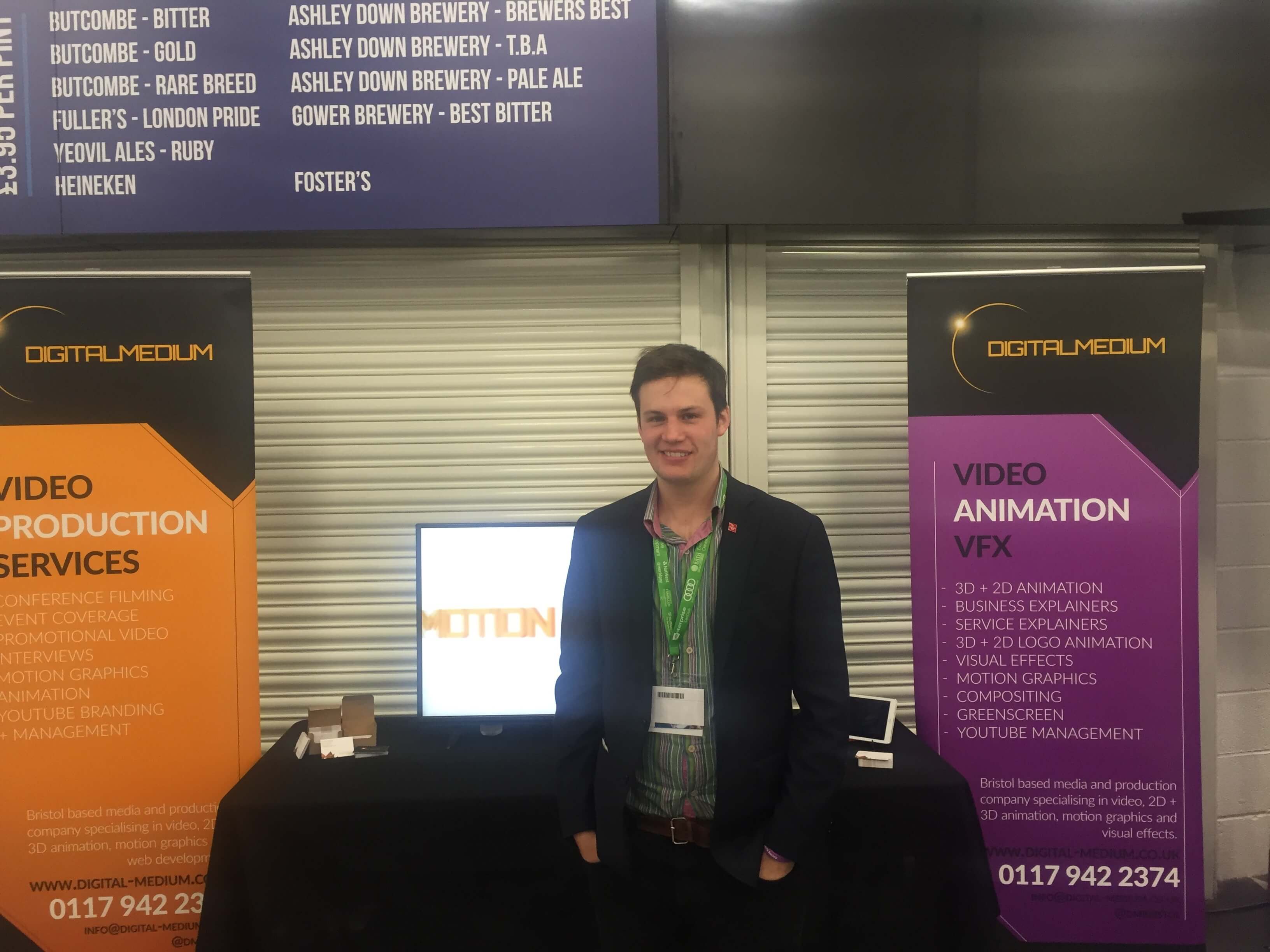 Henry from Digital Medium highlighted the importance of graphics and animations in videos, as well as the need to integrate video into your website properly.
Using the sort of technology offered by Digital Medium in your corporate video can give it an extra sense of style and finesse, and Henry was kept busy showcasing Digital Medium's video production services.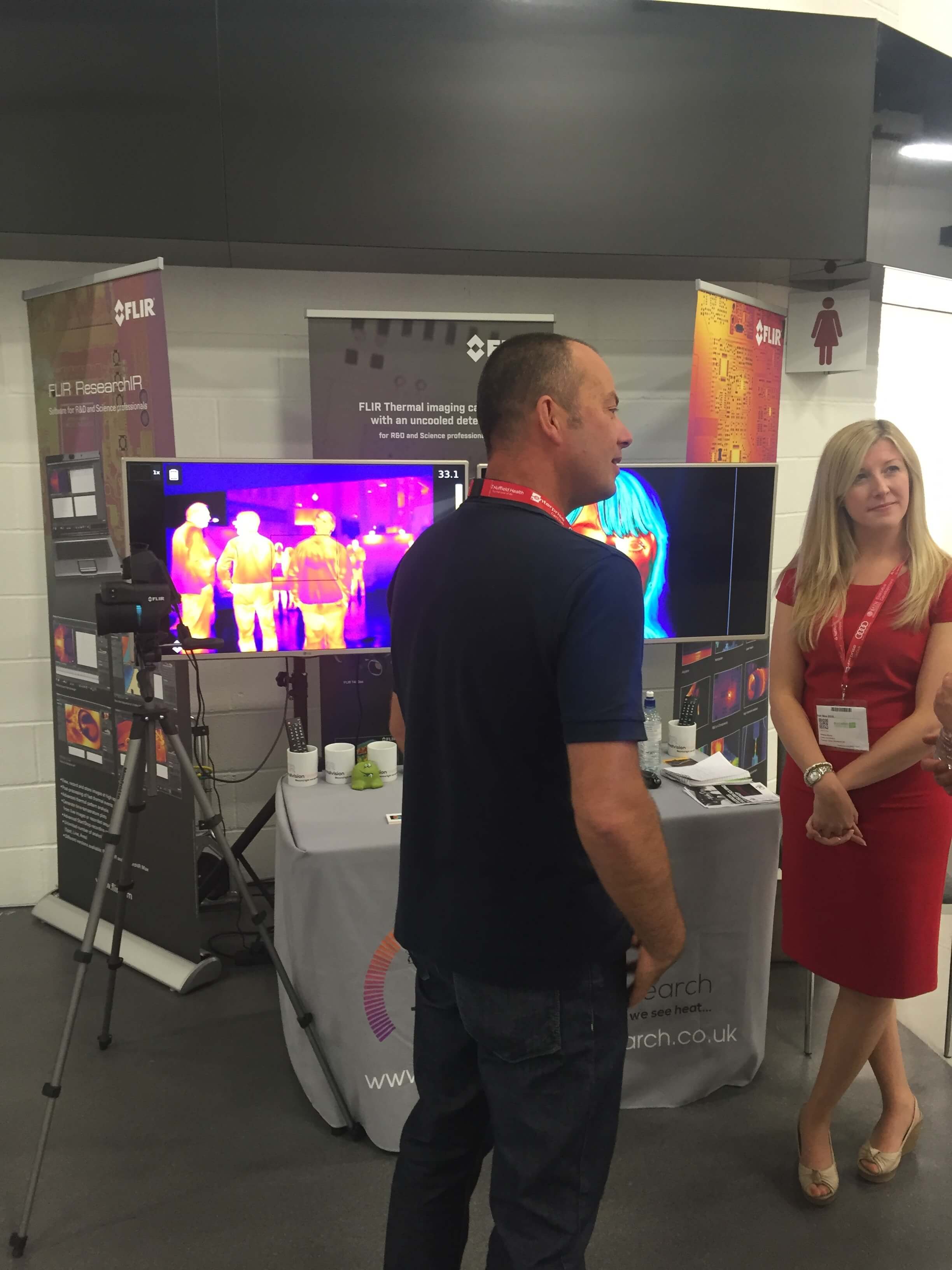 The big thermal camera right opposite us was a bit of a distraction, and we all put ourselves to the thermal test under Matthew's expert guidance!
The type of thermal imaging offered by Thermal Vision Research Ltd is used by many major corporations for research and development, and they offer the latest in thermal camera technology.
Heat cameras are used for many different applications, from monitoring engineering plants to tracking temperature changes before earthquakes.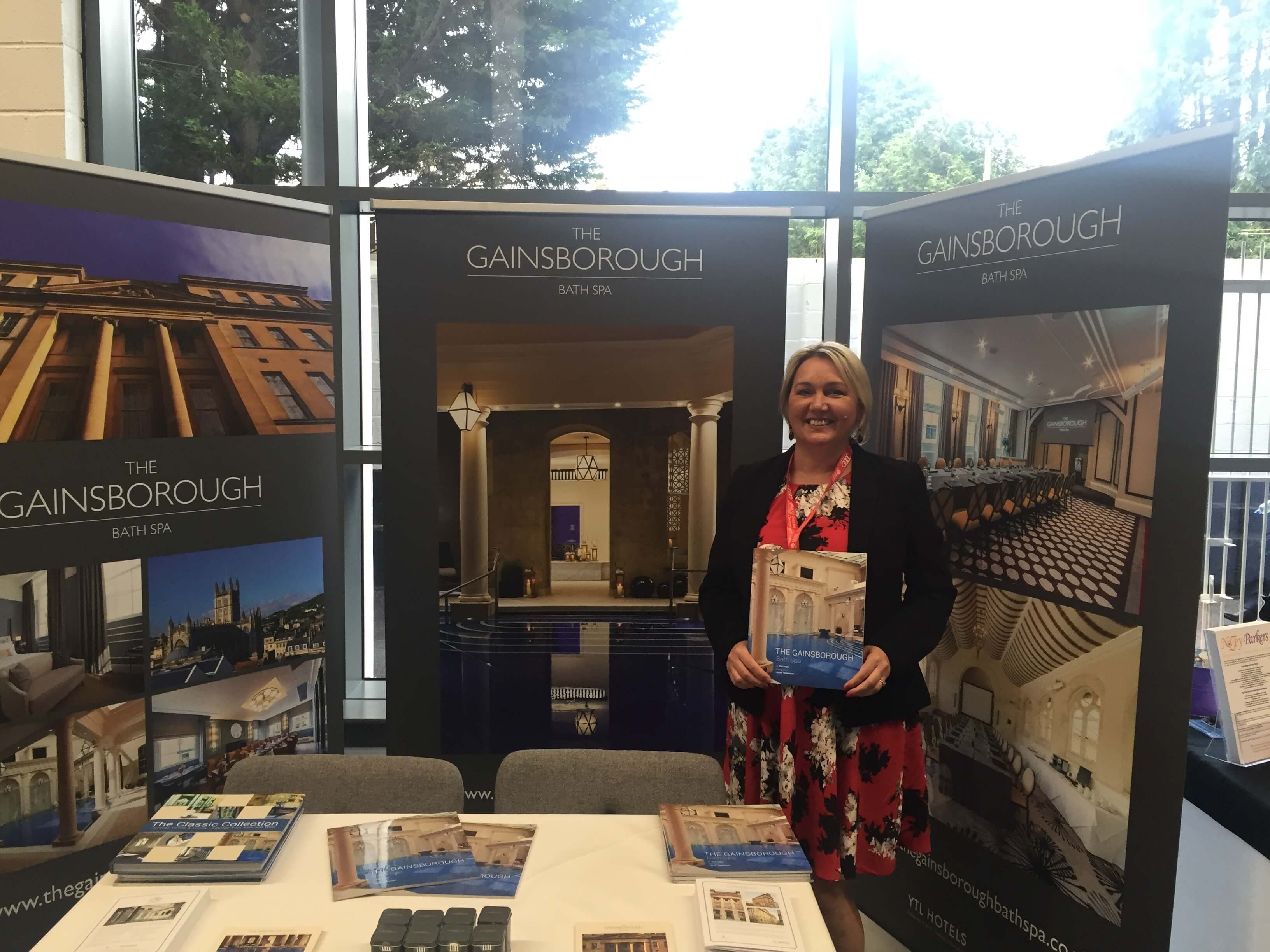 Bath's newest luxury hotel and spa (the only one with exclusive access to Bath's famous thermal waters), The Gainsborough offers a truly special spa experience.
We loved The Gainsborough's sharp printed materials, and Karen was also kind enough to offer us some lovely box tins full of mints.
Definitely one on our Bath hit-list....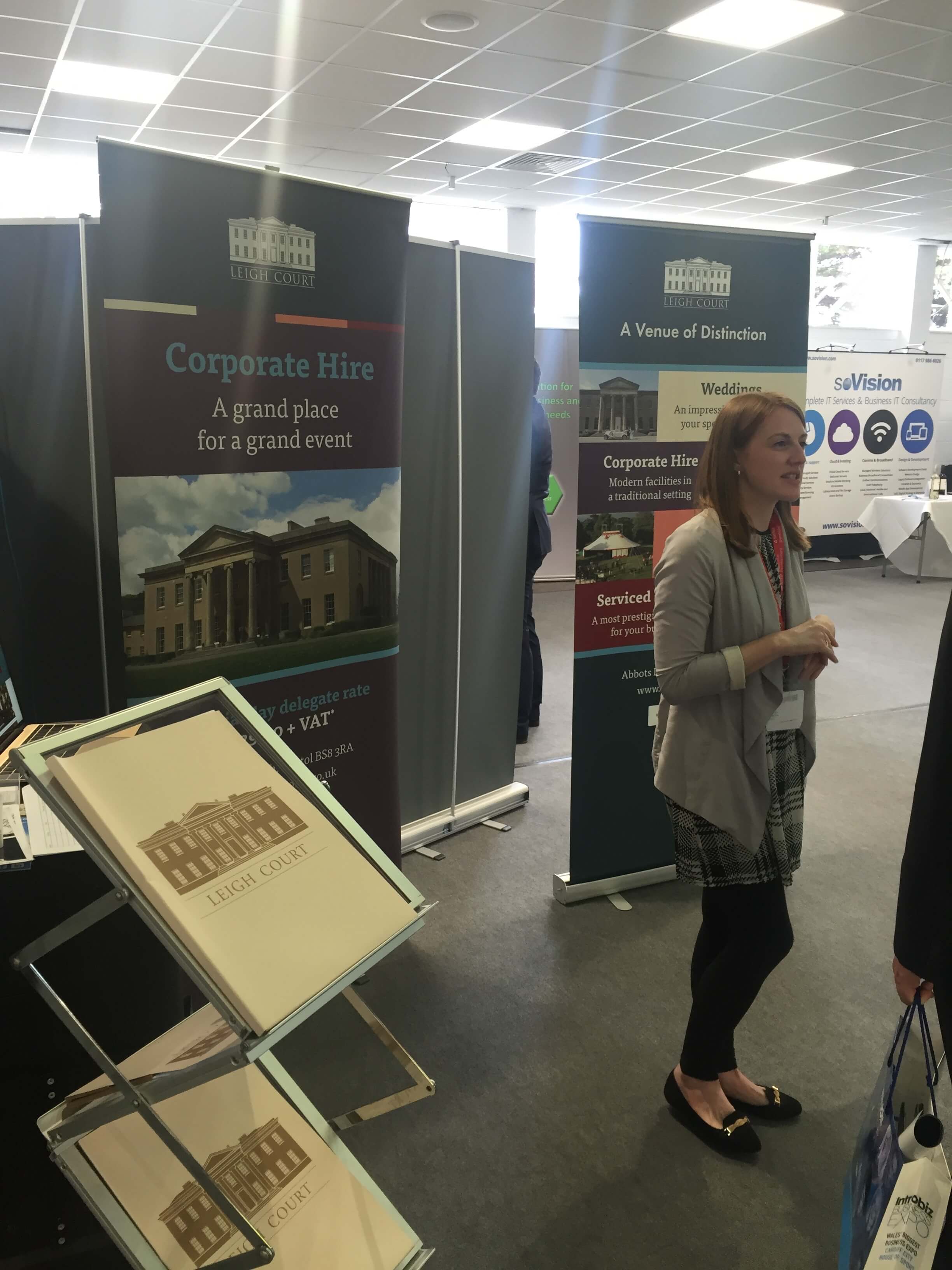 Business West are the West's very own business leadership organisation.
They have a great venue in Leigh Court, and Lauren was there to tell people all about the different ways in which the space can be used by businesses.
The sky's the limit with a venue like Leigh Court that offers a beautiful historic setting, as well as extensive grounds.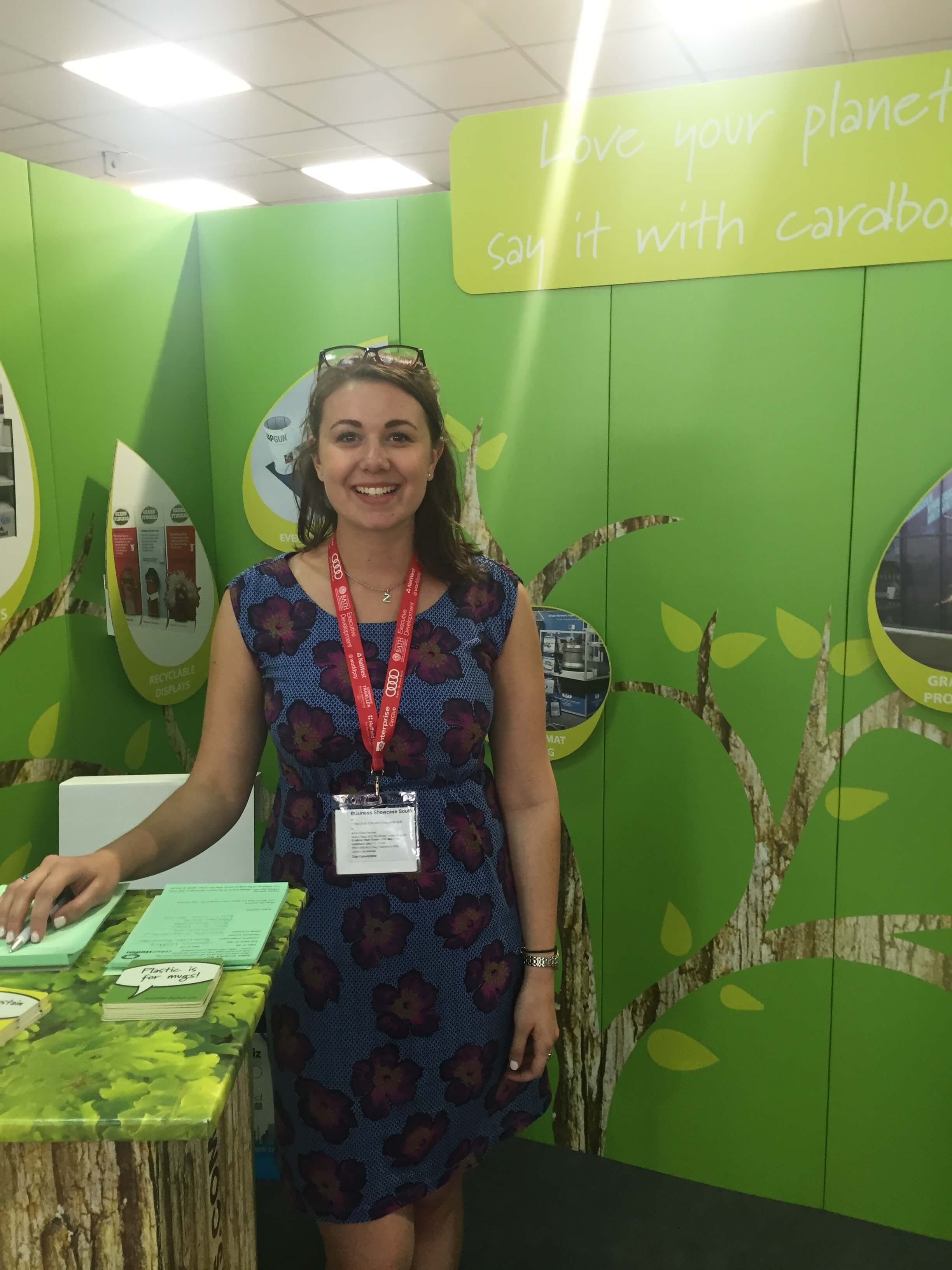 Zoë Carwardine's green recyclable display added a great pop of colour to the exhibiting hall.
We loved the business ethos of exhibiting in a more environmentally-friendly way, using fully recyclable materials.
Recyclable Displays specialise in creating easy to dismantle, recyclable and colourful printed displays.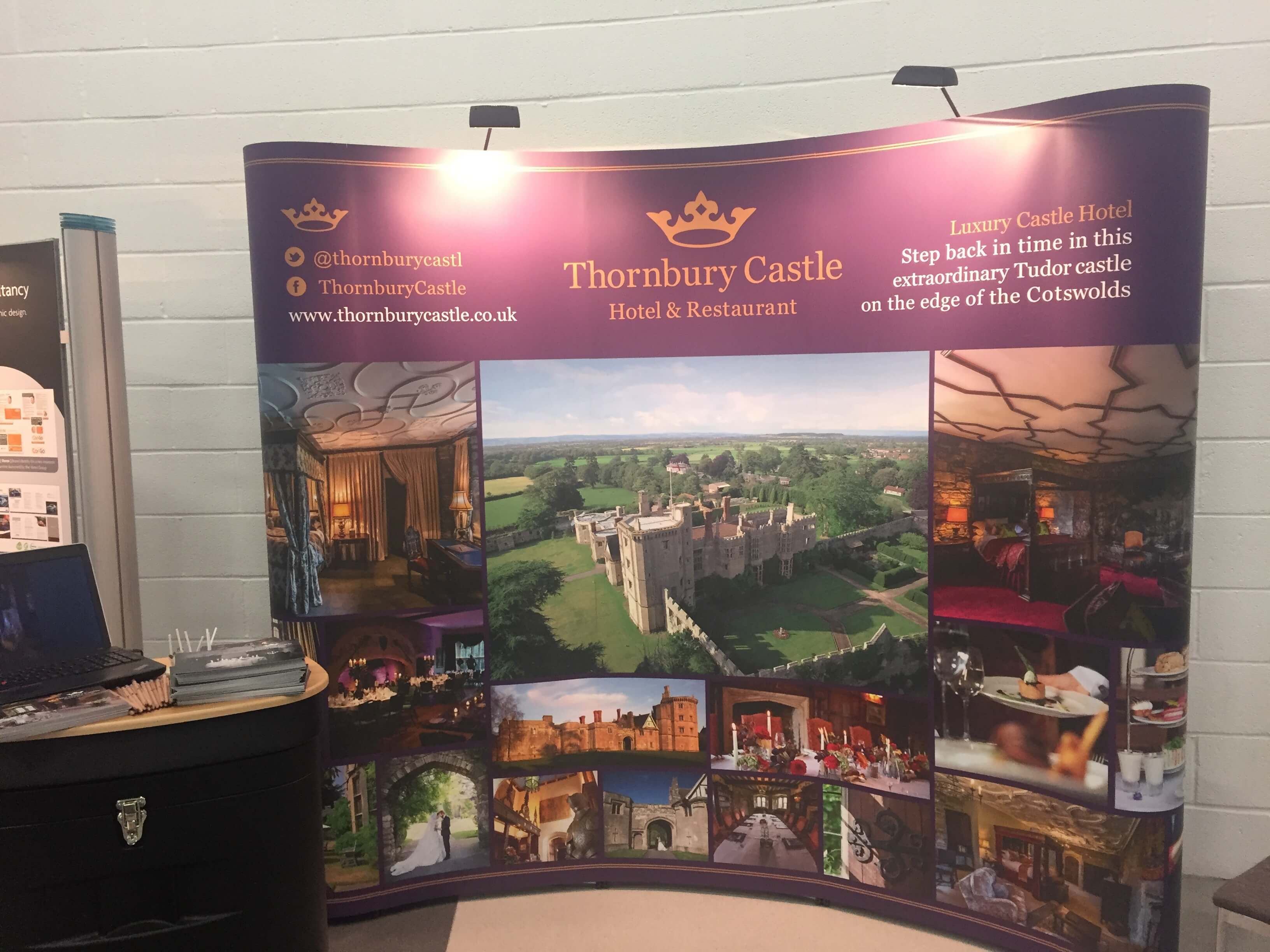 Thornbury Castle, Bristol's very own castle hotel, made us all dream with its pictures of four poster beds and peaceful castle grounds.
Such a beautiful and special place to dine and bed down for the night, Thornbury Castle offers guests a truly unique experience.
And it's only just down the road from the city!
Thank you to everyone exhibiting on Tuesday! It was really lovely to meet you all, and we are already looking forward to the next one :)