Facebook Insights: Building Your Network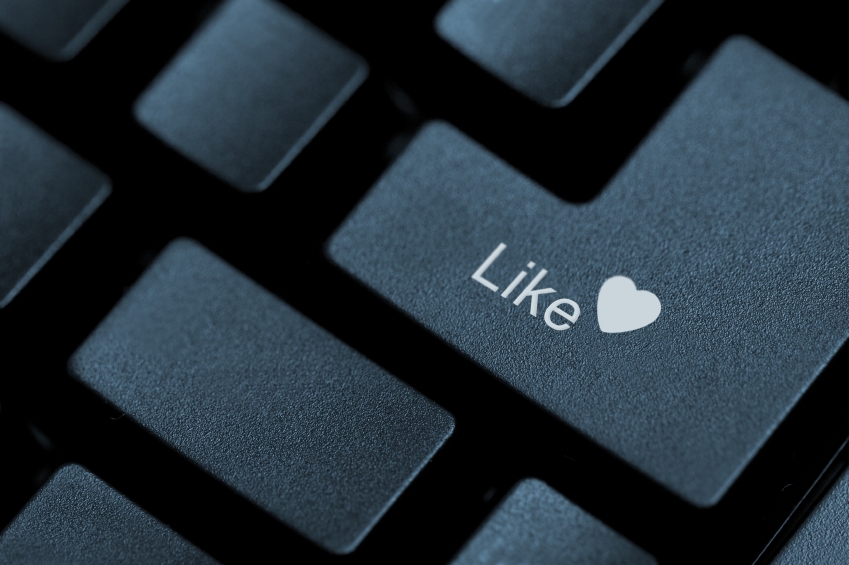 We've discussed Facebook Insights before on the blog, but since then there have been some changes to the information offered, which we thought were worth looking at, particularly in the context of how this information might help you grow your networks.
Whereas before analysis was split into an overview, users and interaction, new Facebook Insights offer more categories: overview, likes, reach, talking about this, and check-ins.
There are still in-page insights which allow you to see how many people a particular post reached. It's worth noting you can change the date ranges, to look at a more specific period or a longer timespan.
Overview
As before this gives a general look at what's happening: number of posts,combined with who is talking about your page and the overall reach.
Facebook offers information about what these terms mean, so we won't go into that detail here.
Most useful is the table charting individual posts and their effectiveness, as calculated through number of people reached, user engagement and so on.
This is particularly useful because the information is broken up in a way that allows you to consider what it is you want from a particular post (is your campaign about reach or engagement for example?).
You can also order the information through one of those categories, by clicking on it at the top of the table.
Also, if you hover your mouse over the date of the post it gives you the time of the post, allowing you to see if a particular time is most effective.

Likes
This category is fairly straightforward, it gives demographic information about the people who like your page and also where those people came from.
This last section has the potential to be very interesting, as more detail on your sources of 'likes' allows you to reflect on what is most effectively bringing people to 'like' your page: is it through Facebook or another referrer?
Could you be doing more in a particular area to encourage a Facebook following?
Reach
This gives a range of information (including demographic, how people were reached and number of page visits) which can again help you reflect on the effectiveness of your content.
Does an increase in page views correspond to particular types of post or your frequency of posting? It also breaks down your page views down to the level of which elements of your page people visited (wall, any tabs or notes you might have) and the external referrers to the page (which websites people have come from to your page).
Talking about this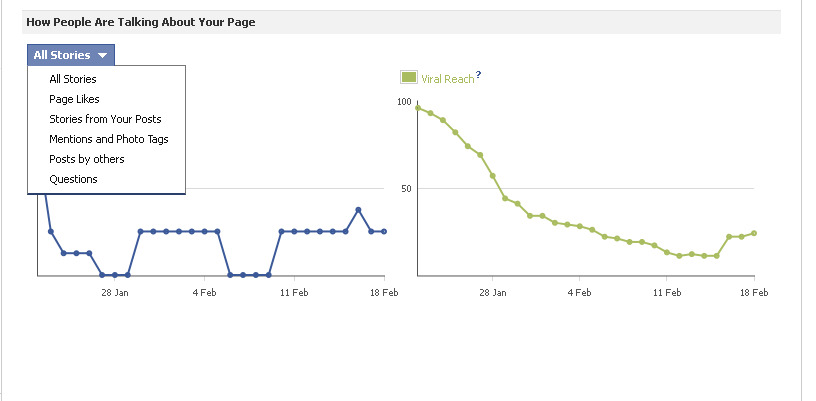 This section also gives demographic information (when more than 30 people have been talking about your page) and graphs on how people have been talking about you - people who have interacted with you in some way (liking a post, sharing a post, answering a question and so on) and the people who have then seen their interaction (the viral reach).
This is useful as you can break this information down into specifics: page likes, stories from your posts, mentions and photo tags, posts by others, questions.
This allows you to get a more detailed picture of how people are interacting with you (helping you to capitalise on that) and what isn't working so well (what you may need to encourage more, perhaps).
Check-ins
The usefulness of this depends on your business.
It might not be relevant to the nature of your business to track people checking-in, but if you are in a service industry or running a venue, this information could be very useful, especially for the demographic details which could indicate what kind of people are engaging in social media and then visiting you.
There is lots of data to be discovered through Facebook Insights, principally information you can use to reflect on what is working and what is not - allowing you to run your campaign more effectively, and build on the things you're getting right.
Now it's your turn!
Let us know if you've used Facebook Insights to capitalise on your achievements.
Also, if you have a Facebook page please link to it in the comments below and we will take a look!