Fitness & Lifestyle Apps: which one is most suited to you?
Springtime and summer are very much upon us, which means many people are thinking about getting fit.
Being tech obsessed we thought we'd wade through all the best app's that can assist you with your fitness aspirations. 
We have done a round up of ten different app's we think are the most user friendly, have the best accessories and generally will fit into your life fairly habitually.
Tweet us your thoughts.

1. My Fitness Pal
This app is one of the best out there for calorie counting and tracking all your meals and snacks throughout the day- they even have it categorized down to specific Starbucks coffee. It is fairly well designed and very easy to use- plus, it's free!
Typically people will say that technology negatively affects your sleep, however this is one device that may assist you in slipping in a deep and peaceful sleep.
The app uses binaural beats and sounds, including the sound of the ocean say, to lull your brainwaves into a relaxing restful sleep.
It's possible this will just make you feel a lot better, or even help improve your workout or sporting performance.
Bliss! This one is £3.99 but we think it's worth it.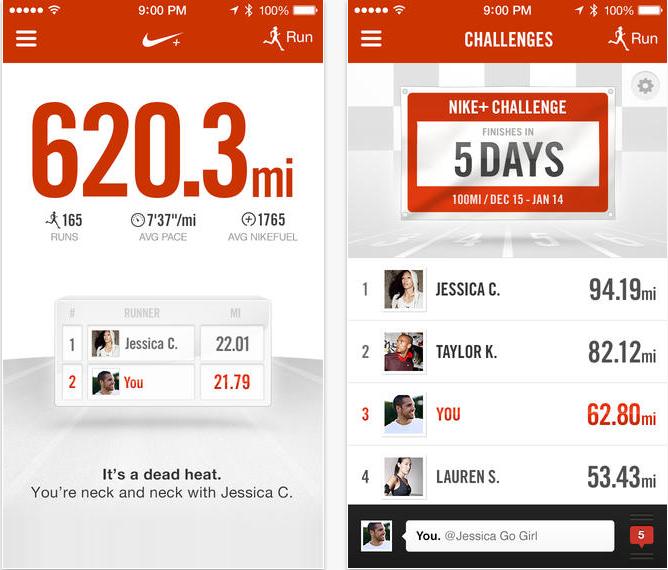 3. Nike + Running
You don't need to tap in anything - it just starts up, tracks your route using GPS and records your distance, time and speed.
Plus, you can also challenge friends - or one of the other seven million other members.
Plus, it's free!
4. Nike + Training Club
The second Nike recommendation that we love - plus, it's also free!
What's great is the app navigation and that the different drill's can be split into 15, 30 and 45 minute sessions, with simple stints of functional training for the whole body.
Also, if you're a gym goer anyway then this app is a great partner for you to reach your training potentials.
(And don't forget about sharing your efforts with friends).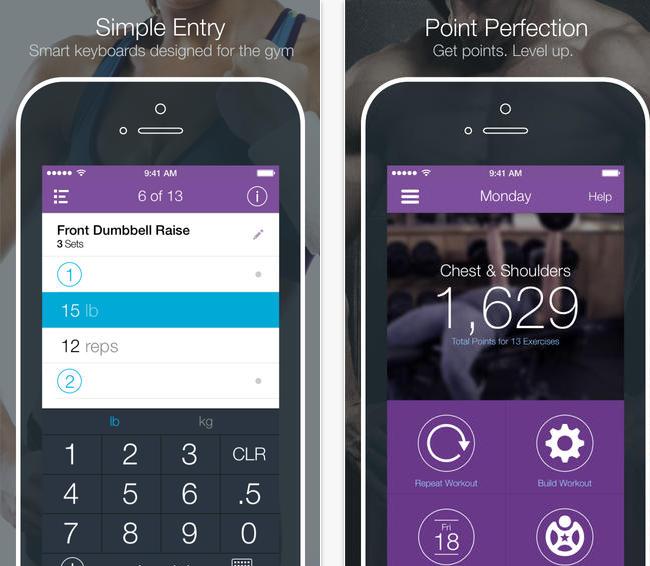 5. Fitocracy
Essentially this is a social network for people who share a similar enthusiasm for fitness, which is probably why Men's Journal voted them as app of the year- think, sharing your high's and low's with like minded users.
You're expected to log your progress, list challenges and then (obviously) exceed them - expectantly using the enthusiasm of your fellow members.
If you're interested enough, it's useful, free and very usable. 
According to scientists at Brunel University, listening to music while exercising may increase your endurance by as much as 15%.
However, it isn't quite as simple as just playing your favourite song- you have to ensure the tempo is right (of about 120 to 140 bpm).
The excellent thing about Tempo Run is the fact the app analyses the music stored on your smartphone and categorizes it by temp, then allows you to sync your run with the most tempo sensitive songs - how clever!
The app is also just £1.99.
For £8.99 you may be expecting miracles, so let's see what you think about the clout behind the price tag. Train Trip's aim is to use the power of the mind to reach that coveted body shape, by using Hypno-therapeutic audio tracks and neuro-linguistic programming techniques work on your mind muscles, so that you'll remedy the cause of your weight gain, and not the symptoms. Madness? Possibly! 
This is a great app if you enjoy interval training (constantly changing the tempo of your workout) then this would be a great addition to your training session. It's pretty simple by buzzing when you work, rest or play. This one is £1.99 too.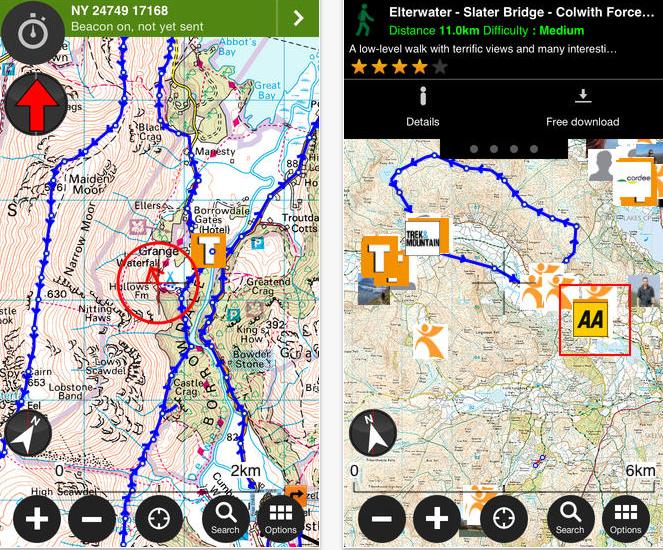 If being out and about is more suited to your training style, then this app located the nearest cycling, hiking, swimming, running and even horse riding routes closest to your location- but without trying to put you off, there are also listed rescue organisations. Also, £1.99.
This app hosts 700 workouts with videos, lets you log your sessions and upload them Facebook and Twitter, while tracking friends progress also. Plus, there's over 100,000 paleo recipes added too. Also, £1.99.