The fifth in a series of responses to a standard set of interview questions sent to all our employees in the summer of 2020
Please tell us about your professional background before you joined GWS.
I studied Fashion Design at University and left there with an accessories brand that I had developed, which I then went on to pursue in London. I worked on this while there and continued to do so when I moved to Bristol. I also had an interest in marketing and communications so took this up alongside my brand. I joined GWS at the start of 2020.
Please take us through the kinds of things you do in a typical week
Generally, a typical week can see me working with our promotional clients alongside my colleague Philip. This work can involve copywriting, SEO, competitor analysis, social media and liaising with our clients' customers, if for example we were putting together a case study for the client. Depending on the task, we may also have to lean on other members of the design and development team too. I also oversee the content and social media for GWS.
Which aspects of the job you enjoy the most?
I really enjoy copywriting and content creation, either for clients or in-house. I find that due to the varied range of clients we have there is always something different to write about and a different idea or angle to look for.
What has been your biggest achievement / something you are really proud of?
Creating my own brand and designs and building up a loyal base of customers is something I'm really proud of. I also completed a half marathon in 2019. I hope to do another in 2021.
Website and Digital marketing are constantly evolving. What changes do you see happening lately that affect the work you do in your role (be in design, development, SEO, copywriting or social media)?
I think many businesses and brands are realising that they need to up their content game. There is much more competition with more vying for attention from busy audiences, so that content has to offer value.
I also think there is a real shift happening towards purpose-driven businesses at the moment so a great opportunity for businesses to tell their story, explain their why and really connect with an audience on a deeper level.
What are some of your hobbies and interests outside work?
I enjoy running and have done a lot more walking during lockdown, exploring new places. Anything creative too, making and designing. I also really love travelling, visiting exhibitions and going to gigs, so look forward to when we can do some of those things again.
How have you found adapting to a different way of working during the lock-down?
Moving to working from home as opposed to in the office has been a smooth transition with the use of email and Skype. It will be nice to get back to the office when possible to work and collaborate with colleagues in person however.
Have you got any work hacks you could share?
I think I'd say timeboxing, I started using it after I read a book called Indistractable by Nir Eyal. It's essentially to help manage your time by blocking specific periods in your calendar in advance to do certain things to save yourself getting distracted. I like having the whole day planned out to stay organised.
Where do you look for inspiration: a person, a blog, a brand?
Reading: Design Milk, Dezeen, Vogue and Architectural Digest. Podcasts: How I Built This with Guy Raz, How To Fail With Elizabeth Day and Ctrl Alt Delete with Emma Gannon. Newsletters: The Do Lectures Chicken Shed Chronicles and The Word by Sonder and Tell.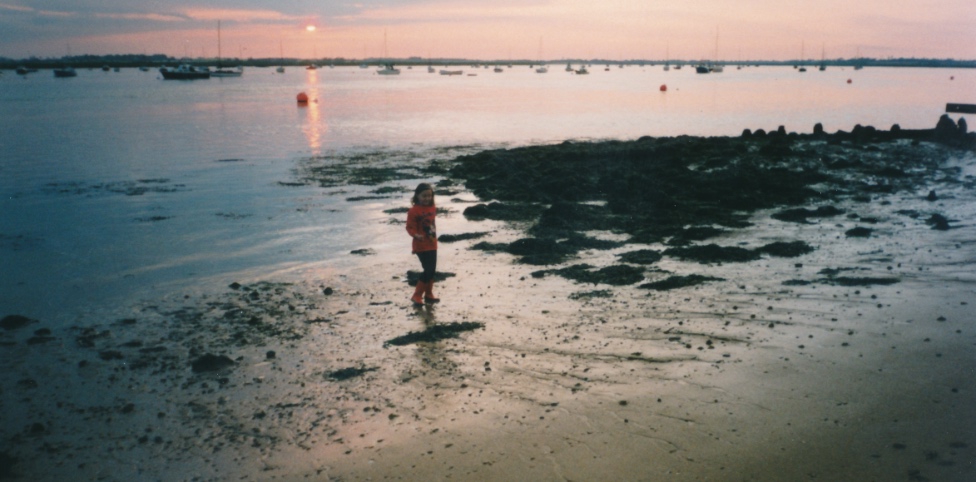 Quick fire round
Tea or coffee?
Both, depending on the time.
Favourite biscuit?
Chocolate digestive
Omnivore or Vegetarian?
Omnivore
Mac or Windows?
Mac
Favourite genres of music (e.g. classical, jazz, blues, folk, country, pop, rock, metal, disco, house, rap, trance, EDM)?
Depends on the mood, I like a variety of genres to be honest.
5 musical artists you enjoy listening to?
Frank Turner, Christine and the Queens, Bastille, Florence, Oasis.
All-time favourite song?
This is too hard to answer, too many to pick from!
Favourite chart song of the past two years?
I really like the new one from Coldplay – Higher Power.
Morning or night person?
Early bird.
Favourite subject at school
Art.
Cereal or toast?
Cereal.
Item you couldn't live without?
Headphones, whether for an 80s running playlist or a podcast.
Work-life balance or workaholic?
Work-life balance
Favourite country?
I went to Croatia in 2019 and fell in love with it. It's really beautiful.
Things you've missed most in lock-down?
Family and friends and travel.