Getting to Know Our Team 6: David
The sixth in a series of occasional articles about our employees in 2021.
Please tell us about your professional background before you joined GWS
I was a financial journalist working in the city for Extel Financial, and after that I worked writing software.  I then co-founded GWS in 2000.
Please take us through the kinds of things you do in your job at GWS in a typical week
I liaise with clients and prospects; I manage work and progress on contracts. I take part in most meetings with clients and am involved in networking and business development - I normally attend at least one or two business meetings a week.
Which aspects of the job you enjoy the most?
Getting new websites live, and apps released in the App stores - that for me is one of the most satisfying feelings. I also love travelling around Bristol seeing how it is changing, as well as spotting the locations of clients past and present.
My most memorable meeting was one with one of our very first clients back in 2001/2, when they decided they wanted us to create an online catalogue with a thousand products. That transformed the business, and led to our first multilingual website.
What has been your biggest achievement / something you are really proud of?
I think my proudest achievement to date has been seeing GWS evolve from two people at a desk with plenty of enthusiasm, to an organisation with an experienced, highly capable team using ISO processes, and many clients who have been with us for more than a decade. 
I don't have space to name all the individual people who have helped us get where we are today, but from our very first temporary staff through to our current permanent developers, designers, marketers and copywriters - a huge thank you to all of you.
Websites and Digital marketing are constantly evolving. What changes do you see happening lately that affect the work you do in your role (be it design, development, SEO, copywriting or social media)?
There is much more dependency on third party plug-ins and systems now, which means that most websites depend on other parts of the internet working properly. It's important to make the right choices on what systems you integrate your site with, as you don't want to have to replace those in a hurry later.
What are some of your hobbies and interests outside work?
I enjoy going swimming, walking and eating out.
How have you found adapting to a different way of working during the lock-down?
It's more work doing Teams and Zoom calls than it was chatting with staff and clients in person - but there have been benefits too in terms of reduced travel time.
Have you got any work hacks you could share?
On Windows 10, knowing the names of the programs you want to run, and typing them after pressing the Start button, can save a lot of time.
Where do you look for inspiration: a person, a blog, a brand?
Business magazines and books generally.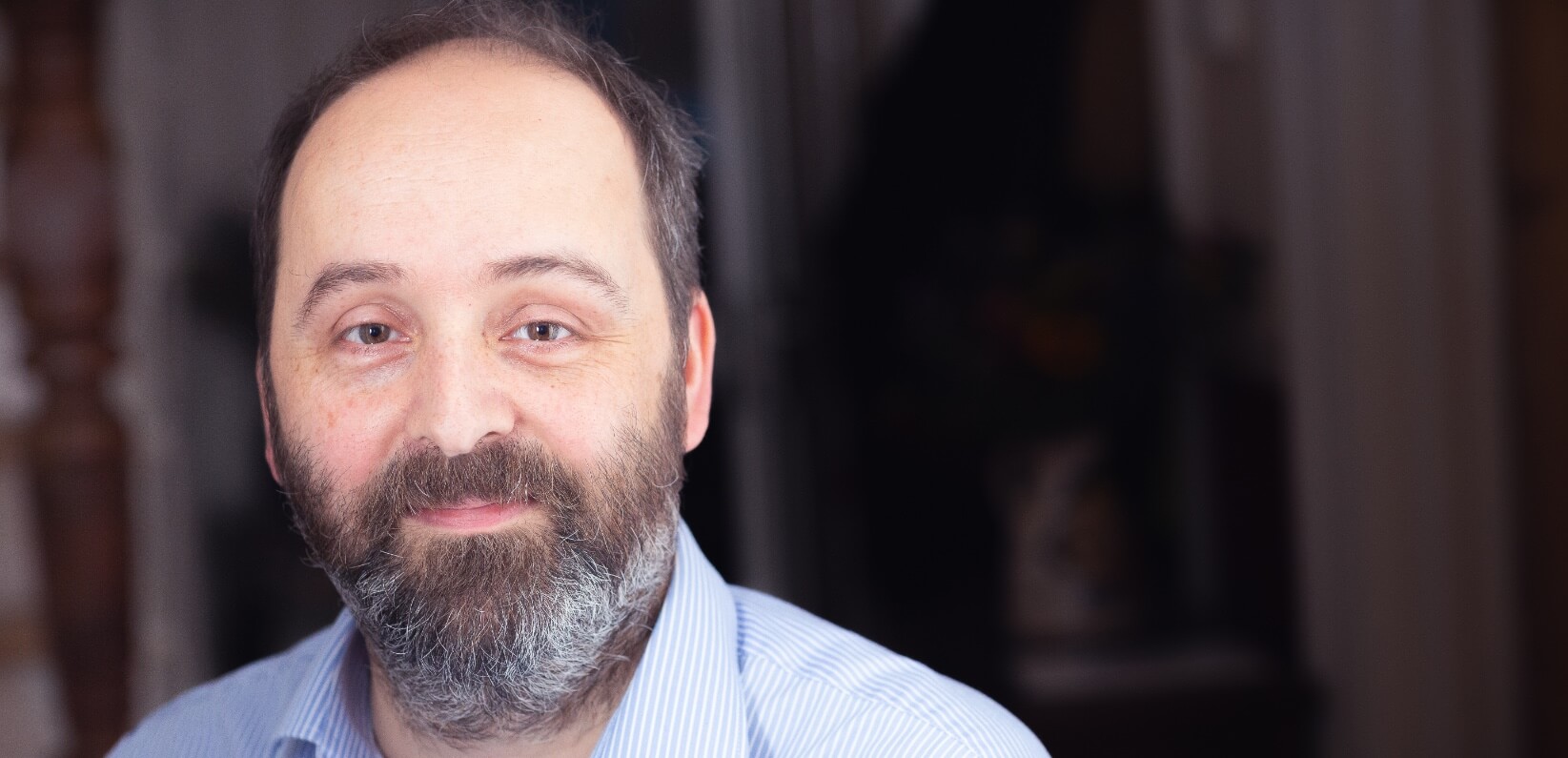 Quick fire round:
Tea or coffee?
Well-brewed coffee.
Favourite biscuit?
Cheddar biscuits.
Omnivore or vegetarian?
Omnivore.
Mac or Windows?
Windows 7.
Favourite genres of music (e.g. classical, jazz, blues, folk, country, pop, rock, metal, disco, house, rap, trance, EDM)?
Classical & chart.
5 musical artists you enjoy listening to?
George Crumb, John Williams, Bernard Hermann, The Stranglers, Kraftwerk.
All-time favourite song?
Febus Avant.
Morning or night person?
Morning.
Favourite subject(s) at school?
History.
Cereal or toast?
Cereal.
Item you couldn't live without?
A large screen.
Work-life balance or workaholic?
Workaholic.
Favourite country?
Iceland.
Thing you've missed most in lock-down?
Face-to-face time with clients.