So how does Google rank your website?
Wouldn't we all like to know?
We got a bit closer to the truth with the publication of an interesting Google document late last year (or was it leaked??).
The Google document was updated again in April 2016 (click here for key changes).
The document was essentialy a how-to guide for improving rankings, outlining Google's search quality rating program.
Google's document is aimed at people manually checking sites and as such, it has some key SEO lessons for us all.
Here's what we learned straight from Google….
The Two Most Important Metrics Are...
1. Needs Met
Needs Met measures the quality of the search query; basically, whether your site delivers on the keyword the user happened to type in.
This is measured with key engagement metrics like how long users stay on-site (or whether they bounce right back and go back to the search results), and whether the site satisfies their informational needs (whether they keep clicking and engaging with your content).
2. Page Quality
Page Quality focuses on page-specific metrics such as Main Content, Supplementary Content and E-A-T (Expertise, Authority and Trust).
More on these metrics below.
Follow E-A-T Principles
Websites have to provide information that satisfies both casual users and experts; content should satisfy E-A-T (Expertise, Authority & Trust) principles. Remember - expert does not mean full of jargon and hard to understand - writing clearly is always more important than showing off. Focus on users, not yourself.
Links are trust signals - search engines and users will give sources and links they trust more authority. Look at where your backlinks are coming from and whether you could focus on gaining some more quality endorsemenrs.
A link from a high-authority professional society or a relevant external body is a great endorsement as it shows relevance as well as trust.
Expert content is unique, user-focused and of a high quality.
Expert content has been accepted by the wider community and so naturally attracts shares, social mentions and backlinks.
Life experience and everyday expertise is valid, even on medical topics. Someone sharing their personal experience of an illness is seen as a valid piece of web content, and won't be marked down for lack of expertise. Search engines understand the intensely personal nature of online storytelling.
Create Quality Content
Quality content is essential - make sure people can access it easily.
Google breaks up a page into Main Content and Supplementary Content.
The main content is the so-called 'front and centre' content on on which the user will place the most value.
Content elements must be in harmony and your site should have a healthy content ratio.
(In the updated version of the Google document in April 2016, this division between main and supplementary was de-emphasised, with more emphasis placed on overall content quality).
A big quality factor for Google is the evidence of substantial human effort behind content, with anything that looks automated or spun seen as a huge negative. Don't go down this route. Please.
Where do ads fit in?
Ads shouldn't disrupt the user-journey or cloak your content.
As long as they are reasonable, having ads on your site is not a barrier for having a good quality ranking, as Google understands that monetisation is essential.
Even if you don't know what ads are being shown, as a webmaster you have final responsibility for all the ads shown on your page.
'Secret' to Highest Quality Ranking
The main things you will need to do are:
Create great content that requires time, effort, expertise, talent and skill.
Satisfy principles of E-A-T (Expert/Authority/Trust).
You can't ignore the techy stuff (sorry). When Google crawls your site, it analyses both the overall structure of the site and the content. Both of these elements need to harmony and the CMS needs to be properly maintained and pruned to allow Google to properly crawl and access content.
Implement a great user experience with a logical site structure. This should be based on user-testing and market knowledge, not 'hunches'.
High page quality rankings are given out to websites that have high quality endorsements, are filled with useful and expert content, satisfy search queries for the main keywords and can be easily accessed and used by people and bots.
Satisfy People's Needs (Like, Really Satisfy)
Google stresses the importance of understanding the search query - including the dominant, common and minor interpretations of a given query.
Google wants to provide users with search results that match their needs and give everyone the best experience possible.
How very nice of them!
Location is very important in fulfilling a search query. Utilise local SEO to help you rank for location-specific queries and gain relevant local search traffic. Google updated the term local to 'visit-in-person' in its document update in April 2016.
The growing number of mobile browsing means that responsive websites and mobile-optimised websites are becoming increasingly valuable.
Using rich snippets and meta data has a positive rankings effect because by giving search engines extra information about your content, you are meeting users needs straightaway with more interactive search results.
The quality of the search query will also depend on the user experience on-site, including how quickly users can get to key documents if the query is ultimately satisfied there.
Google knows that queries change over time, so seasonality is factored into searches.
Where Are You on the Google Quality Scale?
Google operates on a universal scale.
The page quality scale, content quality scale and the scale for assessing the needs met for a query go from Lowest to Highest, with Low, Medium and High in between.
There is also a + that acts as halfway point between two ratings.
When manual reviewers evaluate a site, they have a limited amount of time, and Google advises them to always use the lower rating when they are unsure. Ouch!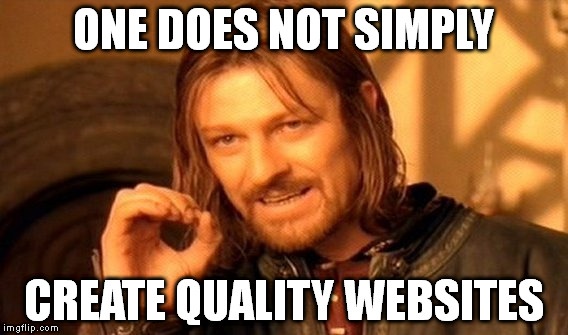 Creating a Quality Website (Captain Obvious)
What do good quality websites actully look like?
Here are some essential requirements:
Well-cared for and maintained pages and code: content that is updated regularly, no 404s.
Quality content! Main Content and Supplementary Content very much in harmony, with key content front and centre on a page. Anything covering your content or disrupting the user experience will be negative.
Website information is easy to find: About Us, Contact Us and other key questions are answered in the site's copy.
The website answers key search queries and user questions.
Authoritative sites point to your website.
Endorsements by key professional bodies act as further votes of confidence.
Don't Forget Your Purpose
*online, not in life. Though that's important too.
You need to figure out what the purpose of your website is for users.
This quote straight from Google - "as long as the page is created to help users, we will not consider one particular purpose or type of page to be higher quality than another".
What this essentially means is that a humour page is not inherently ranked as lower quality than a medical or encyclopaedic page. Page quality is about whether it satisfies a user's purpose. So it pays to put them first.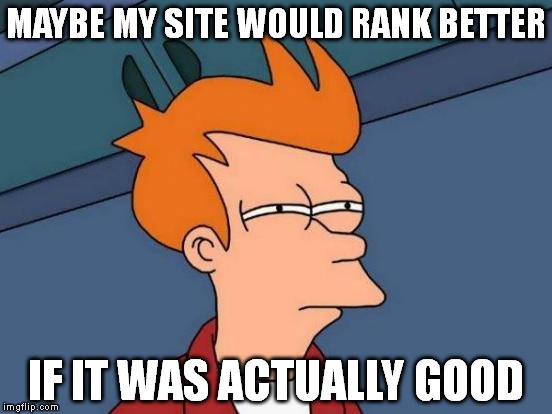 How to Rank Your Website Down Low
How low can you go?
Create a Flawed Website with These Tried-and-Tested Tips
Content that has no expertise behind it (no authority, originality or user value)
Offensive content
Ads that are badly integrated into the overall page design and interfere with the page
Broken links (a bad UX will not be treated favourably)
Not enough Main Content / bad ratio of Main to Supplementary Content
Plague the User with Technical Issues
Suspicious / unusual file formats
Formatting issues
Poor mobile navigation
If You Really Want Your Website to Bomb
Just include content that is harmful / malicious / deceptive, or entirely lacking in purpose. Even better, use spun content written by bots. Or still better, just use duplicate content. Duplicate spun content would be the best of course.
Take users through 'sneaky' redirects.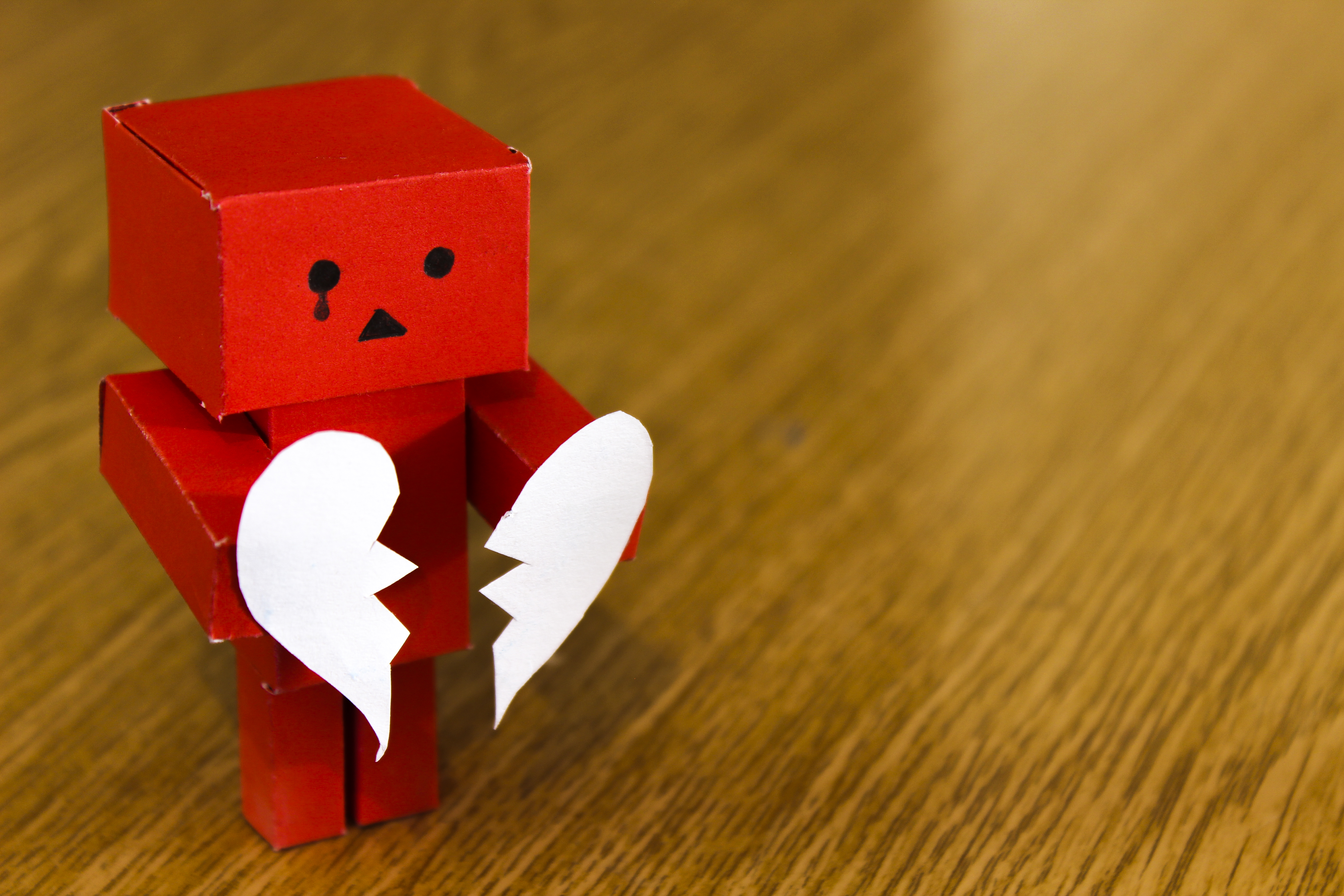 Your Design Doesn't Matter?
*sound of design bot's heart breaking*
OK, it still does. But Google does emphasise that a nice design doesn't inherently guarantee a quality page ranking.
In fact, Google has a pretty damning verdict on design:
"Some pages are 'prettier' or more professional looking than others, but you should not rate based on how 'nice' the page looks".
Google doesn't want to let good-looking designs trick users into trusting a website that actually has no authority.
A functional page design stuck in the 1990s won't be a reason to rank a page down, but if users are turned off by a page design then negative engagement metrics will impact rankings.
What you want to focus on is the usability of your design, and its appeal to your target market.
A 'pretty' design won't offset bad content, bad user experience and a website with no authority.
Hands Up - It's Your Money or Your Life!!!
Your Money or Your Life pages have an impact on people's happiness, health or wealth.
You might be asking people to make a purchase, or giving them advice on something important like life insurance or stock brokering.
When Google senses important information is at stake, it will pay close attention to content and it will look for trust signals like reviews and endorsements.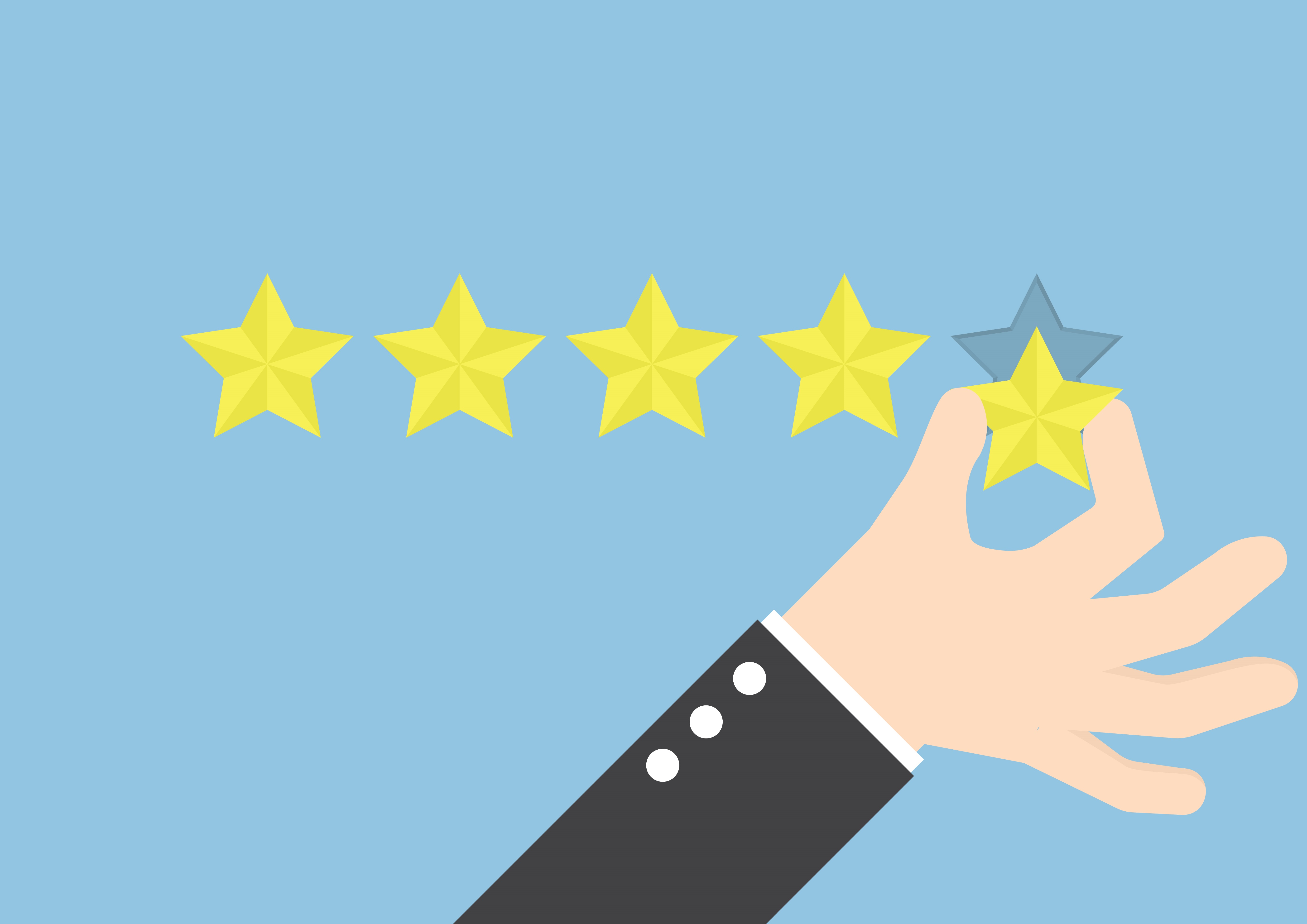 Trust signals like contact details, terms & conditions and reviews will be key here. Don't ignore these key trust builders as 'nice to have' or 'extras' - prioritise them.
A high-quality YMYL website may be able to get away with providing only email address contacts, but websites with lower quality content or less authority will need to work harder to gain Google's trust. Google will want to see that customers can get in touch easily.
When Google visits an e-commerce website it wants to see certain words and phrases to ensure that the consumer is being appropriately protected. These include information about a returns policy, delivery costs, and terms & conditions. Loads of good positive reviews are obviously great, but Google also reserves a level of scepticism as to their real origin (as should we all).
Obviously high quality links and endorsements from professional bodies or regulatory powers are great for YMYL pages. Worth the investment of an annual membership fee perhaps? Especially if people are expecting to see a certain quality stamp or marker, disappointing them could be costly.
Phew! What do you think makes a good quality website? Do you agree with Google's guidelines?