GWS News: Latest version of the Bristol Unique Guide App now live.
We're very excited to have just launched the latest version of our Bristol guide for the iPhone, with plenty of new places and information about what's on, news, festivals and days out.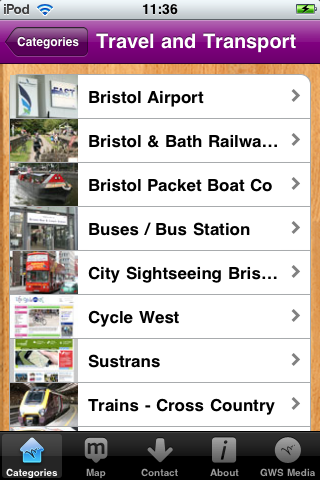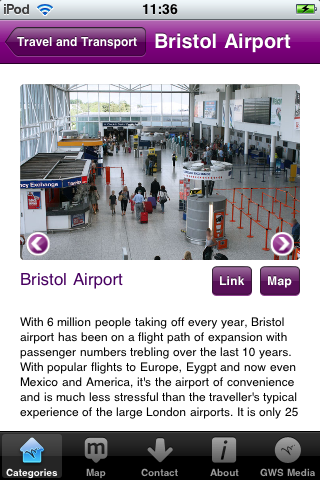 Since our unique guide was launched, we've constantly been on the lookout for more interesting things to include and expand its coverage.
We've assembled an eclectic guide to Bristol, for locals and visitors alike, and with the Bristol Harbour Festival coming up this weekend it's a great time for a spot of exploring around the city.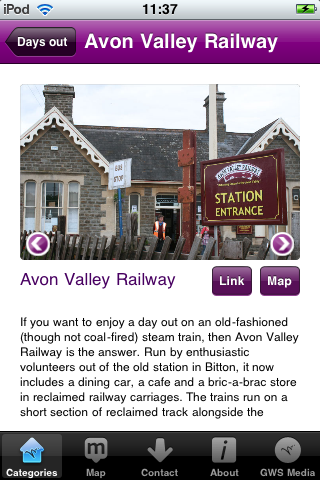 The Whats on in Bristol section has links to some of the best guides for events and entertainment including live music, art exhibitions, film and theatre.
Also newly added are festivals including St Pauls Carnival, Stokes Croft Street Fest and IgFest, with lots of photos of the action and entertainment.
If you're looking for news sources and travel information, the Bristol news category now features the BBC, Bristol 247, This is Bristol and Indymedia, with Bristol Travel giving some tips about getting around with the main travel hubs such as the Bus Station and Bristol Airport.
We're also highlighting some of the great places to visit from our recent days out, from local and luxury spots such as Clifton Village and Clifton Lido, to Berkley Castle, the Avon Valley Steam Railway and Weston Super Mare.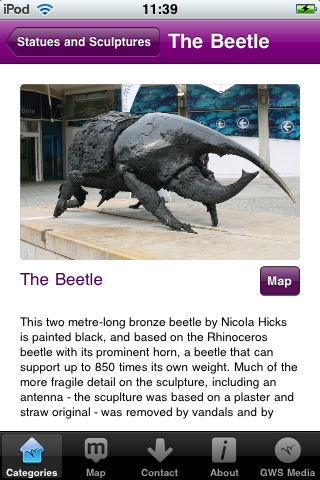 Another category where we've been busy is Hidden Bristol - you can find the gaol, the castle and other places people might not know about including a curious obelisk which leads to medieval cellars underneath the centre of the city.
Bristol is a glorious green city, so we thought we'd feature some more of the parks and spaces that we enjoy such as St Georges Park with its skate park and lake.
We also included 'The Beetle' - a striking sculpture outside the Aquarium which makes an appearance in the statues section.
We hope you'll enjoy the variety of newly added places and images in the latest version of our Bristol App, which also has optimised map performance to help with navigation from caves to cafes and festivals to food.