The iPhone 6 was purchased by more than 10 million people in the first weekend of its release.
There is no doubt that this has affected the technology landscape, but what does it mean for Web Design and Digital Agencies?
Apple is rarely the first to come up with new innovative features, but when they do, they do it well.
With such a large user base, the latest round of new features will shape analytics and how web designers, developers and SEO consultants operate.
The iPhone 6 has a 4.7-inch screen with a 750x1334-pixel display, and comes with a 1.4 GHz Cyclone dual-core processor.
The primary camera has a resolution of 8 mexapixels, and the secondary one 1.2 MP.
Apple's newest telephone supports all 2G, 3G and 4G networks and an internal memory of 16 / 64 / 128 GB, with 1 GB RAM.
Its battery life is up to 14 hours with 3G talktime.
Larger Screen = Greater Possibilities
The enlarged screen size on the iPhone 6 is probably the biggest news, as Apple has finally given in to consumer demands and upgraded the form factor not once but twice:
iPhone 6: 3.7 Inch
iPhone 6 Plus: 4.5 Inch.
Apple certainly isn't the first manufacturer to produce phones of these dimensions, but this will increase the number of larger-screen mobile users showing up in your website visitor stats.
This results in a bigger diversity of screen sizes for designers to consider.
What does this mean for agencies?
Well, UX designers have more real estate to play with.
More information can be displayed on-screen at any one time.
Apple iOS8 has capitalised on this by introducing a more native-feel landscape mode: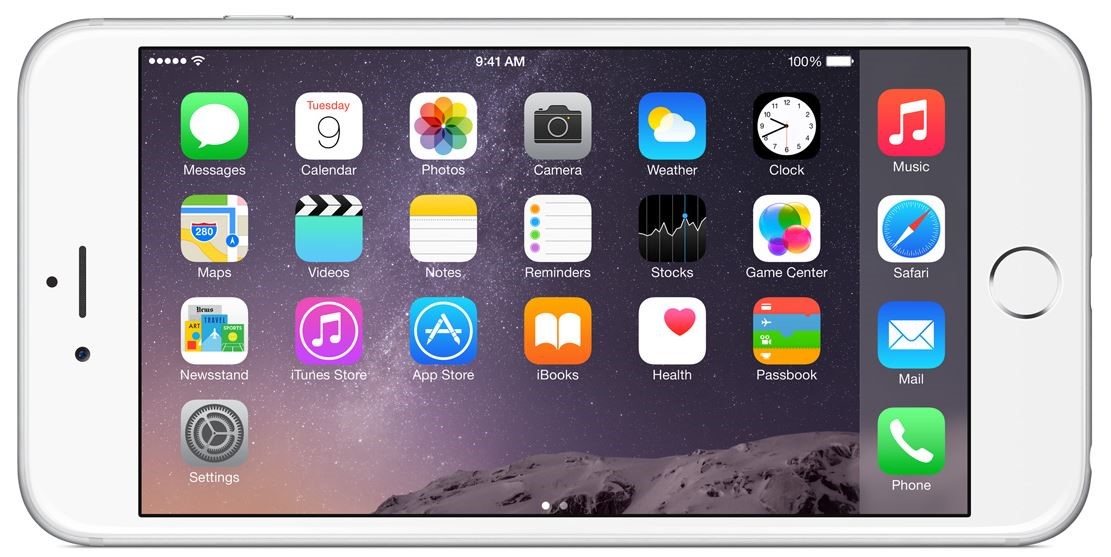 Source: z3outlet
A common technique used by web designers to save on space is to degrade the navigation into a button drop-down.
This works; but on a device that sits on the fence between phone and tablet, this can leave the interface looking empty and bland.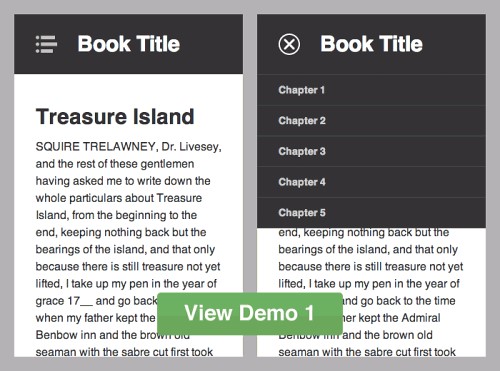 Source: smashingmagazine
This means that the standard break-points may need to start changing.
Those with bigger website budgets may even build a viewport specifically for this resolution.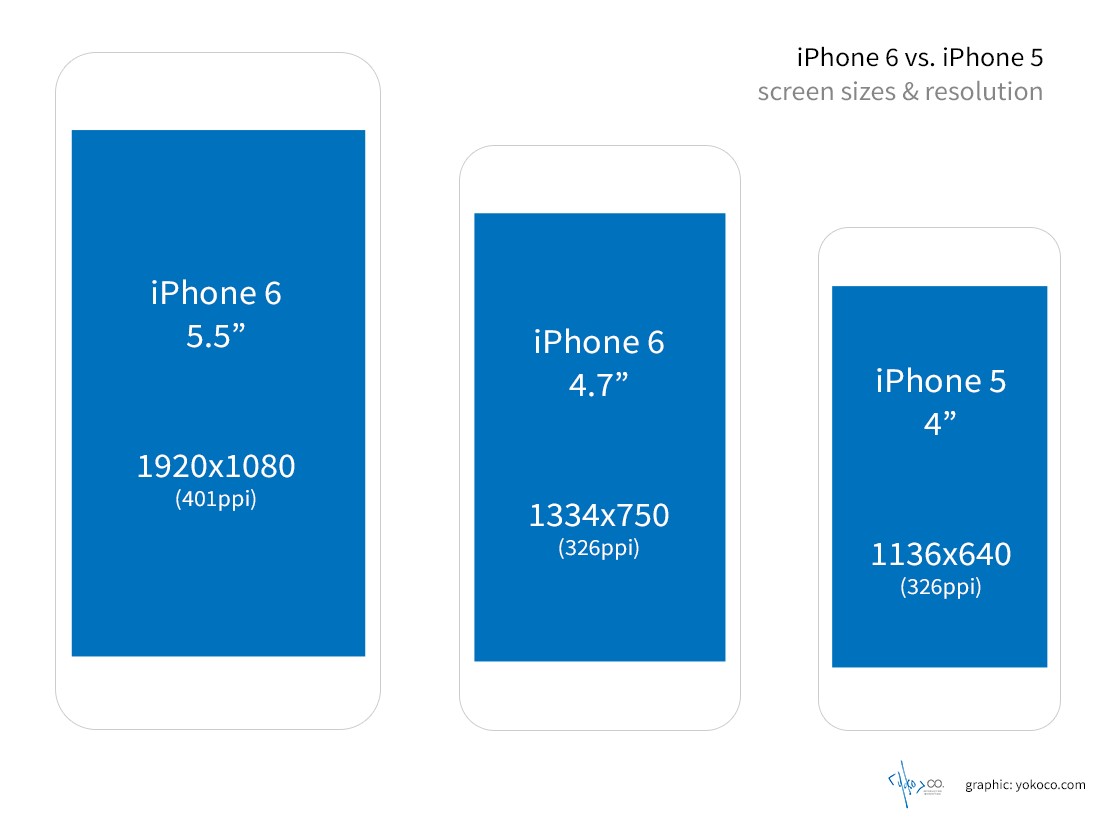 Retina HD display with 1334x750 pixels, at 326ppi
Check out this article: iPhone 6 Screens Demystified
Increased Power
Apple has bumped the specs of the device up considerably, giving us more power to play with….
The new dual-core 1.4 Ghz processor is claimed to increase processing power by up to 25%, with 50% faster performance for 3D graphics.
This is a web designer's dream, as it means they can flex their creative muscles without being bogged down by memory limitations that slow down the rendering of the website.
Techniques such as Parallax Scrolling that were once reserved for desktop users can now be delivered on mobile devices.
'Graceful Degradation' is a term that is slowly becoming less important as mobile browsers catch up with their desktop counterparts.
Also, the newly incorporated HTML5 APIs open up more possibilities, including features like 3D Canvas.
Faster Data Connectivity
Another common bottleneck for mobile internet usage was connection speed.
The iPhone 6 comes with 4G & LTE, which increases the possible file sizes of web pages.
This also adds to what designers can deliver.
Fingerprint Scanner
Like the 5s, the new iPhone has a fingerprint ID scanner.
The primary function of this feature is to actually log on to the phone without having to input the four-digit passcode.
We have all been frustratingly stuck at a website login screen, unable to gain access as we forgot what email address or password we used to register.
The fingerprint scanner should also ensure greater security of our valuable data.
Increased battery life
This improvement is not revolutionary; but more connectivity, power and battery life add up to increased usage.
These are some of the reasons why mobile web browsing is set to overtake desktop this year.
You can look forward to less excessive charging naps for your iPhone, and more emailing, texting and shopping for you!
Increased Business Use
With the Blackberry no longer existing in most people's eyes, Apple has capitalised on the gap in the market.
Apple's corporate program has enticed many businesses to incorporate iPhones and iWatches into their business operations to empower employees to work more effectively and creatively.
Furthermore, there is extended mobile device management support with a Device Enrolment Program (DEP), to let firms set up, configure, and supervise iPhones wirelessly.