Knowing the Lingo: The All-Important # Hashtag
Image: Jeffisageek
Thanks to Twitter, we've seen the symbol that is the hashtag jump to the forefront of modern communication and networking, but why all this hashtagging, what's so great about it?
The hashtag is deceptively powerful for such a little symbol.
It has created a new way to organise, categorise and search through swathes and swathes of information coming at us from all sorts of angles via the people and businesses we follow on Twitter.
The hashtag has also paved the way for online tools such as Trendspottr, which works to collate currently trending hashtags as a means for identifying the full range of subjects being tweeted about right now.
This is extremely useful for businesses, marketers, writers...basically anyone who wants to keep up to date with current affairs, discussions and what is going on around them.
We are big fans of the hashtag, and we hope this article will give you some ideas for using it more effectively on Twitter.
The # can teach you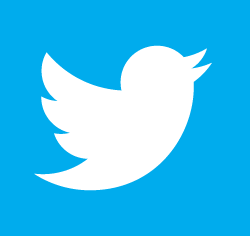 Twitter provides an opportunity to know and learn what industry leaders in certain fields are up to, and using hashtags strategically will help you to stay up to date with almost any area of interest.
Maybe you're a writer seeking some tips on getting published. Following # discussions like #GetPublished, #PromoTips or #AskEditor are easy ways to gain tips from other people already doing what you want to do.
The best thing about it is that it's interactive: You can join the relevant conversations, ask questions and demonstrate your own expertise in any given area.
Organise your #s
You can create lists of the hashtags you want to follow in your Twitter account which will help you to manage your social media campaigns and networking effectively. Using 
Hootsuite or TweetDeck to manage your Twitter account can also make your life easier.
Find your own #
Creating your own hashtags and using them effectively can help to spread slogans and brand names as well as details of events, competitions or promotions that your business might be running.
Essentially, Twitter works by word of mouth, but it's reach and scope allows you to spread the word much further and faster when your followers retweet your information to their followers.
If you're ever stuck for ideas, the Shorty Awards gives a list of some massively successful Twitter campaigns, they'll be sure to get your creative hashtag juices going!
Just remember though, people still want to see mainly words in your tweets, so keep your hashtags logical and balanced, and bear in mind that longer hashtags are less likely to catch on.
Learn the # netiquette  

#FollowFriday (or #FF) is probably the most important # netiquette detail to get used to if you're new to Twitter, it requires just one themed list of people that you follow each Friday in a tweet, together with the #FF tag.
If you get tagged in a follow yourself, it's like a Twitter recommendation, and worth sending a quick thank you message, (as it's the nice thing to do…)
If you're a business looking to get your Twitter account working more effectively, why not investigate some of these # discussions listed by biztechmagazine:
#smallbiz, #smallbusiness 
#marketing
#mktg
#networking
#entrepreneurs
#SmallBusinessSaturday, #SmallBizSat
#startups
#leadership 
#socbiz, #socialbiz,
#socialbusiness 
#collaboration
#ecommerce 
#management 
#tech, 
#IT
If you like what you see here, you might want to check out this post out at Mashable which gives even more detail on using the hashtag for business purposes. 
We also liked this infographic – a fine and snappy way of relaying why learning to speak the #hashtag language is a good move if you didn't know it already.