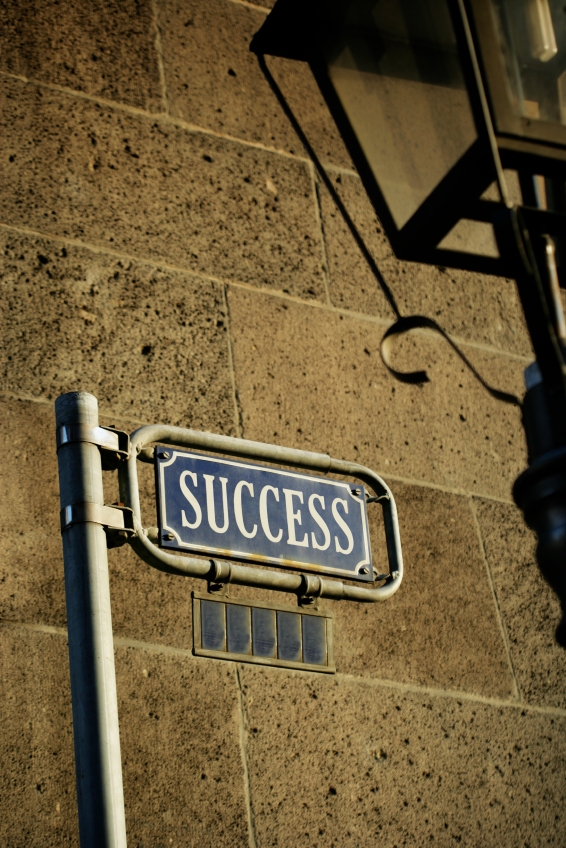 Social media marketing can be an overwhelming area to get started in: you have to learn a new language (hashtags, retweets, likes etc) and engage with new sites with quite different functionality and layouts, which seem to change frequently.
More to the point, it is time consuming to get a handle on, and can seem rather hit and miss in terms of its effectiveness.
A crucial aspect of any approach to social media marketing has got to be efficiency - Twitter and Facebook can take time to use, so it's important to make sure you're getting the best out of them.
With this in mind, it's worth taking advantage of some of the online tools and services available to perform various useful tasks for you when it comes to social media.
We mentioned Klout recently, a service that provides useful indications of your social media influence.
While it might not be wholly accurate when it comes to topics of influence, we think the outside perception of your company on social media channels offers a valuable opportunity to reflect on what you're doing and whether that ties in with how you want to appear.
There are various tools that can help in similar ways, and we believe tools like these that streamline your social media use are worth investigating.
There are several main areas where these online services can help you be more efficient, most of which are particularly useful if you are setting aside specific and limited amounts of time to engage with social media:
Schedule your posts
While scheduling posts should never be the only way you use Twitter & Facebook, as real-time engagement is vital, it is a handy way to concentrate your efforts and make sure they remain steady and consistent, rather than an irregular flurry.
There are several social dashboards that include a scheduling service: Hootsuite, Tweetdeck and Twaitter to name a few.
We use Hootsuite - a web-based dashboard that allows you to easily manage a mixture of social networking sites, follow keywords and schedule posts.
Stay in touch with what people are saying about you
Although Facebook notifies you when others mention you and Twitter allows easy access to public messages directed at you, there are ways in which you can trace less direct mentions of your business - allowing you to keep track of word of mouth, be it from other businesses or clients, and thereby react quickly to negative and positive feedback.
These services, several of which offer an alert for particular keywords, include:
Another use for these services could be content generation - if you're looking for news items on particular subjects.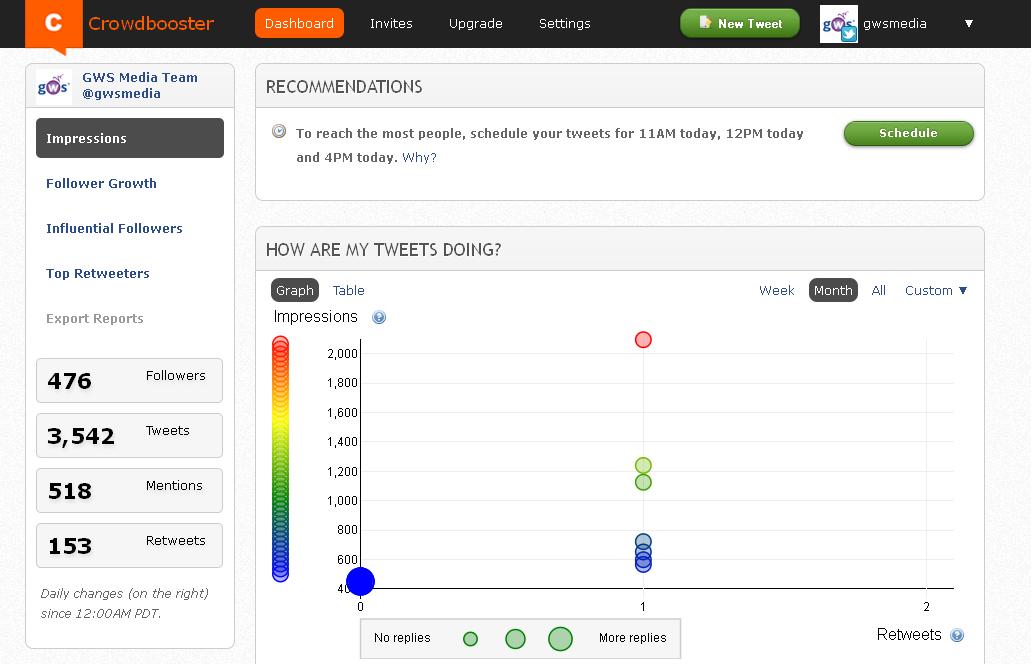 Crowdbooster dashboard
Refine your posting
In order to make sure you are reaching and interacting with the most people possible, it's vital to analyse your posts to see at what time they get the biggest audience and which are creating the most feedback.
You can do this by looking at Facebook's analytics service for pages, checking which tweets people want to share with others and get retweeted, and so on, but there are other tools which consolidate this data for you.
We've been using Crowdbooster, which maps out how posts / tweets are doing (how many people they reach, how many retweets/comments they get) as well as presenting information on influence and top retweeters.
Most useful are the recommendations for what time you should be posting - they aren't entirely specific, but do give an at-a-glance guide of what times are most effective, which works very well in conjunction with scheduling posts.
Build Your following
Services like Klout and Crowdbooster let you know who your influential followers are and the people you interact with most, but there are also other tools, like Friend or Follow, which give you access to information about the Twitter followers who you don't follow, and the people you follow who don't follow you back.
This can be useful information in case someone relevant follows you and you miss the notification.
These are just a few of the ways in which online tools can help you digest available information and coordinate your efforts in social media marketing to be more effective.
Are there any other tools we haven't mentioned, that you think are worthwhile?