Social Media as Visual Interaction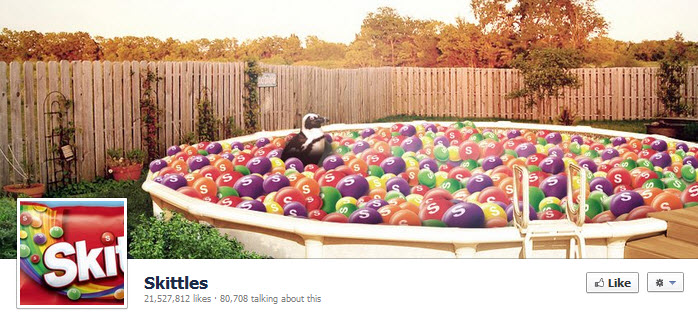 Facebook Timeline requires increased emphasis on visual branding
With Pinterest taking centre stage in the social media world at the moment, it is worth reflecting on this change and whether it might have implications for an online business presence.
Is it possible that communication is evolving towards mainly visual interaction too?
Is social media becoming more of a visual medium than one based around text?
It is a common sense notion that we live in a very visual society, one in which images are hugely significant, and the web is no different.
It was perhaps only a matter of time before social media took a turn from wall posts and tweets to a pure collection of images, and that is one of Pinterest's main attractions.
Jaqui MacKenzie suggests that Pinterest has become a pleasant getaway from the inevitable pitfalls of other social media sites.
You select images you like and bookmark them, no sifting through information which you don't want to engage with, especially as Pinterest seems to have hit the nail on the head when gauging what its users want to see (based on their previous pins).
Pinterest's notably different appeal is obvious at first glance, however, does it have the power to become a new mode of business communication?
As with Twitter and Facebook, its networking potential is vast, and it can be used to advertise and increase the visibility of a company in a unique and quite literal way.
As well as Pinterest's unique input into the visual scene of social media, Facebook's mandatory timeline feature too has quite literally 'changed the face' of Facebook, particularly when it comes to the way brands and brand pages situate themselves on Facebook.
Brand engagement has said to have risen by 46% as a result of the new timeline feature.
This is not necessarily due to the visual changes to their Facebook pages.
However, it is important to note that the 'cover photo' has become a great way to catch a Facebook user's attention, and brands and companies that have an established online presence have been using this to their advantage.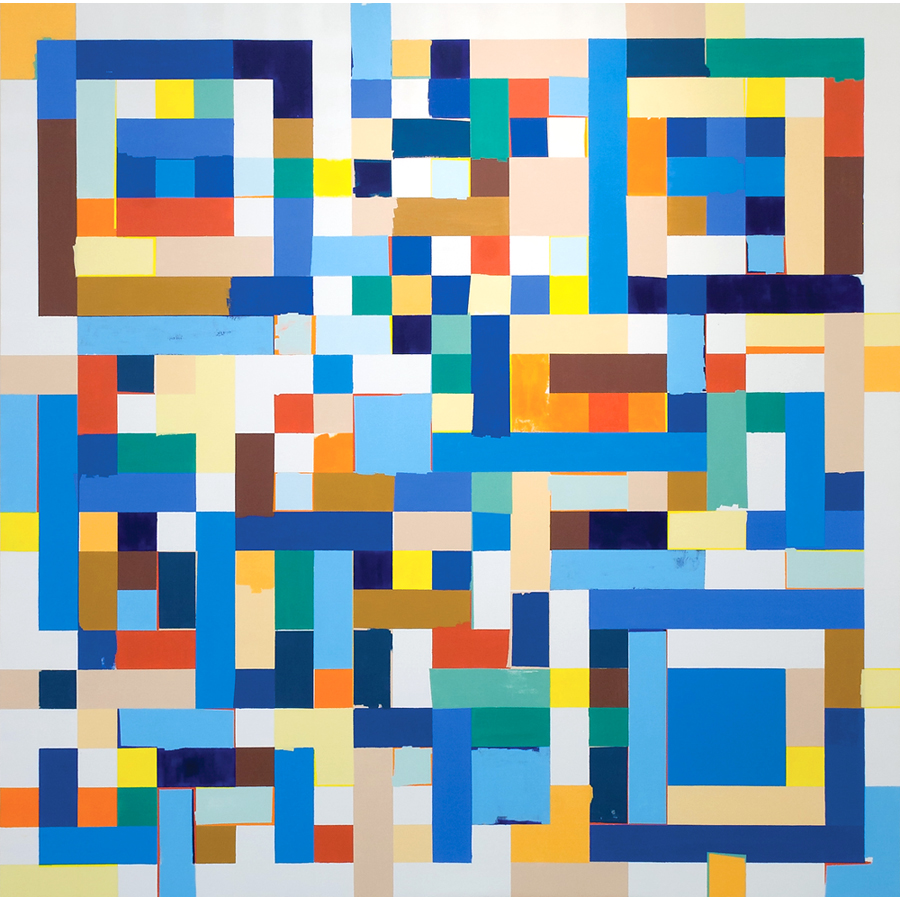 Kyle Trowbridge
As well as the business-related and communicative reasons behind the greater emphasis on visual social media there are also more playful uses of social media and technology in terms of visual essence.
Obviously this refers to one of social media's primary and foundational uses, and that is the user-to-user relationships it helps to forge and maintain.
Pinterest has become a great way of expressing creativity and interests without the need for words, and this is why we think it's here to stay.
In his article 'Can QR codes be the next Pop Art Meme', Bob Duggan shows that even the most technological features and links to social media can themselves become a visual sensation.
He is referring to the exhibition by Kyle Trowbridge in which he uses colourful adaptations of QR codes in his Warhol-esque pop art prints.
A brilliant way of creatively using what was intended as a purely functional technology.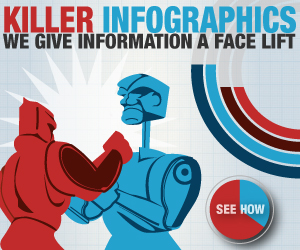 Finally, an image-based information source which we have always been a fan of, which is probably apparent if you take a look at our Pinterest page, is the infographic.
This is a way of delivering what can be considered quite dense information and statistics in a colourful, eye-catching and memorable way.
You can see some great examples of this at Visualoop.
Infographics perfectly fit in with the progression towards a more visual, rather than textual, use of social media, and because of this we think their use will increase dramatically.
James Schramko proposes the need to bring business and creativity together when suggesting the usefulness of infographics for online marketing, and the social media for the job is, of course, Pinterest.
Bearing in mind the ever-increasing business and brand usage of visual media, as well as the more surreal and creative aspects, the question is whether when it comes to social media, a picture speaks a thousand words.