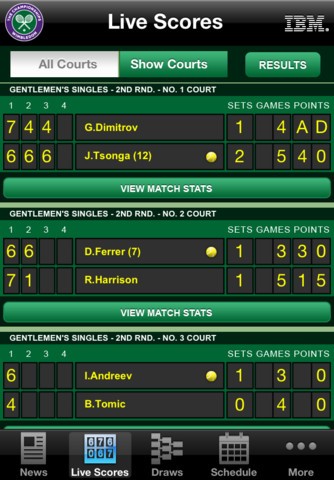 Get updates, games & player stats with the Wimbledon app
England has really embraced the sporting spirit this year, withe the Olympics fast approaching, the start of Wimbledon this week and an honourable attempt by the England football team in the Euros, it is hard not to take notice.
With so many sporting events to keep track of the chance to have all the fixtures at our fingertips seems ever more appealing, and with this come the rise of the sports app.
This week we will look at the popularity of sports apps and what makes them so appealing to sports fans.
1. Involvement / interactivity
A large part of the appeal of following sports if feeling involved even when you're not physically part of the activity.
Good sporting apps are interactive, allowing the user to get involved in the sporting spirit.
An example of a popular app in which the idea of interactivity and involvement is the central focus is the London 2012: Official Join In App for the Olympic and Paralympic Games.
This App prides itself on being both informative and entertaining helping people join in with the Olympics.
A particularly unique feature which allows people to interact is the Torch relay section of the App.
You can use the app to find out where exactly the torch is on its relay.
It gives you a profile of the person who has the flame at that time and even lets you tweet the torchbearers.
The app also lets you see Olympic events in your area and build your own schedule of the events you're really interested in.
The App is very adaptable and lets you tailor your experience of the Olympics to your tastes.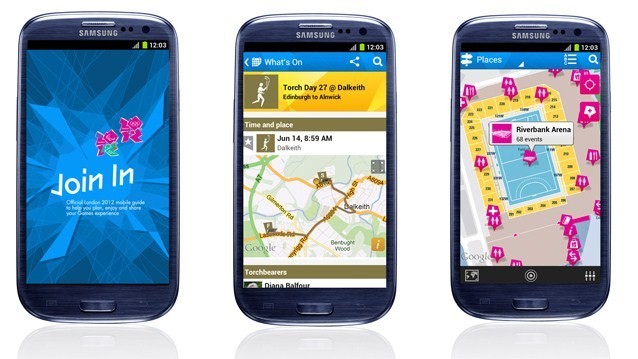 2. Informativeness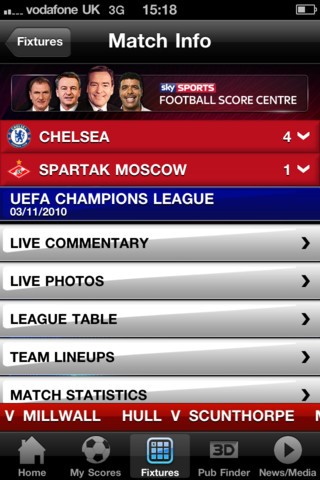 Sky Football
In order for a sports app to attain and maintain its levels of popularity, it needs to be informative.
The majority of sporting apps focusing on specific sporting events allow their users to see fixtures, dates, times and results.
In order for apps to keep their levels of use and give those that download what they want they have to constantly update in order to have the latest information.
Sky Sports Love Football Score Centre, along with a lot of other football apps, have a 'live commentary' function: this is particularly appealing to those who download the app as an alternative if they can't watch the actual match live.
3. Branding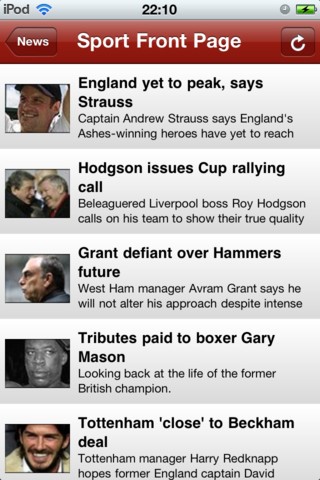 BBC Sports
Apps rely heavily on their branding and their general affiliation to the sport.
For example, two of the most popular football apps are by Sky and the BBC as they are already well-established for football coverage and information.
Because of this, other sporting apps have to offer unique features in order to generate downloads.
Miruna Corneau outlines 14 quirky mobile apps for football fans which target niche areas of information.
Like any app that offers information, sports apps need to offer something different and establish themselves within the field to become popular.
4. Usefulness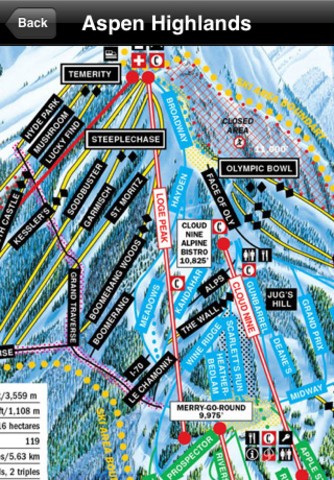 iTrail
The usefulness of a sporting App is often reflected in how informative it is, as the main appeal of sporting apps is to keep up to date.
Howeve, sporting apps which focus less on events and more on sports in general can be useful in alternative ways.
An example of a useful sports app is the iTrailMap, which allows you to choose Ski and Snowboarding trail maps in the area in which you are skiing or snowboarding.
As well as covering a niche area, this app is useful at a specific point where you would be unable to use another device.
The popularity of mobile apps is very dependent on how useful as well as how accessible they are.
Apps that are necessary because other devices aren't available or usable in that situation tend to be more indispensable to their users.
Like other apps, the best sports apps offer their user something new or something they can't get elsewhere.
Sports that are more personable and interactive have a wider appeal as they provide the user with more of a reason to download and keep using them.
Sports apps are among the most heavily downloaded, reflecting the growing passion of fans for sporting updates on the move, any place and anytime, in a more convenient and interactive format than a website would offer.