Weekly Round-Up: 34 Bristols, Twitter Media and Umbrella Installations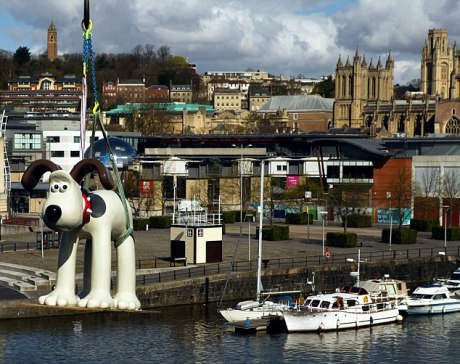 Gromit being carried into town, via Bristol Culture
We have been enjoying the summery feel to this week, and long may it continue!
With the Gromit Unleashed project almost here, here are some great photos of Gromit around Bristol as the project gains momentum.
You can find some great ideas on what to do in Bristol this weekend, including music, theatre, circus and exhibitions from Visit Bristol, and for a day out by the coast, Weston beach is hosting a kite festival.
The Arnolfini is set to organise an art project in Bristol based on inspiration from the 34 places called Bristol around the world - we look forward to seeing the outcome!
This week at GWS, we've been working on new sites for pvc skirting supplier Kents Direct, the Bristol cleaning products company Avanti, and a range of other organisations including Above & Beyond Charities, Alzheimer's BRACE and Bristol Storage.

Online Marketing and Social Media for Businesses
As the use of Twitter has expanded, and made it a key place to find breaking news, social discussion and celebrity gossip, it gets referenced not only across the internet but on TV and traditional media.
This article suggests ways that it benefits journalists, and with a large proportion of online news being viewed from social sites, there is now a symbiotic relationship between Twitter and traditional media.
If you're thinking of setting up a social media management account, here's some insight into the capabilities and benefits of using Hootsuite Vs. Buffer and the selling points of each, depending on how you use social media.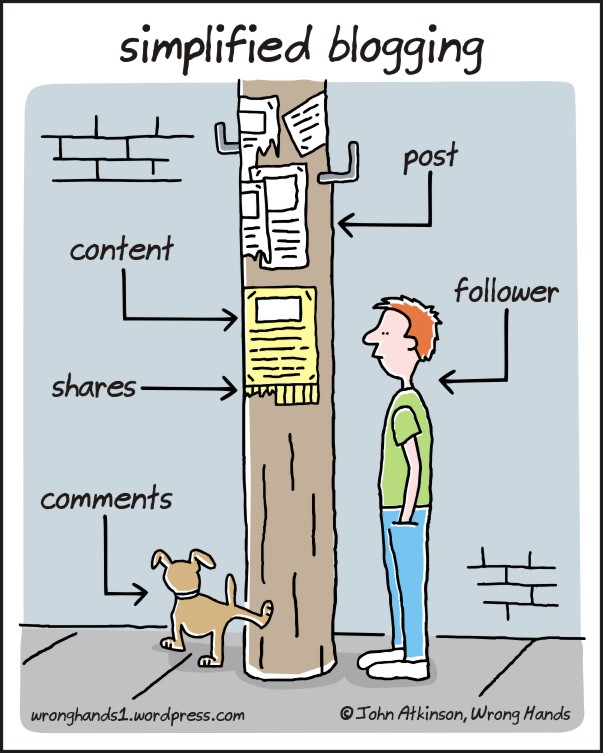 For blogging, these suggestions on how to measure blogging efforts include creating goals and following subscriptions using Google Analytics data.
This list of blogging and social media resources also gives some handy suggestions, ranging from helpful Twitter tools to tips on content marketing and books, and this simplified blogging image also made us smile.
We also hope you may find these ways to create engaging content useful, covering email and social media, Facebook pages, Google+ and the use of keywords.
Art, Design and Technology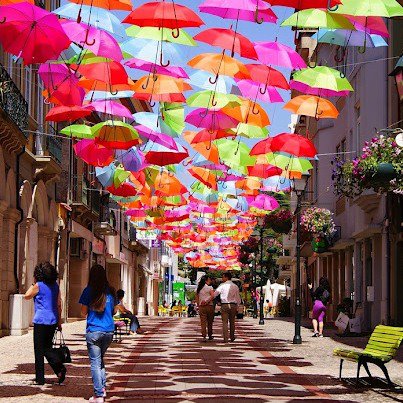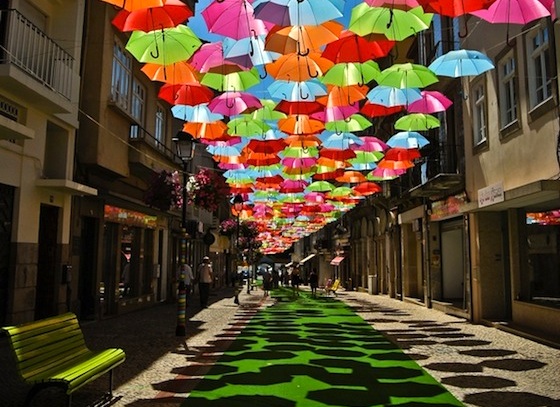 Umbrella parade, via TechMash
We liked the idea of this art installation which uses a parade of bright floating umbrellas suspended above the street to create dappled shade from the sun, (or here in the UK, shelter from the rain!)
This street art mural in Paris by Julien Malland, which plays with the idea of the wall as a curtain, reminded us of Banksy's 'sweep it under the carpet' work which appeared in East London.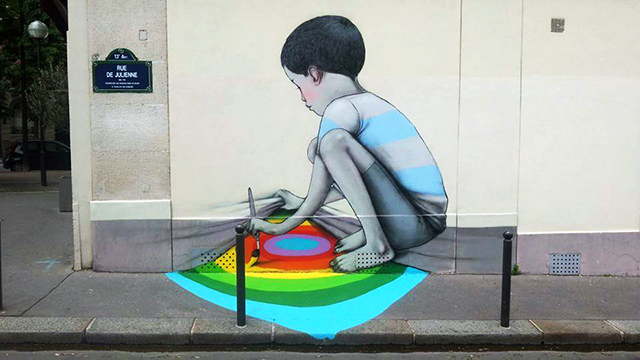 Mural in Paris, via Laughing Squid
Other designs and photography we liked this week include a VW bus-shaped tent, sunglasses that flash and dance to music, and these stunning photographs of space and planets.
We were also fascinated by a project which saw an electric car travel across the US powered by social media interactions.