Weekly round-up: blogging, eBooks and synthetic choirs
After a white Christmas and a chilly start to the New Year the GWS team have had a productive first week back in the office.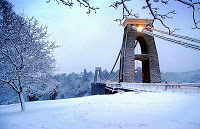 December snow in Bristol (via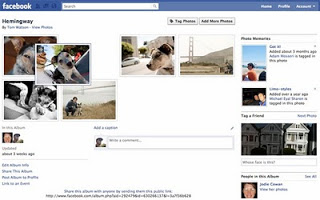 Facebook's 'drag-and-drop' tool (via WebProNews)
BBC Business Reporter Will Smale provides insight into the prospects for small firms in 2011. According to Russell Lawson, spokesman for the Federation of Small Businesses (FSBs), the government's spending cuts mean that accessing affordable finance and winning public sector contracts will continue to be a concern for many SMEs in 2011.

Other stories
According to The Economist Google's new electronic book shop, Google eBookstore, has 'successfully reconciled all that consumers want from digital reads'. A few small limitations to an otherwise comprehensive product mean that purchasers are 'not quite free as a bird...but as unencumbered as one in a rather large aviary'.  Nicely put!
Here at GWS we're fascinated by this research into the unique set of frequencies that make up the sound of a choir. We're not too sure about the prospect of developing a synthetic choir though –we'd much rather listen to the real thing! Another top find this week was this quirky selection of handcrafted city guides – an original alternative to the standard Lonely Planet/Rough Guide format.
Ripon Cathedral's choristers (via the BBC)
We were saddened to hear of the death of British actor Pete Postlethwaite who on Monday lost his long battle with cancer. Described by Steven Spielberg as 'the best actor in the world', Postlethwaite had strong connections with Bristol and trained at the Bristol Old Vic Theatre School. He told the BBC in 2002 that 'my experience with the Old Vic was when I started to feel and understand the power of theatre'. We were also sorry to hear of the death of author Dick King-Smith, famous for his novel The Sheep-Pig which was adapted into the film hit Babe. Like Postlethwaite, King-Smith had strong ties to the South-West, living in a small village between Bristol and Bath.
And finally, in light of recent weather conditions in Europe and North America, check out this fascinating blizzard timelapse filmed in New York – 20 hours in 40 seconds!