Weekly Round-Up: Google+ Places, Business Blogging Tips & Google World Wonders
Rather a short working week here as a result of the Queen's Diamond Jubilee celebrations, with plenty to do in Bristol (as reported by our Bristol Unique Guide App on Facebook and Twitter).
Still, we made the most of it with a series of productive meetings.
We've been working on the website for management accounting specialists BookCheck, and the new version of our iPhone App for Clifton College has now gone live, with new videos, maps and photos of college life.
Clifton College are having an exciting year celebrating their 150th birthday - one of the most exciting events is just under a month away, a concert on the close, comprising live music and a spectacular light show, which we are excited to be attending!
Businesses using social media
Big news for online visibility is that Google Places are now linked to Google Plus - if anyone is searching for you or companies like you, the Google place profile they see will be your Google Plus profile.
This is certainly a compelling reason to take charge of your Google Plus profile, and indicates how important it will be as Google searches become more and more localised.
We've got a couple of useful links for anyone blogging for their business.
Firstly, what is quality content? Worth reading to make sure your writing is doing as much as it can for you.
And secondly, 21 tips and tactics for business bloggers.
The articles on Pinterest still keep coming, but we thought this one was worth looking at as it has some potentially useful tips: 10 commandments of using Pinterest for business.
There have been changes to Facebook pages recently, and this article does a great job of bringing everyone up to speed.
Design & Technology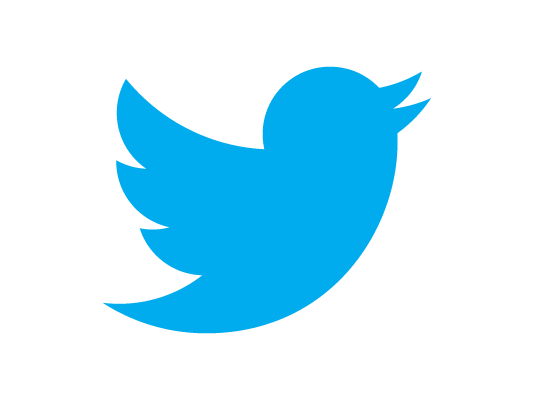 New Twitter logo
Really interesting look at responsive design - quite a lot of technical content, but some useful overall thoughts to consider for non-designers too.
Twitter has redesigned its logo, opting for a more streamlined branding approach - what do you make of it? (It's also worth noting that this means any social media buttons need updating)
A wonderful design inspiration via Brain Picker - a whole host of fantastic Soviet propaganda posters, which are fascinating to consider as a precursor to so much of the visual language of advertising now.
Google has set up a fascinating project, allowing virtual access to places around the world they are calling 'World Wonders' - including Stonehenge, Route 66, Versailles - it is definitely worth checking out.
And finally, a bit of fun to finish: A Brief History of Video Games
Now it's your turn!
If you've featured any useful tips, advice or interesting posts on social media, design or technology this week, please add a link to your blog in the comments.