Weekly Round-Up: Klout, Target Audiences & Bike Design
Here's what's been catching our eyes this week:
Businesses using social media
On the blog last week we did a post on the
usefulness of social media metric Klout
in providing an opportunity to check how you are perceived through social media (and whether this matches how you want to be seen). This week we've seen more interesting articles on the subject, both suggesting that while Klout isn't the most accurate of metrics (in terms of your Klout score), it is still useful to businesses. One discusses the gap between user expectation and Klout's delivery, and the importance of
context and relevance to interpreting Klout
. The other discusses
gaming the system as a marketing strategy
, from the perspective of engaging customers. 
Art & Design
This week the BBC has unveiled their
new website
, currently in beta stage.
Creative Review had an interesting post on the design of the site
, particularly focusing on the main carousel feature and their aim to promote intuitive navigation of the site, building on the increase in use of touch screens and the swiping motion associated with them. We like the uncluttered feel of the page in comparison with
the current website
; the layout seems to make navigation to other areas more intuitive, while the subtle colour coding helps pick out the type of news and content.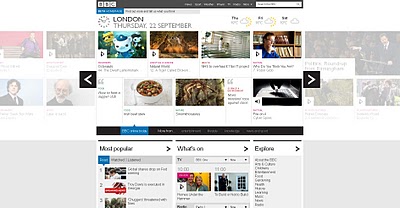 BBC - new site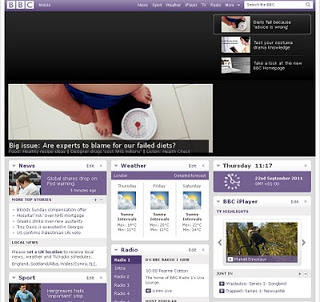 BBC - current site
For fans of design and of bikes, we love this design concept that personalises your bike:
write a bike.
Bristol Events
Talking of bikes, this week
Bristol Cycling Festival
has been running all sorts of events, from group rides to bicycle dating and play sessions. The Festival continues through the weekend with a cargo challenge, 2-wheeled drive-in cinema and much much more.
Also this weekend in Bristol is music/comedy/theatre/art/circus festival Brisfest, which takes place in venues scattered along the Harbourside, with the main hub in Millennium Square and Lloyd's Amphitheatre, and the Arnolfini's 50th Anniversary weekend.