What are the Different Types of Website?
There are many different types of website; and while any attempt to categorise them is bound to be imperfect, there are some broad types based on their purpose and the type of organisation they are created for.
Here is our attempt to summarise the most common types that we have encountered.
In this first part, we explore ten types of website, focusing on sites for business and non-profit organisations.
1. Business websites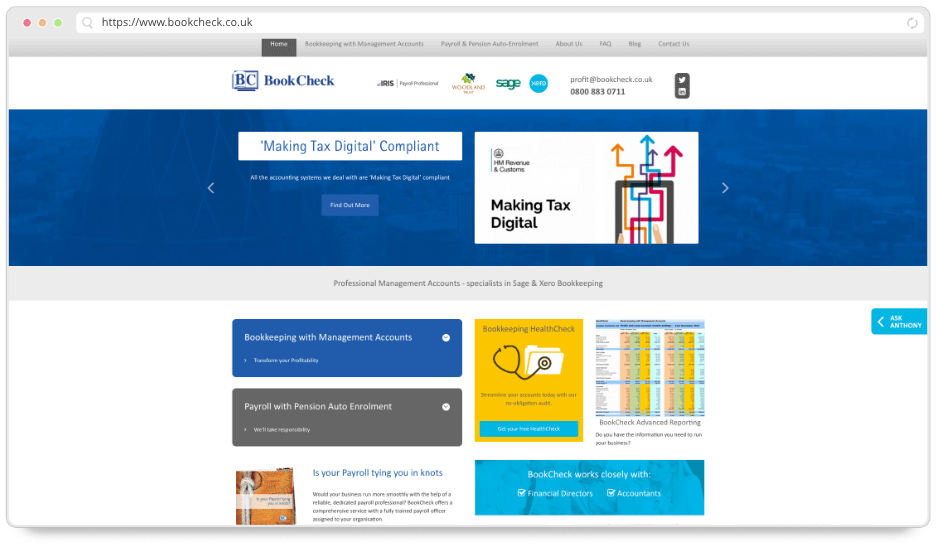 A business website is a website designed to represent the identity of a business on the Internet.
There are many reasons why a business might want to be visible on the Internet, including public perception of its size, sophistication, modernity, connectedness, customer service and reliability - and typically to encourage enquiries from potential customers or partners.
It is still the case that not all active businesses have an Internet presence. Some tradespeople (such as plasterers and electricians) may get enough business through word-of-mouth recommendations and through contracts with established contacts to feel no need to advertise their services on the Internet with their own website.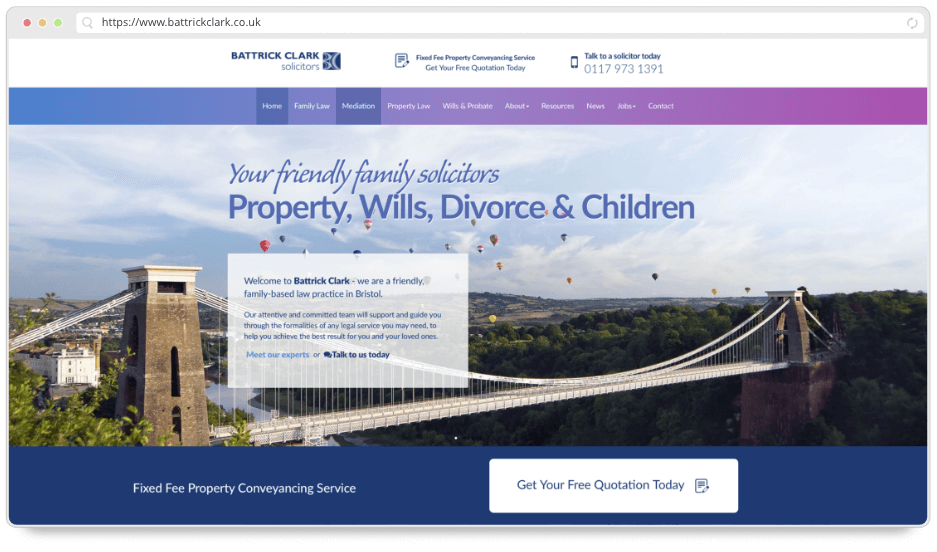 Likewise, some professionals may look for jobs on third-party websites like LinkedIn or lead-generation websites e.g. ones where people can post details of their building or transportation requirements. Traders on websites like eBay and Amazon may not need a separate website to supplement their presence there.
It is more important to have your own website if your business has or seeks to recruit employees, is seeking to attract contracts and sales by advertising itself online, or needs to represent its services in a professionally presented and modern way to its target market. It is still often the case that someone will inspect your website even if they have received a personal recommendation to use your services.
In practice, most businesses trading in the UK nowadays have a business website.
A business website with enhanced functionality may include a log-in area for customers where they can download documents and items that are relevant to them, an intranet for staff and customers, or perhaps interactive quizzes or a product/service finder designed to establish what product or service is needed by the visitor. Another example of enhanced functionality could be a website with case studies linked from a map, so that you can see what has been worked on in different areas of the UK or abroad.
Large international corporations that do not directly sell to the public will typically have big, glossy websites designed to represent and uphold their brand and corporate image.
---
2. Brochure and Catalogue websites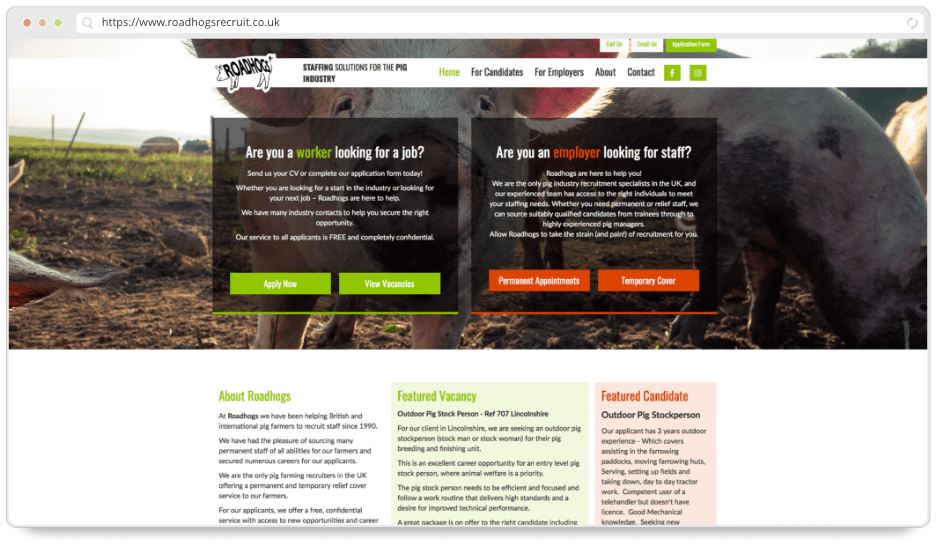 A brochure website is a website designed to display a business's products and services to view online. It will typically include testimonials, case studies, appropriate images and video.
A brochure website is simpler than a catalogue website as it does not need to list a large number of different products, but simply serves as an attractively-presented online advertisement for the business, showing where it is located, how to make contact, and in general terms what products or services it offers. A brochure website can be quite simple and consist of a single page (though usually at least five pages), whereas a catalogue website will tend to have dozens or hundreds of pages representing different product ranges and individual products.
A catalogue website is different from an eCommerce website in that it does not allow online checkout and payment for goods or services. It is designed to showcase them and induce those browsing to make contact with the business to place an order or request a quotation, depending on what is being offered.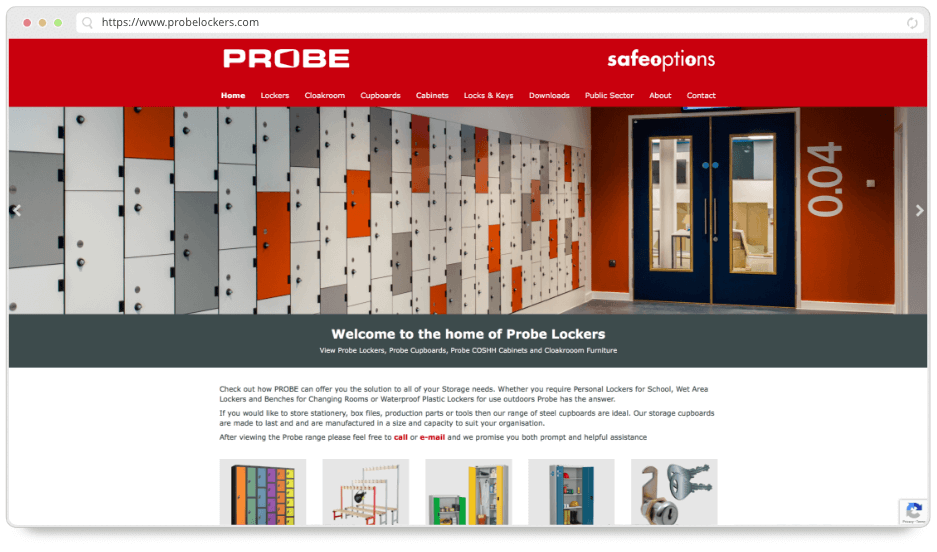 Both catalogue and brochure websites are subsets of business website.
---
3. eCommerce Websites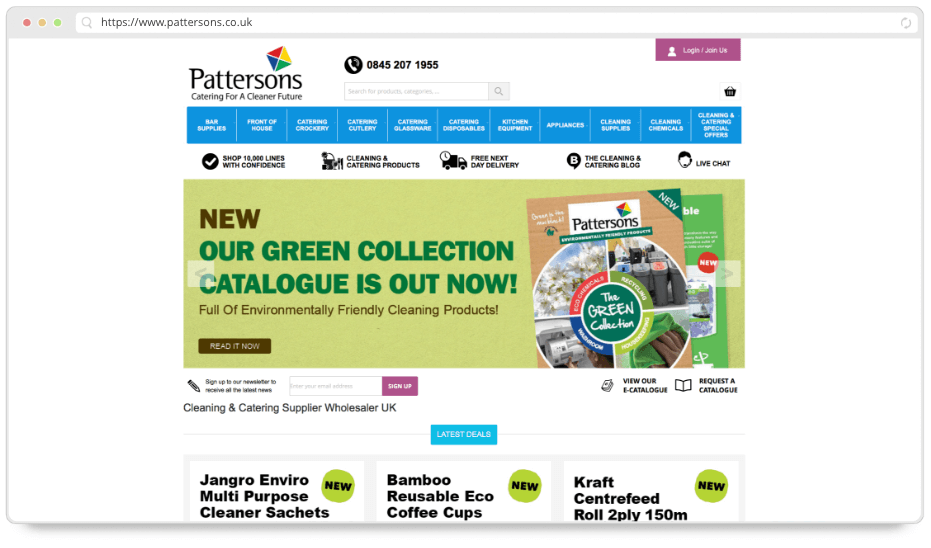 An eCommerce website (an abbreviation of Electronic Commerce website) is one designed and set up to allow customers to make purchases of all a business's products or services directly online including making payment through an online gateway. This can be done at any time of day or night without requiring a phone call or some other form of direct contact with the business.
eCommerce websites display all the products or services that can be purchased, then allow those browsing them to add as many of these as are wanted to a virtual shopping trolley known as a 'cart' (after the American English term for shopping trolley).
Once the buyer has added to the cart everything he or she wishes to buy, a virtual checkout process is provided, allowing the purchase to be processed.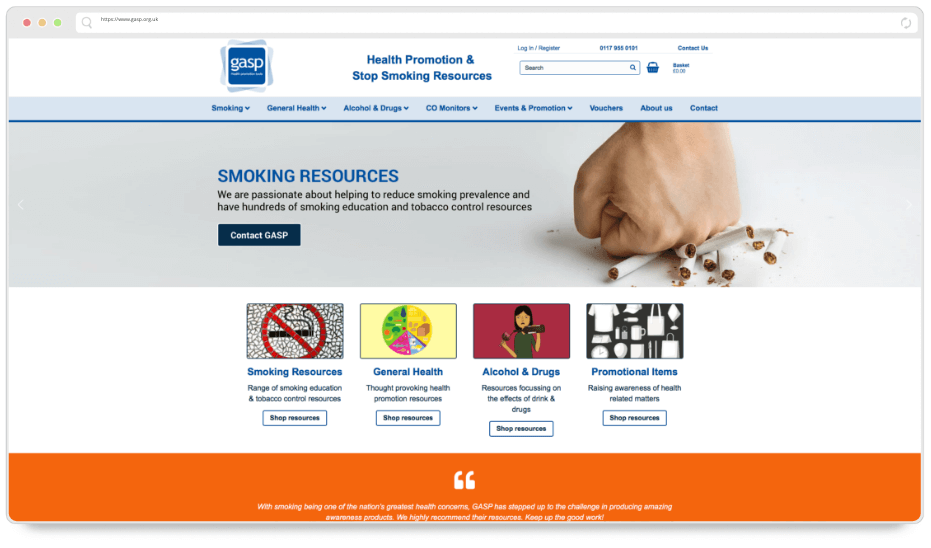 This is generally integrated either with a credit / debit card payments processor such as Worldpay, or with a virtual online payments system such as Paypal, which can be set up to draw money directly from a current account or from a virtual balance.
An eCommerce website is another type of business website.
A subset of eCommerce websites are eCommerce marketplaces and aggregators. These are sites that allow many individual traders to set up their own presence within a common platform providing a coherent search service so that visitors can find and compare multiple vendors for a product. In return for listing their wares on these sites, traders typically pay a commission on every sale or lead to the host website, in much the same way as the tenant of a bricks and mortar store must pay rent to its landlord.
Well-known eCommerce marketplaces include eBay, the Amazon Marketplace and Abebooks.
---
4. Non-profit websites
A non-profit website is one that represents a not-for-profit organisation such as a medical research charity, an overseas aid charity, or a heritage charity.
While many other types of website are technically not for profit, including educational websites representing public and some private schools, the term non-profit websites tends to be used about charitable organisations other than schools and colleges.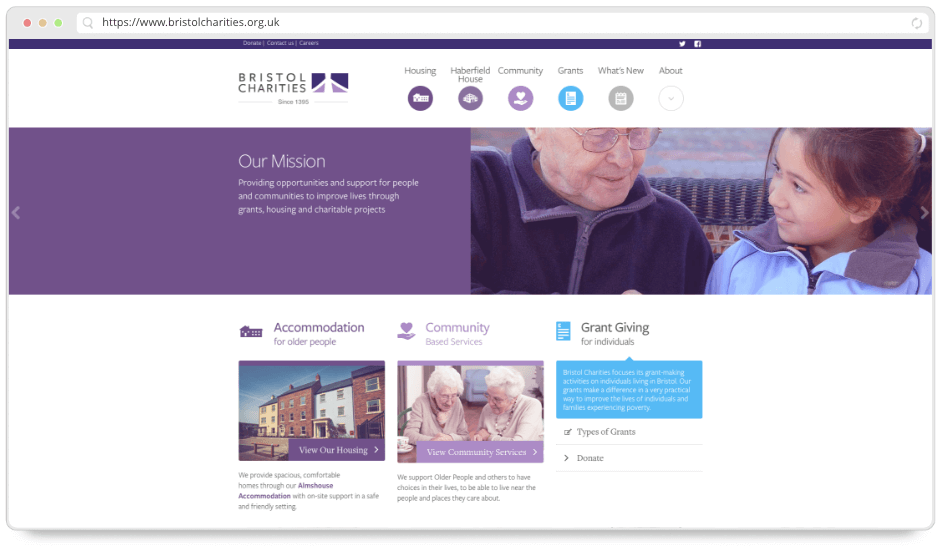 Non-profit websites normally present the work of the organisation in terms of its benefits to society as well as to individuals who have been assisted or funded. They are likely to include details of how to make donations and bequests, and also how to apply for funding (if applicable).
---
5. Educational websites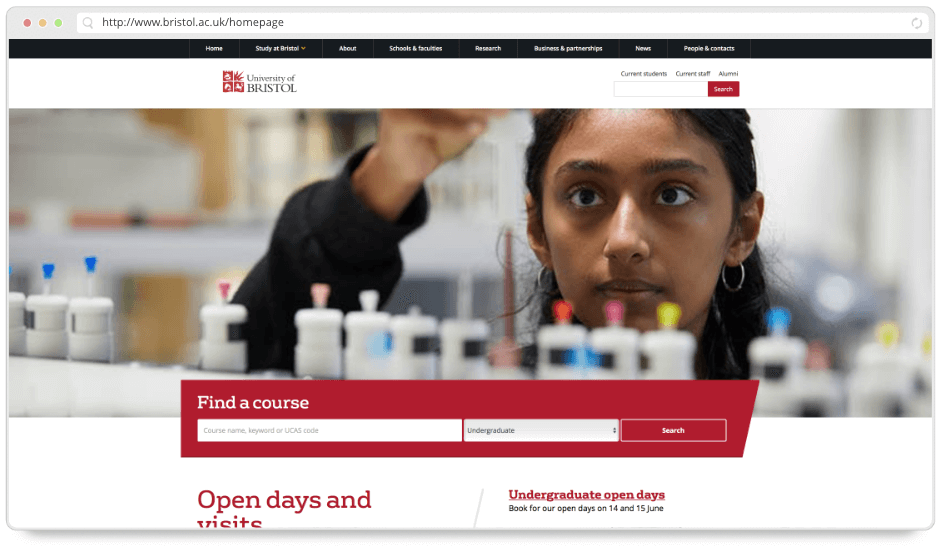 An educational website in its narrowest definition is one representing an educational institution such as a traditional school, college or university. It may also represent a private education provider such as a tutor, or a virtual college offering online and distance-based courses.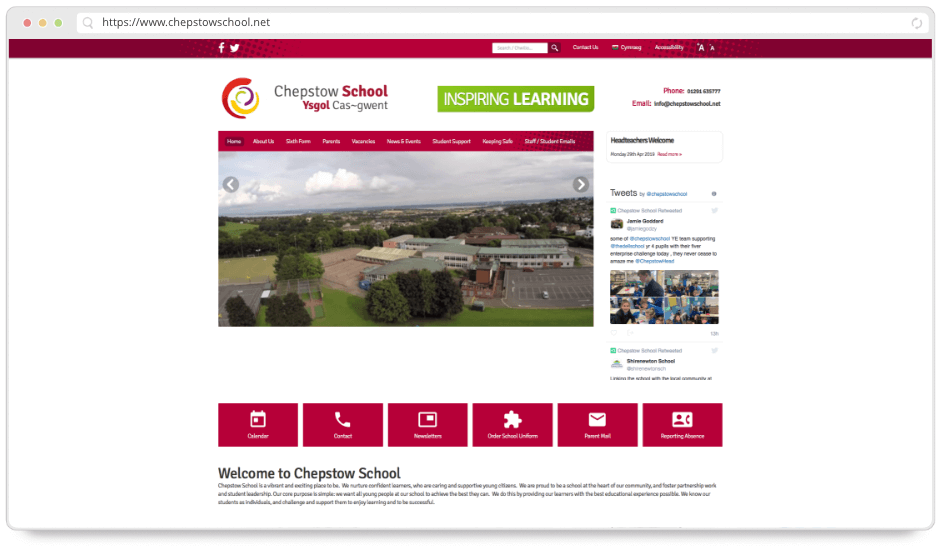 Educational websites should be designed to represent their education providers as professionally and as welcomingly as possible, so that they attract students and reassure both students and parents about the quality of education and pastoral care provided.
They do not necessarily include educational sources on the website itself, but are likely to give details of each educational department within the establishment, photographs of the campus (if applicable), term dates, fees, addresses by the principal or head, contact details, and news.
---
6. Business directory websites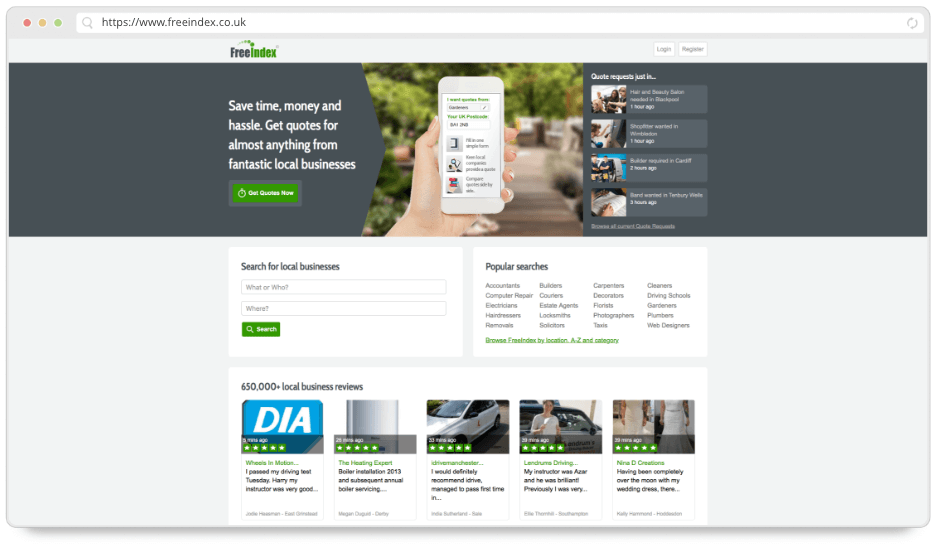 A business directory website is one that gathers together data on many different businesses in one place. Such websites have traditionally been useful places to advertise on and have also served as valuable sources of free links to business websites, although increasingly such links, being free to obtain, have been downgraded in value by search engines such as Google when it assesses the authority of a domain based on inbound links.
Some business directories are national and cover all fields of business; others are local but still cover all fields; while still others are specific to certain areas of business, and these are sometimes national but also sometimes international.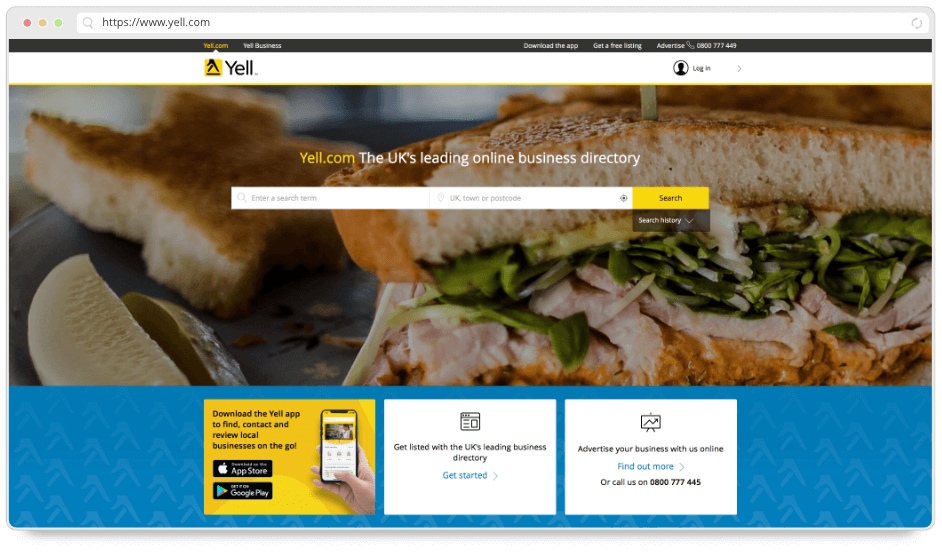 Yell is one of the best-known UK business directories, thanks to its origins in the Yellow Pages print directory.
Some business directories are monetised entirely by allowing third-party advertising, while others offer enhanced listings and other promotional services in return for a paid subscription.
---
7. Portal websites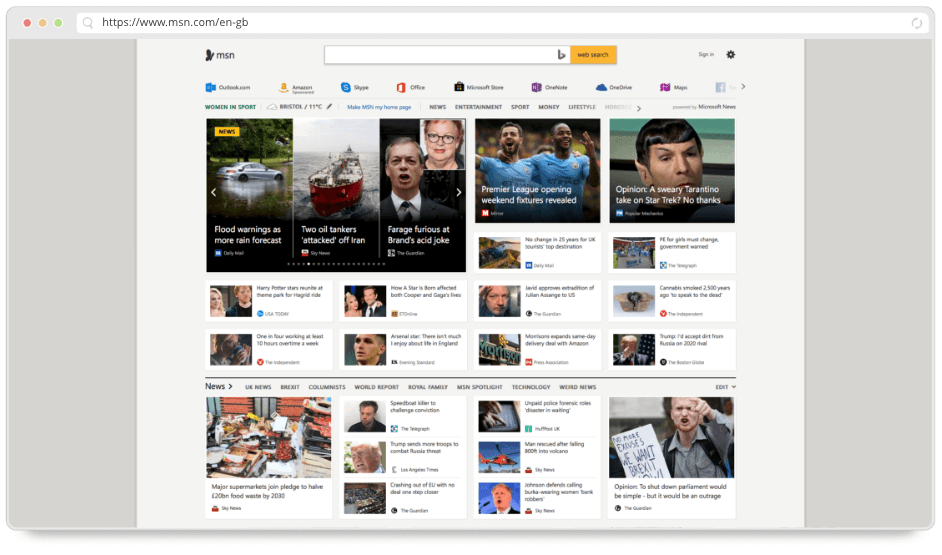 A portal website is one that links to a large number of disparate sub-sites or external sites. It is designed, as the name suggests, as a portal or entry point to other content, and will typically try to attract a high volume of traffic by linking to a wide range of interesting content and other features.
Such sites may also play the role of selected content aggregators, in that they gather together and display in preview form material that is displayed more fully at the subsites or external sites that the previews link to.
The most successful portal websites have historically included whole World Wide Web search engine functionality, whether on their home pages or in a dedicated sub-site. The inclusion tends to have been a major driving force behind high volumes of traffic and contributed significantly to their having a very high page rank or domain authority.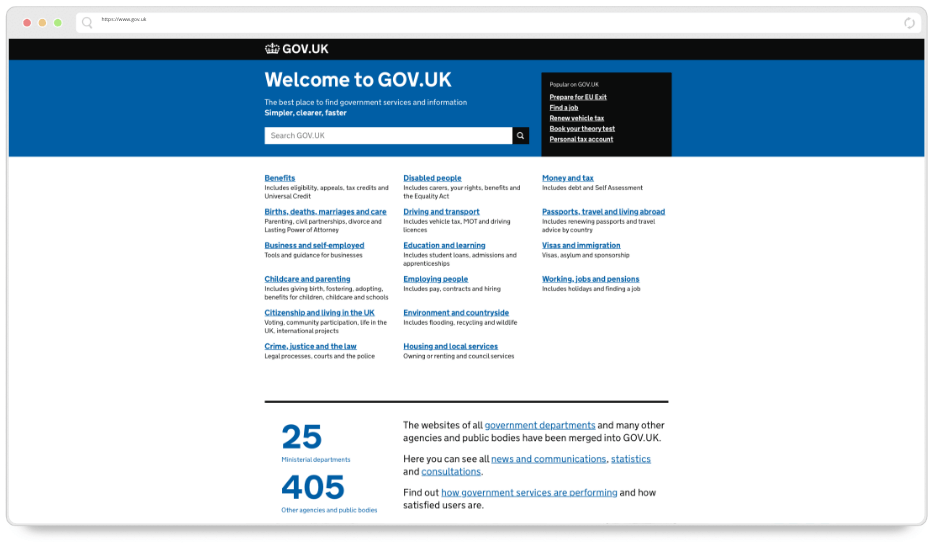 The best-known portal websites with integral search engines have included Yahoo, AOL and MSN. But there are many other types of portal websites without search engines that serve more niche areas of interest.
Among the features that portal websites link to may be online games, news, online books, community and forum websites, music, videos, and externally hosted articles on particular topics. There is no stricture to limit what a portal website may link to, but portal websites are generally most effective if they either try to appeal to general popular interests with mass appeal or focus on a particular niche area of interest and do not stray too far outside that.
---
8. Search engines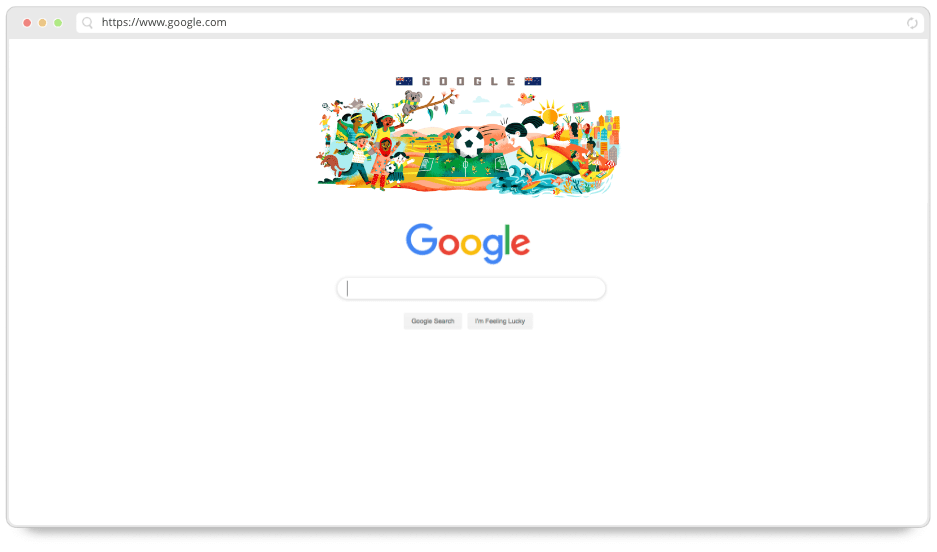 Search engines are resources serving as keys to finding relevant content on the Internet. These platforms differ from portals in that they do not spoonfeed curated or managerially selected resources to everyone who visits them. Instead, they begin by presenting a blank slate in the form of a search query box into which the user must type text or (in the case of some image search engines) paste a picture.
Where text input is involved, the search engine is programmed to respond to the user's word, phrase, series of words or sentence, and then interpret the intention of the query, before processing it through an algorithm that seeks to present the most relevant websites or image results.
When an image is pasted, the search engine is programmed to find the same image and similar images on the Internet. This can be useful for the purposes of identifying the artist or photographer responsible for an image that is unrecognised, or for those of finding similar images for use in a particular project.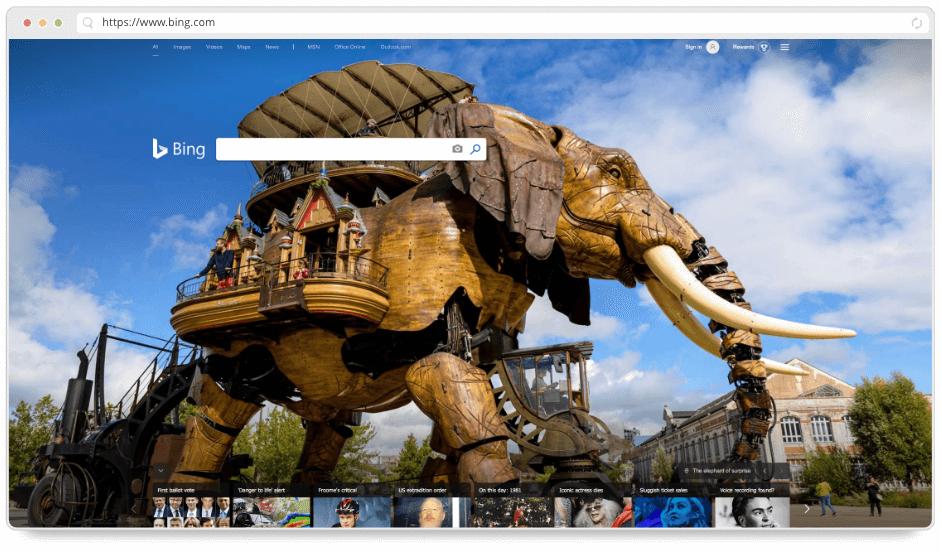 Search engines have been a mainstay of the functionality of the World Wide Web as a network of accessible information since its early beginnings in the 1990s. Some of the early big players have fallen in popularity and ultimately become obsolete, while Google has become dominant and still others such as Bing have risen up to take a chunk of its market share.
Besides general-purpose content search engines, there are also others with specific purposes such as those designed to find particular types of product for sale. Book search engines are one of the best-known examples, with Bookfinder, Addall, Vialibri and Eurobuch being among the biggest players in the market. Though monetisation methods vary, they typically charge a membership fee to or take a commission on leads to the bookselling eCommerce marketplaces or other booksellers' websites whose listings they link to, whenever a user either chooses to click through to one or subsequently purchases it.
Search engine visibility is a very important goal for any businesses that seek to attract new customers online, and this is where the value of search engine optimisation comes into play in the development of a business website.
---
9. Crowdfunding websites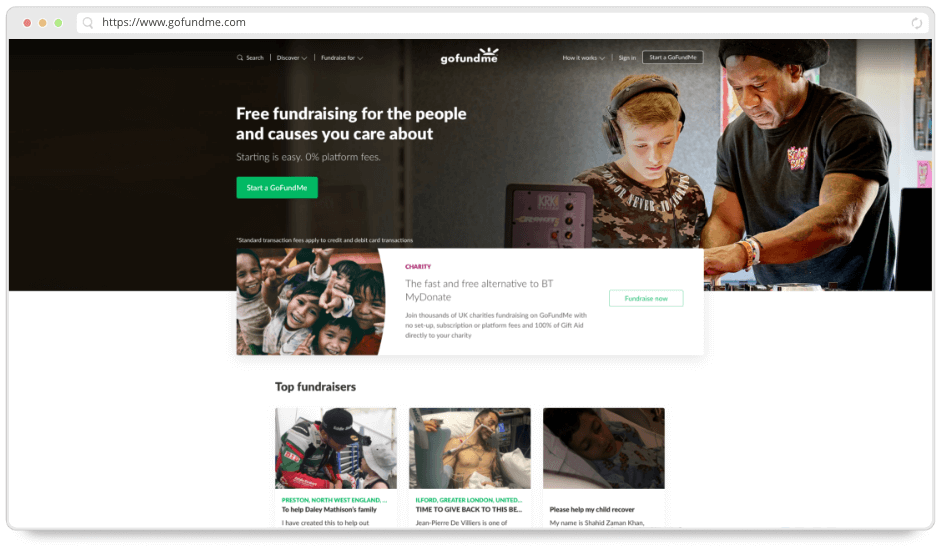 Crowdfunding websites are a relatively recent phenomenon that has become an important part of the web economy. They vary from websites designed to allow individuals to make personal charitable appeals to their friends and families, such as for medical care, through to those designed to allow small businesses and new start-ups to develop a new product and bring it to market. In between are those such as Patreon which allow individuals to pledge ongoing financial support to a researcher, content provider or other individual.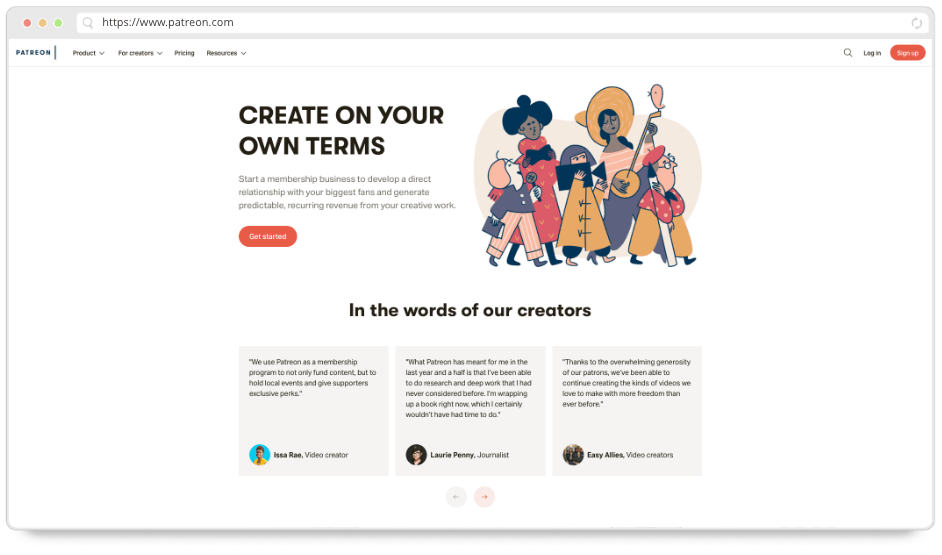 Large charitable organisations tend not to use crowdfunding websites, instead appealing directly for donations and legacies on their own websites, through third-party advertising, on the streets of town and city centres, and at events.
---
10. Portfolio websites / CV websites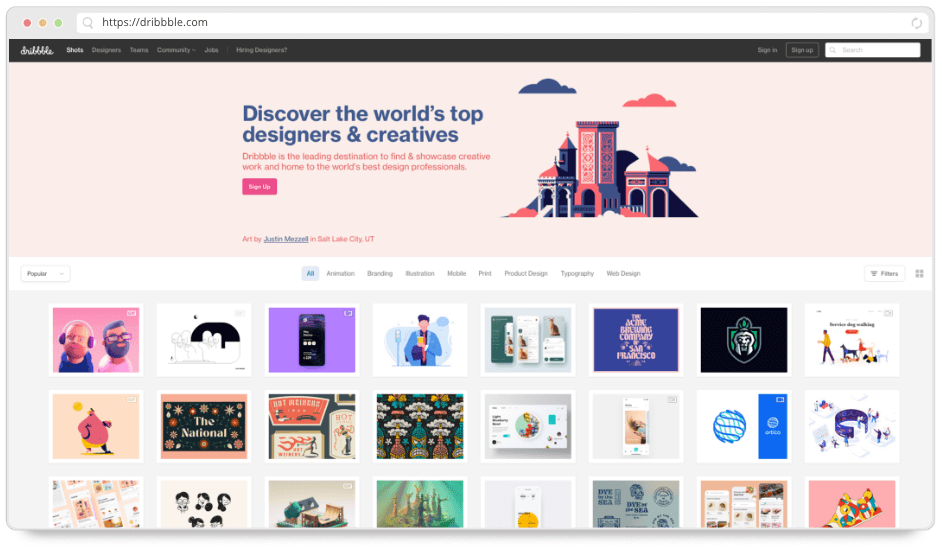 Portfolio websites are ones serving as a showcase of the work of artists, writers, craftspeople, designers and others working in creative fields.
They will include a gallery of samples of the individual's work, if the work is of a visual nature. If the work is of a literary nature or otherwise in written form, portfolio websites will include extracts from or samples of the individual's written work, and information about any books and other publications that the writer has produced.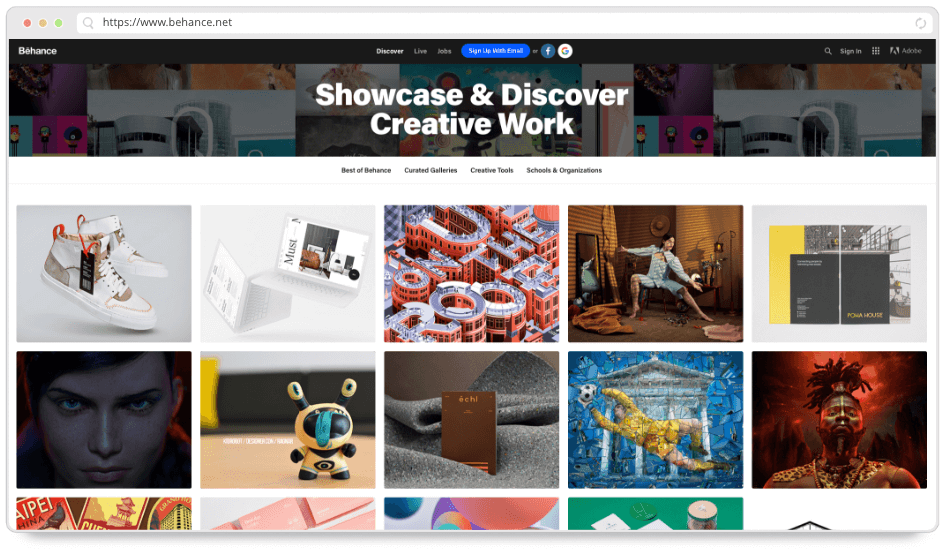 A CV website (also known in North America as a resumé web site) is a simpler website serving to represent the professional life of an individual by illustrating his or her employment history and qualifications. Not everyone works in creative fields that allow for their work to be displayed in a portfolio.
Both forms of website may be used in support of applications for jobs and to help the individual attract other work. Because their primary focus is professional, information about the individual's personal life is likely to be limited, and the tone will tend to be relatively formal, though some mention of particular interests may be made to the degree that this may be seen as showing personality in a way that could help attract employers.
---
So, we've covered 1 through to 10; move on to part two for 11 to 20 where we look at websites that are not strictly-business related but give great insight in how to design for purpose and audience.
---