Facebook Messages, the Rod Stewart Fan Club, and Obama's book
This week might have been wet and cold outside....
But inside the GWS Offices we have been keeping things bright and lively, not least while producing our latest website video.
Paul and Elaine Robinson of The Florist Ltd, came in to film their segments for a short video about their online flower delivery service to go on their website. 
Here are the GWS Team's top stories and news links for this week, including a great global tweet map!
Read on:
For businesses using social media:
Finding it difficult to interact and engage with contacts on social media? Here are some tips you might find useful for building reciprocity.
Finding it tricky to make time to blog, or even that writing a blog just takes you too long?
The main story of the week... 
Facebook is evolving its message service.
But what do the changes mean for business users?
One thing we at GWS spotted was the plans for integration with Microsoft Office (enabling you to send word or excel files as attachments to Facebook messages), which means you could share documents within a Facebook group.
This has great potential, and could be particularly useful for charities, who could bring together social interaction and the kind of data on targets and projects that could really inspire volunteers - making available the kind of documents normally stored on their own websites.
What kind of impact do you think this could have on the way you use Facebook for business?
Art & Design:
Want to see where the most people are tweeting from?
'World of Tweets' is a pretty stunning website that combines function (realtime global twitter statistics) with style: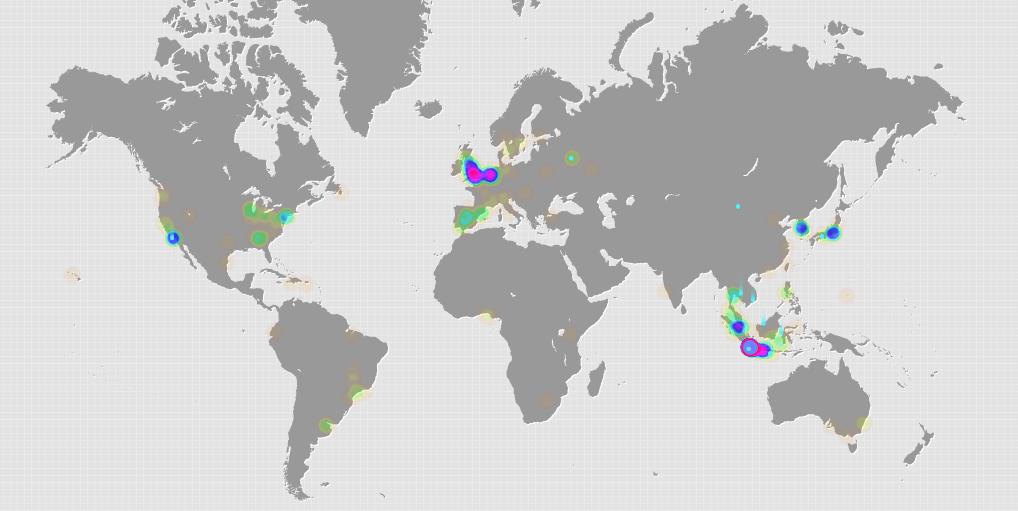 A gallery of work from one of the great graphic designers, Neil Fujita, who died this week aged 89.
Want something interesting to look at while out on a walk? Here is a guide to the best sculpture parks in the UK. 
Other news:
With news of Google's collection of data for its Street View being investigated by the FCC, John Rafman's blog of some of the weirder glimpses of life currently on Street View makes for interesting viewing (the above being one of our favourites)!
The design for the new London bus has been unveiled - we think it looks pretty snazzy.
Thanks for reading - we hope you enjoyed, and we'll be back next week for the last days of November before we have to start thinking about Christmas!
Sigh.... Happy tweeting!