How to develop your Twitter presence: voice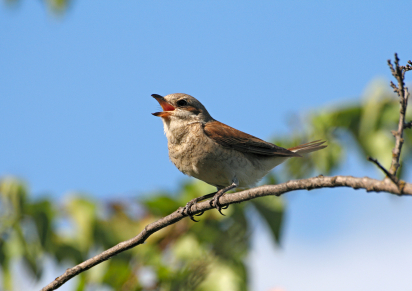 As we mentioned in a previous post, one of the topics we shall be focusing on this year is social media marketing, and more specifically, tips on how to develop your Twitter presence.
We thought we would kick this off with one of the more fundamental, but perhaps hardest, aspect of presence.
The development of your 'voice' on Twitter is crucial to determining the tone of your interactions and communciations on this social media platform.
It is something that you need to think about in relation to all aspects of social media, but is particularly important to Twitter, which has a much more conversational tone built into it.
However, establishing the tone of your brand or company can be quite difficult, especially if there are multiple people tweeting for the company (one way to approach this issue might be to have each person sign their tweets, thus transparently signalling who is saying what rather than trying to stick to a single 'voice').
We've come up with some tips to help with establishing your business' 'voice' on Twitter.
1. Brainstorm.
A useful first exercise is to brainstorm qualities you want for your presence.
Think of the top personality traits you want to incoporate, almost thinking of your Twitter presence as a person.
Ask yourself: What are their interests? What would they engage with? What are they passionate about?
Thinking about your Twitter presence is about projecting an image of your business, so what kind of person do you want people to associate with it?
Listing qualities will help you to clarify these issues, and will also give you something to come back to, and remind yourself of now and then (particularly useful if the account has multiple contributors).
2. Establish an agenda.
Thinking about your 'voice' should go hand in hand with establishing your agenda for using Twitter, as these two considerations are necessarily intertwined.
Think about what kind of information you want to share - will you be posting promotions and offers, or offering your expertise about your industry?
The nature of the conversation you want to particpate in will determine to a large extent the kind of tone you will be taking.
3. Consider what is appropriate.
What you do, or the nature of your brand, will to a great extent determine what kind of tone you take.
It will also influence what is appropriate.
A chatty and jokey persona might not be appropriate for a law firm, but it might be just the ticket for a range of other businesses.
Think about how you present yourself in real-life situations - at networking events, conferences etc - and this might guide your tone of voice in the virtual world.
Even if you are the principal contributor to your Twitter profile, and to representing your business, it is worth considering these points.
While it might be easier for you to establish a tone, as you've already done that in other areas, it makes sense to put some thought into how you will be presenting your company elsewhere.
Over to You
What did you think about before embarking on Twitter?
Let us know your top tips, and include a link to your Twitter profile in the comments below.