If Google Ranks Slow Websites, People will use Google less
Following on from a blog post last month on Mobile Un-Friendly Site Warnings, Google is testing a new "slow website" warning feature.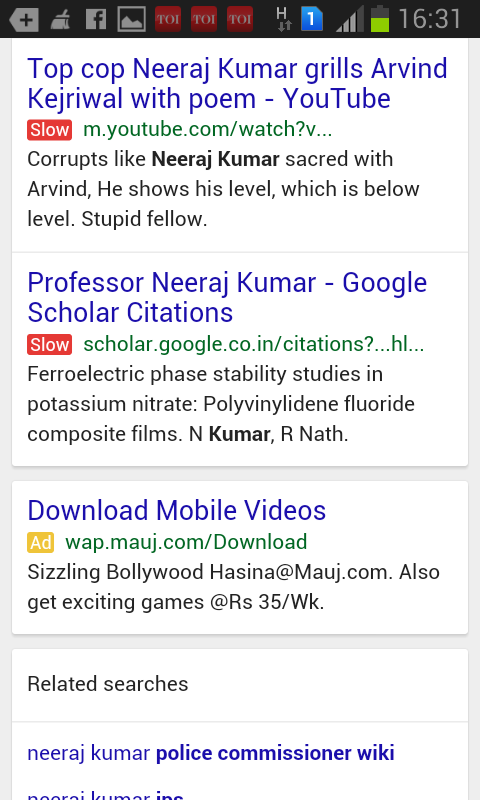 Why is Google doing this? The answer is simple...:
If Google ranks slow websites, people will use Google less.  
Similar to the mobile incompatibility warning, it seems to warn users that the website they are about to click could be slow.
This show of force by Google is a further push for websites to be user friendly, multi-device compatible and fast loading
This warning is only being tested with a small subset of users at the moment before (probably) releasing to the world.
If this trial is successful then it may become even more important to have a fast website.
How can I improve the speed of my site?
Here are the main factors affecting page load times:
1. Speed of connection
The faster the direct connection between your web server and the user, the faster the website will load.
Connection to server – Most are 100Mb/s some are 1Gb/s. Anything less than this is likely to be too slow.
Location of server – The closer the server is to the user, the less the data has to travel. Try to rent a server in the country of your user base.
User's connection – If the user is on a slow connection, the website is likely to be slower. Make sure you optimise for your user base. You can check check Google Analytics to see how it is performing.

2. Size of the webpage
It is important to remember that as the web gets faster, the number of mobile users is increasing.
Responsive websites "respond" to the capabilities of the device and offer the best possible browsing experience on that device.
Cut out the bloat and only serve what is absolutely necessary to the user.
3. Speed of server
It is important to have a good, quality webhost with a server that can meet the demands of your website.
Here are some points to consider:
Number of simultaneous users – The more people connected to the website at a given time, the power the server needs to serve multiple web pages.
Content Management Systems – Require advanced databases and programming to perform tasks. The more complex the CMS, the more memory and processor power you will need.
Type of hosting – Sometimes shared hosting can have 1000's of websites on 1 server all sharing resources. If a rogue website spirals out of control it can steal resources away from your site and cause it to become slow.
How does your website perform?
Ask Google yourself! Check out their handy PageSpeed Insights tool and get in touch for advice on how to interpret the results.