Twitter Trends, Banksy and Untranslatable Words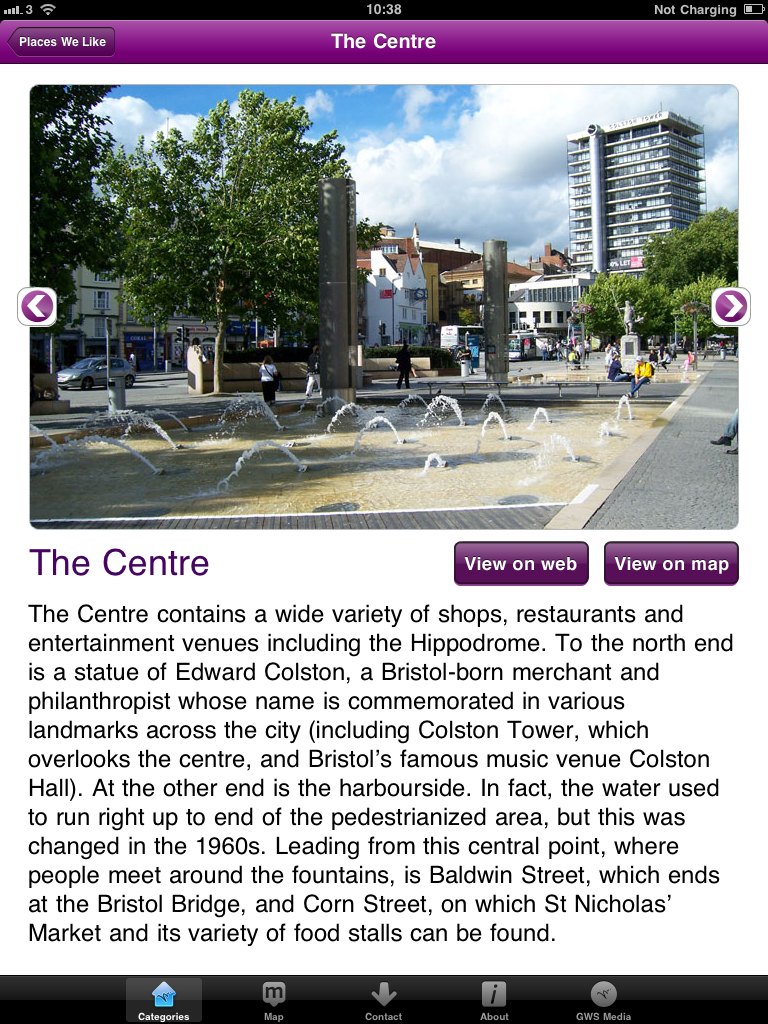 Bristol App from GWS: The Centre
There may be only a week to go before Christmas, but here at GWS Media we're not letting our foot off the accelerator just yet!
The highlight of our week was going live with the iPad version of our own Bristol App – check out the images and let us know what you think.
We've also gone live with websites – one for a company selling cable markers and identification systems and another for a Bristol printer.
Here are the stories that have caught our attention this week: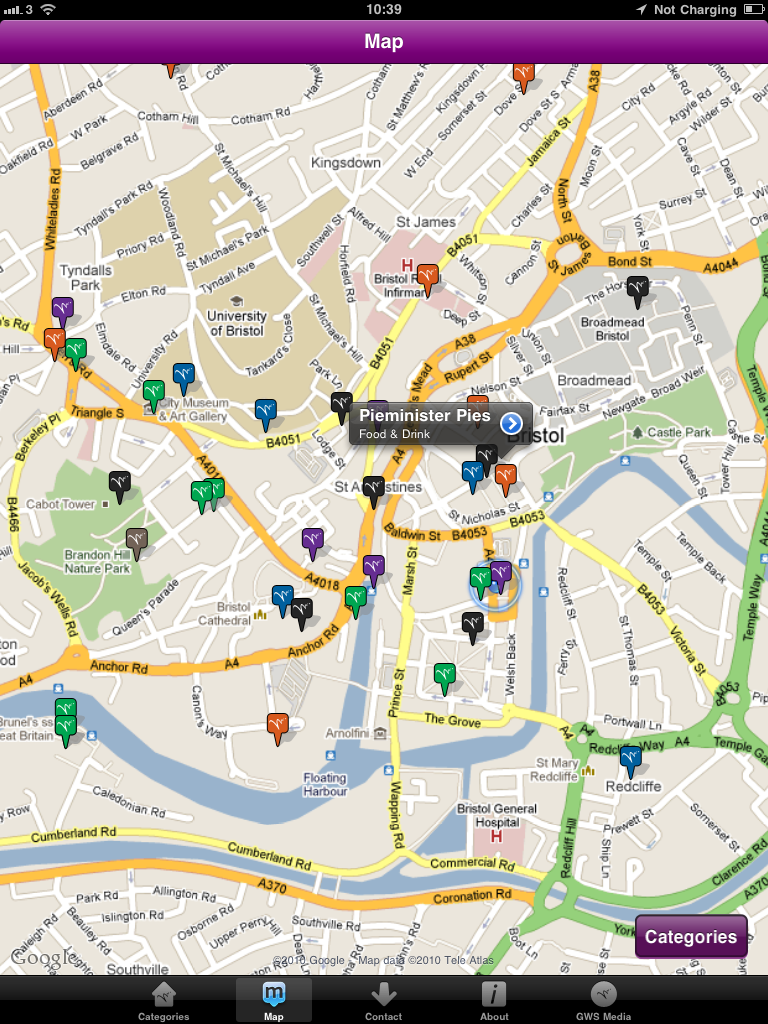 Bristol App from GWS: Google Maps
Social Media
Our round-up last week featured the new Facebook profile.
While we're not sure what we think of some of the new features and the fact that your contributions elsewhere on Facebook are posted word-for-word on your own page, we like the fact that it allows you to do snow!
Other Stories
Search without Search
Forget Google Instant – soon information will be found for users before they've even searched for it.
Google's Marissa Mayer calls it 'search without search' – which sounds to us like something quite different from search....
Restaurant
From local pizzeria to Michelin starred restaurant – Westbury Village's Casamia is getting rave reviews.
8 courses? Why not!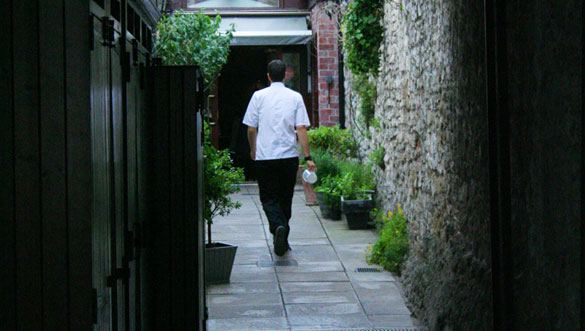 Casamia (Westbury Village, Bristol)
Books as Apps
Is a book still a book if it's only available as a computer App?
Click here for a fascinating discussion about the melding of books and the internet.
Banksy
Cool animation about Banksy revealing the identity of the elusive artist (we won't give the game away).
Untranslatable Words
Untranslatable words – an illustration of just what the English language is missing.
Click here for the full list.
Update, September 2019: some of the features originally linked to in this article, including the Banksy animation, have since been removed by the host sites, but we have retained the original text for historical interest purposes.