Website Design: Selling Clothes Online Part 2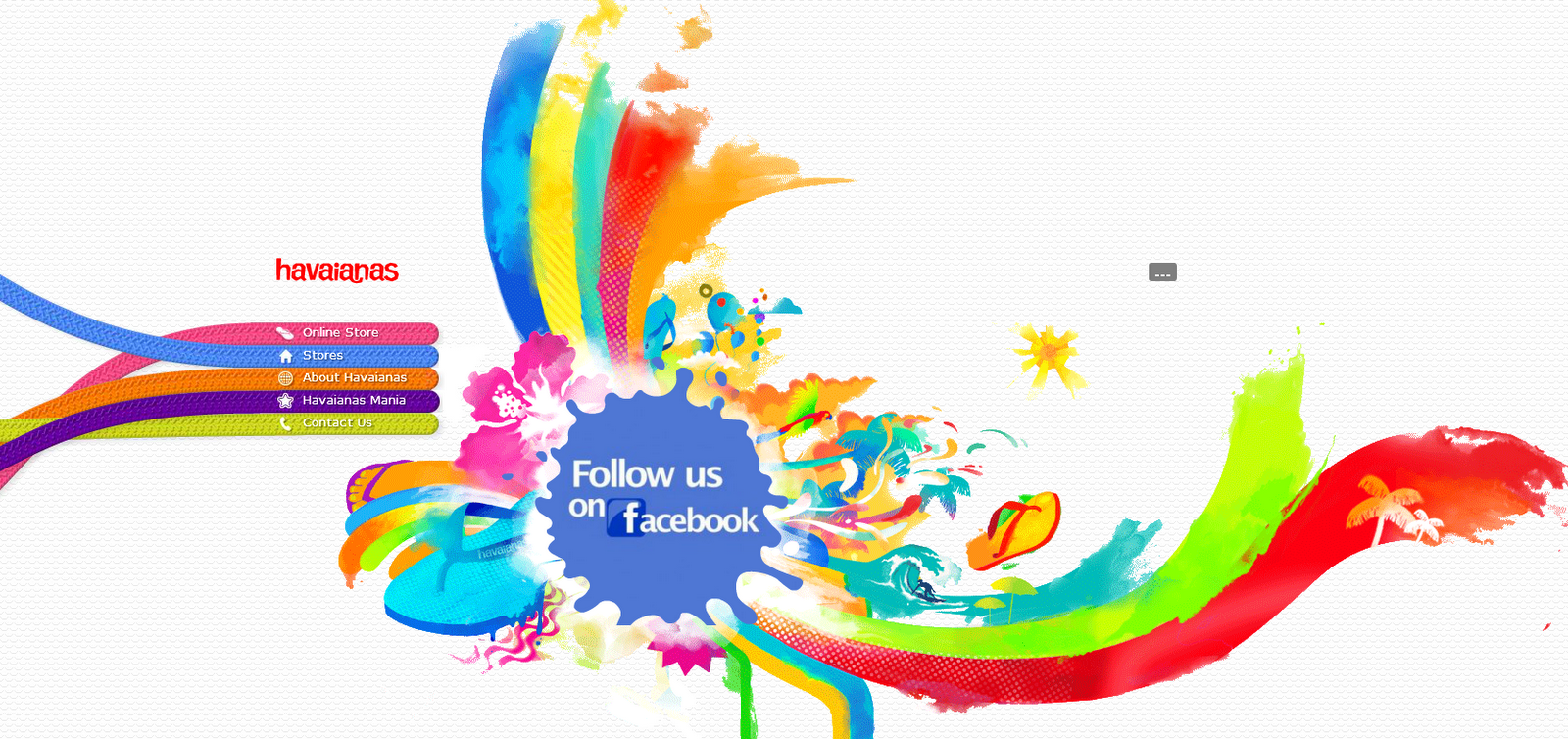 This is the second blog post in our three part series looking at the design of clothing websites.
Previously, we looked at the design of clothing websites' home pages and the way their products are showcased.
This week, we shall shift from the appearance of clothing websites, and focus instead on the effects of design on their usability and functionality.
Navigation:
It is important for clothing websites to make it easy for customers to navigate around the page in order for them to be able to find the specific items of clothing they are looking for, because of this the vast majority of clothing websites makes use of different drop-down navigation menus.
The Republic website is a good example of this, as they have both men and women's lines, like many other companies that cater for both male and female  fashion, they offer separate tabs and drop down menus to instantly narrow down the customer's choice.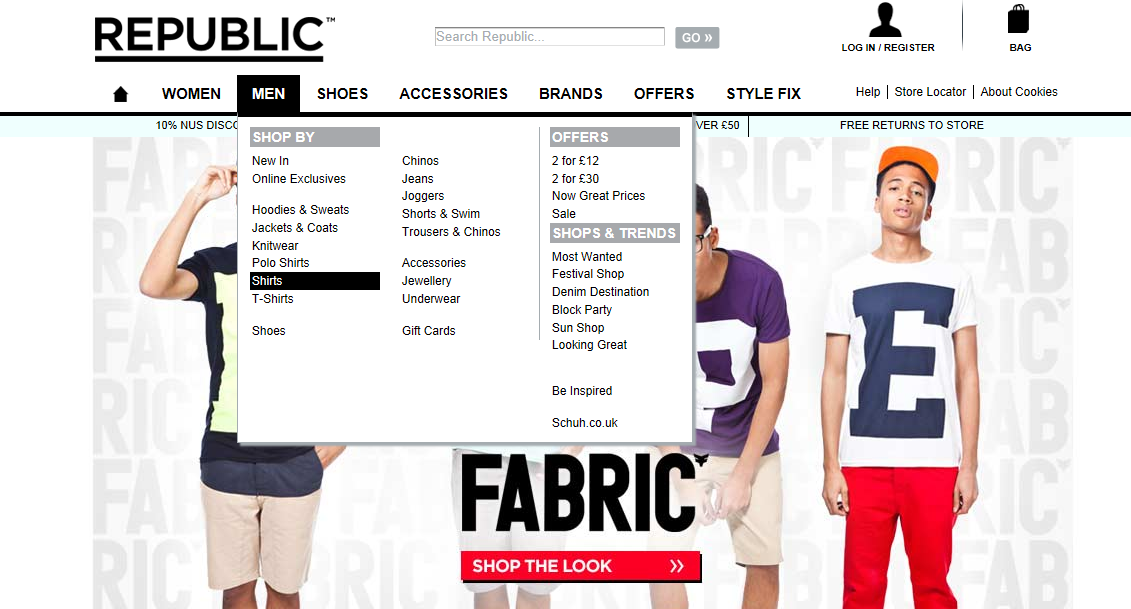 As with other clothing sites, Republic also separates the different types of clothing, to make the shopping process quicker and easier.
The more hassle-free and fast it is for the customer to navigate their way to the type of clothing they are looking for, the more time they have to browse and select items, increasing the chance of purchase.
An aspect of product navigation on the Republic website which is not as commonplace as different product tabs is different sorting fields.
Exemplified here by Asos, extra sorting tabs allow customers to refine their search and make the search results even more specific.
Asos allows customers to narrow down their search by gender, by the product, the type of product, the size, the colour and the brand.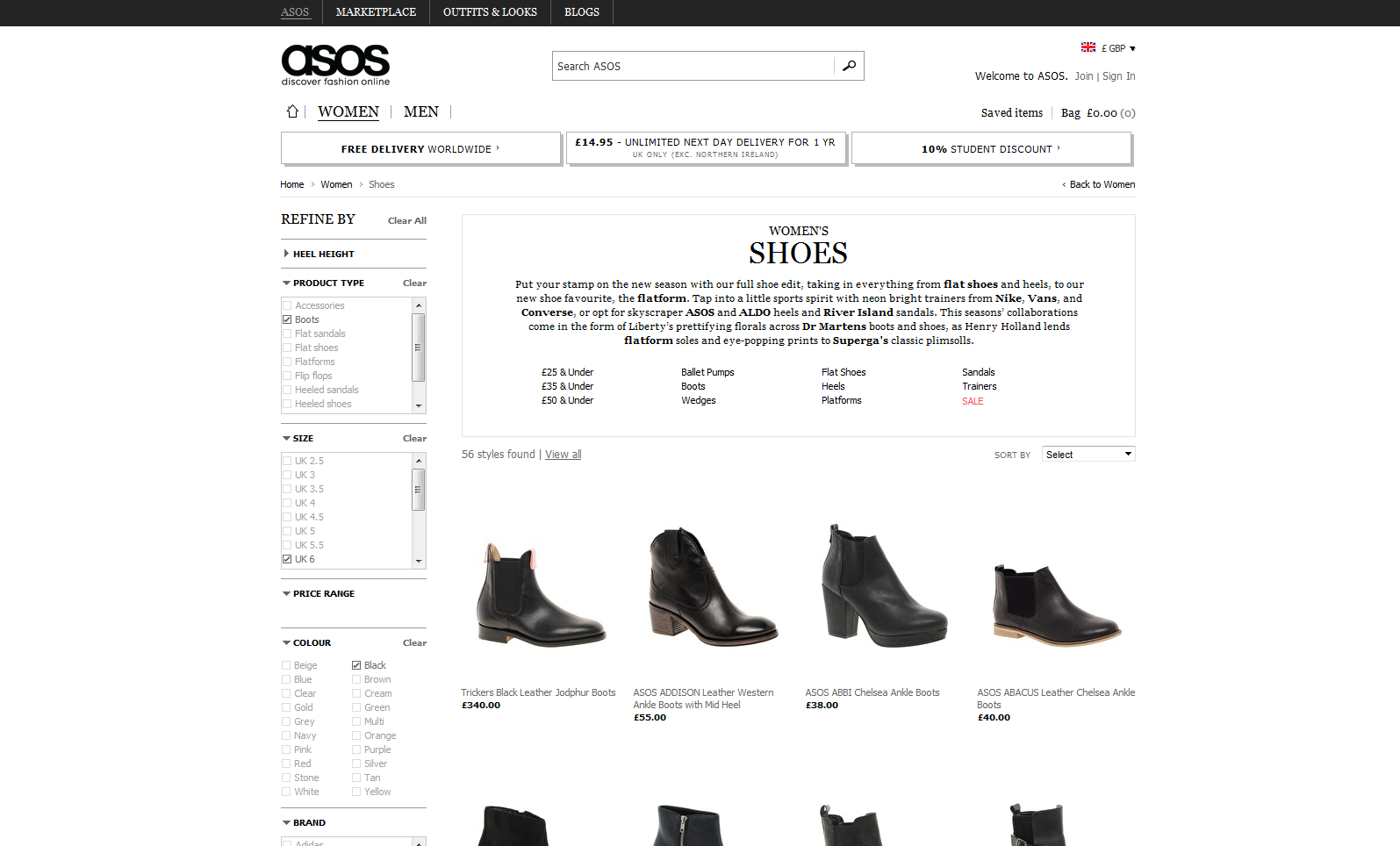 Customers are looking for ease and efficiency.
This is true of most online shopping, but particularly with online clothes shopping as it has the potential to be very lengthy and time-consuming task.
If a site makes the process as easy as possible, the customer is more likely to willingly stay on the site longer, make a purchase or make a repeat visit.
Versatility:
As it is now more and more common for people to shop on many different devices including phones or tablets, some sites are starting to take this into account with their designs, making their site more responsive for different devices and screen sizes.
An example of a clothing site which recognised this and tailored their website design accordingly is Hiut Denim.
Below are three examples of the Hiut Denim site in its different forms, demonstrating the look of the site on a larger screen, on a medium screen and lastly a much slimmer version which makes the site easy to use on a smaller handheld device, whilst maintaining its style.
The versatility and responsiveness of the site design adds to its usability while continuing to maintain image and branding.
Separate sites for mobile phones date back many years, but this type of design is relatively new, reflecting the features built into modern web browsers.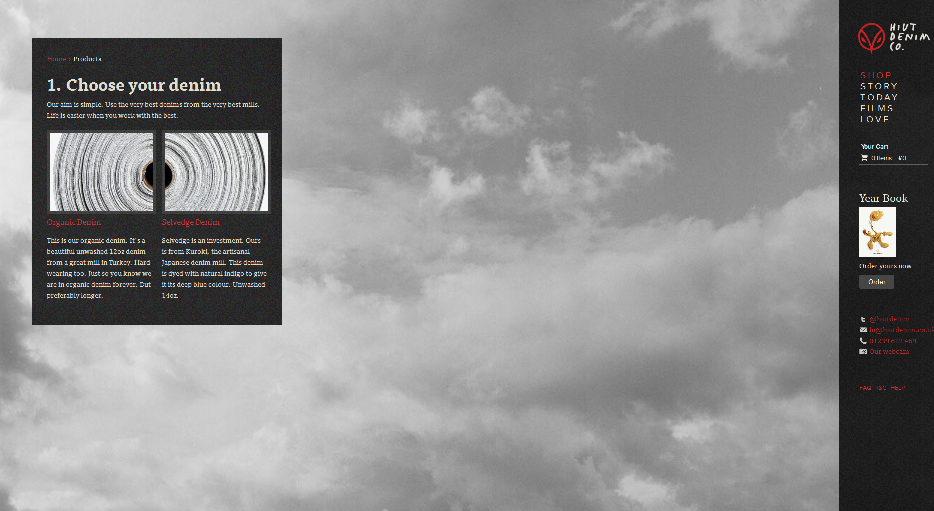 For large screens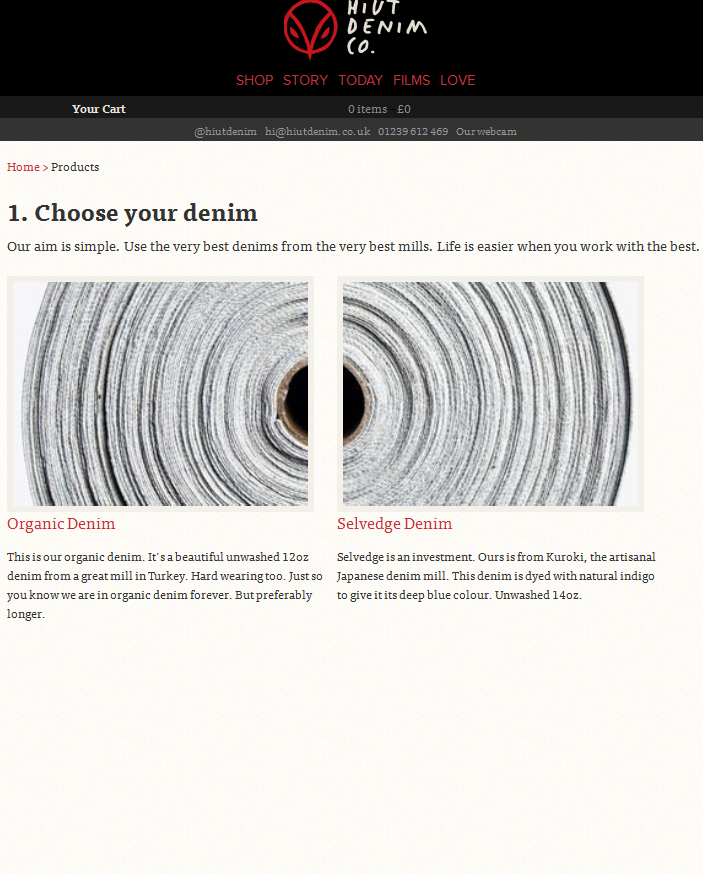 For medium screens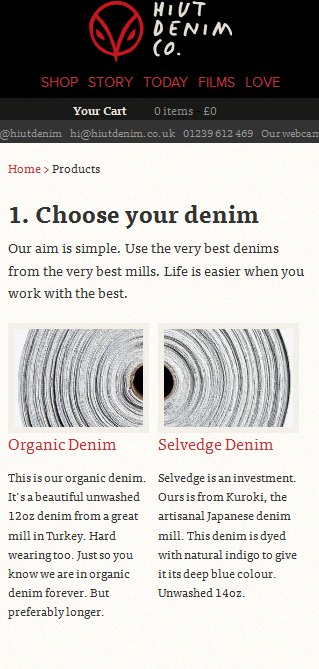 For small screens
Another important area of versatility is in the presentation of clothes.
In our previous post we mentioned the signficance of showcasing the product through design.
It's also worth mentioning that there are a number of different ways that are commonly used to present the clothes: with model, with (on a mannequin or hanger to give shape) and with the model but no face shown.
Eleganza Clothing, who sell brands including Sahara Clothing, use a combination of model shots and clothes on hangers - thus offering customers a neutral view of a particular product and one that has been styled to show off the clothes.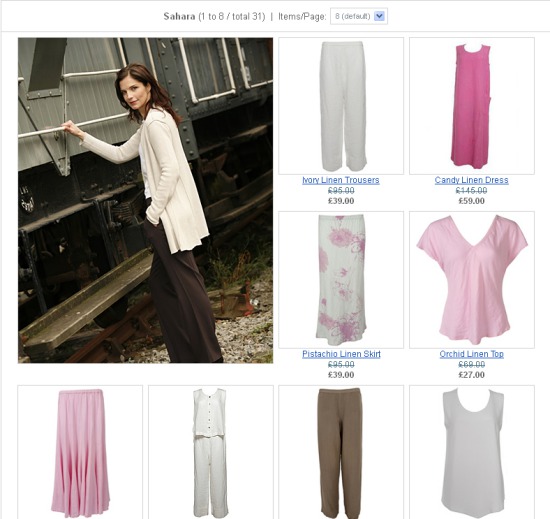 Meanwhile, high-street chain Zara adopts the model without a head approach, and combines products.
Here the page chosen is for shirts, but each model is also wearing a skirt or trouser that can be found elsewhere on the site.
Next week, we'll look at clothing websites that use interactive features, giving them a unique touch.
If you've seen any good clothing websites that we should take a look at, let us know in the comments below!
Continue to Website Design: Selling Clothes Online Part Three