Website Design: Social Media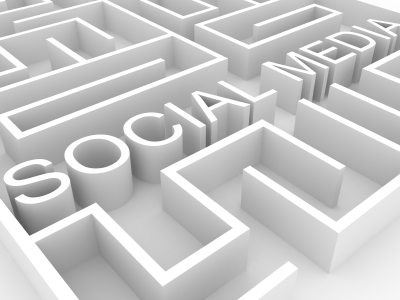 Social media websites tend to be the internet sites we spend most time on, so perhaps we take the way they look and the features of their design, for granted.
We want to examine over the next couple of weeks the design of sites like Facebook, Twitter Youtube to see what is noteworthy about them, and what design tips business websites might be able to use to make the most of social media's key features: engagement and interaction.
Before we look at particular sites in more detail, there are a couple of basic design principles to think about.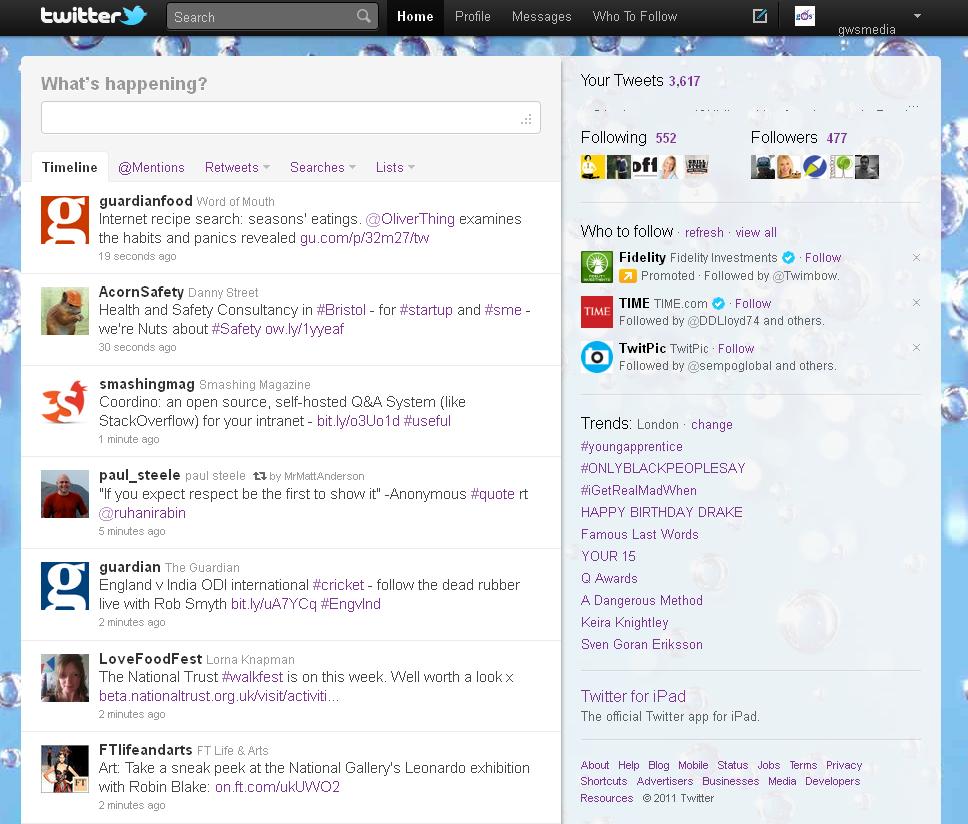 Twitter features user settings on vertical lines, and other information in a horizontal block to the right
Usability
As with most websites, the starting point has to be usability - if a visitor can't navigate through your site and find what they want, then it doesn't work.
In some ways, this is the most difficult element for new users of sites like Facebook and Twitter - they can be confusing until you learn how to use them.
While learning the language of social media can be tricky at first, you also have to learn where everything is.
Typically, this information is contained in a top bar, with further information running down the side.
In this way, sites like Twitter and Facebook repeat visual patterns of many other websites, that have menus along the top and down the side.
However, because social media sites are so visual, attention is drawn away from the typical mechanics of websites and it is easy to forget that information is actually being presented in broadly similar, familiar ways.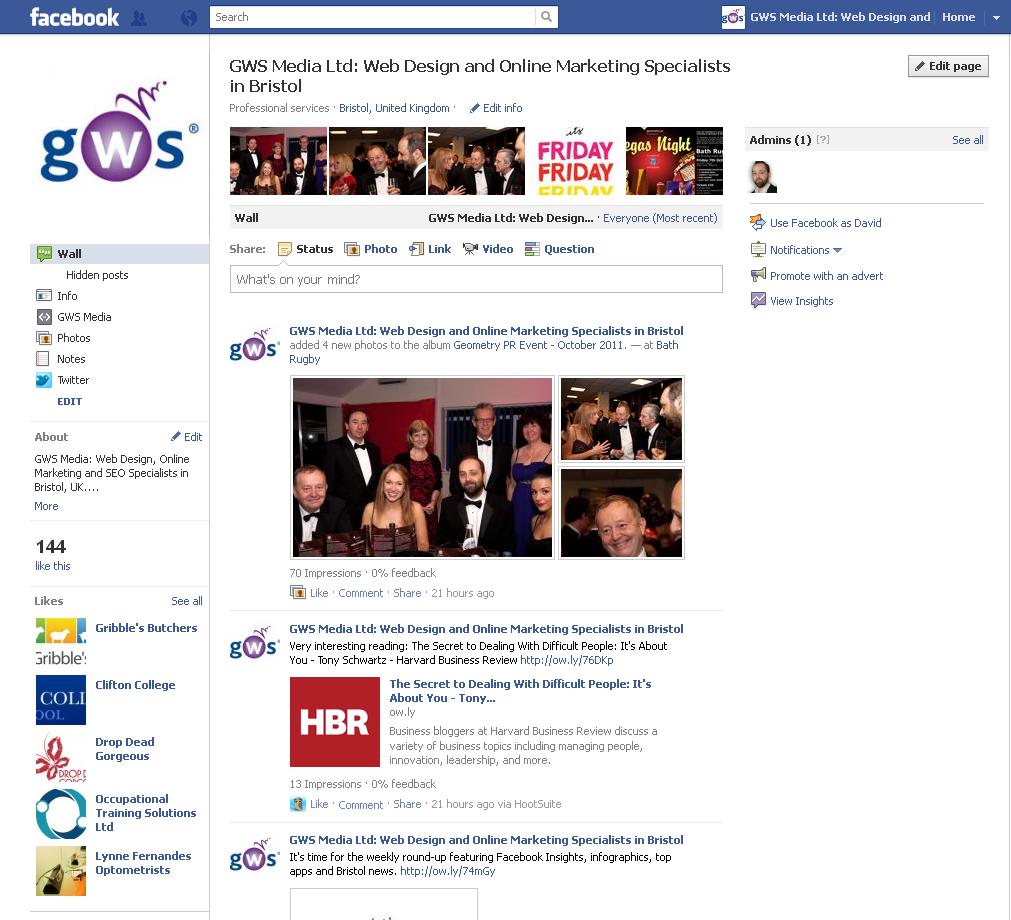 Facebook features a basic menu on the top vertical, with further information in horizontal blocks on either side of the main strip.
Changes
An issue that is rather more specific to social media sites is the changing nature of the way information is laid out, with sites like Twitter and in particular Facebook, changing their look more frequently than most business websites.
We shall have a look at how these changes effect their usability, and at how much emphasis the changing nature of the design has on increasing interaction.
The look
Finally, branding is important to social media - typically these sites have very strong looks, helping them to be instantly recognisable, and memorable.
We shall look at the elements of their look - be it based on use of colour (think Facebook blue), iconography or layout.
Before we move on to discuss the specifics of design, we would love to know what you think:
Which social media site has the best design?
Please tell us why in the comments below, or via Facebook or Twitter!
Update, September 2019: the above poll dates back to October 2011 and has long since been closed.