Weekly round-up: Hashtags, Pinterest and 3D art.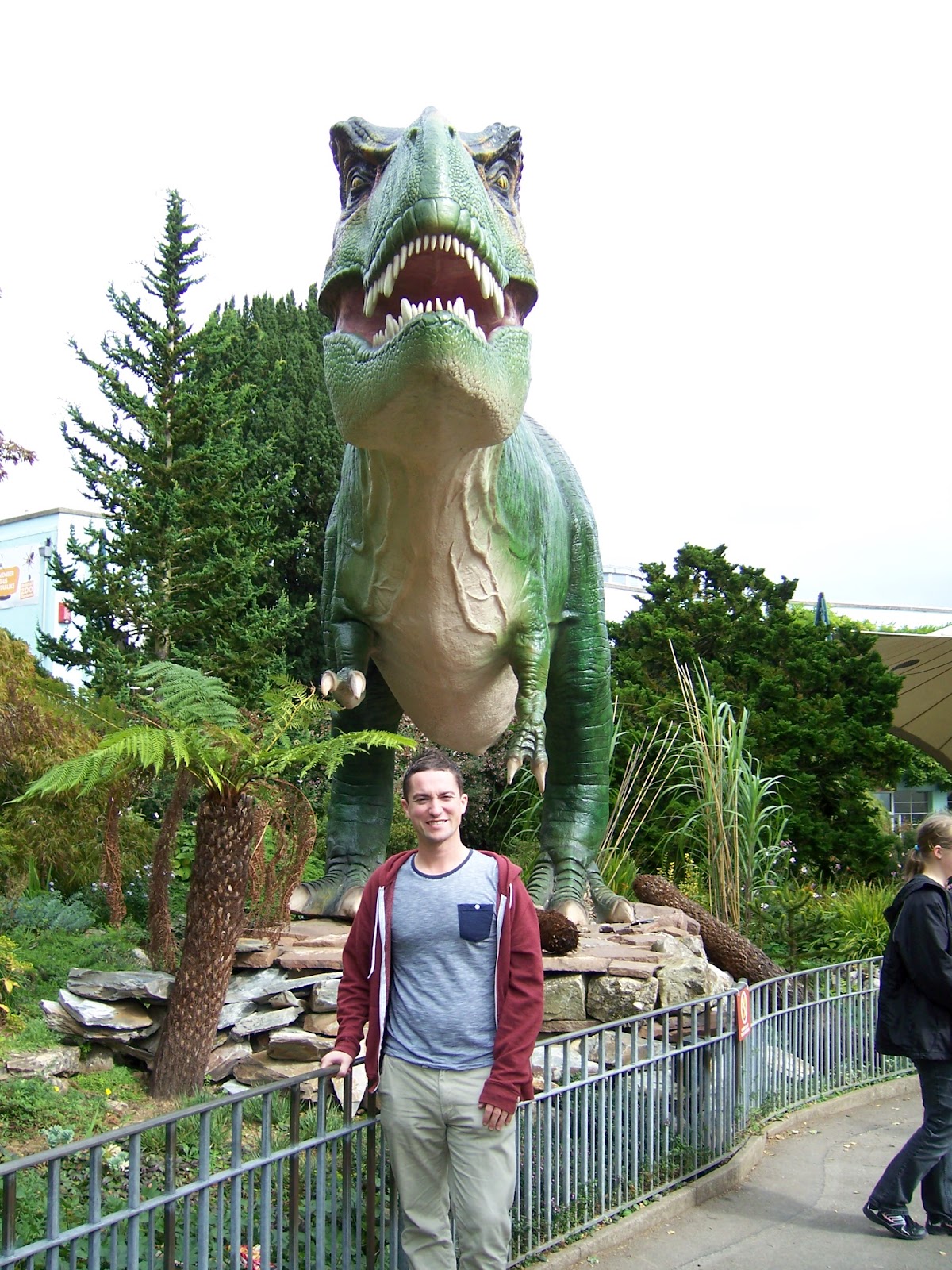 A member of the GWS team braving the T-Rex
September has been such a vibrant month in Bristol!
Last weekend, one of our designers explored the world of dinosaurs at the Bristol Zoo.
The exhibition continues until November, so there is still a chance to see the dinosaurs before they disappear again.
With the Encounters Short Film and Animation Festival continuing until 23rd September and Brisfest starting today in Ashton Court it looks to be another weekend full of entertainment treats.
We look forward to taking some great photos! 
This week in our office we've been starting work on contracts for our new clients including a cleaning company and a company specializing in saving tax on commercial property expenditure.
For businesses using social media:
Last week we wrote a blog post about the power of hashtags.
If you would like to read more about this omnipresent symbol, we have come across an interesting resource by Jeff Bullas with tips on how to make the most of hashtagging to enhance your activity on Twitter.
Winning a large, faithful audience on Twitter may be time-consuming, however there are ways to speed up this process.
If you feel 'unfollowed' and in need of new, long-term followers, perhaps it is worth checking out these five strategies from Brad Smith that could double your followers in just ten minutes a day. 
The benefit of Pinterest for business promotion may still be underestimated by some sceptics who continue to perceive it as a female-dominated zone for picture sharing.
That is why we thought this post by Heidi Cohen hits the spot - '7 Surprising Insights Every Marketer Needs'.
If online marketing is all new to your business and you are still not sure where to start, this introduction to a company's social media integration should be of interest to you.
Art & Design:
3D art is by no means a novelty yet it continues to surprise and delight us.
Some time ago we pictured in our blog the world's largest street painting in London.
While 3D art is often displayed on the streets, this week we spotted a collection of spectacular 3D drawings created on sketchbooks in the privacy of the artist's studio.
Have a look at these eye-catching 3D images by Fredo, an up-an-coming 17 year-old artist.
 
With the world's landfills bursting with our waste, recently there has been a lot of emphasis on 3Rs (reduce, reuse, recycle).
Promoting an eco-friendly culture is relevant to everyone and some artists are embracing it in their work.
The Third Generation Furniture project by Jason Fletcher utilises binned objects and other waste materials, transforming them into modern pieces of furniture.
To recycle is one thing, to be able to turn trash into practical yet artful and sellable goods is utterly genius.
And finally, here is a video-clip created by Tony Miotto who used Vahram Muratyan's minimalist illustrated parallels to tell an original tale of two iconic cities: Paris and New York:
Now it's your turn:
If you've featured any useful tips, advice or interesting posts on your blog this week on social media, website design or any related subject, please add a link in the comments below.