Following up from our previous post about how to orient your ethical website at the right market, here's the first a short series of posts showcasing examples of green websites.
The web design world for eco-friendly, ethical or otherwise 'green'-tinged products is buzzing with the challenge of keeping designs fresh and unique, in an increasingly competitive online market.
Here are some ideas from GWS Media, intended to inspire thoughts on how your ethical business can sell effectively on the web and stand out from the crowd:
Just because your business is green, your website doesn't have to be.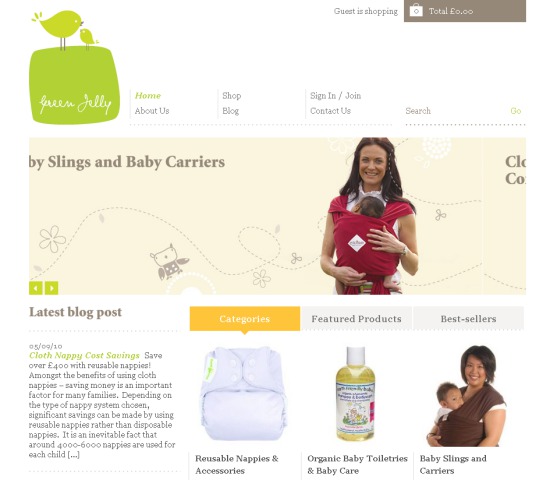 In our previous post, we mentioned that using corporate red or other primary colours might not be the best thing for a site intending to sell ethical or green products.
However, the visual 'feel' of a page is down to more than just a colour.
A rustic red or yellow (like rich wood, or autumn leaves), or incorporating flowery elements in the text and images, can be striking yet still feel 'natural' - as with Green Jelly Shop's site above.
Words and theme can convey your product's green affiliation just as effectively as colour.
Brown for earth, or blue for water/sky (see Ecover) can also be great choices. For example, here's Earthborn Paints: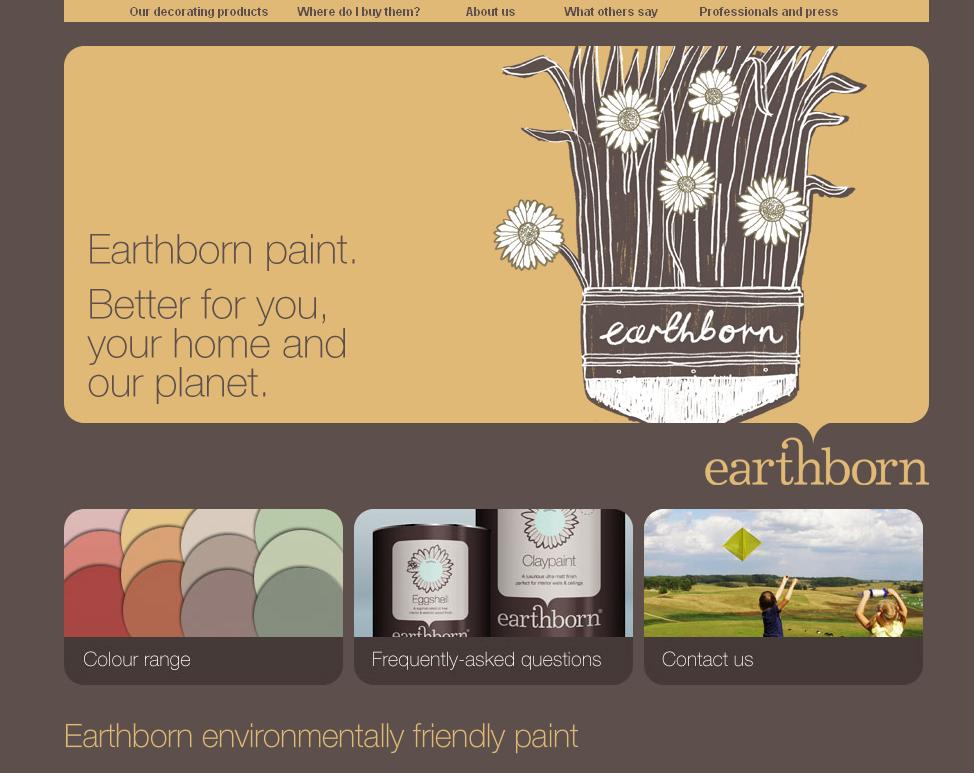 Paler backgrounds or photographs of natural landscapes can be effective.
Take a look at Ecoki for a website which has limited its use of green to images and logo, and still gets its message across beautifully.
Another example is How On Earth.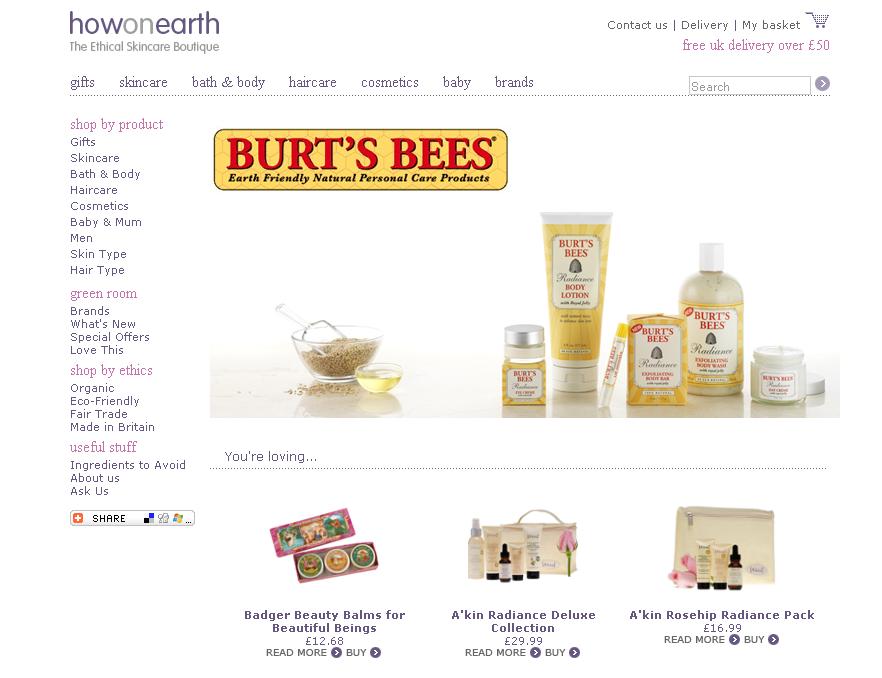 You need to convey the green or ethical purpose clearly
An appropriate logo and your business name, used as a motif on every page in the site, can go a long way towards getting this across without painting everything green.
A good example is Ecocentric.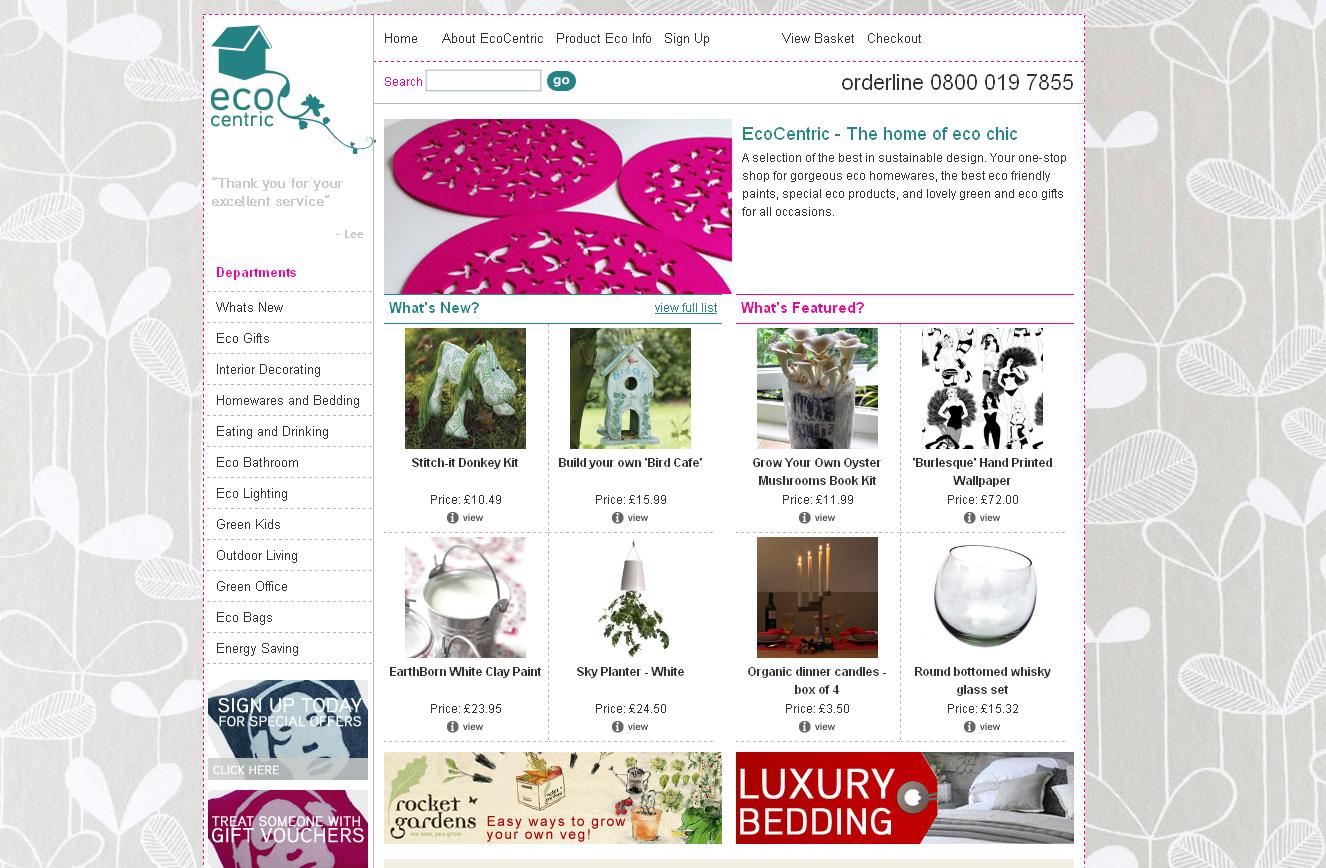 Next week, we will follow these suggestions and examples up, with more thoughts on targeting your audience and appealing to committed green consumers through the design of your website. So watch this space for 'Designing a 'Green' Website' parts 2 & 3.
Continue to Part Three: Designing a Green Website to Sell Ethical Products Online Part 2