Designing a Green Website: Selling Ethical Products Online Part 3
Committed green consumers: Convey simplicity, directness, and credibility
In our last posts, we discussed general green website design tips, and covered how to sell products which attempt to cross into 'mainstream' markets while maintaining ethical credentials.
In this post, GWS Media - Bristol web designers - will explore how to use a website to get through to a different section of the green market; committed green consumers.
1. Authenticity
If you want to attract mainly serious, committed 'greenies' to your website, you need to make clear how genuine and authentic your product is (more on how to figure out who your market is in our first blog post).
2. Plain English
Having a website which is upfront and uses plain English - not corporate-speak or technical jargon - can help you seem more genuine.
See this Eco Web Hosting sales site for a good example of using plain English on the homepage to convey commitment to the green cause.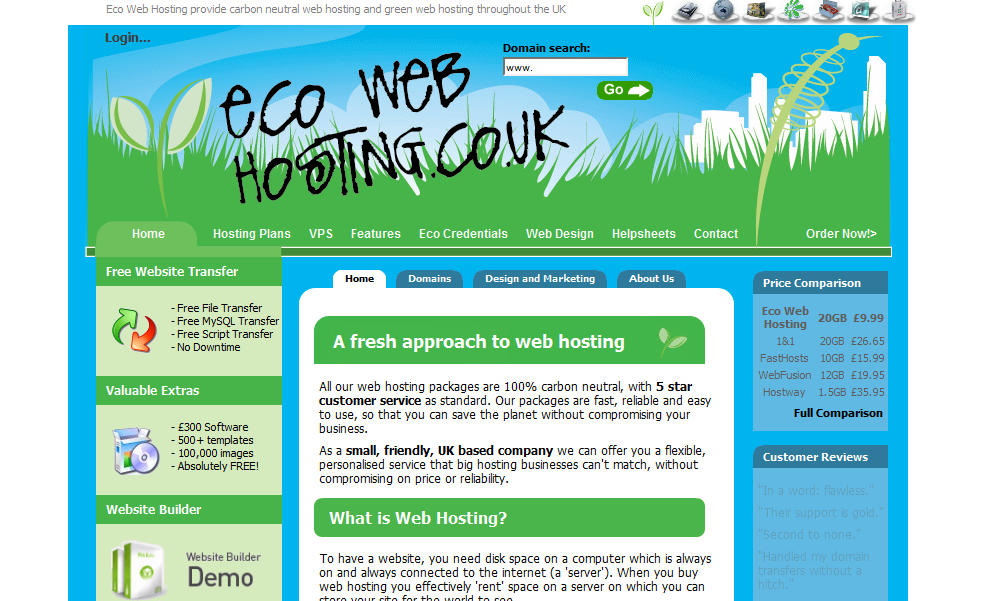 3. Make your site easy to navigate and understand.
Images can be a very intuitive way of enabling easy navigation and conveying your ethos.
The Wholeleaf Company uses well-shot pictures and video effectively to sell their compostable plates, while keeping text simple and to a minimum: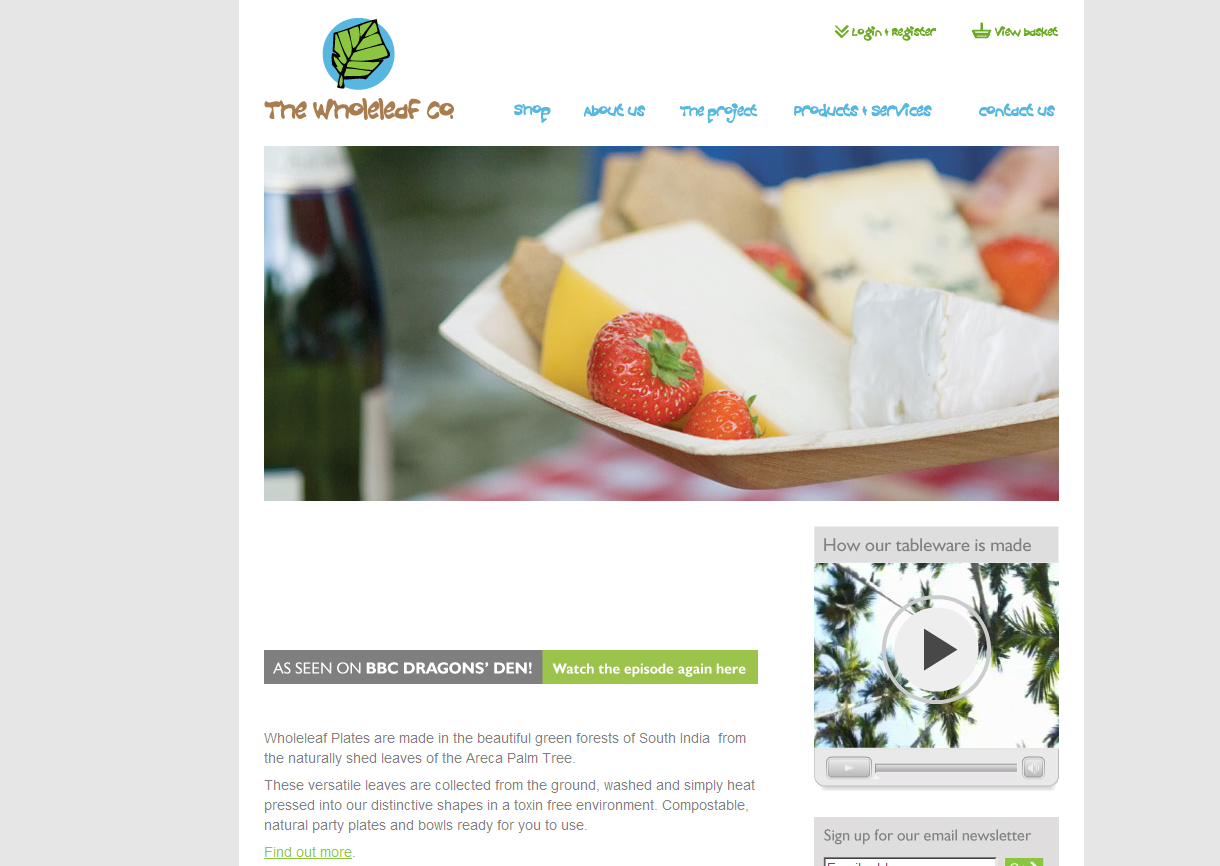 4. Make information easily accessible
Make sure background information, including contact details / About Us, pictures of yourselves and the product, pictures of your surroundings, and detailed information about your products, are easily accessible.
Our favourite example is from Somerset's Wicker Willow Coffin makers, who have made a video about how sustainable Wicker coffins are made! 
5. Personal Tone of Voice
Think about adopting a personal tone throughout the site if you are trying to attract the serious/niche customer.
This implies that your commitment to ethical causes means you share interests, and a common ethos, which allows you to forgo formalities.
For example, having 'Give us a call!' on the contact page instead of 'For enquiries click here'.
This would not be appropriate for all products or companies - but the personal touch can be very effective for this market, as Nigel's Eco Store demonstrates. 

Nigel's Eco Store uses this tone in conjunction with a very user friendly online store structure, and blends this well with a professional approach to handling sales and enquiries.
6. Informal Logo Design
Think very carefully about logo design, and make sure it is far away from being corporate.
For example, natural forms, flowing text rather than rigid fonts, etc..
You may want to use Flash to create flowing natural animations, integrated into your homepage, which add to the impression of 'natural-ness' your product embodies.
A good example is this Colorado green web designer's homepage.
For a different but equally effective approach, check out this vegan bakery, which combines striking images with an approachable, warm logo to create a really effective homepage. (Yum!)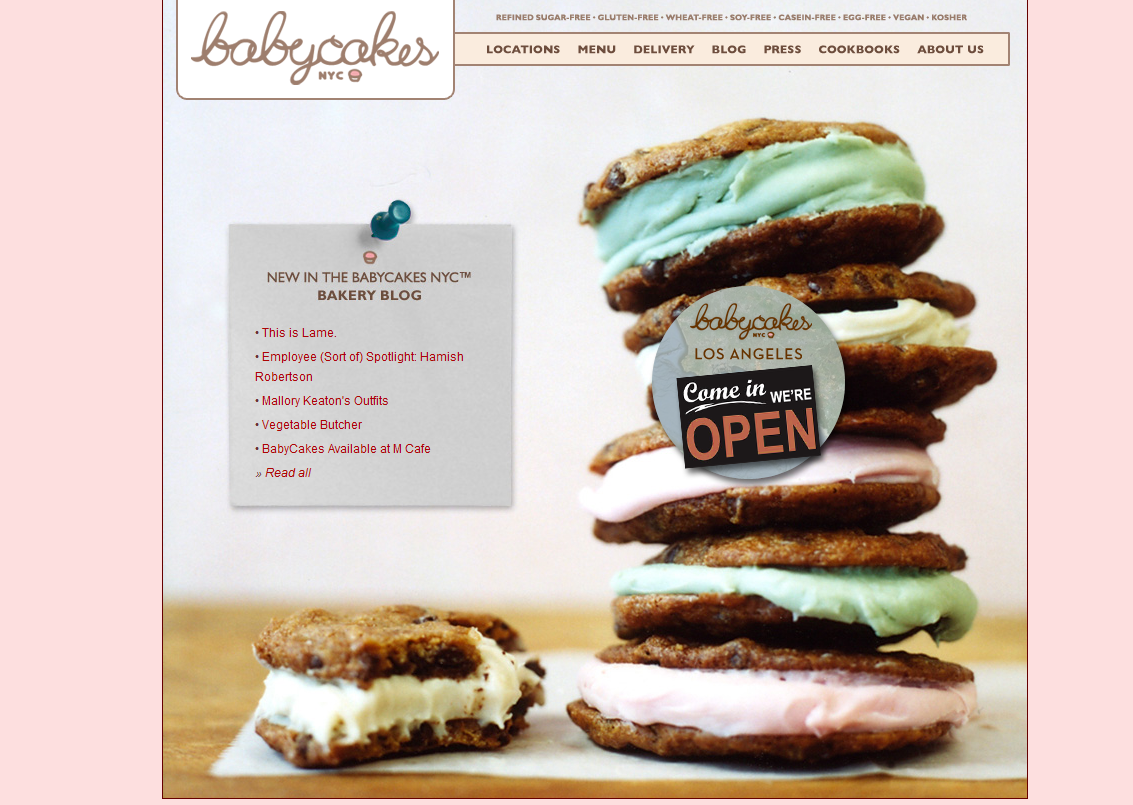 7. Images
Provide plenty of images if you are selling multiple products.
Make sure every claimed 'green', 'ethical', 'organic' product has plenty of verifiable information and adequate content to prove itself.
We like Fragile Earth, which sells bio-cleaners, for the clean feel of its design, while providing detailed information and an inspiring logo image.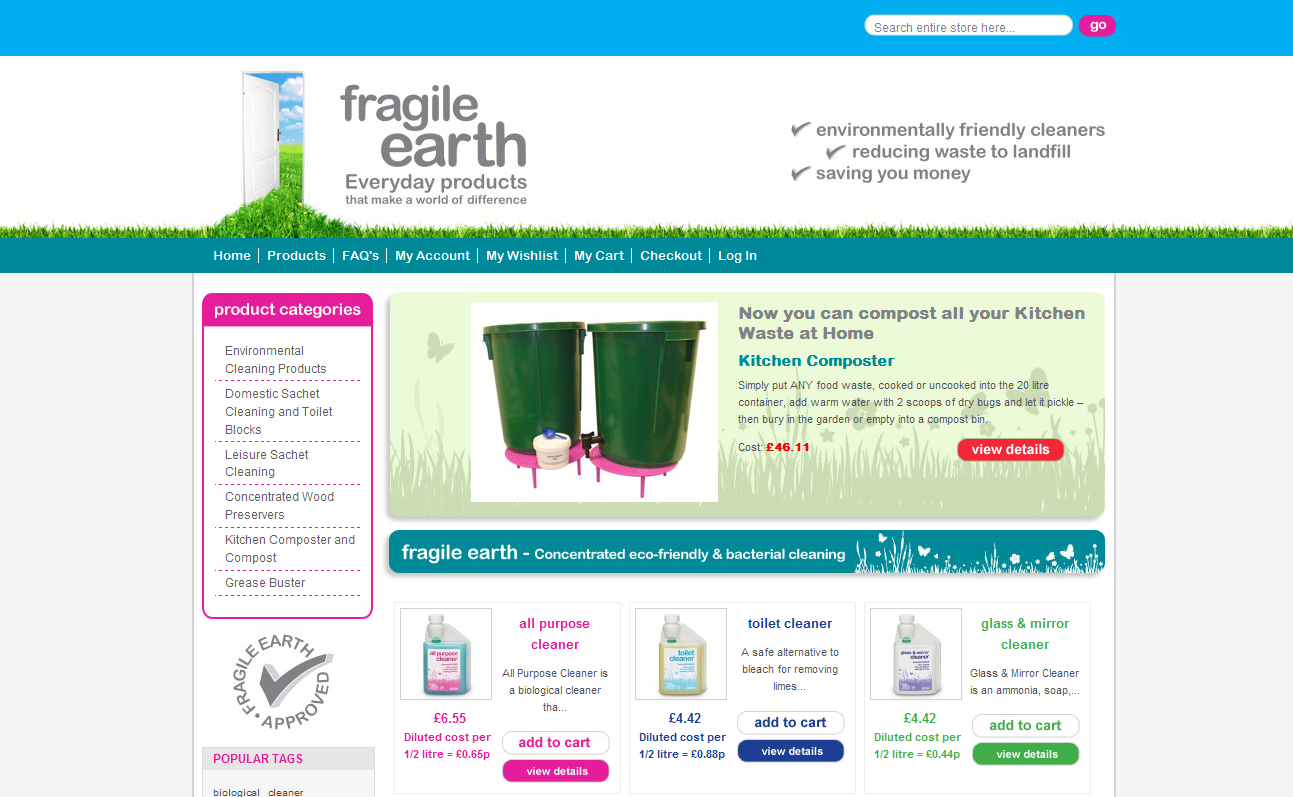 Have you seen any beautiful or unusual ethical sales websites we should have included?
Let us know by commenting on the blog - and tell us what you think of our choices! 
GWS hope you have enjoyed our series on how to sell ethical or green products, with beautiful website design.
If you sell green products and you have a project for us, give us a call - we give free consultations to clients throughout the UK and will be happy to discuss your needs!
Continue to Part Five: Designing Green Websites - a Social Media Update