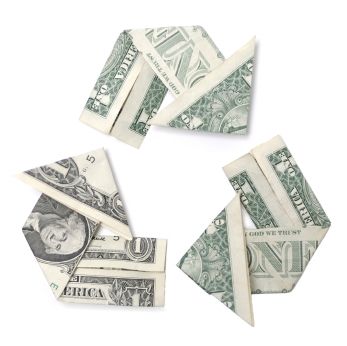 Around this time last year, we posted a series of articles considering the role of websites in selling green and ethical products.
The various blog posts we wrote have continued to attract many views since, indicating what a significant area of interest this is.
Because of this sustained interest, and our own engagement with this area, we thought it was worth revisiting and adding some thoughts about social media.
Previously we looked at two main areas: website design and online marketing.
In thinking about designing a green website, we looked at various examples of websites selling green and ethical products, picking out our favourites as examples.
The 2 central elements we identified as important to the design of any green website are the creation of a natural look and a clarity of green / ethical purpose.
We then looked in more detail at two main markets for green products, in order to bring a more in-depth approach to the issue.
1. The Committed Green Consumer Market
For committed green consumers, we noted the following as important:
1. Making the design up-front about the issues at stake, so that information is clear and easy to access.
2. Making background information on products and the company a significant element of the site's content and design, often incorporating a fairly personal tone to language and presentation.
3. Providing a significant amount of detail - through images and video - about what the company does (perhaps how products are made and used).
4. Keeping design, particularly the logo, less formal and non-corporate.

Nigel's Eco Store uses a personalised tone in conjunction with a very user friendly online store structure.
2. The Secondary Green Consumer Market
For the secondary green market - consumers for whom green issues are not the primary selling point, but an additional bonus - we suggested the following elements as significant to website design:
1. The overall look of the website should be more in-tune with a mainstream approach to delivering product message, incorporating more subtle eco-themes.
2. Design should be clean, uncluttered and upmarket - in order to establish the product is not purely defined by its greenness.
3. Eco products should be labelled clearly, particularly when selling products with a range of eco-credentials.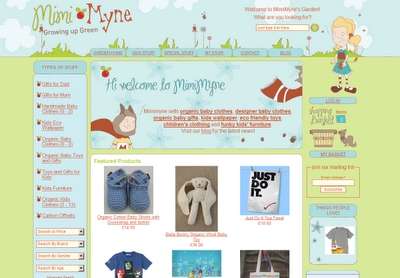 Mimimyne's Organic Baby Clothes site uses text, subtle motifs and other page content to say 'Ethical', while targeting the product effectively at all mums.
In our post considering how to use a website to sell green products, we identified 2 major issues when it comes to marketing green products: transparency and integrity.
The post also received a comment about credibility - the importance of communicating that the company and its products are fully committed to green issues - one step towards this being the use of green or ethical hosting services.
Something we didn't cover in relation to online marketing is the use of social media.
For any business, social media offers a great opportunity for promotion that is engaged and interactive - two considerations which feed extremely well into the key issues of green marketing we have established: transparency, integrity and credibility. 
Social media has the power to add a very personal touch to any marketing strategy, and it would be very easy for consumers to spot how committed to green issues a business actually is.
Using social media would offer the ability to provide all kinds of extra background information about a green company and its products, directly to consumers.
It also enables the addition of another element that is extremely important to any green business or consumer: passion!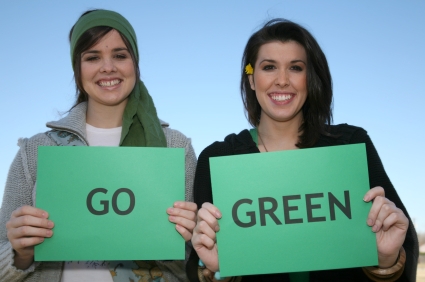 Having a passion for green and ethical products is typically the primary reason for a business to sell them, or for a consumer to buy them, and social media is the perfect platform from which to spread this enthusiasm, most significantly because of the way it encourages interactivity.
Return to Part One of Five: How to Use a Website to Sell Ethical or Green Products