The GWS Bristol Gift Guide
While many people will be looking to the internet for their Christmas Shopping, in an attempt to avoid the cold weather and the Christmas rush over the weekend (there is even
an app to help you
, of course), we thought that our Bristol readers might be interested in local places to look for presents (particularly useful if you miss the last day for posting out internet orders!). We jump at the chance to celebrate our city, so here are some suggestions of local places to hunt down the perfect present.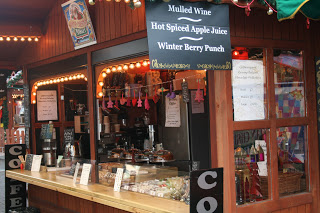 Enjoy some festive drinks while shopping in Bristol
We have included places featured on our
Bristol App
, as well as other local and special one-off festive attractions: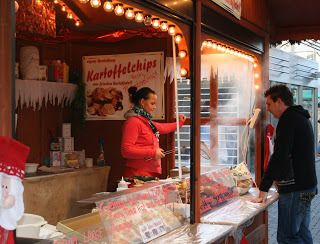 Just one of the traditional German treats on offer
If you are planning a trip to Cabot Circus this weekend, you might be interested to know that there is also a special Bristol Christmas Market, featuring local produce, and a German Christmas Market, with traditional German festive gifts and food, both of which are located alongside the main shopping centre.
See here for more details of what is being offered
.
Food & Drink:
Treat the foodie in your life to The Bento Bestiary, a new book by Snap Illustrator Ben Newman

Another place to visit near the Christmas Steps (where all sorts of shops and galleries are tucked away) is the design studio and gallery of the Snap cooperative, located on Lower Park Row. Pop into their shop for some affordable art created by local Bristol artists, illustrators and designers.
If you are visiting the Arnolfini Gallery before Christmas, why not pop into their bookshop? It has a fantastic range of books on art, design, architecture, music and film - perfect for picking up an interesting gift.
This saturday is the last one before Christmas (gulp!), so chances are there will be lots of people in shops all over the city, from Whiteladies Road to Broadmead. If you are in the city centre, Colston Hall would be well worth a visit. In its newly refurbished state, this wonderful music venue is also home to the occasional gift fair. This saturday is the Made in Bristol Gift Fair, which is free to enter and features stalls of local arts and craft.

If you know of any other spots which would be perfect for festive gift-buying, please do let us know in the comments below.