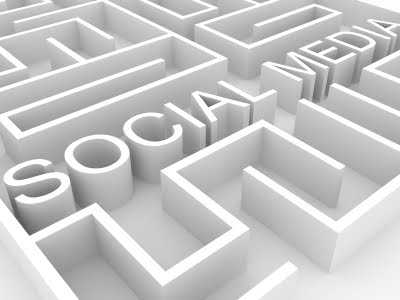 Welcome to part 2 of our mini series on making the most of social media, highlighting the special features of social media platforms and tools.
Last week we looked at Twitter and Hootsuite, to discuss the usefulness of Twitter's lists function and the way Hootsuite's scheduling and ways to link social media accounts can both make social media more manageable.
This week we are looking at the special features of Facebook and Pinterest.
Facebook Milestones
As we've said before, Facebook can be an important tool for improving your company's visibility.
Facebook is one of the most influential social media sites, which has proved its longevity and has set a template for the rest to follow.
As well as brands using cover photos, to quite literally put across their image, one of Facebook's most unique features is the milestone.
This feature lets you log important dates either in your life (if it's a personal profile) or key moments which have occured for your company.
For example, on our Facebook page for our Bristol Unique Guide App, we have a milestone for when our App first went live in November 2012.
A milestone can give your business' page that personal touch and let your clients and potential clients know the history behind your business in a visual and dynamic way.
This article Timeline for Brands: Tell a Story Through Facebook Milestones contains some useful tips on how to tell people more about your business.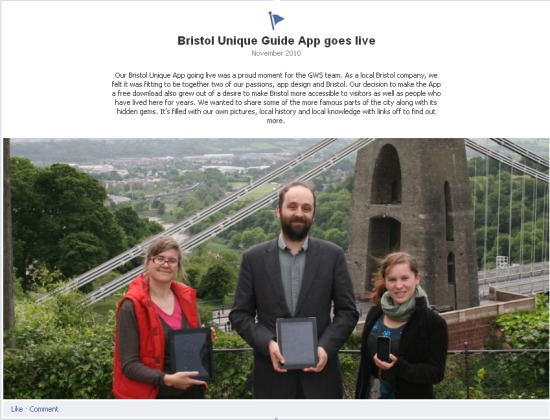 Pinterest: Connect
The unique social media darling of the moment, Pinterest has a mass of features which separate it from the other obvious social media sites, though at the same time it is possible to connect your Pinterest page to your Twitter and Facebook accounts in order to make your presence on the site known and to increase your following.
Krystal Santa Maria talks about this social media integration on her blog post How to Make the Most of Pinterest for your Business.
Highlighting your use of Pinterest on sites where more of your connections might be can be a particularly useful way o bringing your Pinterest activity to the attention of outhers, and potentially create a talking point on Facebook and Twitter.
Next week we will conclude this 'making the most' of social media, with a focus on the special features of Google+ and Crowdbooster.
In the meantime, please feel free to share any time-saving or clever integration ideas you are using.