Website Design: Business to Business Websites Part 1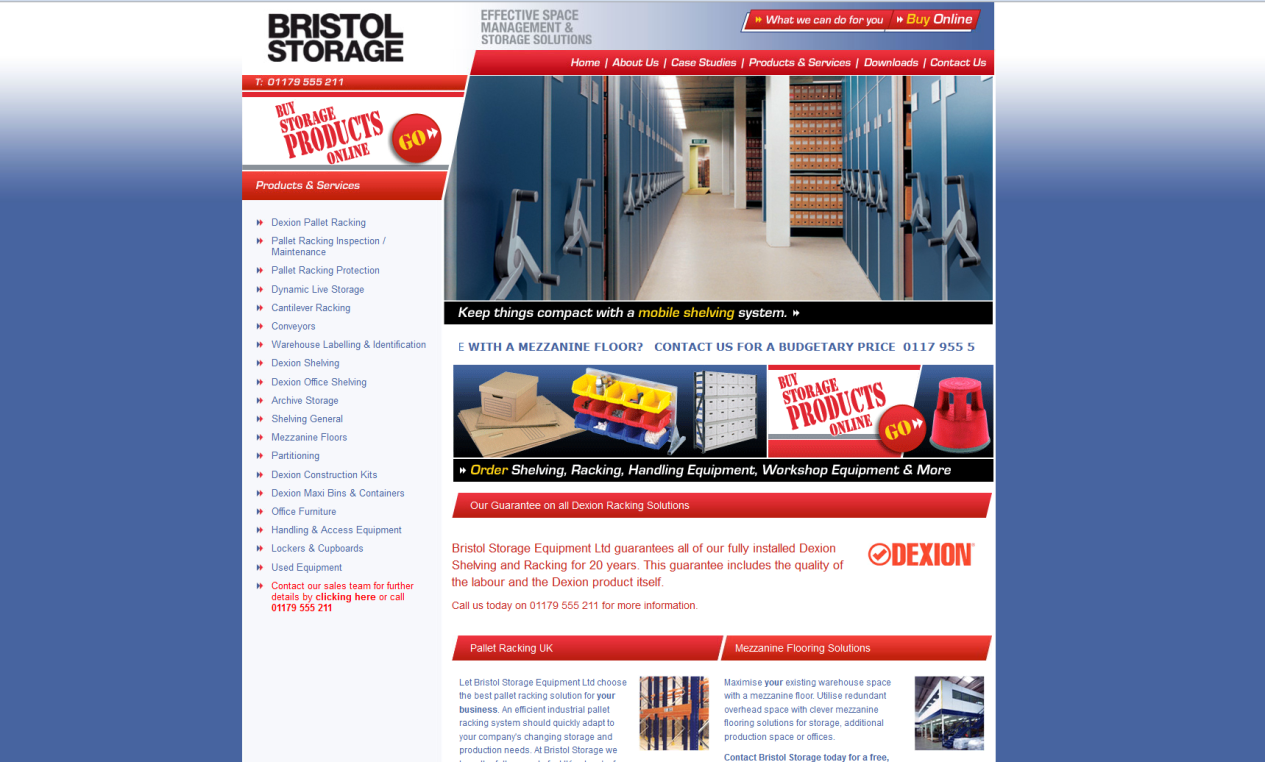 Having previously looked at the design of green websites and websites utilised to sell clothes online, we thought it was time to look at the design of Business-to-Business websites, where the design reflects the differing goals of the organisation and particular industry sector.
This series will focus on how the visual, textual and communicative features of business-to-business sites can be successfully executed.
In this post we will look at a website we designed for one of our clients, Bristol Storage.

When designing a business-to-business website, it is important to remember who your target audience is.
When supplying services or products to other businesses a clear approach is essential, as business clients are often pressed for time.
Features within the design can be used to target this and make the process quicker for potential customers.
For the Bristol Storage website we implemented a tab which leads potential customers straight to storage products, which a lot of visitors are specifically looking for.
Navigation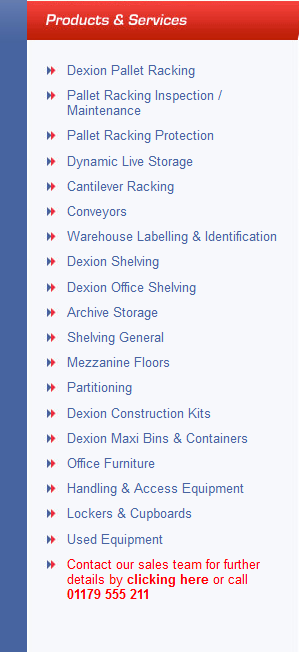 As well as creating avenues for customers to go directly to a particular type of product, it is also necessary to allow customers to filter choices to get exactly what they require in case they are after a very specific product or service.
Navigation is a key part of ecommerce websites; just as in a shop, where the aisles and products have a structure and a sense of flow, an effective online shop should be the same.
Visitors of B2B websites will often be after something specific, perhaps researching a buying decision, and navigation tabs like the one shown here are perfect for them to filter down products quickly and efficiently.
Services
Showcasing the range of services and products your company offers and incorporating this into the design of your B2B site is a great way of communicating to customers your full range of services.
For the Bristol Storage site, an interactive banner display was used, which is eye-catching and bold, while also displaying some of the company's key services as well as the niche areas.



With many B2B websites the emphasis is speed, ease and accessibility, which are key themes in many successful B2B.
A key goal is to efficiently establish your company's products and services in short space of time, so even a customer who only visits the site briefly finds it hard to forget what you offer.
The next post in this series will focus on the visual and communicative aspects of the design of business-to-business websites.
Continue to Web Design - Business-to-Business Websites Part 2